Steemians, you would agree that Islamic architecture is amazing. Around the world, there are many magnificent buildings featuring beautiful Islamic architectural art. The most common examples are mosque buildings, such as the Masjidil Haram in Mecca, the Blue Mosque in Istanbul, the Sheikh Zayed Mosque in Abu Dhabi and others.
---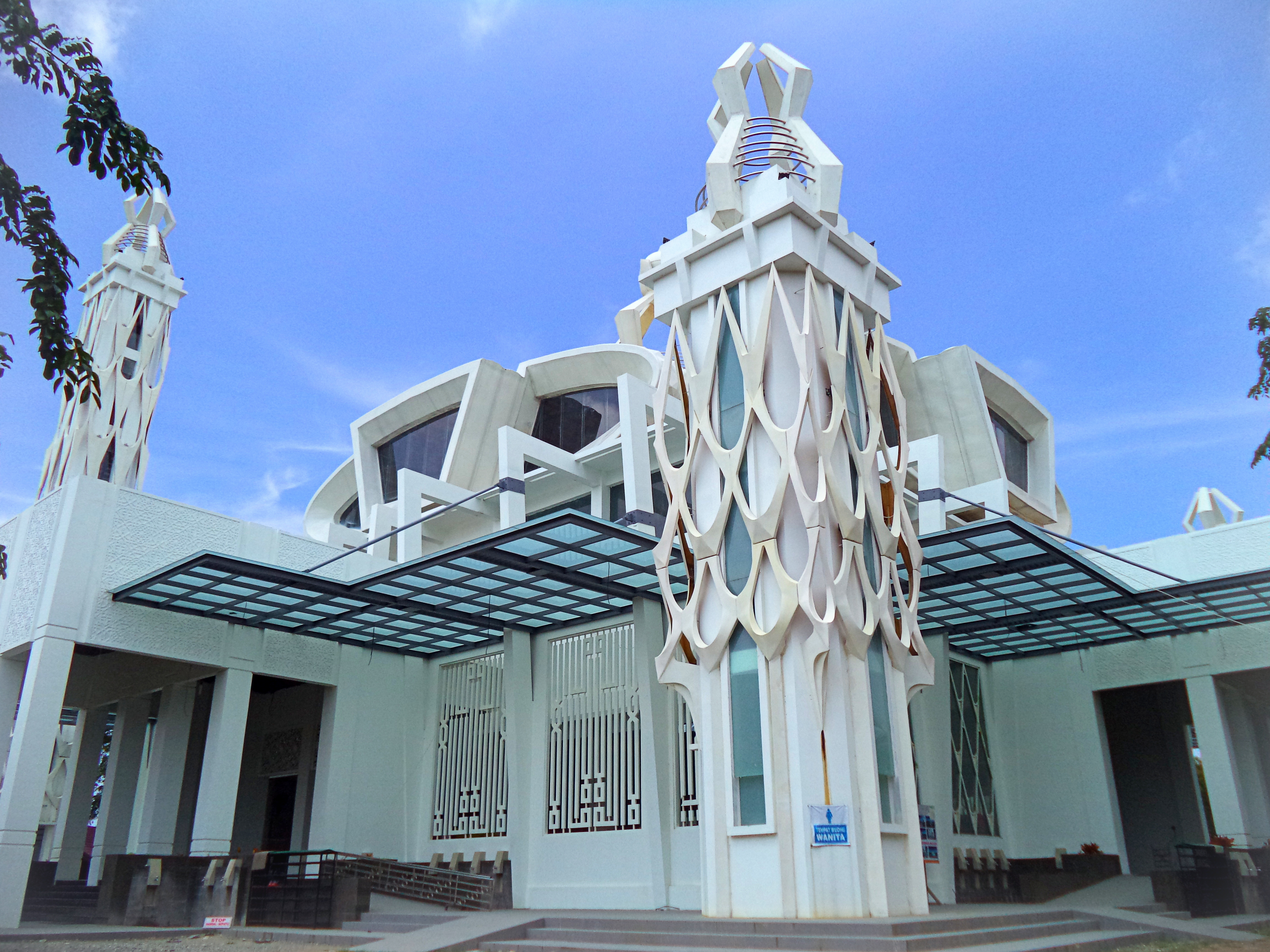 Unique view of the dome and minarets
In this modern era mosque architecture was also growing. Now in various parts of the world have many mosque buildings that display uniqueness that is also captivating. No exception in Aceh, Indonesia.
One of them is Babuttaqwa Mosque in Banda Aceh City, which has a style of post modern art. We had time to worship there and see directly the unique architecture. Although still under construction, the grandeur of this mosque can be seen.
Babuttaqwa is a mosque located within the Polda Aceh Complex, Jeulingke, Syiah Kuala. The whole building of the mosque is painted white and not too big. The dome and minarets is the most prominent thing that shows modern architectural design.
This place of worship became one of the new icon of Banda Aceh City. For those of you who are curious about the uniqueness and splendor of Babuttaqwa Mosque, let's visit here. Below are the photos![]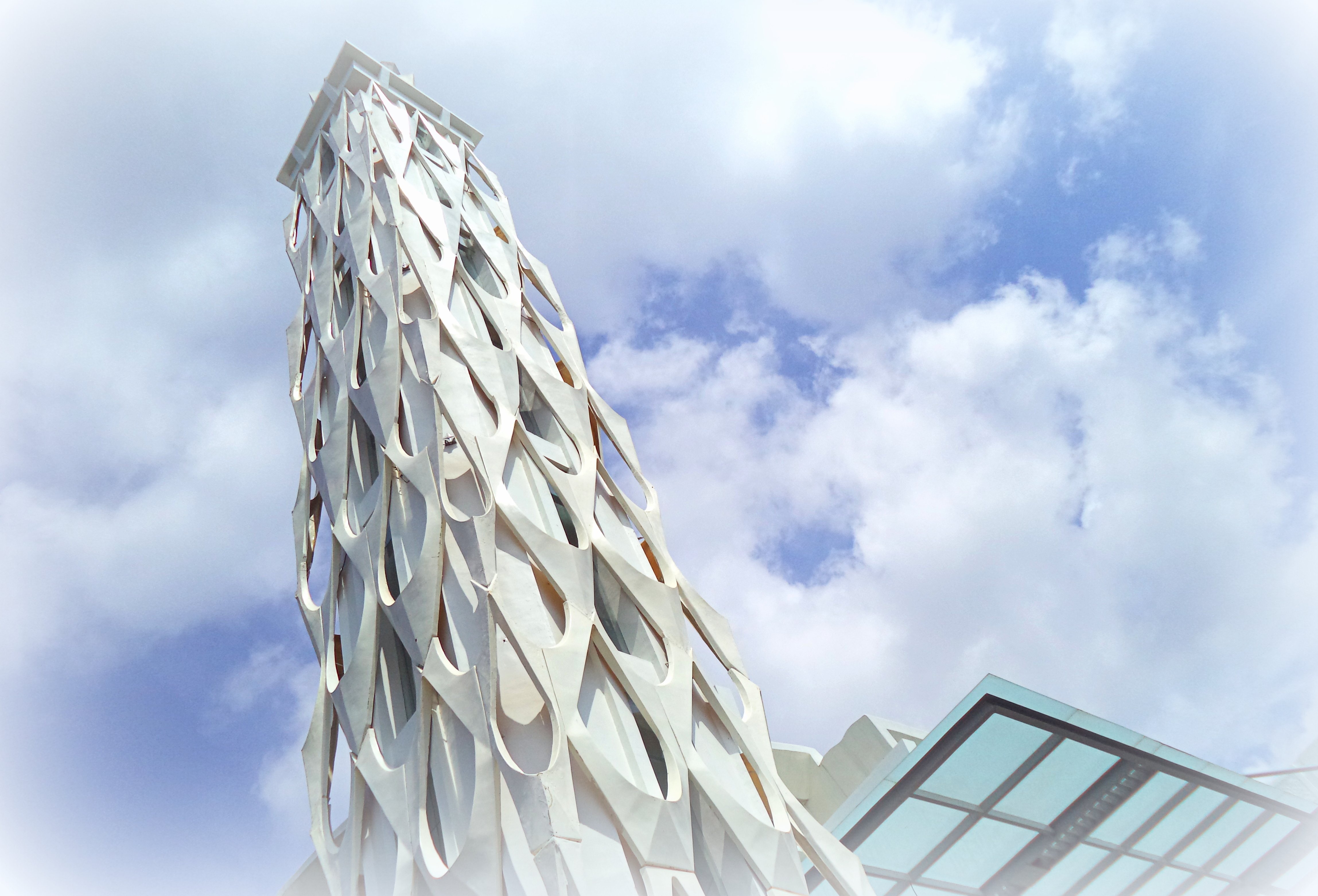 The main minaret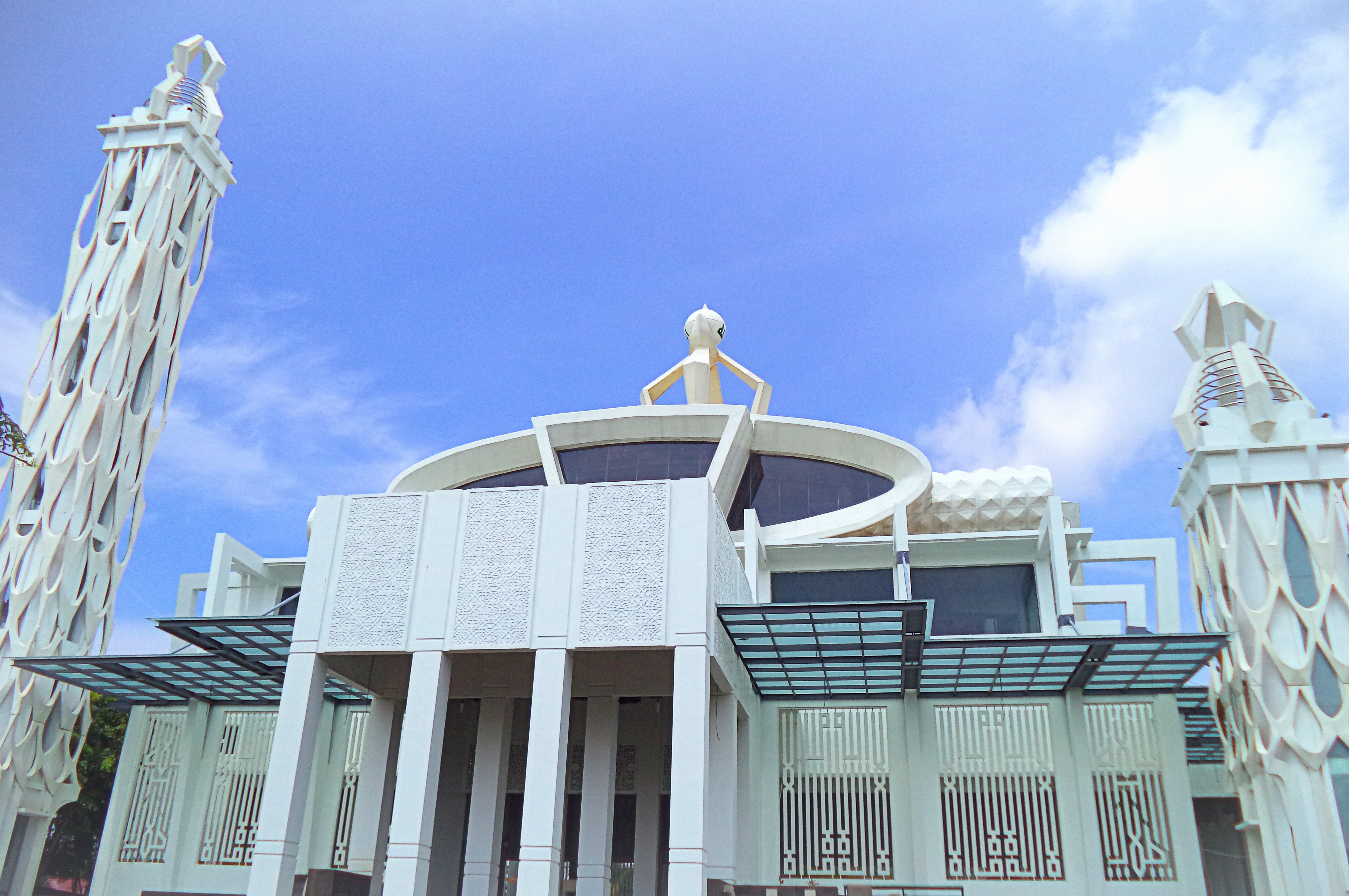 Front look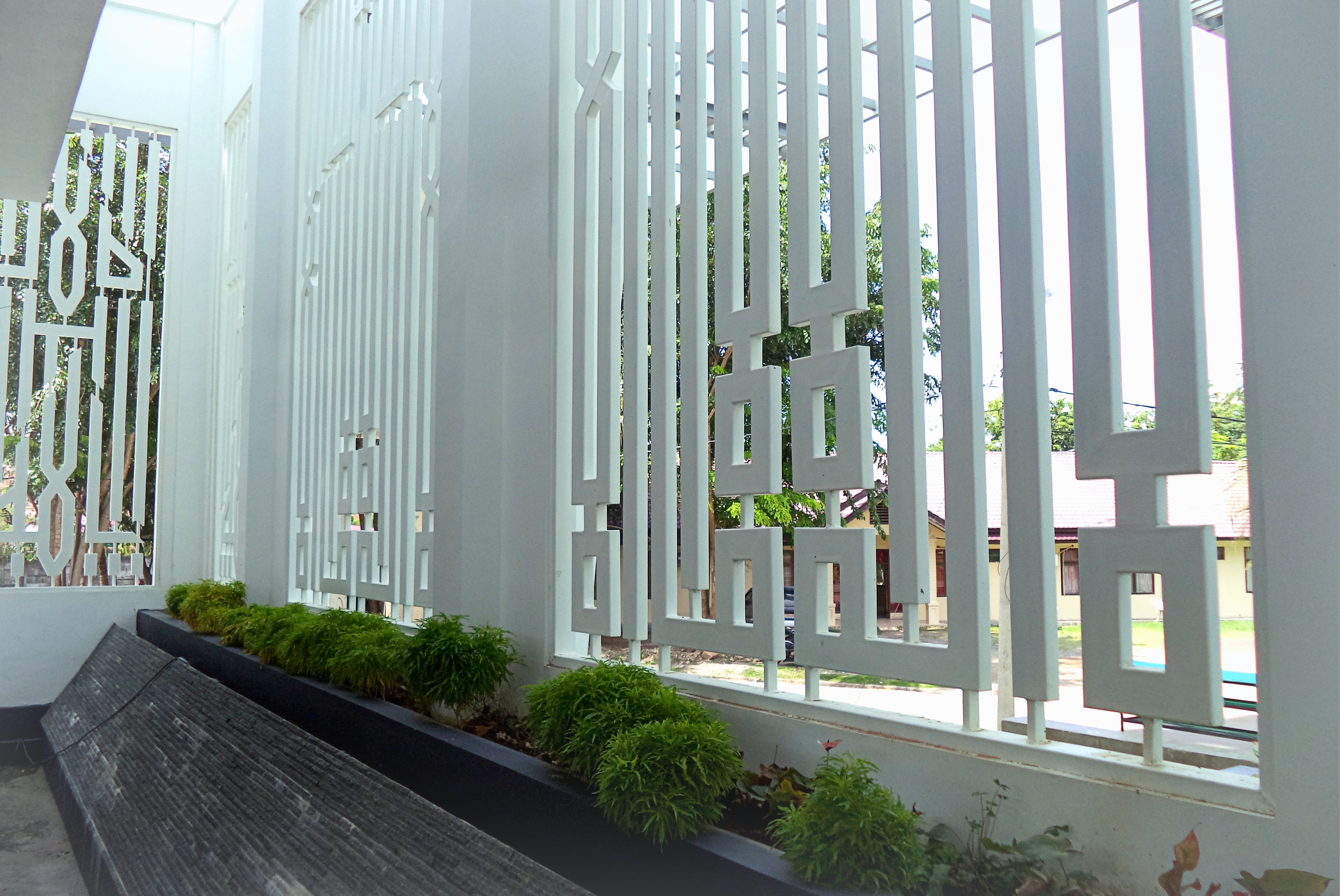 Carving on windows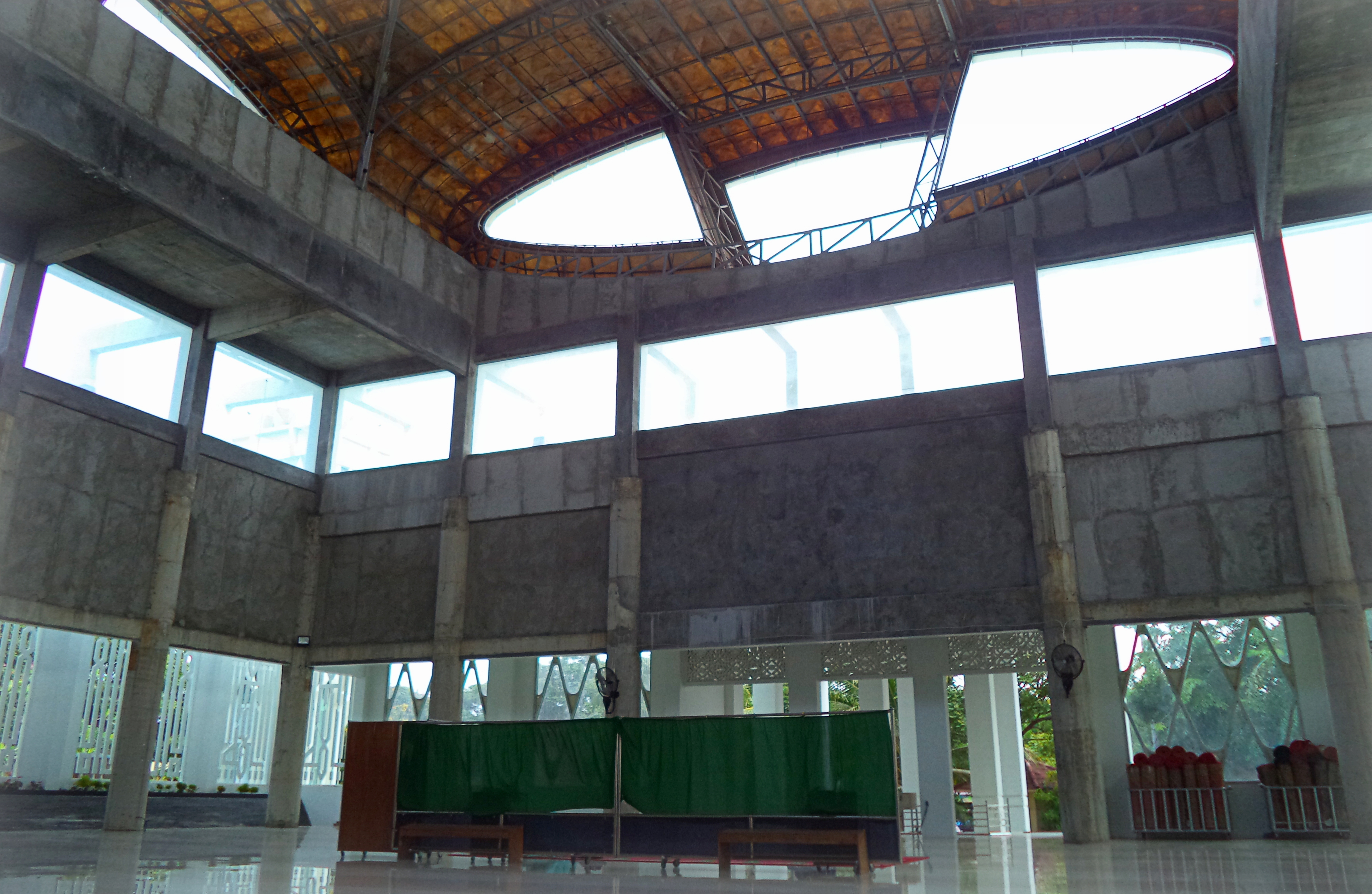 The inside decor is still under construction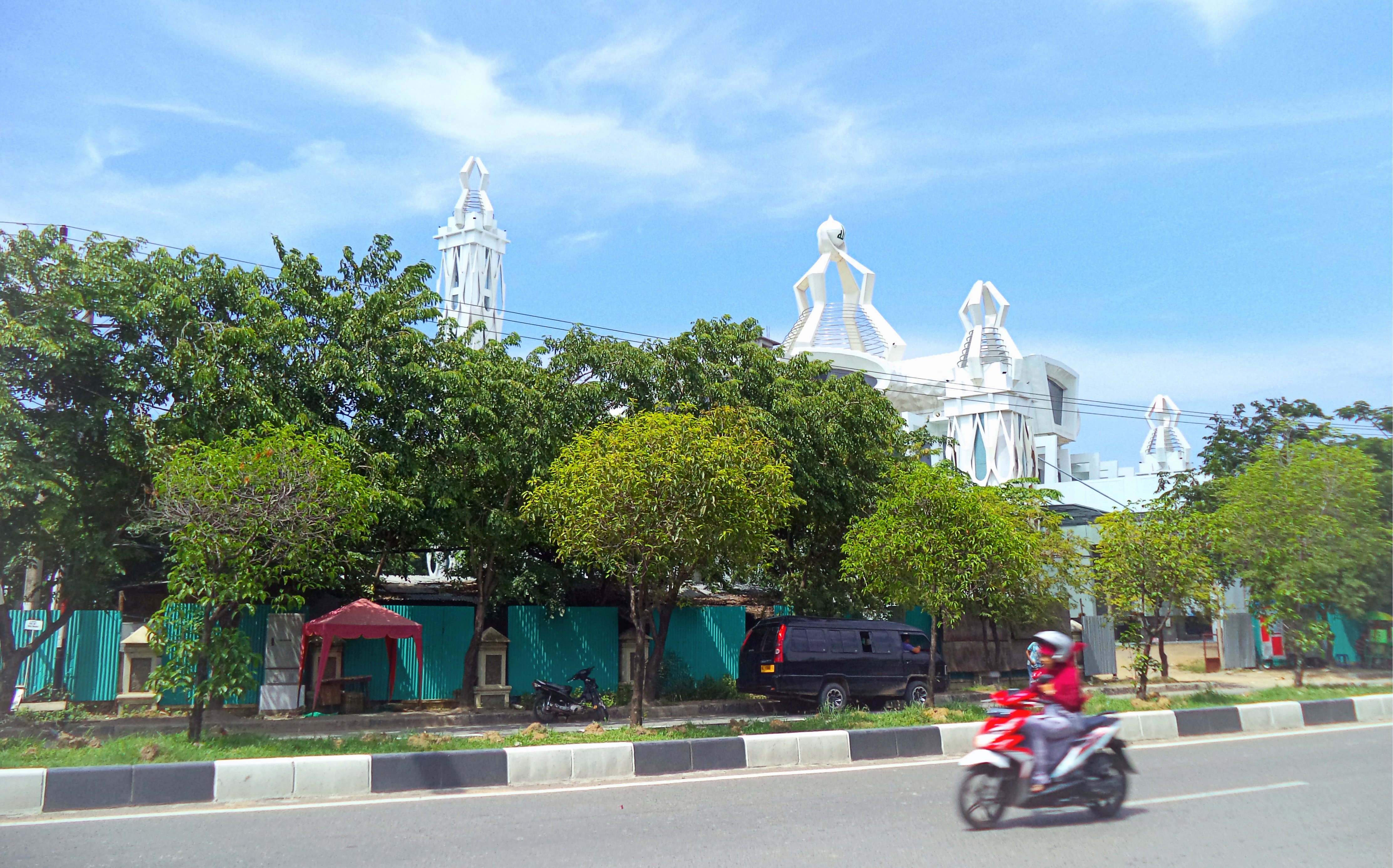 From T. Nyak Arief Street
---