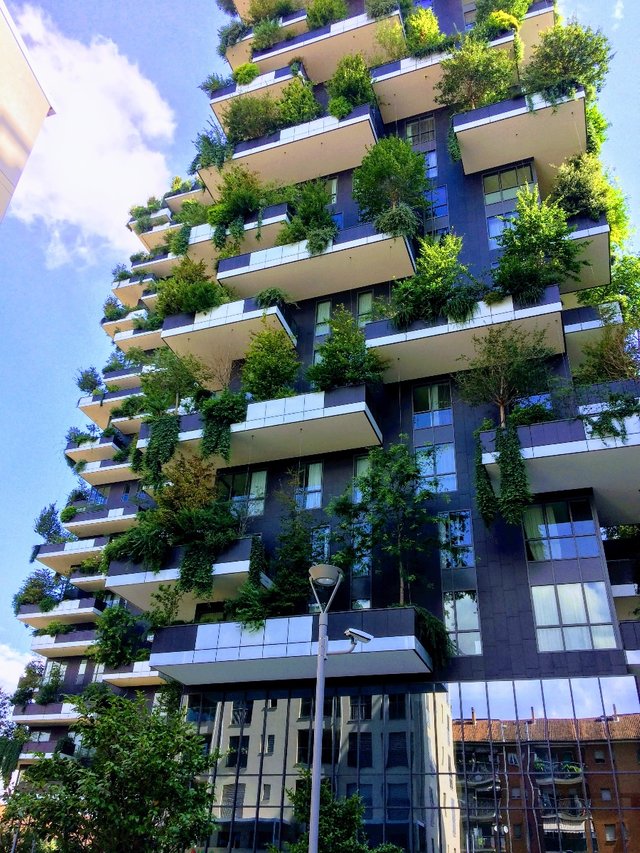 ---
🌍📍Bosco Verticale, Milan, Italy 🇮🇹
   3️⃣ Fun Facts 🤪
   
  ☀️Designed by Boeri Studio, the world's first vertical forest helps dilute one of the most polluted cities in Europe through the plant's natural ability to absorb CO2 and dust particles while producing oxygen and humidity.

  💧The two residential towers consist of over 400 units ranging from 3,000 to 12,000 Euro per square meter while totalling over 900 trees, 5,000 shrubs, and 11,000 floral plants.

  🌳In November 2014, Bosco Verticale won the International Highrise Award, a highly regarded competition that only selects a winner every two years.

🍄"Milan. What a beautiful place to die."🍄
🍀John Carradine
---