The Square of Many Names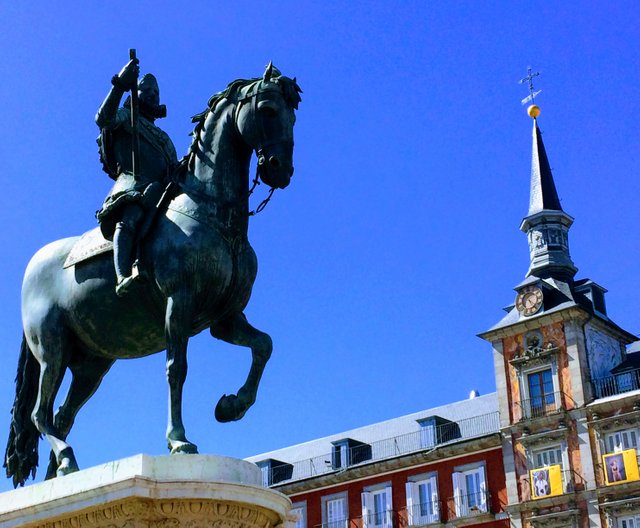 ---
🌍📍Plaza Mayor, Madrid, Spain 🇪🇸
3️⃣ Fun Facts about Madrid, Spain 🤪
☀️Plaza Mayor had its name changed three separate times before settling on its current one after the Spanish Civil War.
💧In old times it was quite common to see bears roam through the city. Thus the official symbol of Madrid is 'El Oso y El Madroño' meaning 'The Bear and The Strawberry Tree'.
🌳Madrid officially became the capital of Spain in the 16th century when King Felipe II took the nudge from his French wife Isabel de Valois to do so after she fell in love with the king and Madrid.
🍄"This is one of the best squares in Europe! Perfect place to take a leisurely stroll and take nice photographs."🍄
🍀Matthew H.
---