The Belgian Golden Touch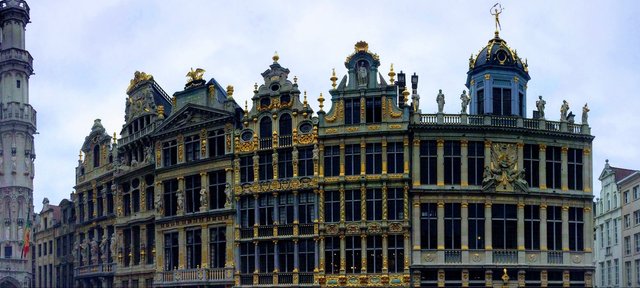 ---
🌍📍Grand-Place, Brussels, Belgium 🇧🇪
3️⃣ Fun Facts about Belgium 🤪
☀️New York City was founded by a Belgian. In 1626 Peter Minuit went to America in search for tradable goods and was greeted by Native Americans.
💧He raised up questions about purchasing the land from them and they finally came to a deal where the natives would sell the island of Manhattan for 60 guilders ($1500 today).
🌳When Peter Minuit set foot on the island nearly 400 years ago there were only 30 houses. Today NYC is one of the most important cities in the world.
🍄"What can I saw that hasn't been said before? This place is absolutely breathtaking. I have visited a couple of times already and continue to be amazed by it. My first visit was at night and I still vividly remember just standing there with my mouth wide open, looking at around and taking it all in. It truly blew my mind. My other visits have been during the day and it's stunning. Definitely a must if you are in Brussels."🍄
🍀Yvelin R.
---