The 300 Year Old Flame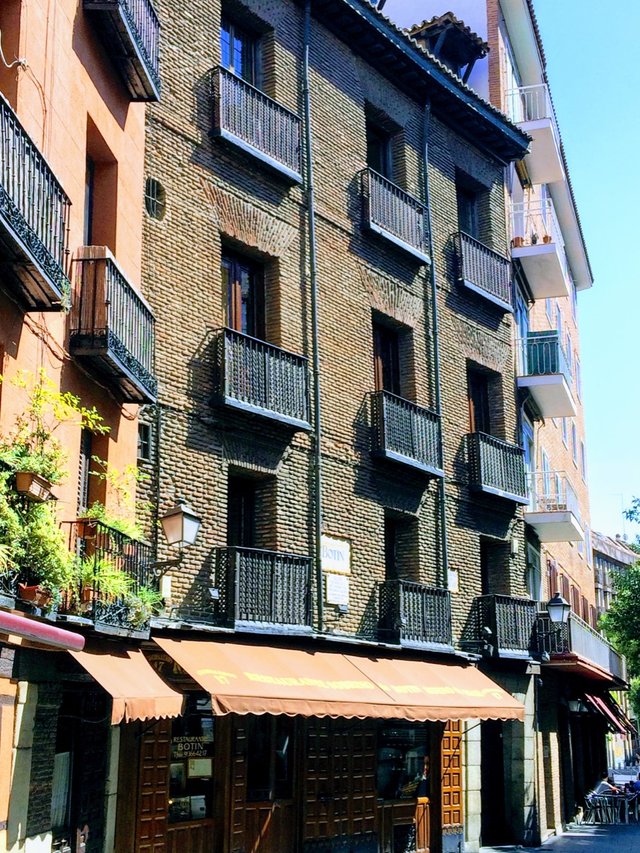 ---
🌍📍Sobrino de Botín, Madrid, Spain 🇪🇸
3️⃣ Fun Facts about Sobrino de Botín 🤪
☀️Sobrino de Botín is located in old Madrid and is the oldest continuously operating restaurant in the world, according to the Guiness Book of World Records.
💧The restaurant was originally called 'Casa Botín' when it was opened in the year 1725 by Jean Botín and his wife. However, when they passed their nephew inherited the place and changed the name to reflect himself.
🌳 They still operate with the same recipes and wood-fired ovens that were used nearly 300 years ago. The ovens are said to have been continuously burning since opening day.
🍄"Suckling pig; mushrooms, asparagus, flan, complete meal and satisfying. The skin is crispy and the pork is tender. One of best comparable to Cockscomb in San Francisco."🍄
🍀Gary H.
---