Still Standing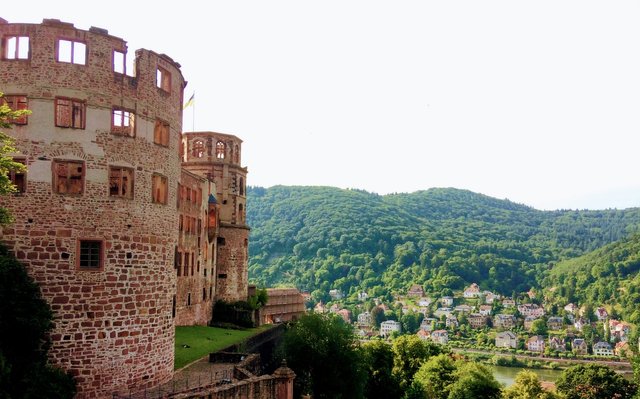 ---
🌍📍Heidelberg Castle, Heidelberg, Germany 🇩🇪
3️⃣ Fun Facts 🤪
☀️Standing proud in the green hills overlooking the city, Heidelberg Castle is the most popular castle ruin in Germany.
💧Construction began in the year 1294 but due to expansion, wars, fires, and two separate lighting strikes the fortress has constantly seemed to be in a state of disarray.
🌳When the locals started looting parts to build homes in 1810 Charles de Graimberg committed himself to protect and preserve the castle.
🍄"I went often to look at the collection of curiosities in Heidelberg Castle, and one day I surprised the keeper of it with my German. I spoke entirely in that language. He was greatly interested; and after I had talked a while he said my German was very rare, possibly a 'unique'; and wanted to add it to his museum."🍄 🍀Mark Twain
---