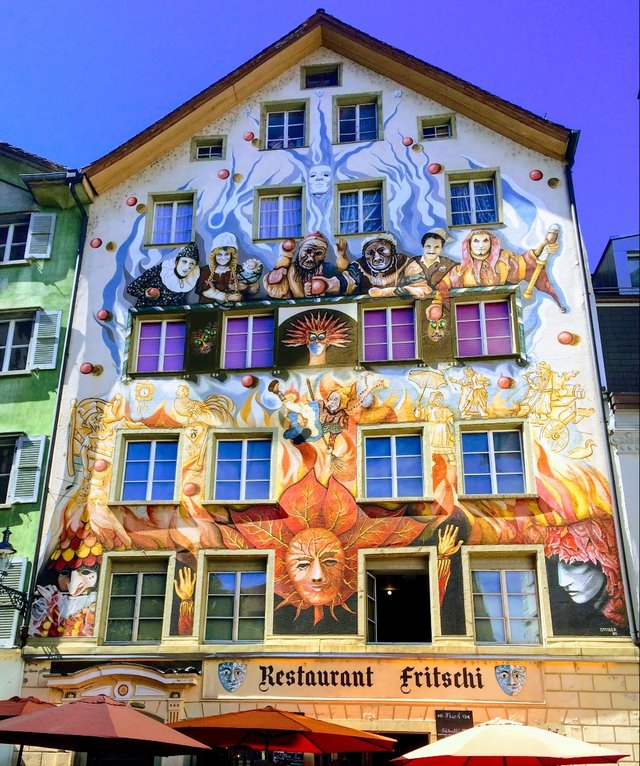 ---
🌍📍Restaurant Fritschi, Luzern, Switzerland 🇨🇭
3️⃣ Fun Facts 🤪
☀️Opening in the year 1602, this restaurant has been serving their Swiss cuisine for over 400 years.
💧Besides the Vatican, Switzerland is the only other country in the world that has a square flag.
🌳With an average age at death of 81.3, Swiss men lead the world in life expectancy.
🍄"Switzerland is a place where they don't like to fight, so they get people to do their fighting for them while they ski and eat chocolate."🍄
🍀Larry David
---