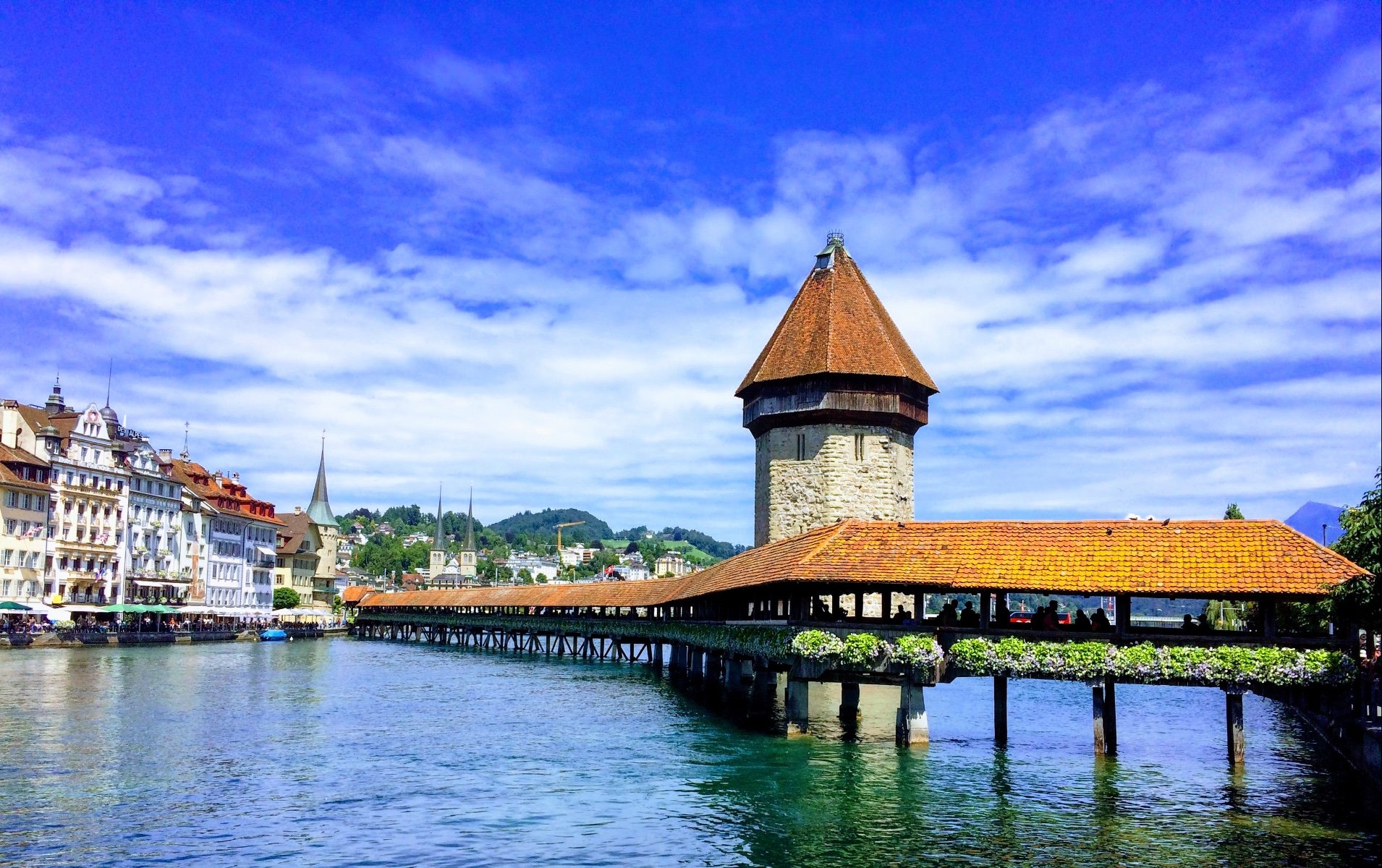 ---
🌍📍Kapellbrücke, Lucerne, Switzerland 🇨🇭
3️⃣ Fun Facts 🤪
☀️As well as being the oldest wooden covered bridge in Europe, Kapellbrücke also holds the title for world's oldest surviving truss bridge.
💧In 1993 the bridge and it's iconic interior paintings, some dating back to the 17th century, were all nearly destroyed in a fire.
🌳The paintings reflected Lucerne's history and out of the 147 that existed before the fire only 30 were able to be restored. The fire resulted from a discarded cigarette butt.
🍄"The Swiss have an interesting army. Five hundred years without a war. Pretty impressive. Also pretty lucky for them. Ever see that little Swiss Army knife they have to fight with? Not much of a weapon there. Corkscrews. Bottle openers. 'Come on, buddy, let's go. You get past me, the guy in back of me, he's got a spoon. Back off. I've got the toe clippers right here"🍄
🍀Jerry Seinfield
---