A Not So Beloved King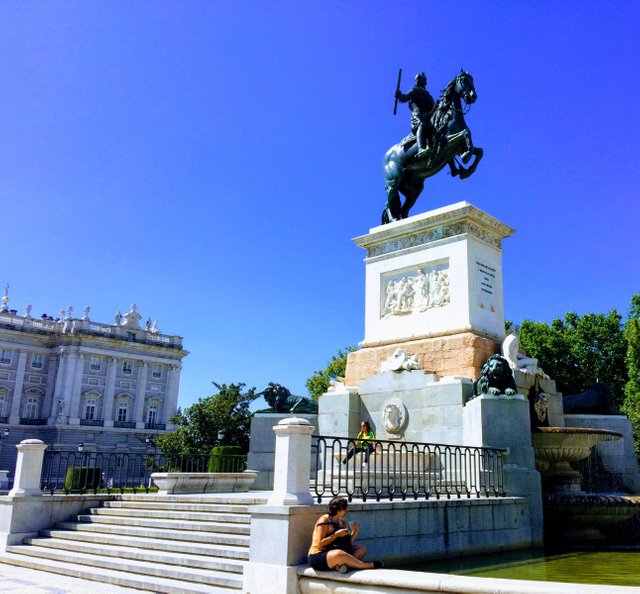 ---
🌍📍Plaza de Oriente, Madrid, Spain 🇪🇸
3️⃣ Fun Facts about Philip IV of Spain 🤪
☀️Philip IV was the King of two neighboring countries. He took the throne of both Portugal and Spain in the year 1621.
💧He ruled Portugal up until 1640 and Spain until his death in 1665. At his time of death the Spanish empire was deteriorating both domestically and militarily.
🌳This memorial, located right outside the palace, was constructed in 1843 at the order of Queen Isabella II.
🍄"Like Spain, I am bound to the past."🍄
🍀William S. Burroughs
---