[EN]


Breakfast Gaiseki in Saigakukan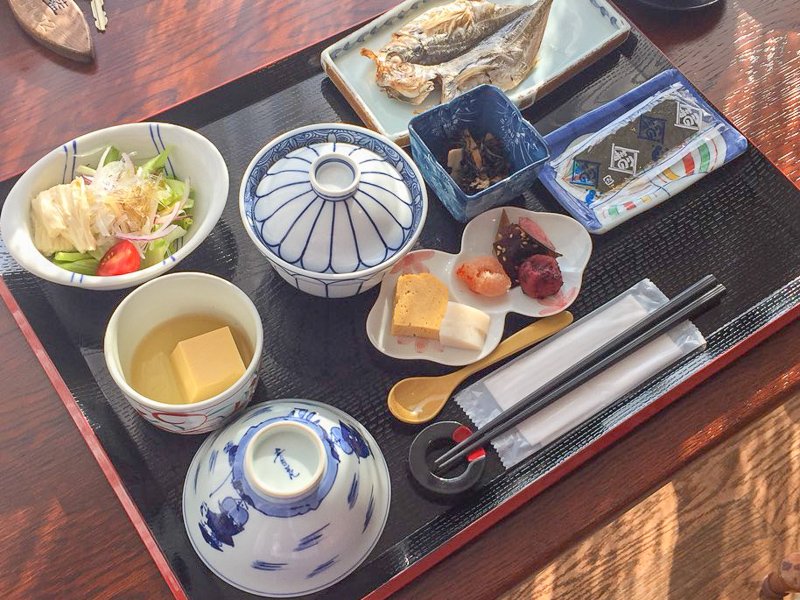 This is the last day in Saigakukan :)
I had to take the first train in the morning, so I made a reservation for breakfast at 6 o'clock. Even though I woke up really early I didn't feel tired at all, probably because of the hot spring and Kaiseki dinner made me healthy :D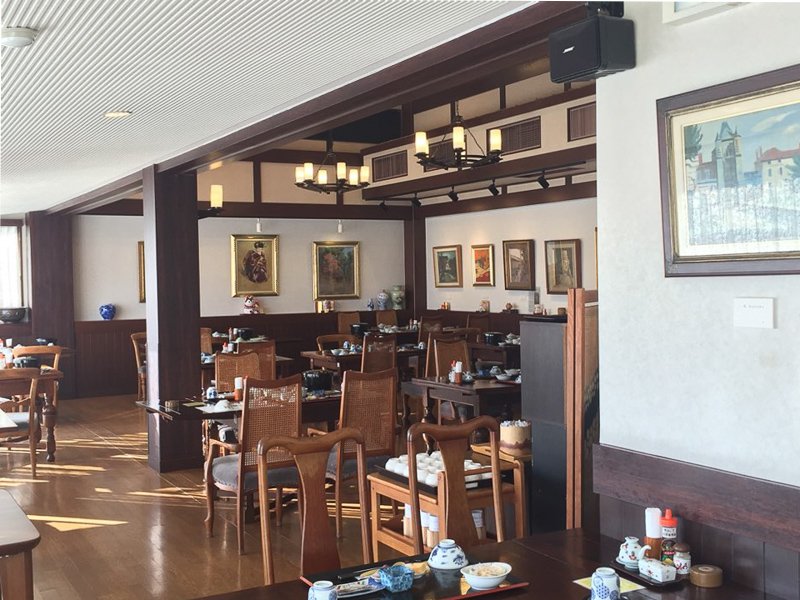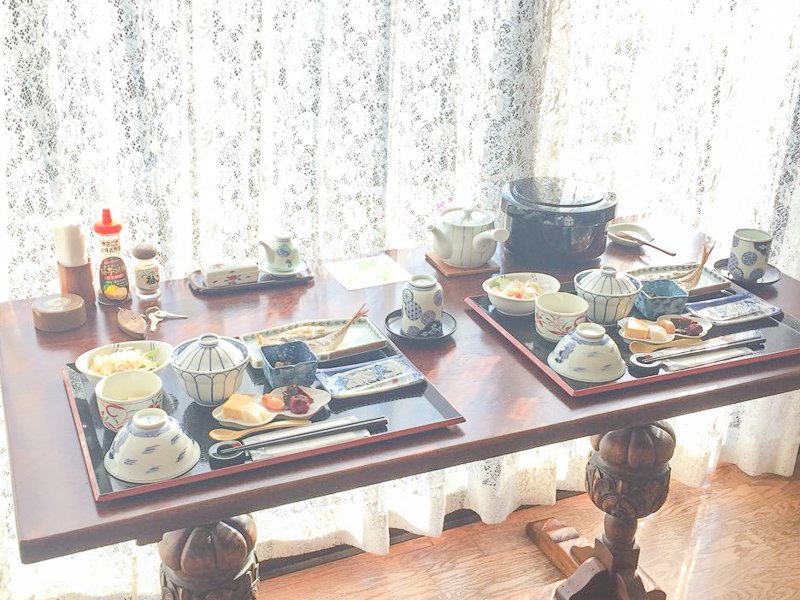 The sun was strong, so they closed the curtains for us.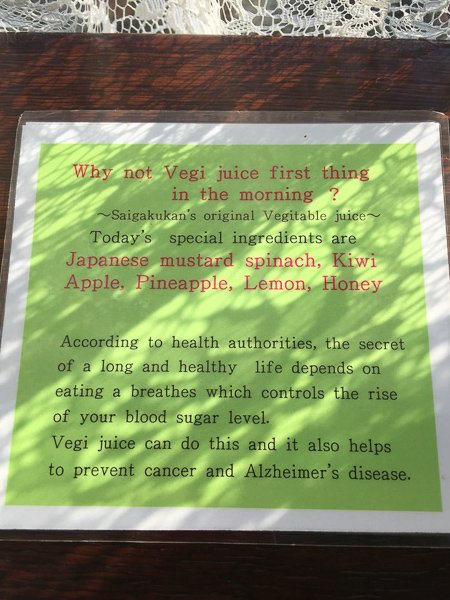 The first dish was fresh veggie juice with the cute explanation.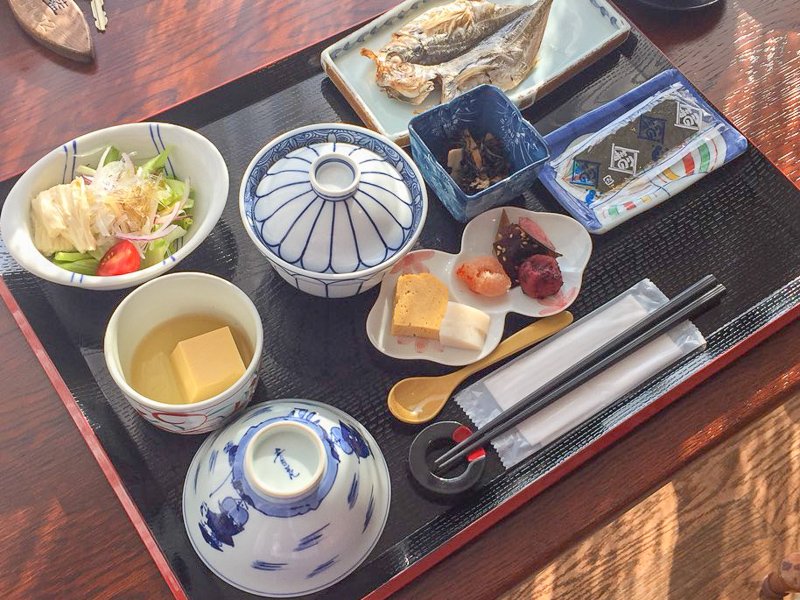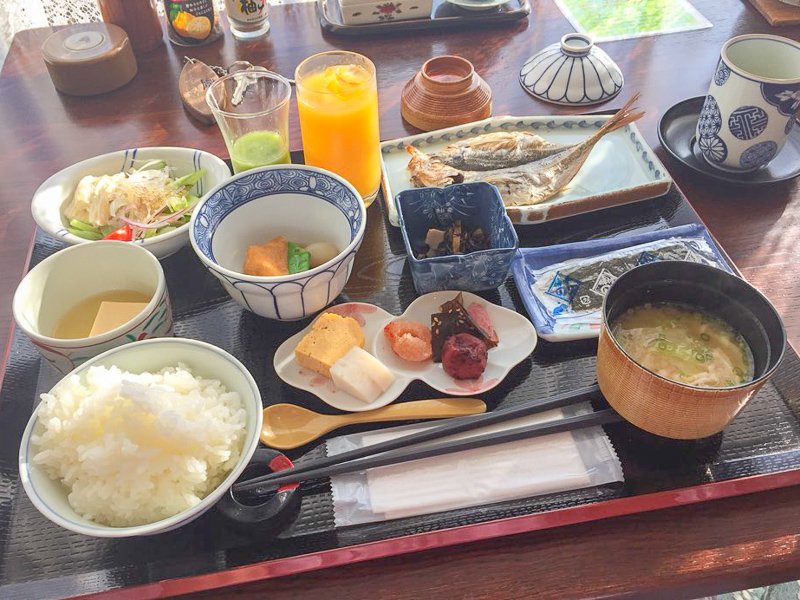 Breakfast arranged in perfect order at the time of reservation. Beautiful bowls with neat side dishes. From left, salad with Japanese soy sauce dressing, vegetable juice, Agedashi tofu, salted seaweed, grilled fish, steamed tofu, Tamago-yaki, fish row, dry seaweed, umeboshi, rice, and Miso soup :)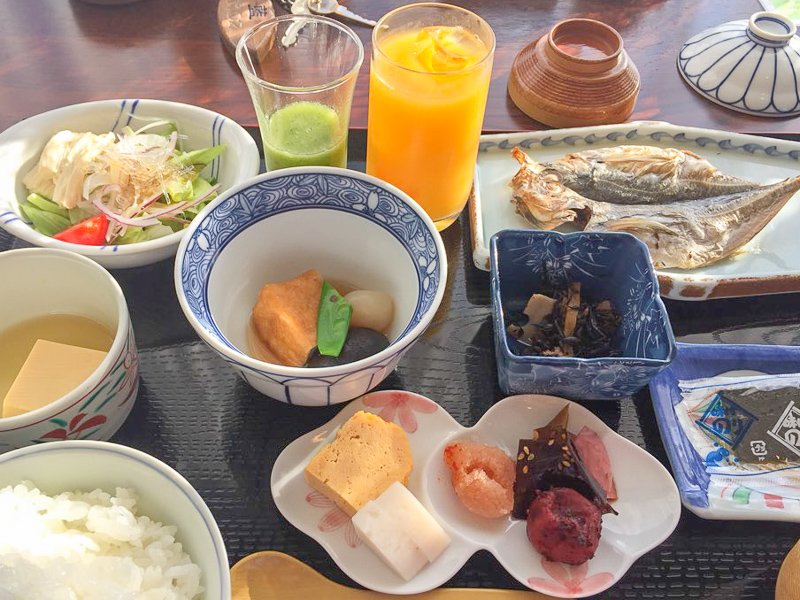 I thought I don't have an appetite because it was early in the morning but... I ate two bowls of white rice and miso soup :D
I wish somebody make breakfast like this every day for me!! Hehe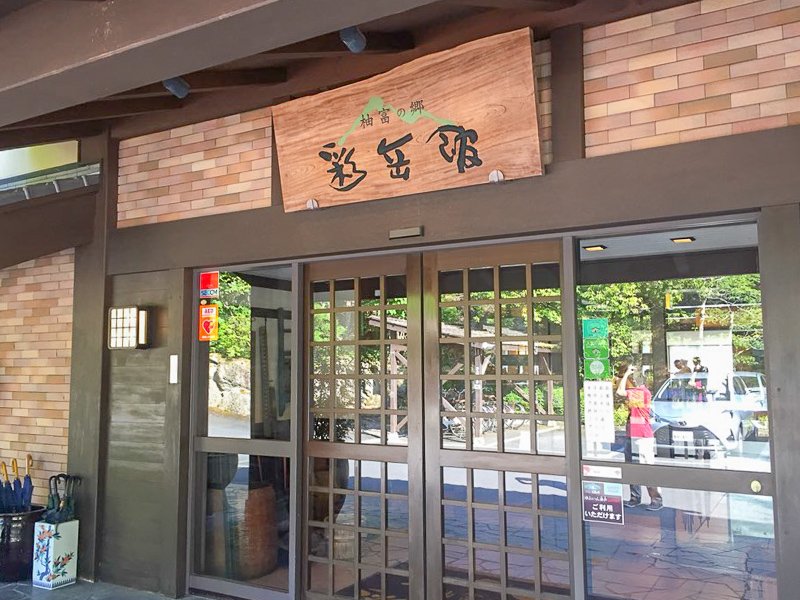 After finishing a pleasant breakfast, I checked out and headed to Yufuin Station by​ Ryokan bus.
Bye, I'll be back Yufuin!