My ''SINULOG DE CEBU''
Talk about religious feasts/festivals and the Philippines tops them all. As a predimminantly Roman Catholic Country, every city, municipality and barangay, the lowest sector of govermance, celebrates and commemorates the feast day of their respective patron saints.
Annually, this fiesta or feast day is celebrated with meriment and every constituent goes out to participate if not to witness celebration. of course first and foremos before the grand activities, comes the religious part.
A concelebrated mass is heard in the morning after which a procession follows. But after the mass and procession of the patron saint comes the meriment and activitie, relative to celebration.
In Cebu City, the patron of this oldest City on the Philippines is the Sto. Niño or the ''Child Jesus of Cebu'.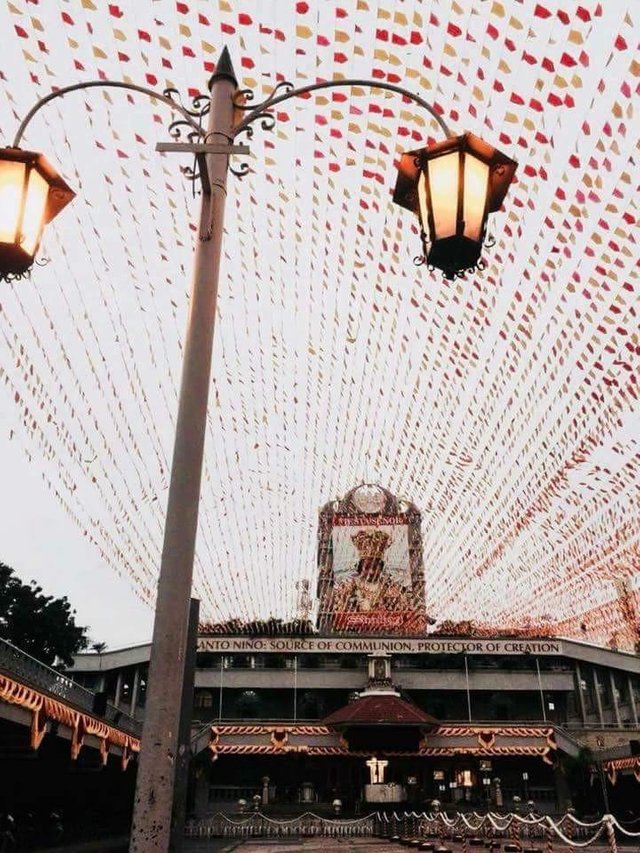 while I was there to witnessed the celebration, the main reason for my cebu sojuom was to accompany my mother for her executive checkup where luckily it coinceded with the sinulog Fiesta.
Pls. Follow me @prosperity95. Upvote and leave a comment :) Thank you