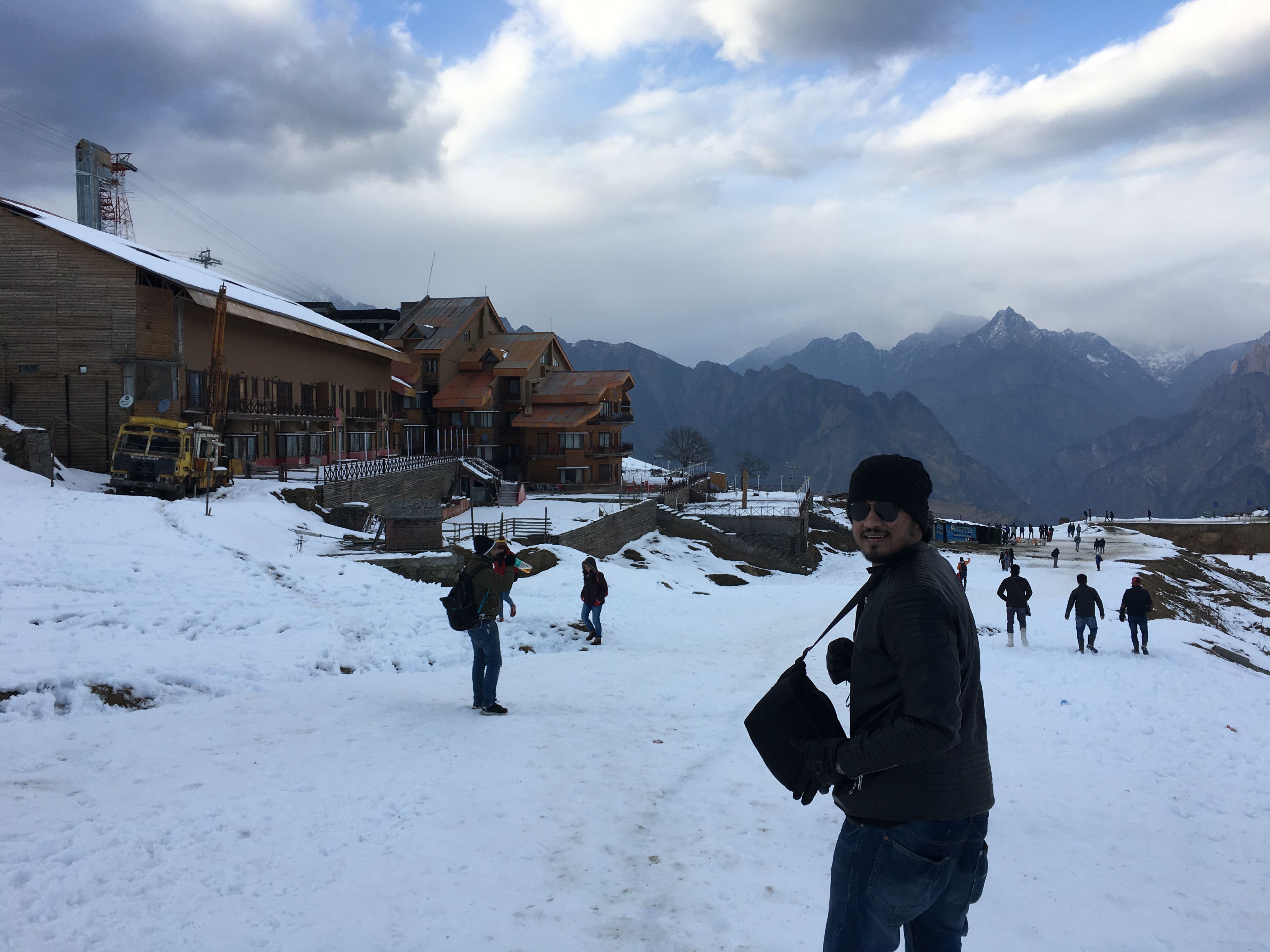 Auli is a beautiful place situated in Chamoli district 2500m above sea level, Uttrakhand. I was able to visit Auli this weekend and I was totally mesmerized by the natural beauty of that place. I was staying in Joshimath which is about 13 km from Auli. If you are planning to go to Auli you can stay there as it is economical than staying in Auli. There are a lot of small shops and restaurants serving hot and delicious food items.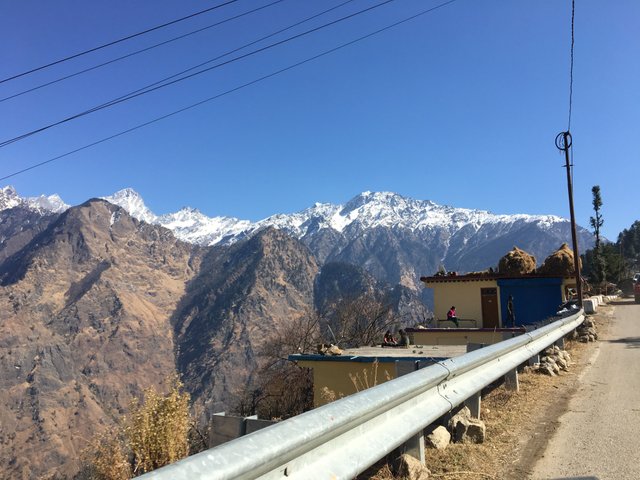 While on my way towards Auli from Joshimath, after a few km snow started to appear beside the roads and after crossing about 7km there was a huge traffic jam till Auli. So we decided to trek instead of waiting for the jam to open up.
And let me tell you trekking on snow is a totally different condition than normal mountain trekking. Your leg will slip often, you will feel out of breath many times but the overall experience was totally amazing and quite adventurous.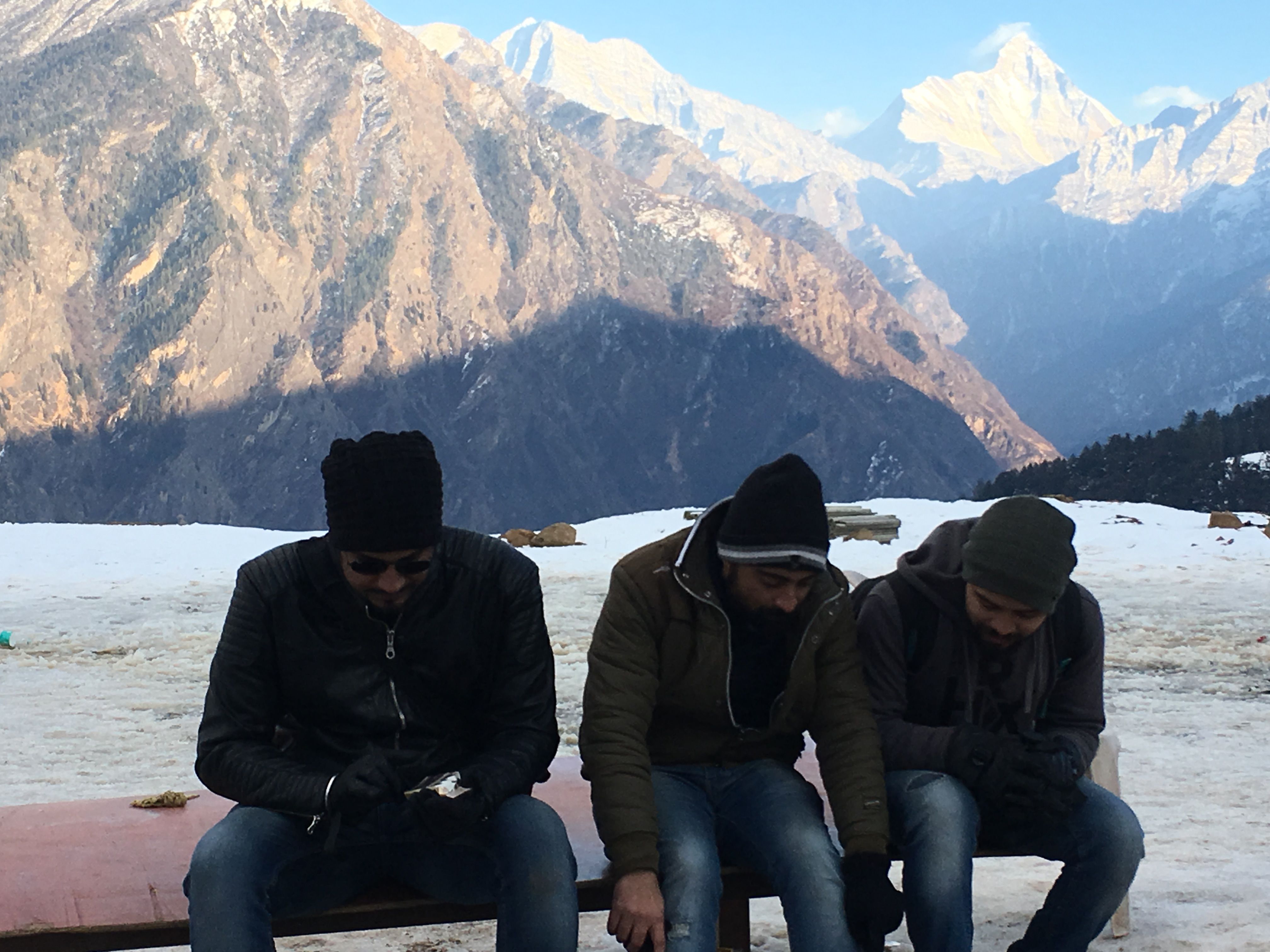 After trekking we found a small shop where you can get tea, coffee, maggi and egg omlet for your refreshment and a few chairs or bench to rest on. You will have two options to go to Auli from Joshimath, one is Roadways and other way is Ropeway.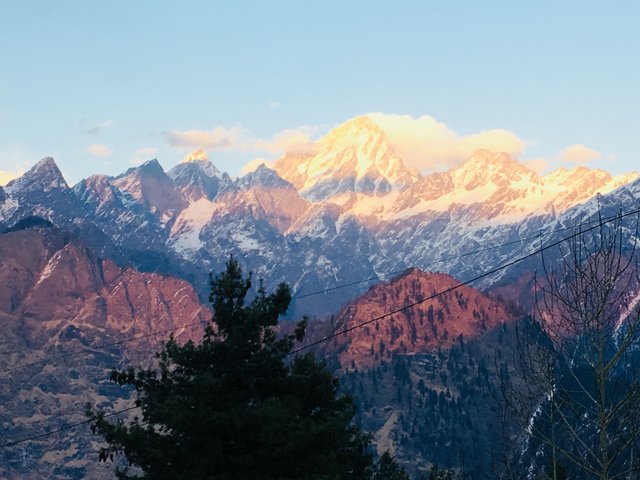 I was able to catch this view during sunset when the last rays of sun were falling on snow covered mountains creating an awesome visual.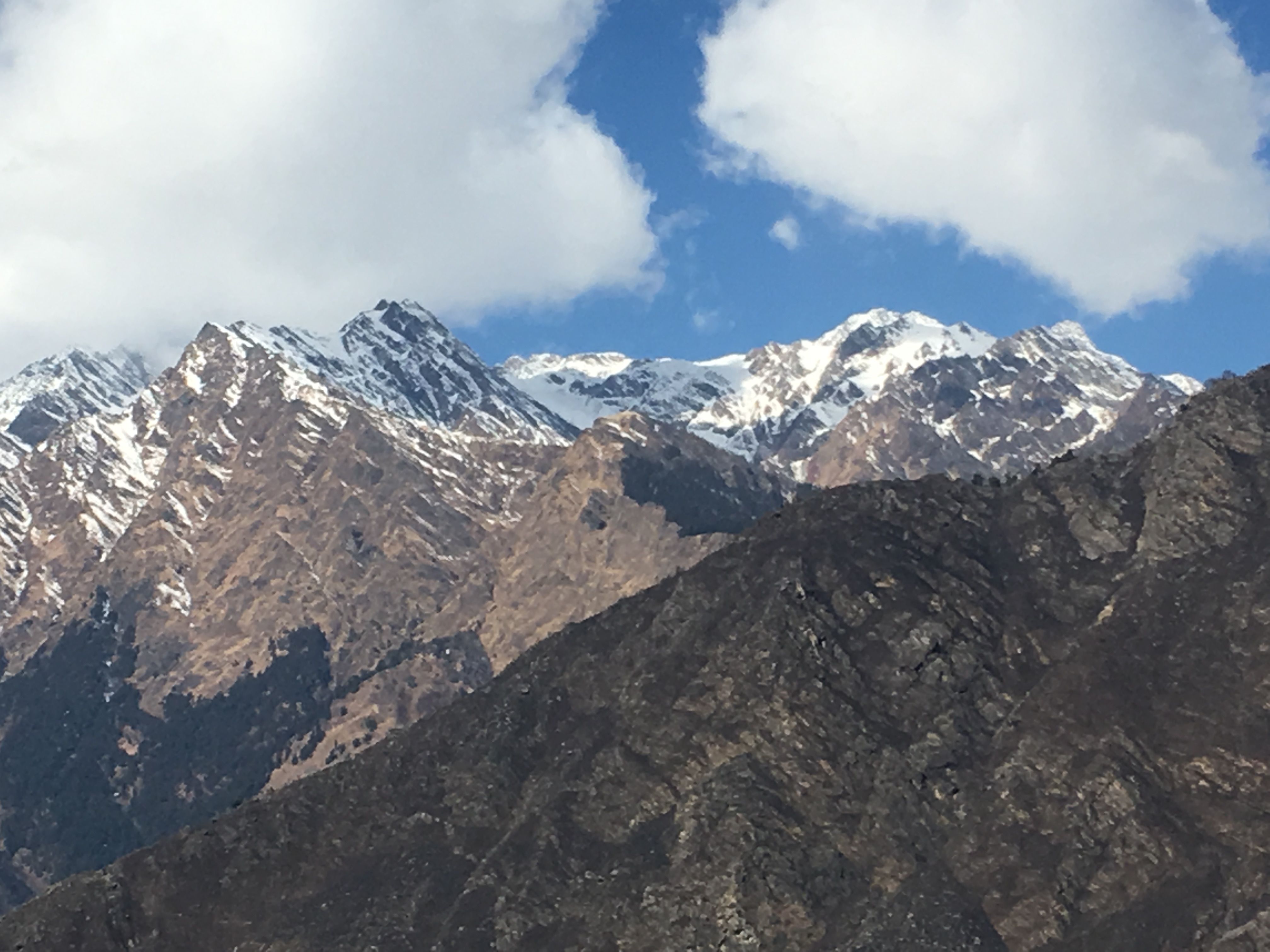 ------------ UPVOTE ------------- RESTEEM --------------- COMMENT --------------