I am always traveling with earth in space. Life is hard isn't it, after all, it kills you so why not make the most of it. Travel the world, enjoy the nature and beauty of our mother earth. Because this is something that soothes my mind.
Let me tell you more about the place now!!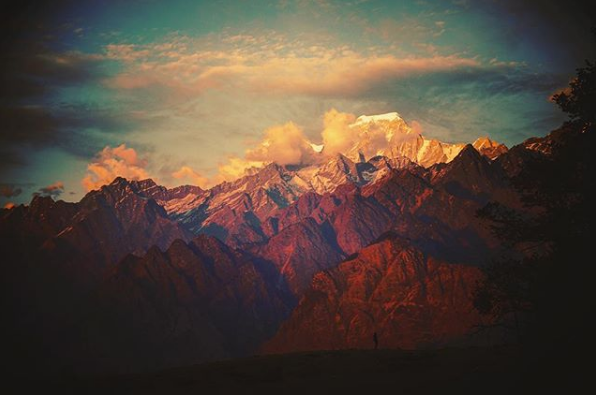 Dhanaulti is a beautiful hill station situated in Uttrakhand, India. It is covered with snow during January to march.
There are a lot of places nearby you can visit within 50 km such as Mussoorie, Rishikesh, Dehradun, Haridwar which have their own reputation as one of the most famous tourist destinations in India.
This picture above was taken during sunrise when first rays of sun crown the mountains with love.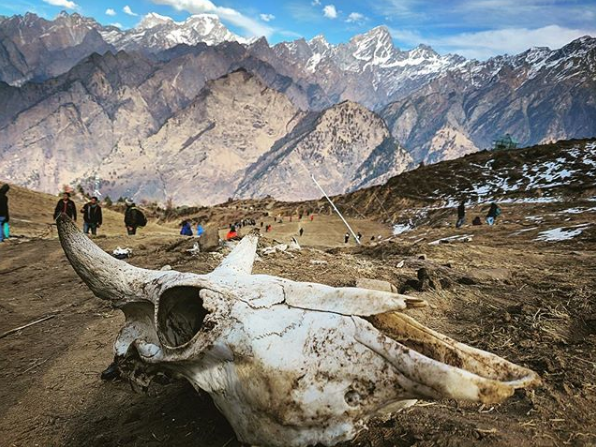 There are a lot of adventure game stations near dhanaulti if you are looking for some. You can enjoy Skywalking (It's my favorite), rock climbing, valley swing and all. There are a lot of adventure camps, so rates are negotiable for adventure if you have a group of 4 or 5 at least.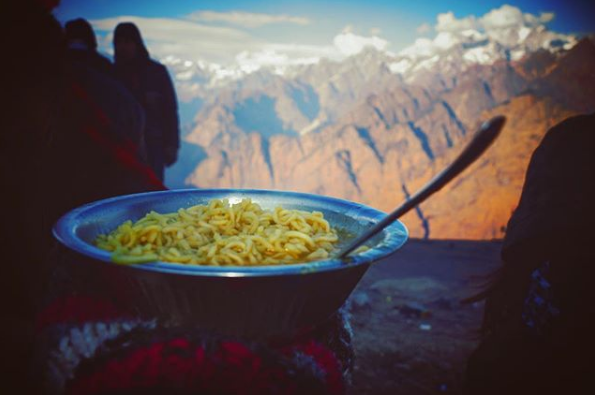 Maggi and engineers have a close relationship but when you will eat Maggi near hill stations it will taste amazingly awesome. I think it's the love with which those shopkeepers serve us makes it extremely tasty and mesmerizing.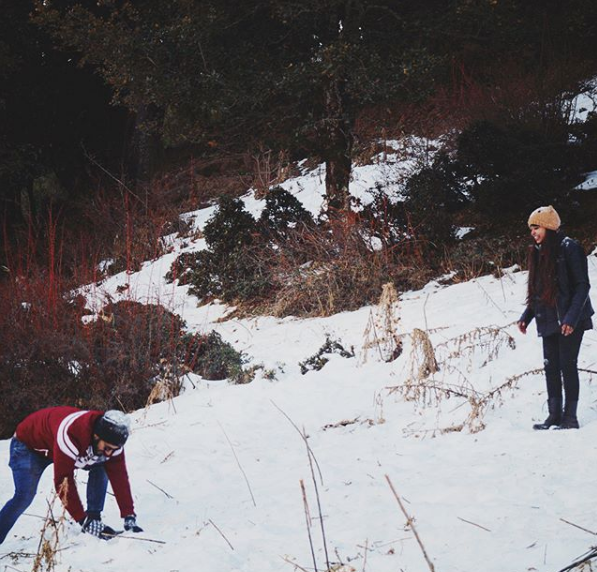 Field of fallen snow.
I will never forget the first time I touched snow. It was the best feeling in the world.. so powdery so soft so cold. The only best thing about winter is snowfall.. Dream come true
I am saying so because this was the first time I witnessed snow in my life and let me tell you I am very happy.
My next destination is Auli which is also in Uttrakhand near Joshimath. I will be sharing details about that trip as well within a week. So stay tuned and travel the world.
---
------------ UPVOTE ------------- RESTEEM --------------- COMMENT --------------