Momo's last destination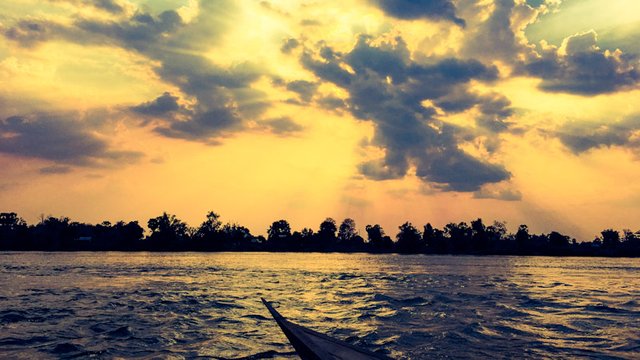 When we crossed the border to Laos
I didn't get checked for a vehicle permit (my motorcycle had Vietnamese plates) and on our way to Si Phan Don, we were stopped and told that if we didn't pay them money, they would take my precious Momo away. Petty police scams here and there, taking my wonderbike here was a terrible decision. But after we bribed them, we were able to make one last stop in what in English is known as "Four Thousand Islands."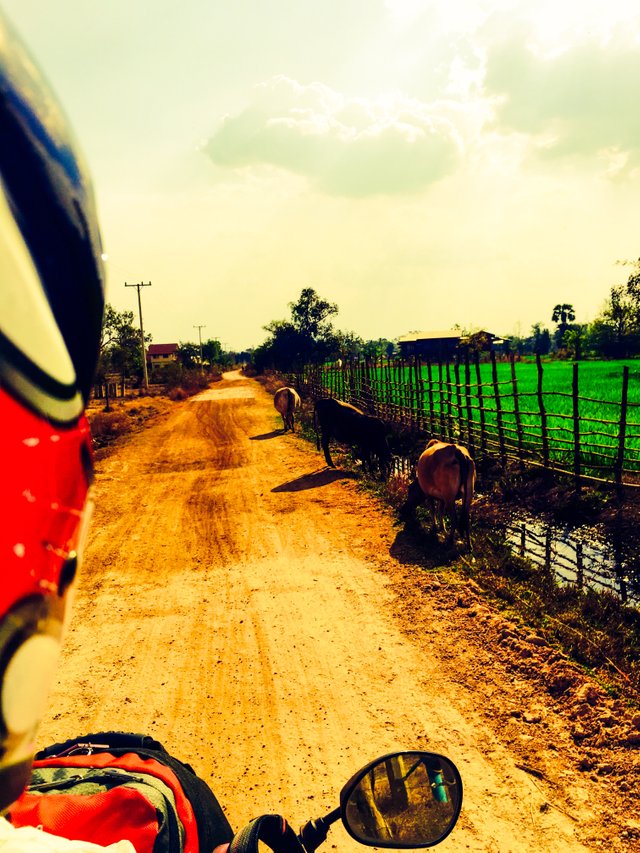 The roads were unpaved and bumpy, and the weather was scorching in the dry season of Laos. We took a weird route to the pier, which led us taking a narrow local path into tiny villages here and there.
We finally reached the pier, and it was such a beautiful boat ride.
It literally was a makeshift dual boat single motorcycle engine ferry that took me, my girlfriend, and Momo across the Mekong to the touristy island filled with people from all over the world.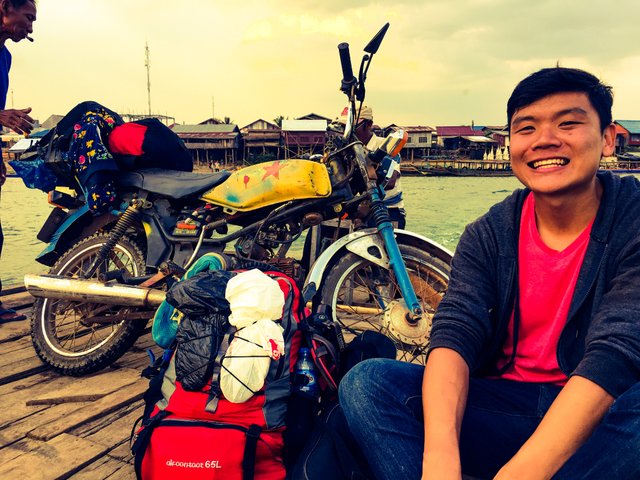 I don't really get down to partying like I used to. That drug life for me is quite done for, so it was terribly difficult to find something to do here. We spent a week here and it was incredibly not so awesome to be outside weather.
We just practiced making babies until the sun set and it was cooler so we could go out like night walkers looking for grub and booze.
We saw some epic waterfalls but as food makes the place for all my travels, food here wasn't up to my happy level. We sold Momo for a less than a Hummer's full gas tank and took a bus to Vientiane. It was so sad but I had to do this. There was no other way. Rest in peace, Momo. 😣😭