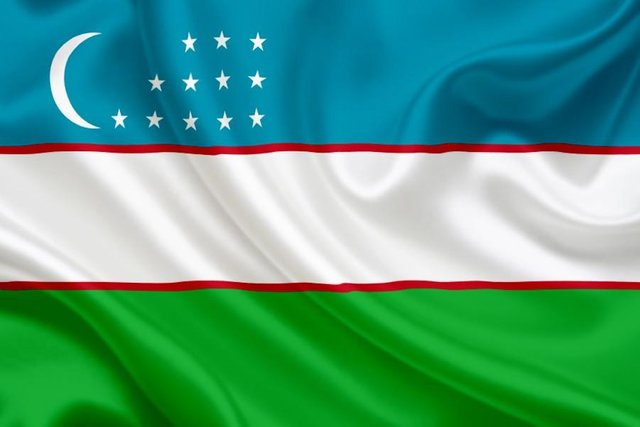 Uzbekistan -
officially the Republic of Uzbekistan. Country located in the Central Asia with city Tashkent standing as its capital city. It has area of about 450,000 square kilometers (about 173,000 sq mi), is the 56th largest country and has a population of solid 33 million people.
Uzbekistan is very affordable country and definitely won't break your bank. Even in touristy areas the prices remain usual or at least not very overpriced, not like in India. In India prices skyrocket for everything touristy. As I read somewhere, one traveler recommends visiting Uzbekistan before heading towards other Asian countries like Nepal, India, Buthan and etc. This country is known for its cosmopolitan areas pretty much everywhere and also Uzbekistan has a low people density compared to other countries.
---
Samarkand
One of the oldest continuously inhabited cities not only in Uzbekistan, but in the whole Central Asia. This city was found due to silk road which crossed Uzbekistan's southern part. City center (Registan, or as I like to call it - the Uzbek Taj Mahal) is one big proof of the historical events that happened there. Architectural wonders stand there till this day.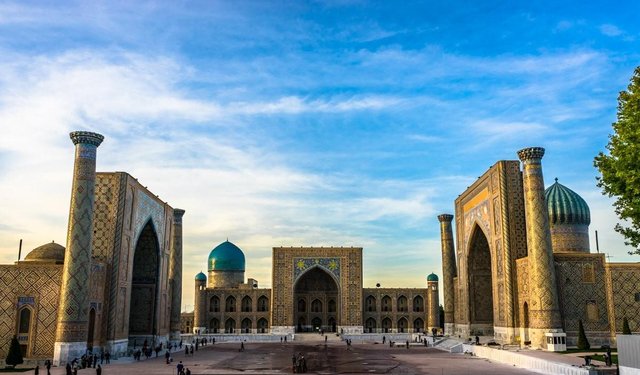 Bukhara
Incredible city, city-museum which has countless architectural monuments. It's really hard to describe its beauty. No words, just watch the video, it speaks for itself.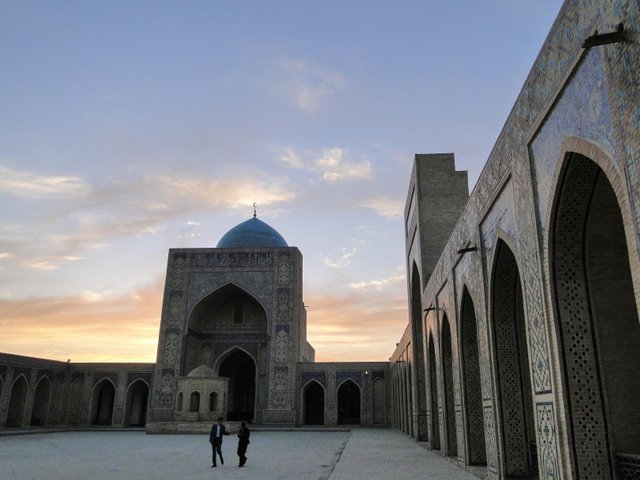 Charvak Lake
Man made lake between incredible Chimgan hills, not so far from capital city - Tashkent. During summer it's an amazing place to relax and enjoy beaches aswell as various water sports and during winter you can enjoy magnificent scenery view.
Aral Sea
Sea destroyed by human activities which caused many severe problems like climate change (climate became more continental - hotter and dryer summers and longer winters), it is responsible for extinction of some animal species. Also some of the consequences are being felt till this day. Like salt storms. They affect both: human health and the fertility of fields around.
However, now it's truly an unique place. Where else could you find the boat 'cemetery'?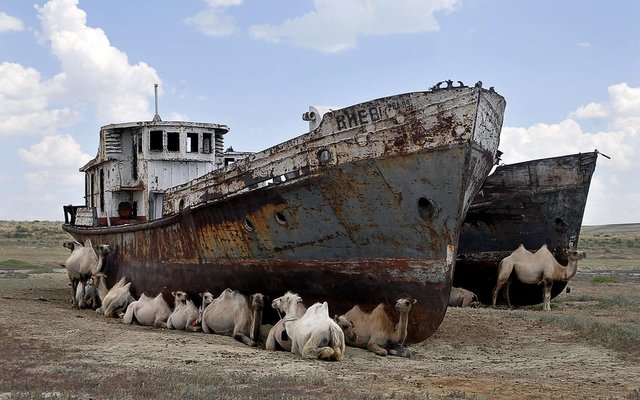 Khiva
Another ancient city, it is believed that Khiva is even 2500 years old. As a legend says, this city was found by the Shoma (Biblical Sim, the son of Noah). The contrast of ancient architecture and today's modern society is just wonderful. Sunsets and sunrises are the best time to enjoy Khiva's cityscape.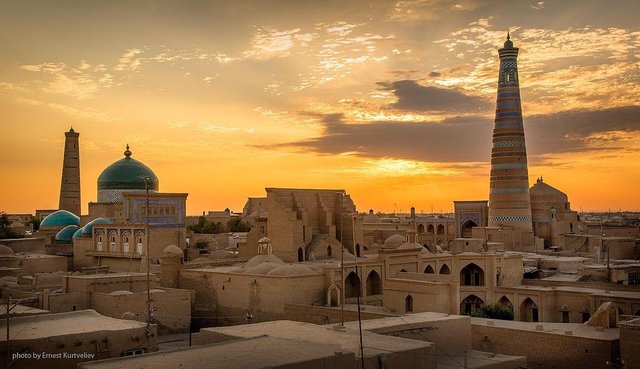 There is pretty much no good footage of this town, but I found someones short vlog (kinda vlog..).
---
Pictures are sources themselves. Just click on them.
These type of posts are like notes to myself. Some places I plan to visit, some I already have visited. For me it's good option to share and keep stuff for my self in one place.
Thanks for your time!