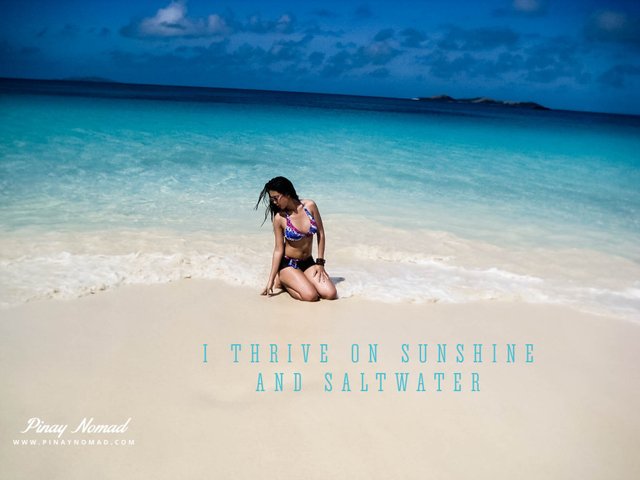 Let's talk about world-class beach. I've traveled a lot and I've seen a lot of nice beach destinations across the world. But this one in Camarines Norte in Bicol Region deserves a round of applause. Why? Because it has the cleanest island I ever saw in my life! Pristine beach, turquoise sea, and unspoiled natural resources. I'm not exaggerating, just look at the photos I took...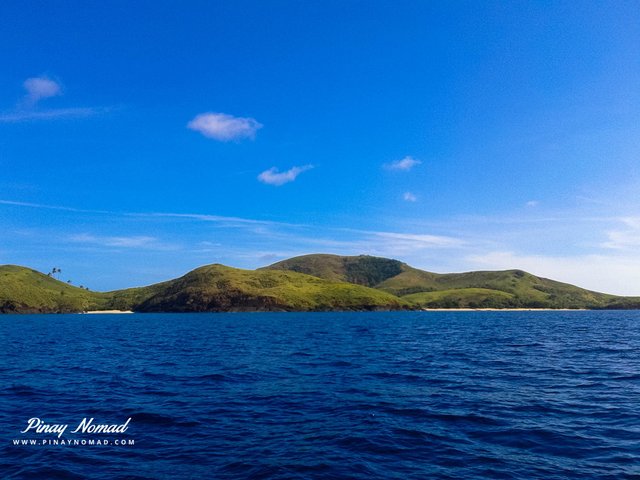 I don't know the situation of the island today. But when I was there, (about 3 years ago) there was no development yet. No electricity, no phone signal, no bathroom, no stores, etc. All I can see were trees, plants, sand, and the sea. It's not for everyone though. This island is for someone who needs a sweet escape from all material world for a night or two. No nagger girlfriend, no demanding client, no boss, just aaaaahhhh... Sweet life! :-)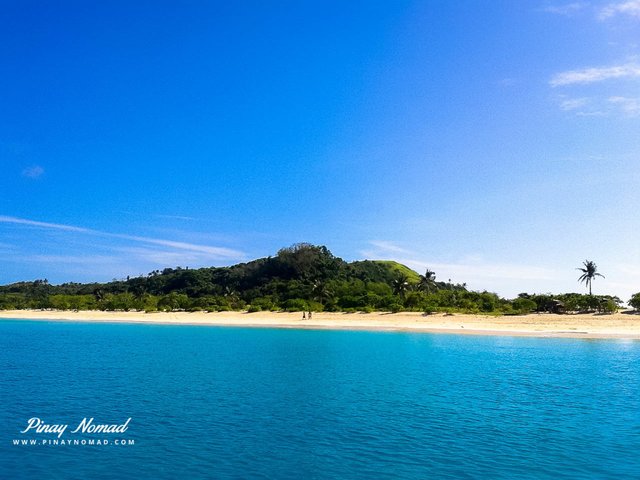 How to get to Calaguas from Manila? 
By Air: 
1. Book a flight to Naga, Camarines Sur. There are regular commercial flights via Cebu Pacific, PAL  or Zest Air. The travel time is approximately 50 minutes from Ninoy Aquino Airport to Naga Airport. 
2. From Naga City, look for the van terminal going to Daet, it's 2 hours drive. Servicing trips are from 5AM (earliest) to 7PM (latest). 
3. From Daet, take a jeepney ride to Vinzon's fish port. You can hire a boat (banca) to Calaguas Islands for Php2500- 3000 ($57-68). Use your haggling skills. It would take approximately 2 hours from the fish port to Calaguas.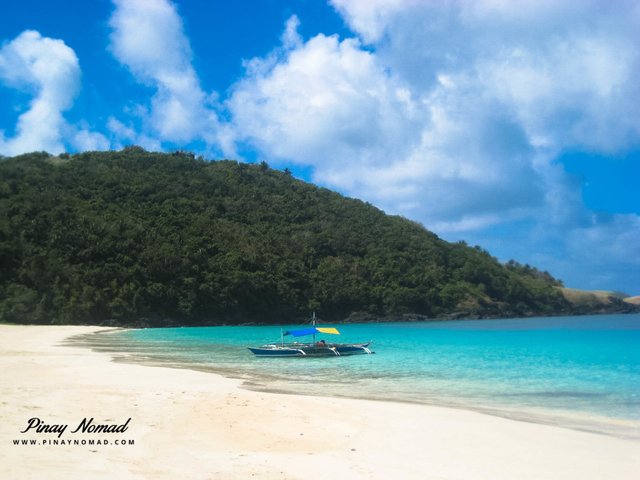 By Land: 
1. Take a bus from Pasay or Cubao. Philtranco, Superlines and DLTB. Bus fare ranges from P500-800 ($12-18). Approximately 8-10 hours away depending on the service you take. 
2. Follow the steps 2 and 3 from "By Air". We booked through a travel agency called Calaguas Local (calaguaslocal@outlook.com) and paid Php3100 ($71) All-in. It's a promo package, normally they charge for Php3600 ($83)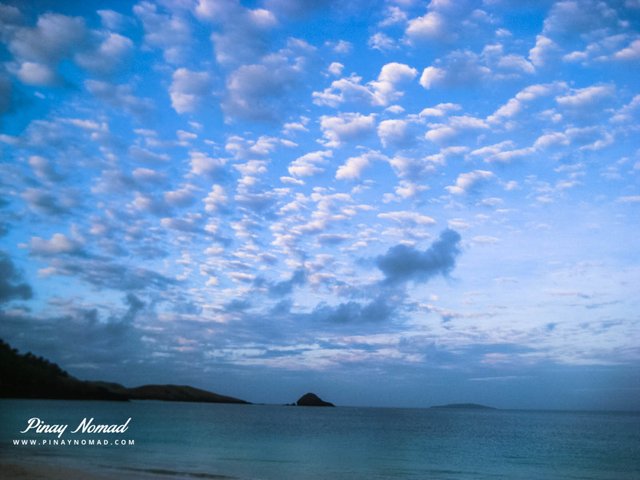 Where to stay in Calaguas? 
There is no accommodation on the island. We slept comfortably on a big tent. We didn't bring it, the travel agency brought it for us. If you don't want to sleep on a tent, you can borrow a hammock and sleep there like a baby. Bad for the backbone though.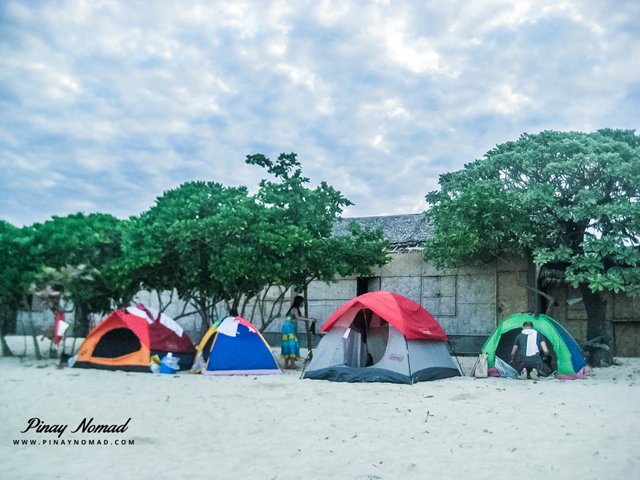 Things to do in Calaguas  
island hopping
snorkeling
play frisbee or flying disc
trekking
sun bathing
swimming
camping
star gazing
surfing in Bagasbas beach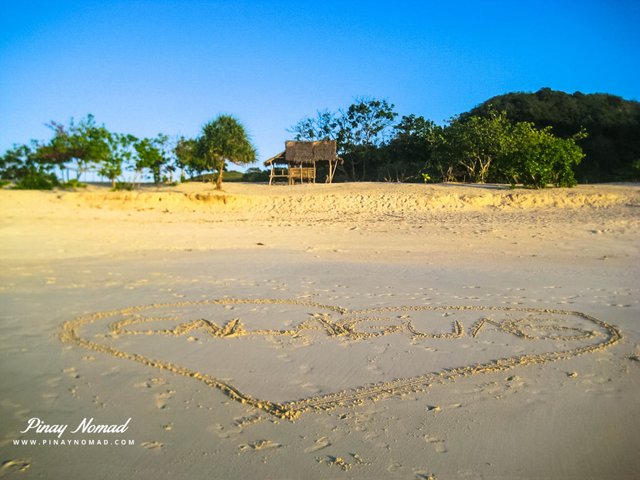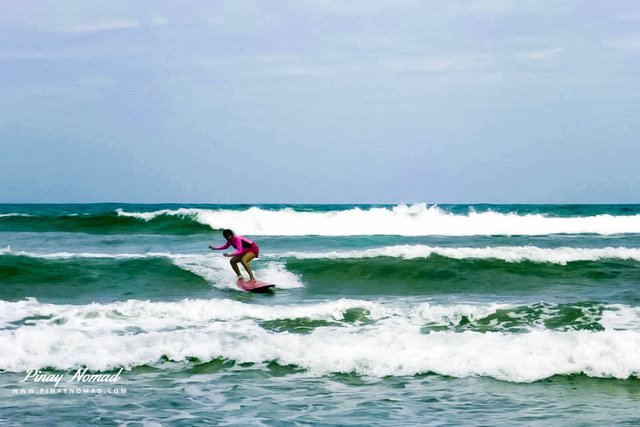 Some Helpful Tips:
1.) The best time to go is during summer season. From March 'til May
2.) Bring waterproof dry bag because the boat ride is kinda intense!
3.) Charge everything and bring a power bank. I also brought an extra battery for my DSLR.
4.) Don't take pictures of the fireflies at night, the camera flash will blind them or worst, it could kill them.
5.) Bring insect repellent lotion if you don't want the bugs to eat you alive. :-)
6.) Come in a weekday if you want the island for yourselves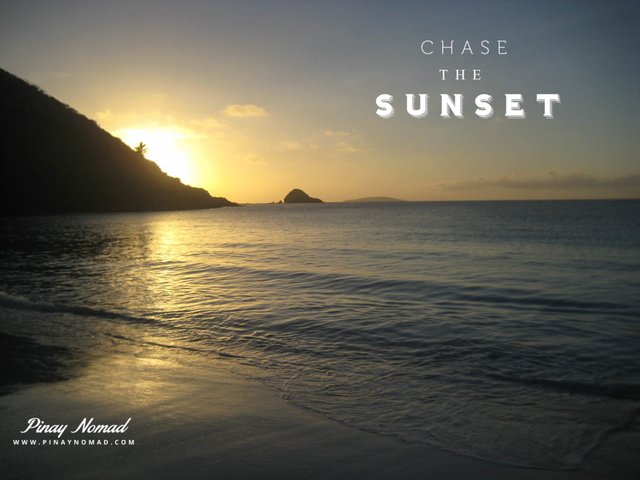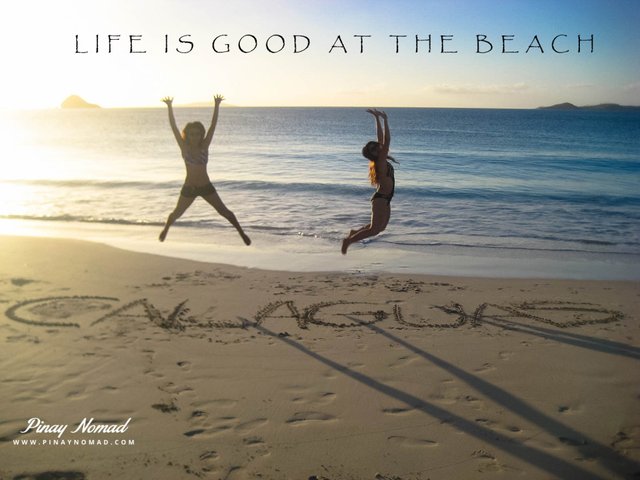 Thanks for reading guys! I hope you enjoyed this post. :-)
P.S. 
I blog here and at PinayNomad