Hiking to Rysy - 2499 m a.s.l.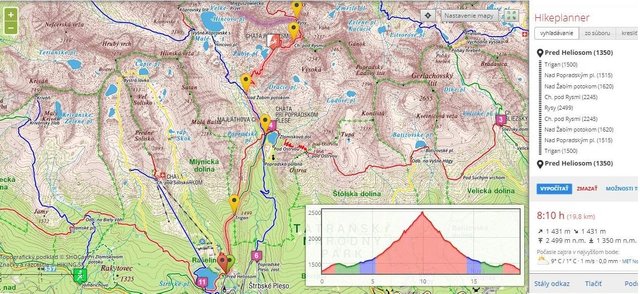 Hike to Rysy is one of the more challenging mountain hikes. It is the highest peak in Poland. The route I chose is 19.8 km long with a total elevation of 1431 m above sea level.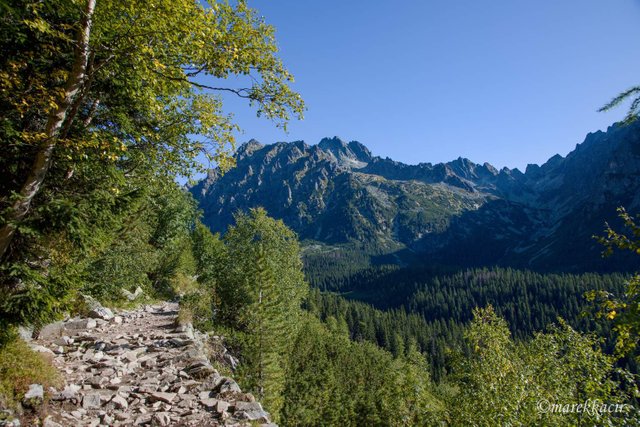 I got up in the morning to have enough time. The weather is also nice and the sun shines beautifully from morning.

My first stop on today's tour was Poprad Lake. It's a magical place. a large lake surrounded by mountains below which is a picturesque cottage. I haven't been here long. I had only an hour to go and the hardest thing was waiting for me.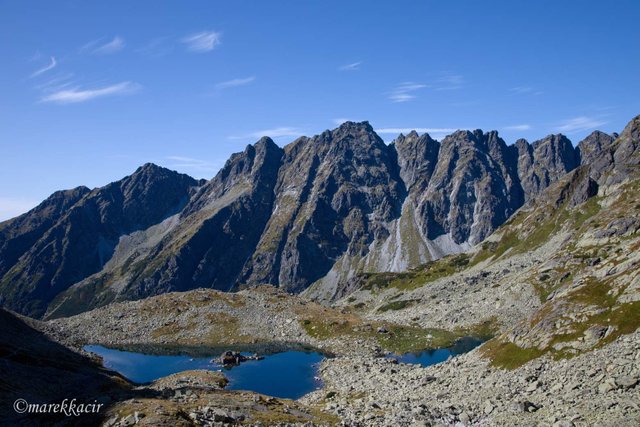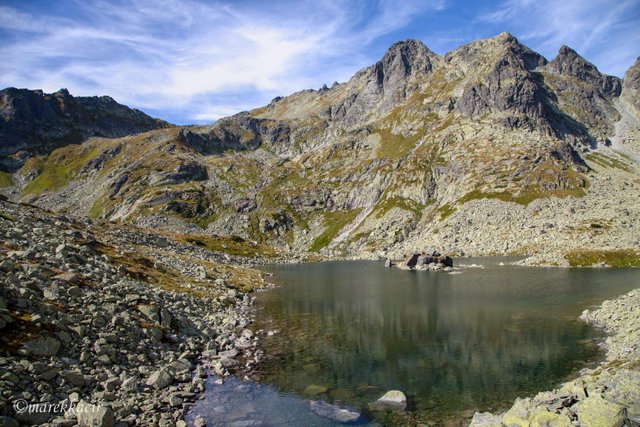 After a difficult terrace climb I found myself in a lost world. Three lakes reign this world. They're calling frog lakes.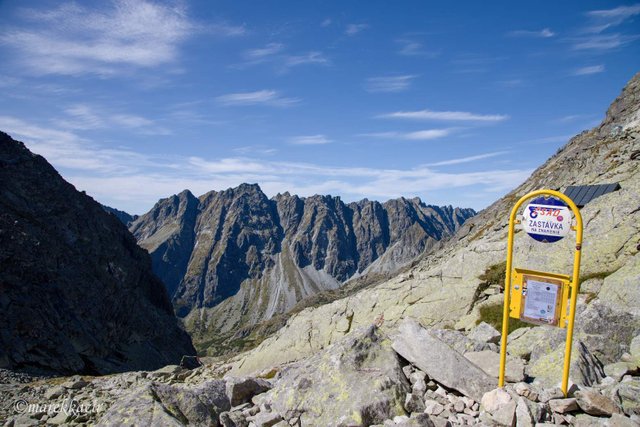 The bus has not yet stopped at this stop. No wonder, since there is no road.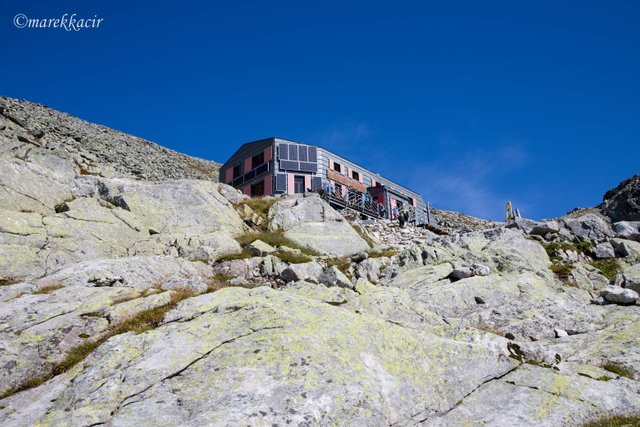 Cottage under Rysmi. At an altitude of 2250 meters above sea level, this cottage is the highest cottage in the High Tatras. For me, this means taking a short break and getting some strength before the final ascent.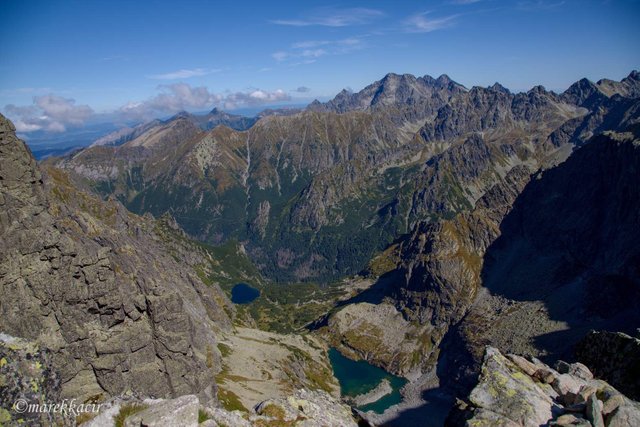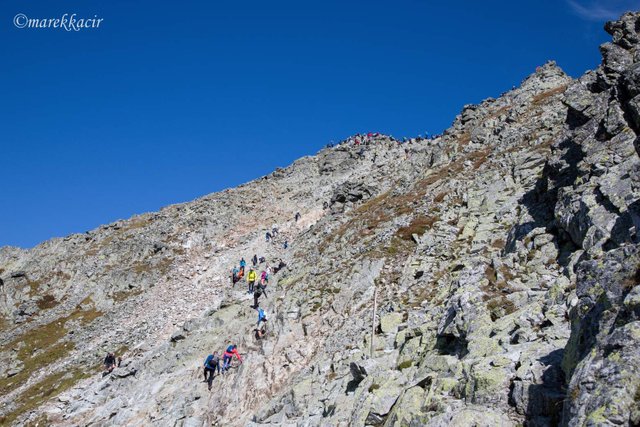 Top for sight. Last few meters ahead of me.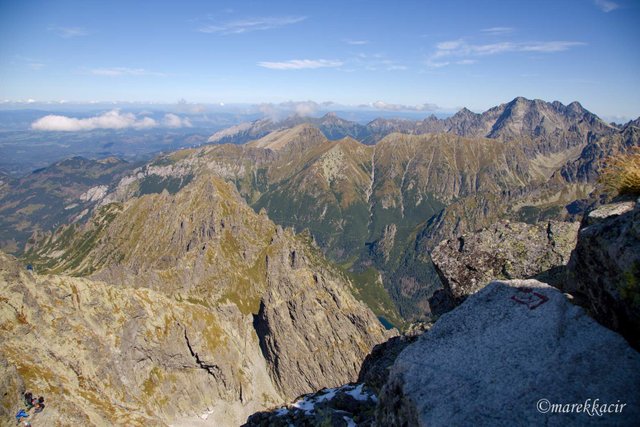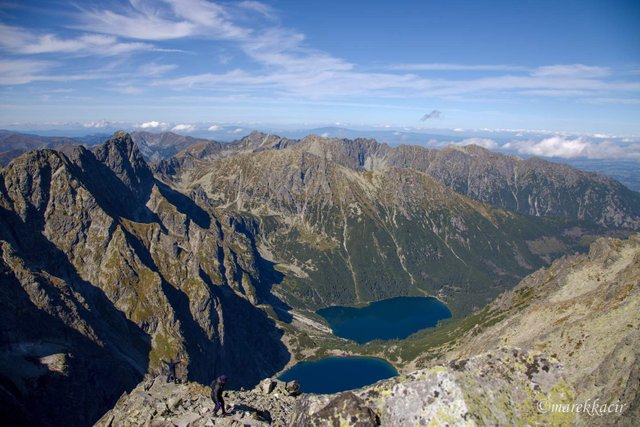 I'm on target! One view is more beautiful than the other. I sit down and enjoy life on the highest mountain in Poland.
It is beautiful.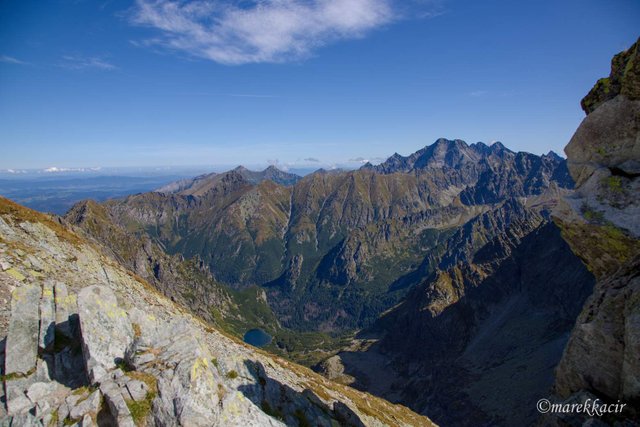 Thank you.
Place: Slovakia 🇸🇰
Rysy - High Tatras National park
Camera: Canon 6D Mark II
Lens: Canon 24-105 mm
My hiking trips from the High Tatras from 2019 you can see:
You can buy my work from these web sites:
http://www.shutterstock.com/g/marek+kacir?rid=4080112
https://www.dreamstime.com/Kacirmarek_portfolio_pg1#res17148223
https://cz.depositphotos.com/portfolio-12027296.html?ref=12027296
https://www.zazzle.com/store/landscapemk
Thank you 🐼
Posted using Partiko Android