Hi, Dear Steemit community,
Today my post bring you in one of many remote areas in the mainland. I am going to talking about the last days I spent in this remote area where I was a willing worker on an organic farm. (To who does not know until a few years ago it was possible to achieve a second working holiday visa depending on the passport).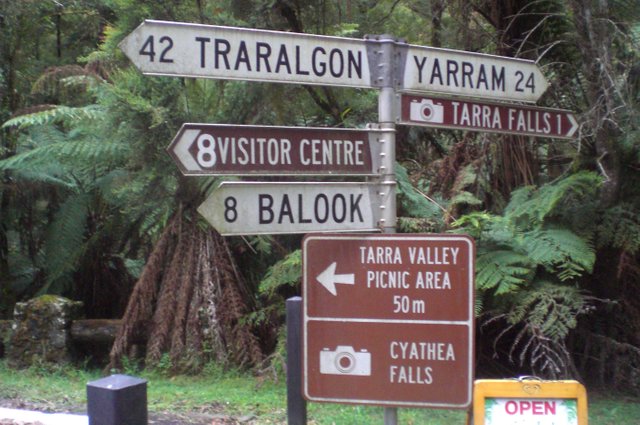 And mostly to visit areas which are difficult to visit if you are a simple tourist ( alone and without a car). The owner of property kindly picks us up to from the closest bus stop to her property where we spent one week. In one of these days, she lent one of her bicycles. Pretty tired after a day working I caught that bike and alone I rode to discover a part of the national park. It was just a simple mountain bike enough for a road with a percentage of slope. It was challenging just because I was a bit tired.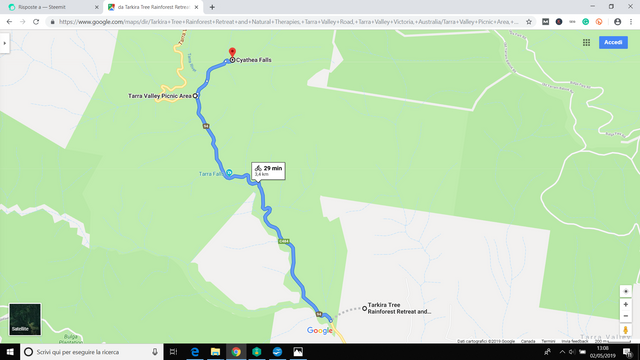 Tarra – Bulga National is one of few areas with cool temperate rainforests in the state of Victoria. This temperature is ideal to protect native animals. We can say it is like a sponge which absorbs the water slowly generating cleaner water which still not pure. But it is supposed to less expensive rainforest water than cleared land water.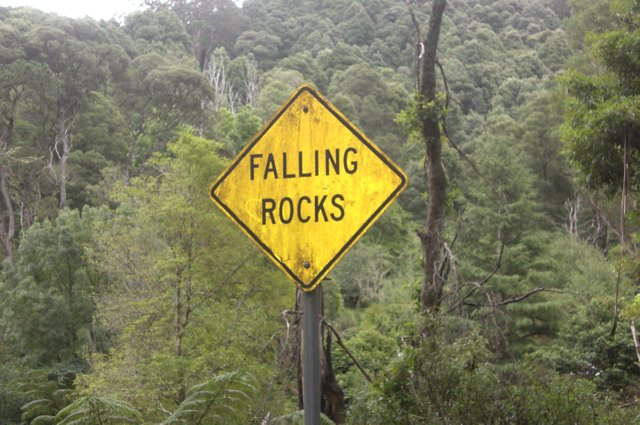 Green vegetation surrounding by the mounts Plants usually which have soft leaves that pump moisture into the surrounding air. The first impression when I arrived in this area I notice the soft dampness in the air. Fern-lined creeks, high ash trees filter the sunlight probably the main reason why such dampness.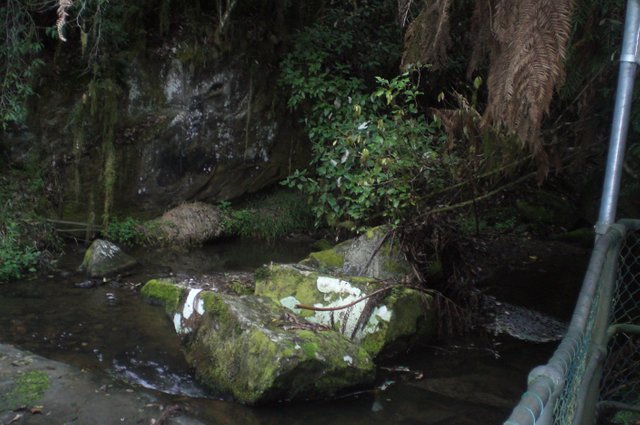 In addition, that day was cloudy(at the end of March and in this part of Australia the summer is over) and in the late afternoon, it starts to become darker. Alone a gate with a sign "Tarra Valley" is the entrance to the tracks which lead to me to the Cynthia falls. It seemed to be a scene of a horror or adventure movie just because it was cloudy and the sun was going down.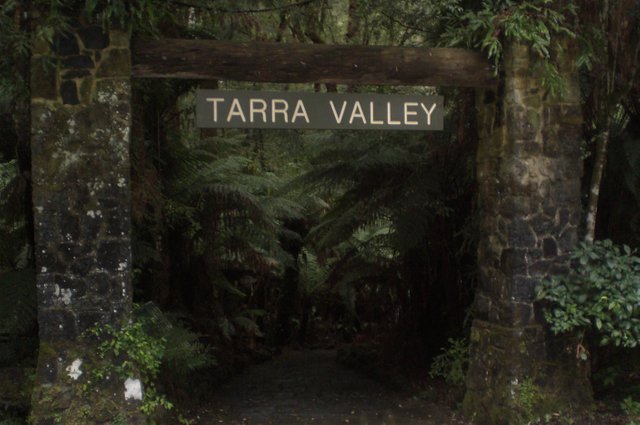 Just follow the track and enjoy what nature silently offered me. I had to hold the bike because I did not have a lock with me If that bike was mine I would leave in front of that entrance.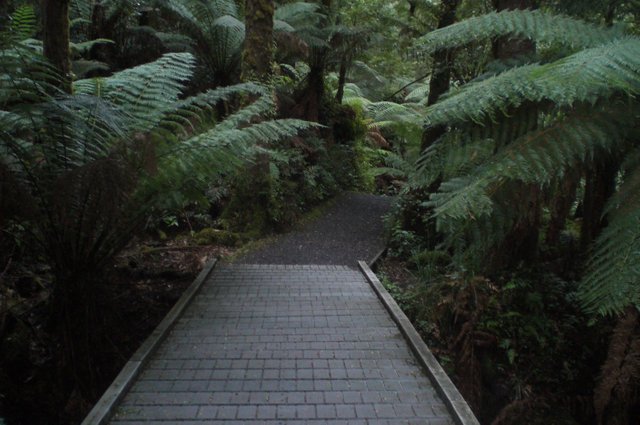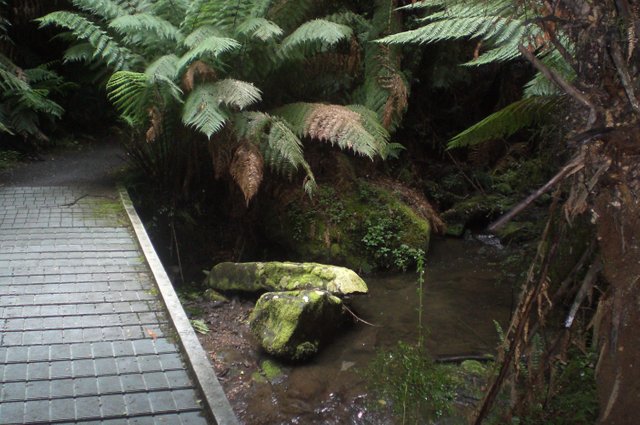 As I was saying I was alone walking in these two tracks (western and eastern) even I did not meet anyone on the way. It seems to be scary and dark but it was more relaxing and funnier rather than challenging.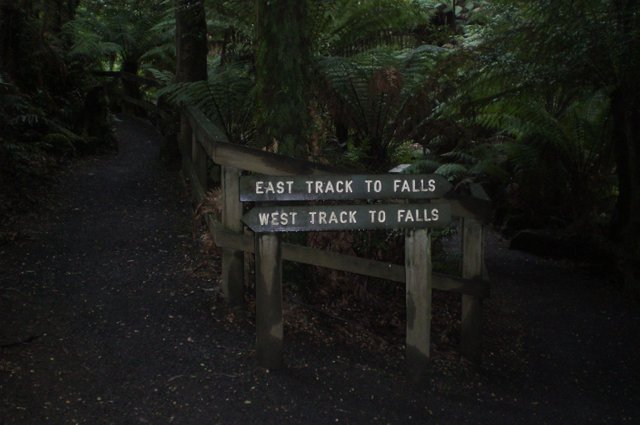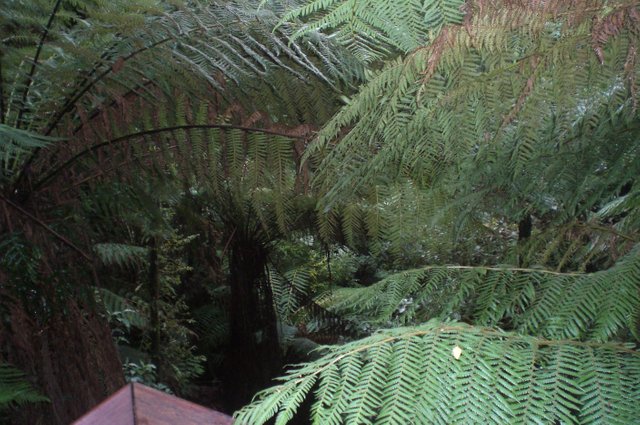 On the way just listen around some birds sounds, take a look silently and see native plants and vegetation especially the native one like the Myrtle Beech. These two tracks lead to Cynthea falls so anyone can choose which one would follow. With a Casio EX-ZS10, it was not easy to capture anything better.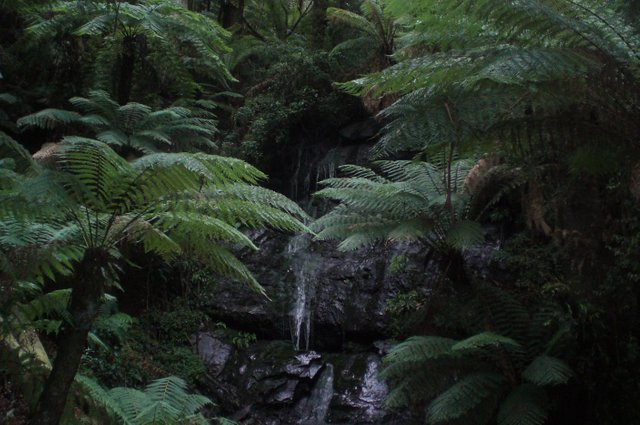 On the way back to the house was faster because it goes downhill. Actually, it was still cloudy I was worried about the rain, the road was narrow if it was rainy I had to go downhill slower.
The day after the owner of the property kindly dropped us to the lyrebird ridge and the scenic track to walking through a suspended bridge.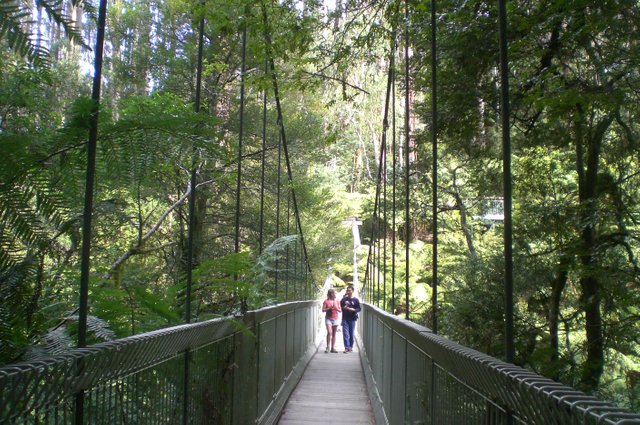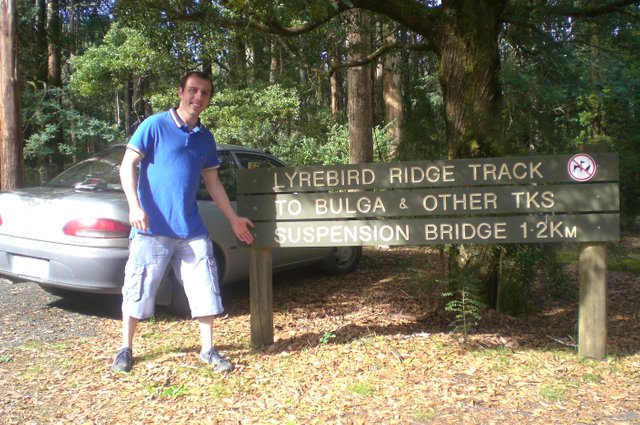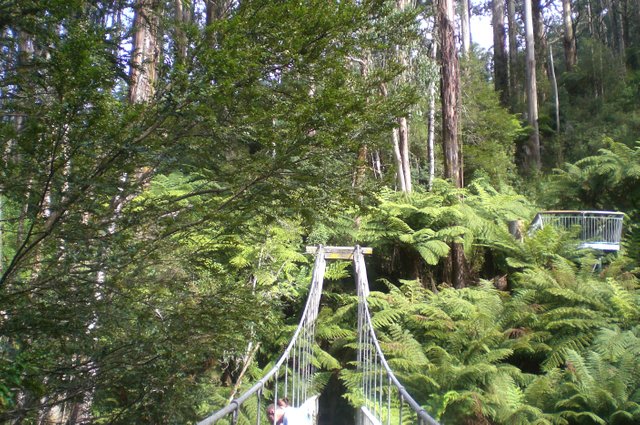 The following day my stay in this remote corner of Australia had ended and provided me with a unique experience, working for local people, and with different origin or nationalities. To spend a few nights in a cottage and sometimes woke up by possums moving on the roof. Australia is also that!!!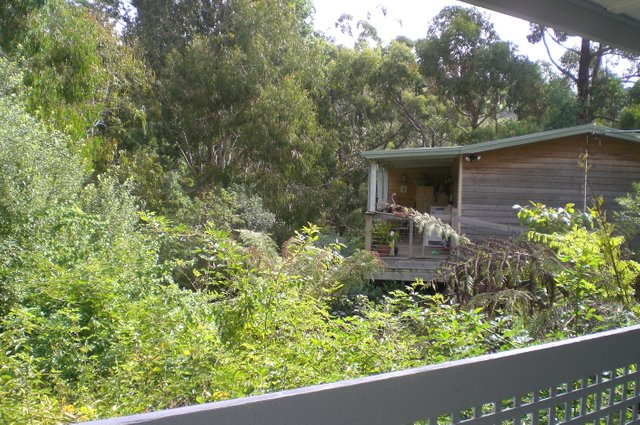 I would conclude this post this colourful parrot named Crimson Rosella and found after walking through the Lyrebird Ridge Park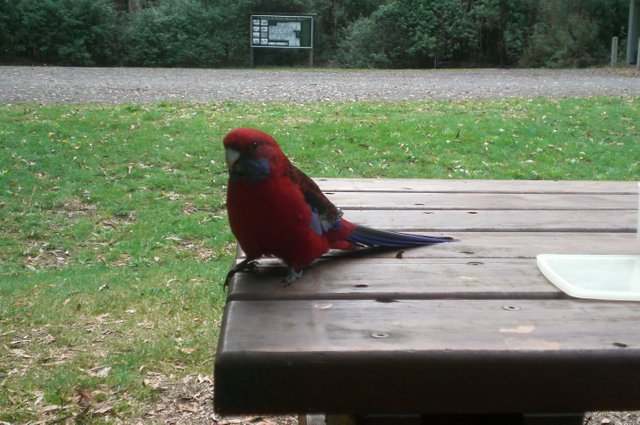 Best Regards
Photo by @philfreetotravel