A treasure in Belgium - Bruges 🏰
Last weekend I have visited Bruges in Belgium, an absolute treasure in the Flemish region of Belgium. Its medieval city centre is a pleasure to dwell around. I was so lucky to have some cold but good (not rainy!) weather in January, so I could take some nice pictures. Besides a stream of photos, I'll give some tips about the city.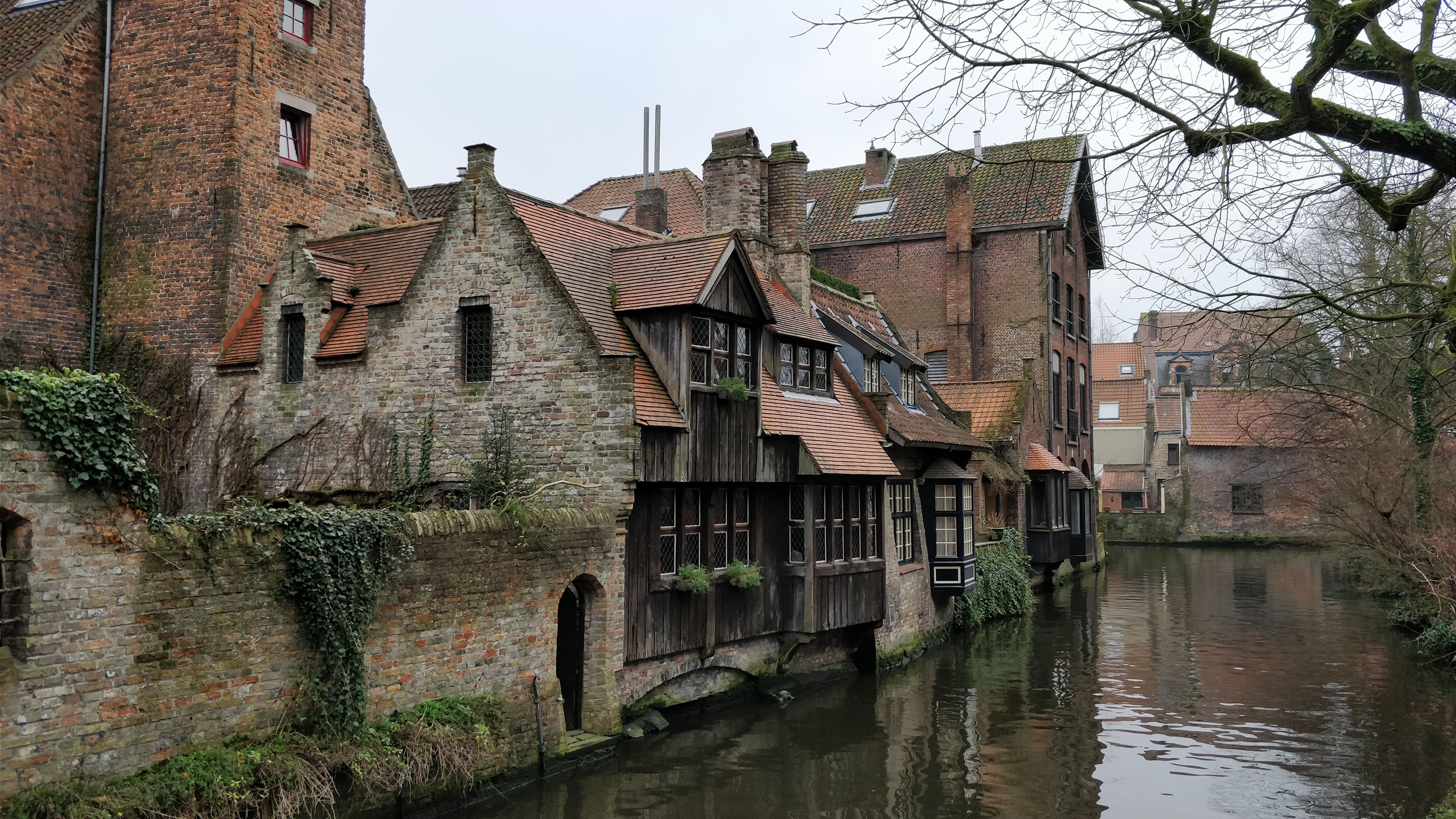 One of the many canals in Bruges, along with some medieval architecture
Breakfast / Lunch
There are a lot of bistro's in Bruges to choose from. Since I had two mornings to spend in Bruges, I have visited two of them, and they were both great. However, the first one is also my favorite!
Books & brunch. This lunchroom is a mix between a lunch room and a second hand bookstore. You're surrounded by books, so you can easily grab a book while you sit at your table. When a book is in your interest, you can also buy it for a nice price. Make sure you're hungry when you attend this lunchroom, the portions are huge!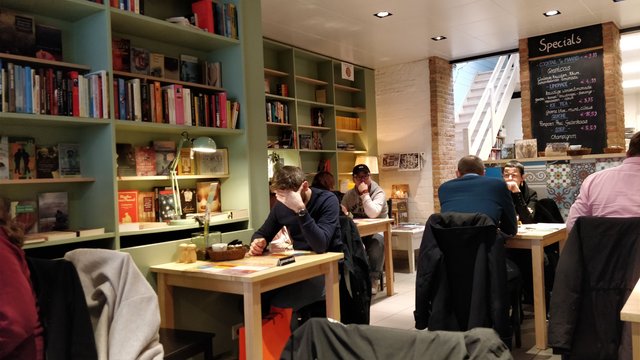 Choose one of the options: read a book or have a conversation with your company
Sanseveria Bagelsalon. As the name predicts, you should visit this for a good bagel. The lunchroom is decorated as the home of your grandparents, with plants and wall decorations only your granny could get away with. You can order just a bagel or a more complete breakfast/lunch, whatever you like. It can get crowded at some times, so make sure you're ok with a waiting line to sit at one of the tables.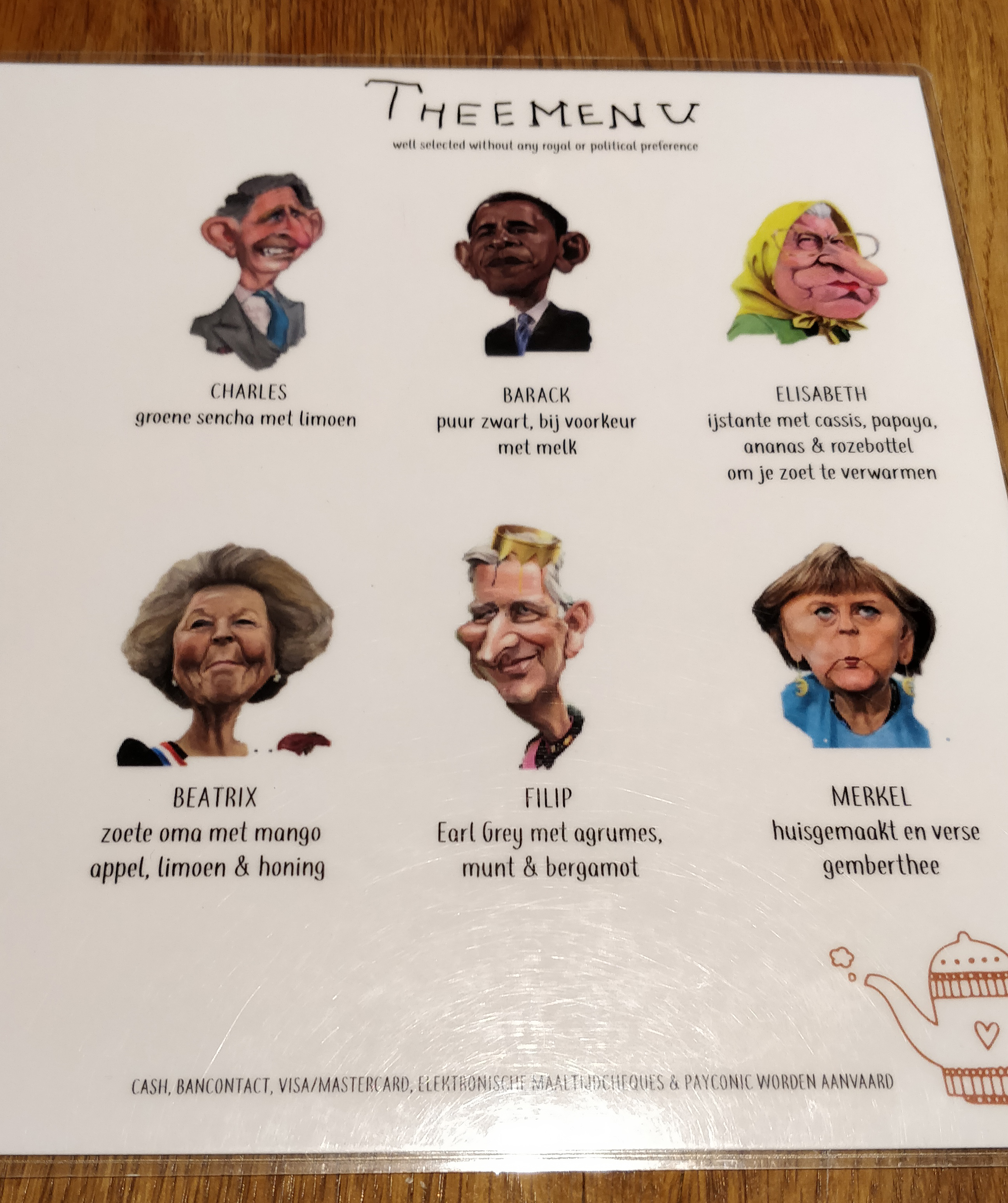 Do you prefer an Obama or a Merkel tea?
Brewery - De halve maan
Belgium is famous for its fantastic variation of beers, and on the most famous one is Brugse Zot; freely translated as lunatic from Bruges. For a fair price you can visit the brewery for a guided tour and drink a beer afterwards. Make sure you're comfortable with very steep stairs and narrow doorways. The brewery is old, and people were smaller in the past. Nowadays the brewery is placed elsewhere, but it's still very interesting to hear the history of the brewery and the way people were working.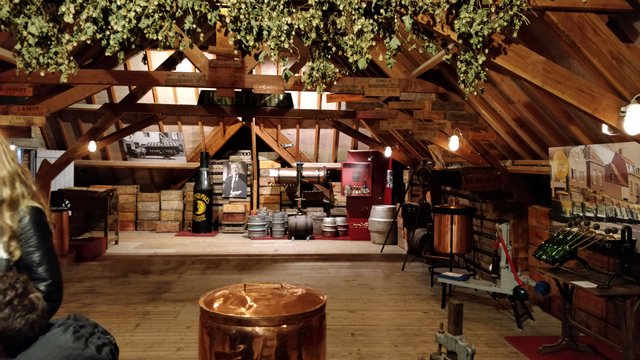 The attic of the old brewery. Yes, that's hop growing on the top!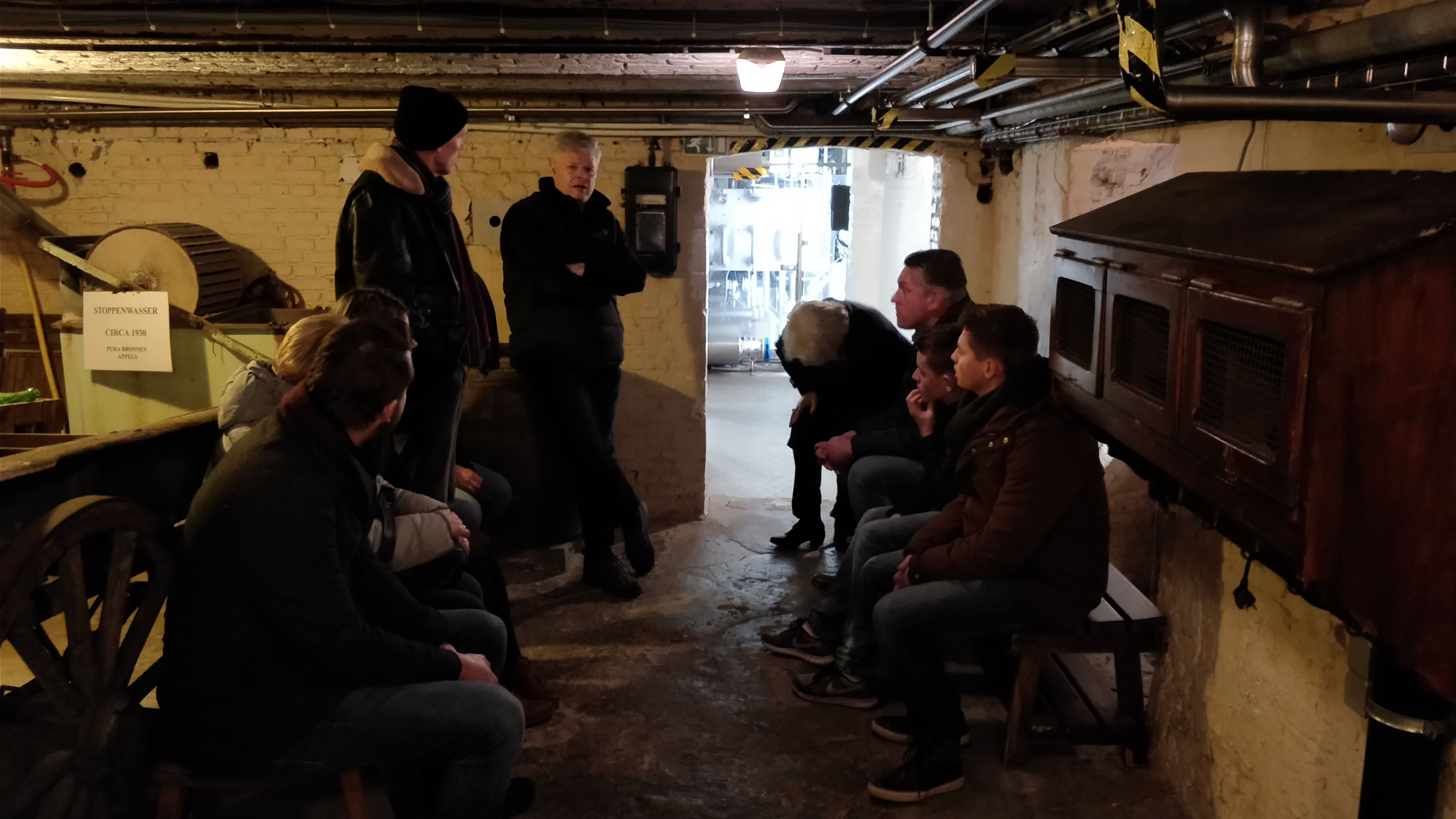 Tour guide giving a history lesson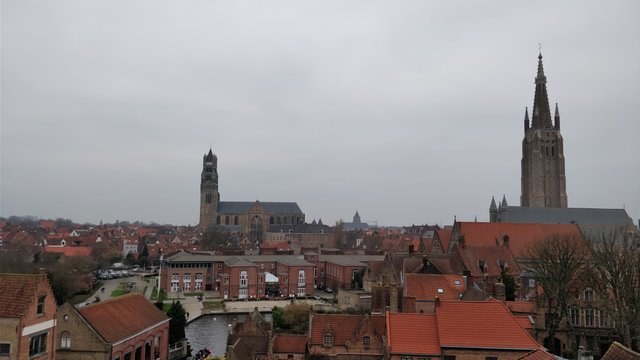 After climbing steep stairs you get rewarded with this view
Panorama of Bruges
If you want a panorama of Bruges, make sure you climb the belfry. After 366 steps you will get rewarded with an amazing view. Since there is only space for a limited number of people in the tower, be prepared for some waiting time. Make sure you go early if you mind waiting in line.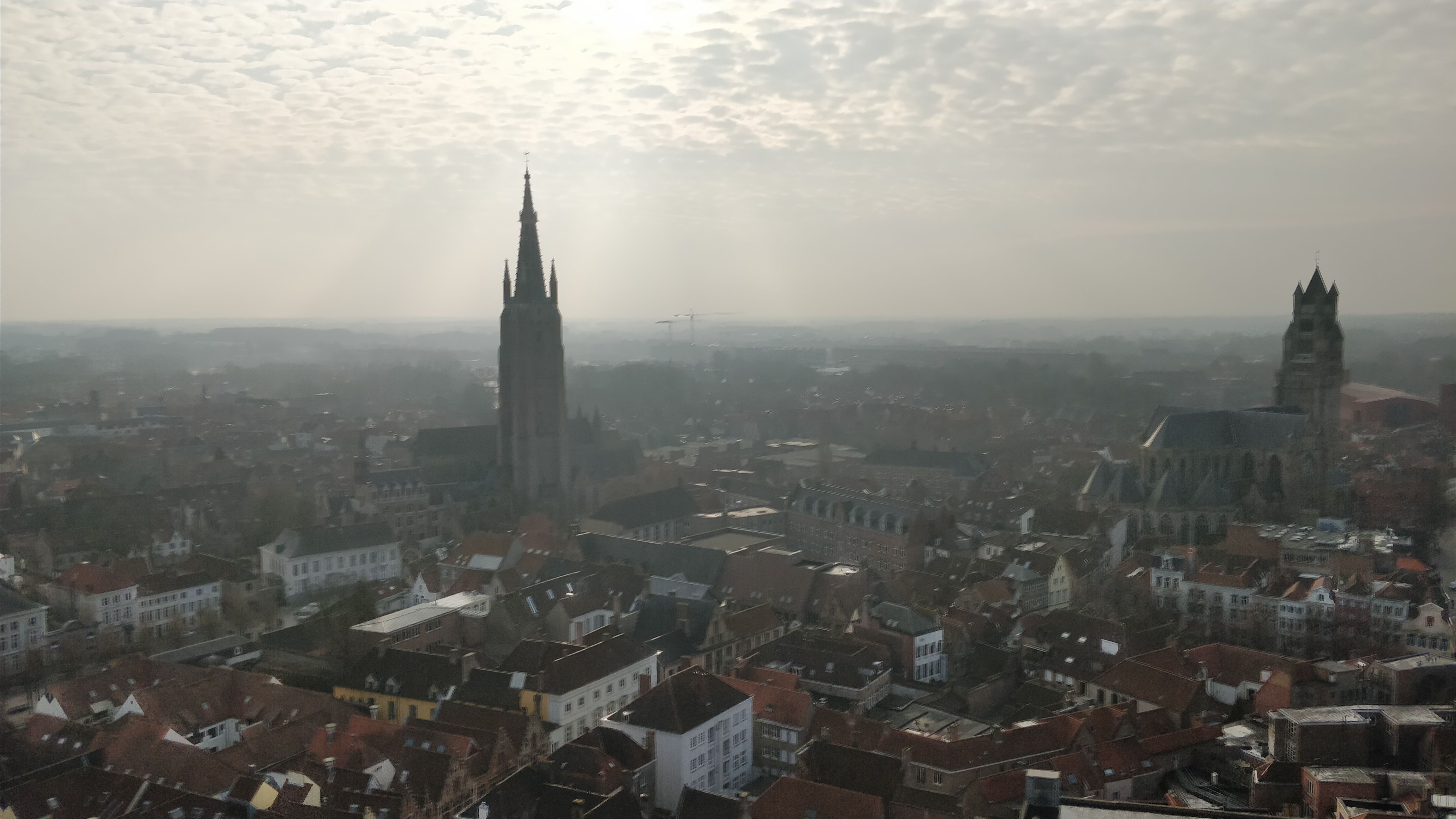 Panorama on top of the belfry
Gin Tonic
If you like beers, you can eat your heart out in Bruges. The variety of beers is amazing. But how unique is a gin tonic bar in a city where beers are so dominating. In one of the side streets in the city centre is the Brugse Gin Club located, a gin (tonic) bar hosted by a passionate gin lover who can tell everything about one of his 300+ gins. The menu is sorted by alphabet, flavour and country, literally to many to choose from. Thankfully, there are already some favourites sorted. If you fancy a gin (tonic), make sure to attend this bar!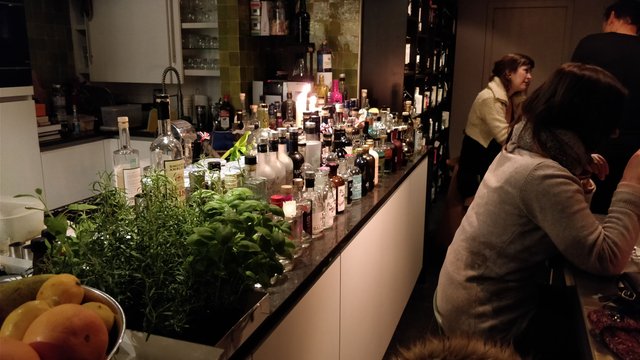 A selection of the gins to choose from
Some more photos
As a finish, just some more photos taken during my trip of the medieval city centre.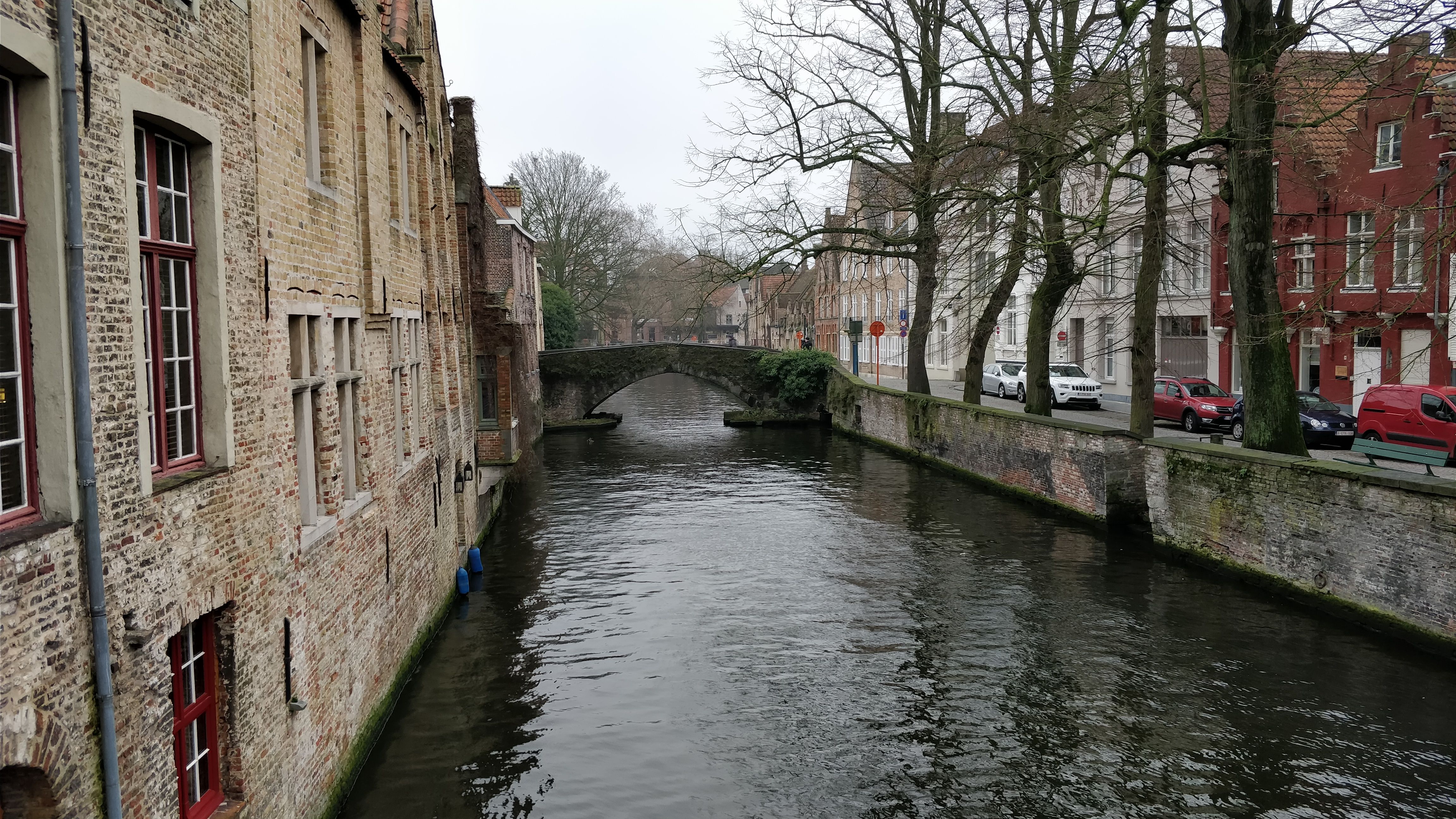 A canal with characteristic bridges on top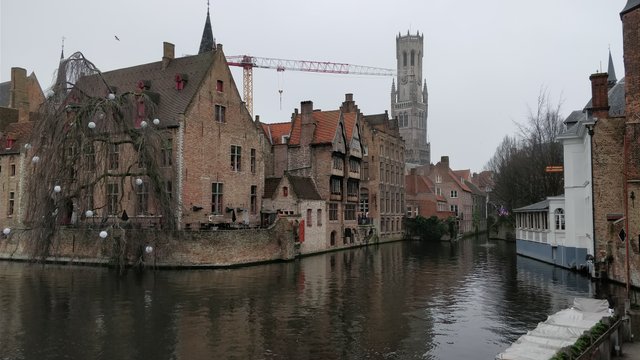 Only the crane has been built during this century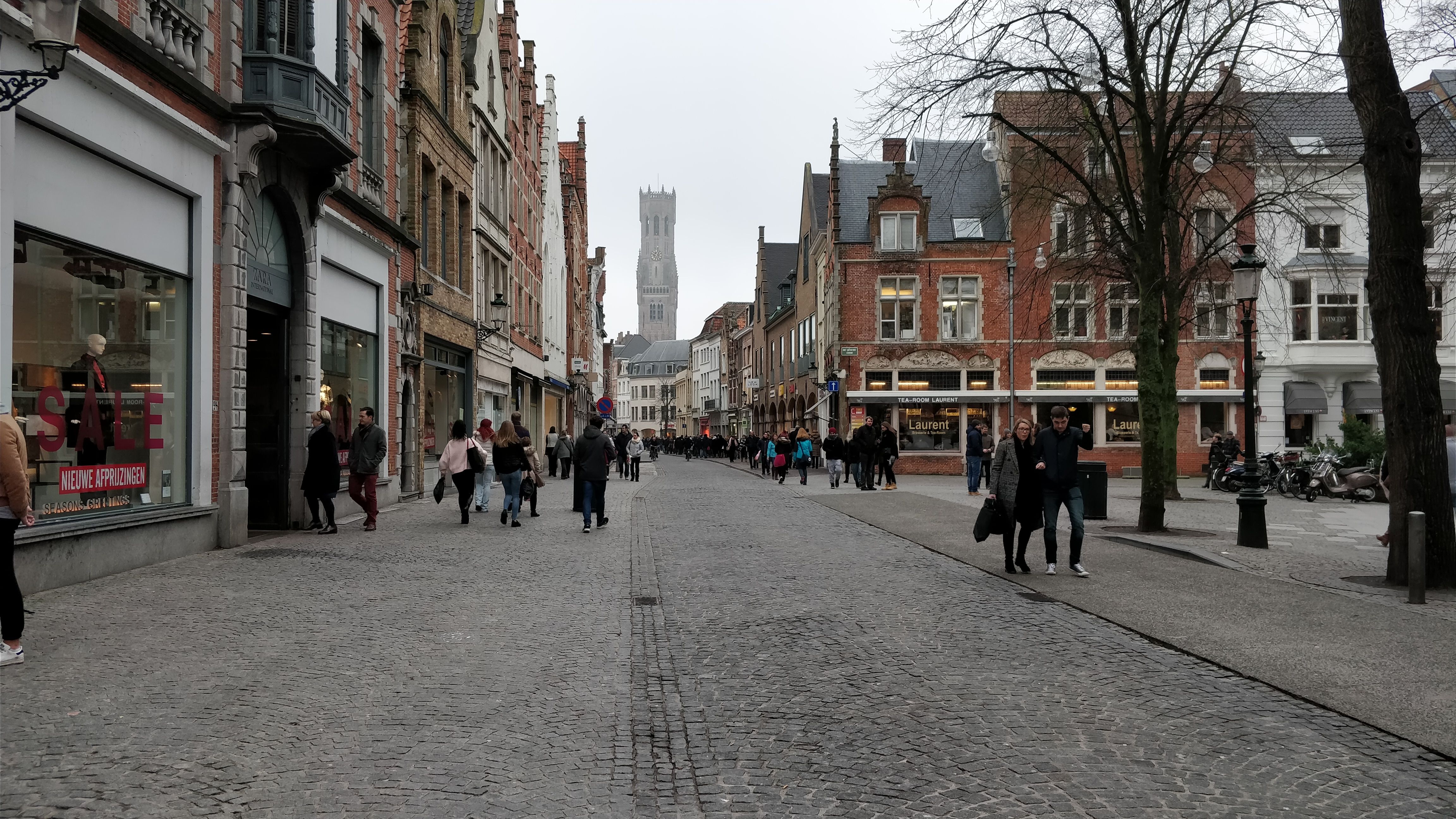 A mix of medieval and modern society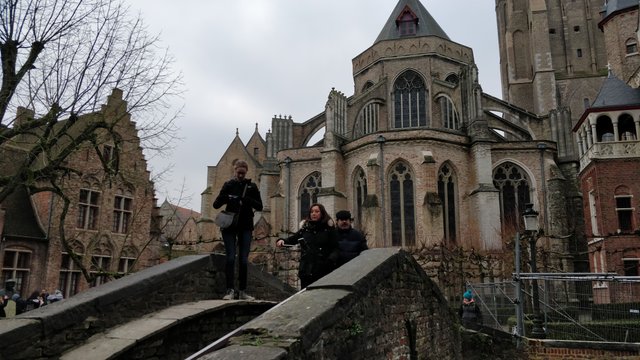 Those old bridges are perfect spots to take photos from
Thanks for reading