Start of my Portree adventure... the Journey and awkwardness!
Day one of my Portree adventure!
I'm tired. That's pretty all I have to report! Haha!
Nah, the journey was tough. I got a bus from Glasgow Bus Station all the way to Portree, Isle of Skye. 7 hours. It stopped in Fort William for a bit, but after lining up for the toilet in Morrisons, I went back outside for the heavens to open up (the photo doesn't do it any justice!)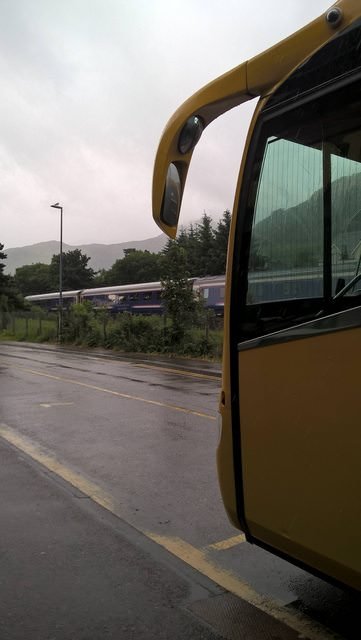 The view was nice though, view of the moutains, lochs, then Isle of Skye itself. I don't know what all of it was (which mountains were which) nor where I was half the time (until I got to stops and I saw landmarks or the coach driver told us where we were).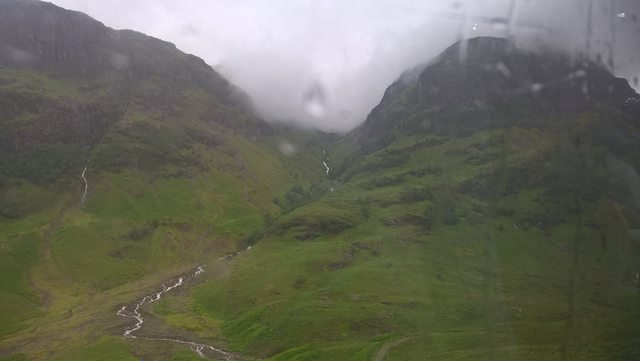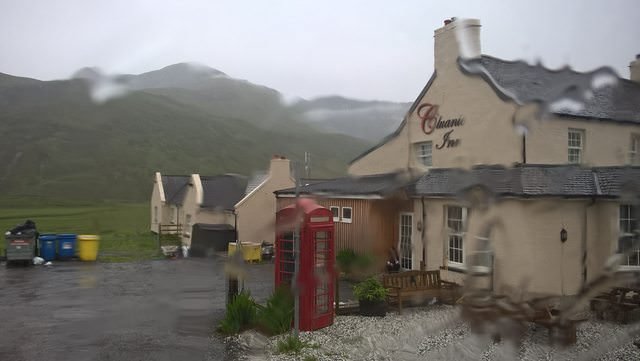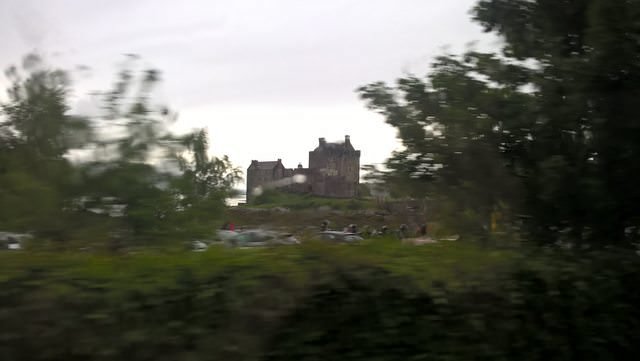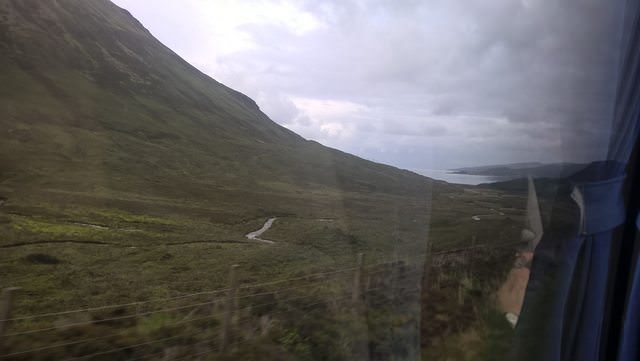 When I got to Portree, the manager of the hotel came with her boyfriend to pick me up from the square (bit awkward!). Then got to the hotel, struggled up the stairs with my suitcase (I was tired!) and got shown my room. Shared 'living room/kitchen' area and a shared bathroom in between two rooms.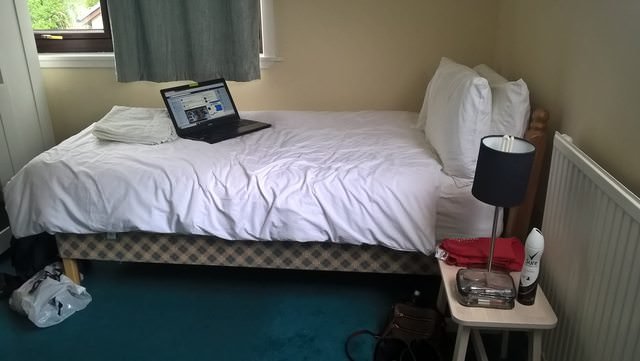 When I dumped my bag down I went downstairs with the manager again to be introduced to two members of staff (the only other two there) and was told when I start in the morning (7 in the morning). After that, the manager went home. I went to unpack a bit, but felt a little weirded out unpacking (and tired, can't concentrate!)
So after a little while I went back downstairs to 'mingle' and get up a cup of tea, but felt in the way and awkward (again, tired and all new awkwardness!) so I ended up just going back to my room to relax and go on my laptop - after trying to figure out what everyone does after work. I felt rude just going off to the room and felt in the way when I was downstairs, so the fact I'm tired, meant I just went upstairs.
Start my first day tomorrow at 7, then after that I might have a wander into Portree to have a look around. Not sure where my day will take me though, so going to see what happens.
See you next time!
P.s. Figured out how to warm my room up! Radiator was off! Haha! Warming up now! Phew!