To start this episode I wanted to talk about 'bugging in'. Which in my world means, returning to Australia and reintegrating back into the first-world reality. But, of course we were distracted (mainly myself) and begin talking off topic. However, in a roundabout way we end up covered related stuff.
So after two years of Mexican experience under my belt, Australia doesn't seem quite the same. Over all it feels pre-fabricated, packaged up and somewhat plastic like. Everything is in order and a sense control can be found everywhere. Everything is very tidy and neat. Everyone that arrives from somewhere else knows that - Australia is a dream. But, I believe deep down within the self, in the dark shadowy parts of the human experience, human beings have normal and natural urges to dislike such a level of nice. Somewhat like the urge that arises when approaching freshly poured concrete - to put your foot through it, or to at least write my name in it. Perhaps there is something wrong with me, looking for the imperfections that accompany these feelings towards this wonderful perfect world called Australia.
In this episode Kurt and I have an impromptu conversation based around my return to Australia. We discuss a few stories which I overheard on the local news, thoughts on the Australian real estate bubble and possible issues with the Australia welfare system. These ideas were originally shared by sponsored television programming.
Tele - transmission over a distance
vision - power of sensing with eyes
Programming Noun - the act or process of planning or writing a program.
Programming Verb - to write code for
I had forgotten what commercial television programming was all about - Turn off the box.
To download the audio, right click here and press 'Save as'
---
About us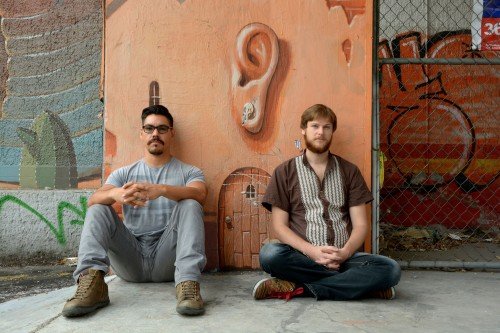 The Paradise Paradox is a podcast where we talk about crazy ideas for open-minded people. We cover topics such as crypto-currency, technology, politics, economics, freedom, free-thinking, and psychedelic experiences.
We're reposting our content from our website. To confirm that it's really us, or to read the full shownotes including related episodes and pertinent links, go to The Paradise Paradox
If you enjoyed the episode, please upvote, leave us a comment with your thoughts, and press follow. You can also follow Aaron on Steemit here: @battleayzee, and Kurt here @churdtzu for more fascinating stories and articles.
You can also subscribe on iTunes, subscribe on Pocket casts, and subscribe on Youtube.