Sawatdeekrap! Greetings from Bangkok!
Hello friends! I hopped on my time traveling device, left the USA Sunday morning and arrived in Bangkok Tuesday morning at 2 a.m. Where did the time go? I seemed to have misplaced it somewhere around the International Dateline. This was a longer-than-usual flight time for Bangkok. I come here at least twice a year for work (was just here in May) and had to take what flights I could get due to Hurricane Harvey.
My flight experience can be summed up by this guy's face in this safety video taken on a Shanghai Airlines flight.


This video was hilarious! This kid was OVER IT the entire video. I wanted to take a video of the video but the stewardess told me to turn off my phone...even though in the safety video it said that we could leave the phone on and leave it in airplane mode. I put mine away but the woman next to me pointed out the glaring issue between what she was saying and what the video just said. The stewardess won.
I didn't take as many photos. The Shanghai airport was unusually boring for a large Chinese airport. I've been through Beijing and Hong Kong and there wasn't much to snap photos of. Plus my phone was dead flat and my mind was single-tracked on finding some vegetarian noodles. I found them! All $13 USD of them including a small bottle of water. Yikes!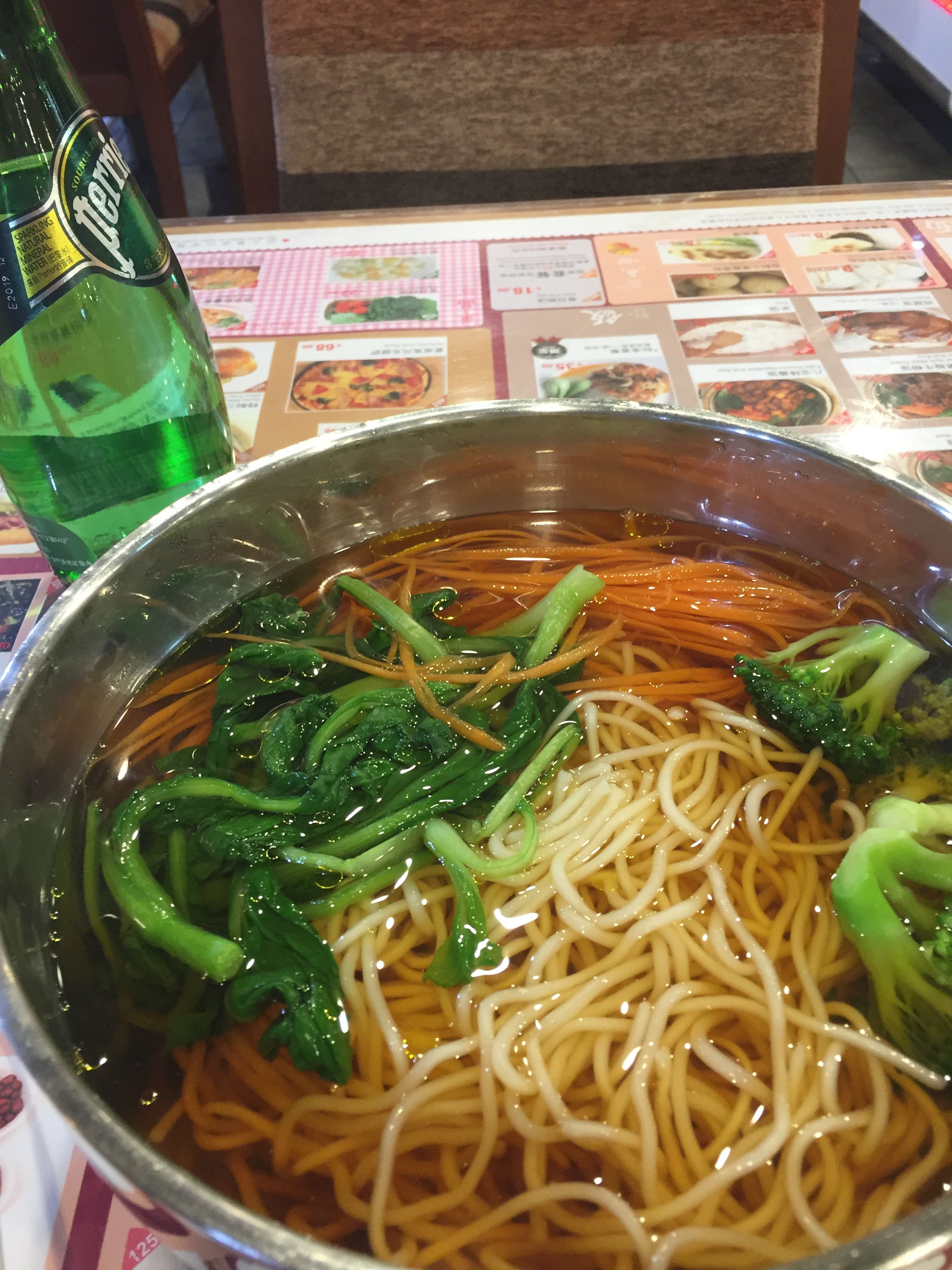 The were warm and yummy, so-called "Shanghai Noodles". I'm not a noodle connoisseur, and not sure if it was entirely vegetarian, probably dashi (dried shrimp) was in the broth. Not sure what made them a Shanghai specialty, maybe because it was ramen in Shanghai?
Explaining vegetarian or vegan while traveling is tough, unless I know it in the local language. Africa is nearly impossible even if I do speak the local language (which I do in Lesotho), but that's another travel story.
Despite the long flights and layovers and the fear that my bag wasn't on my final flight - Delta agents in Detroit either didn't know Chinese immigration or that Bangkok is not in China - I kept remembering a woman who I saw in Detroit. She was sporting this BLINGED out baseball cape in rhinestones that said "HOPE". It was so bright I could clearly read it from about 20 yards away. This picture does not do it justice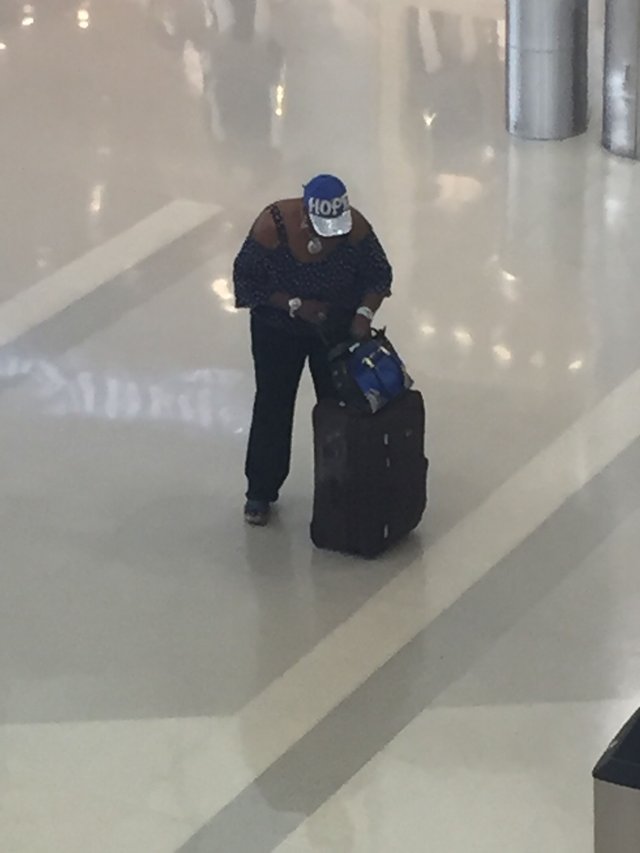 Keep that HOPE blinged in our hearts, minds, and spirits.
Hopefully I can get some sleep before my 12 pm meeting in six hours. More to come friends!