We were pretty much excited to visit Europe's largest waterfall as it was a must do for the visitors coming to Switzerland. We enjoyed our last breakfast at Engelberg and took a road trip to Rhine falls.
The journey was long and we were scared that it would take forever but the views that we witnessed throughout our journey we couldn't take off our eyes for a minute. I realized there couldn't have been a better way of seeing the place as there were spectacular sceneries present in every part of the places we were passing by.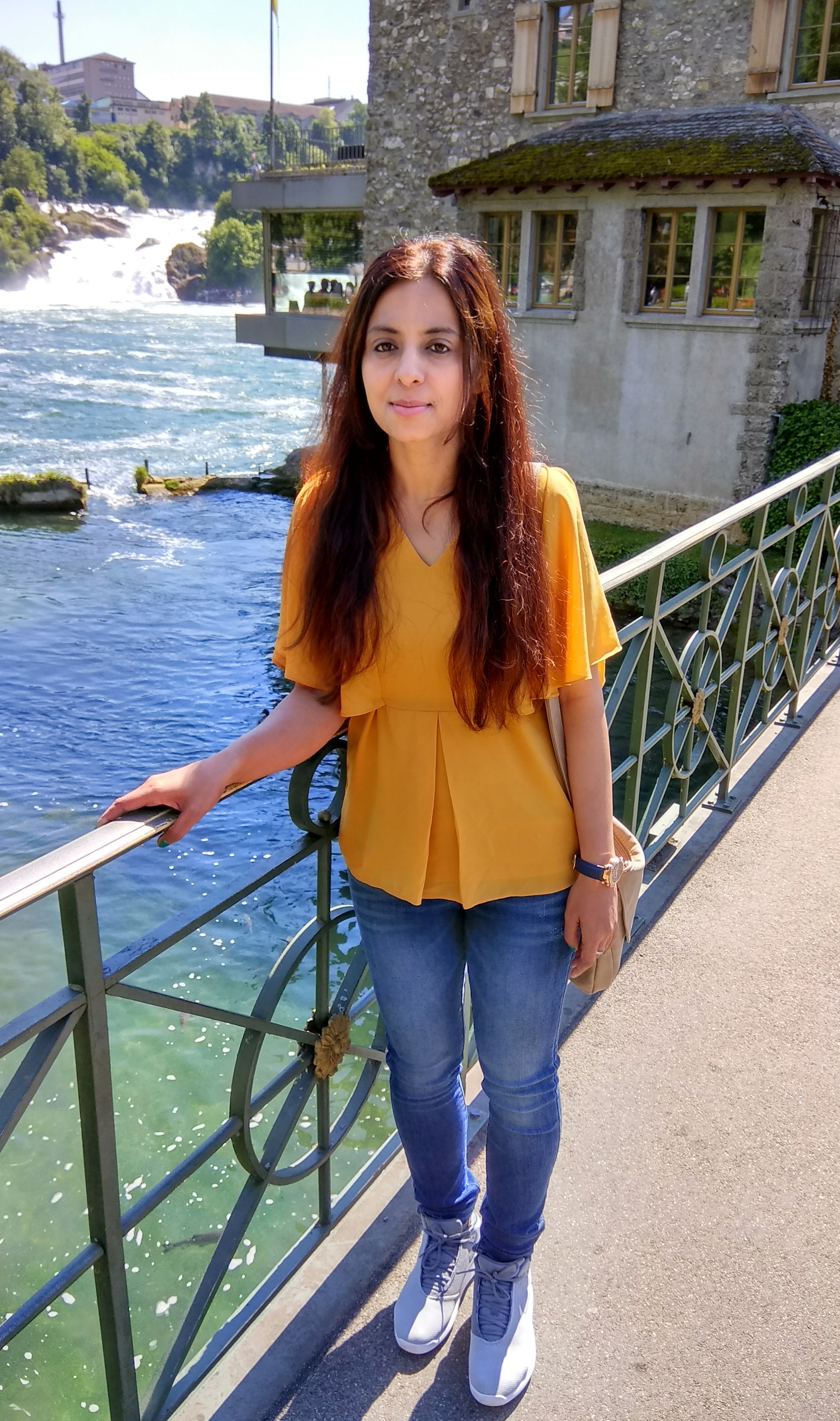 Rhine falls is located on the High Rhine on the borders between cantons of Schaffhausen and Zurich. We were expecting pretty good water flow as it was the month of May and it didn't disappoint us. The falls are 75 foot high and 450 foot wide and water flow averages between 8800 cu ft/s- 21000 cu ft/s.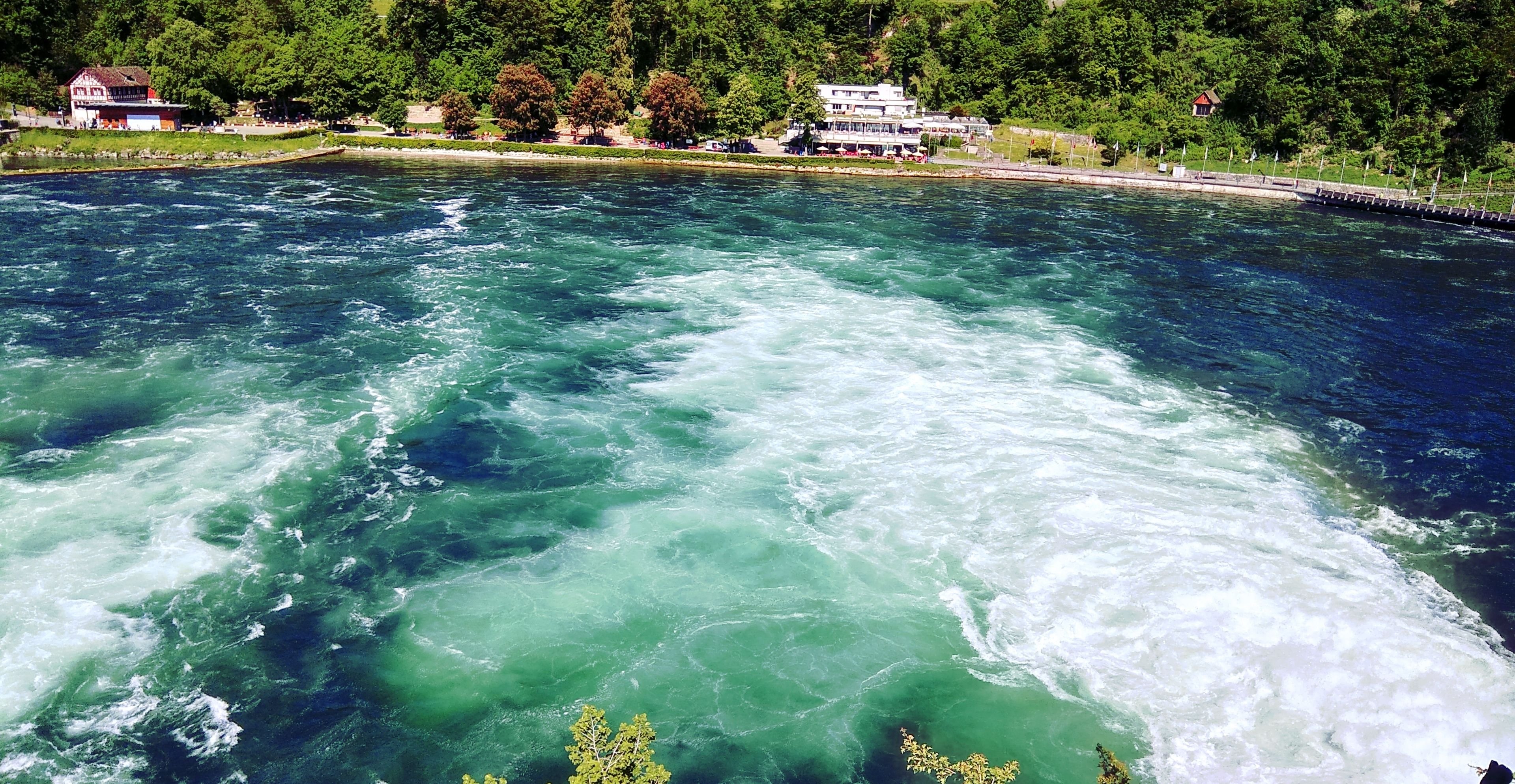 Rhine fall is not only large but also beautiful. The contrast of the blue green color of the clear clean water that against emerald hills that rise around it is simply breathtaking.
We took the entrance through schlossli worth where there was a nice promenade along with a few restaurants, benches, a souvenir store and a playground. The place was perfect to relax or have picnic enjoying the magnificent views of the falls.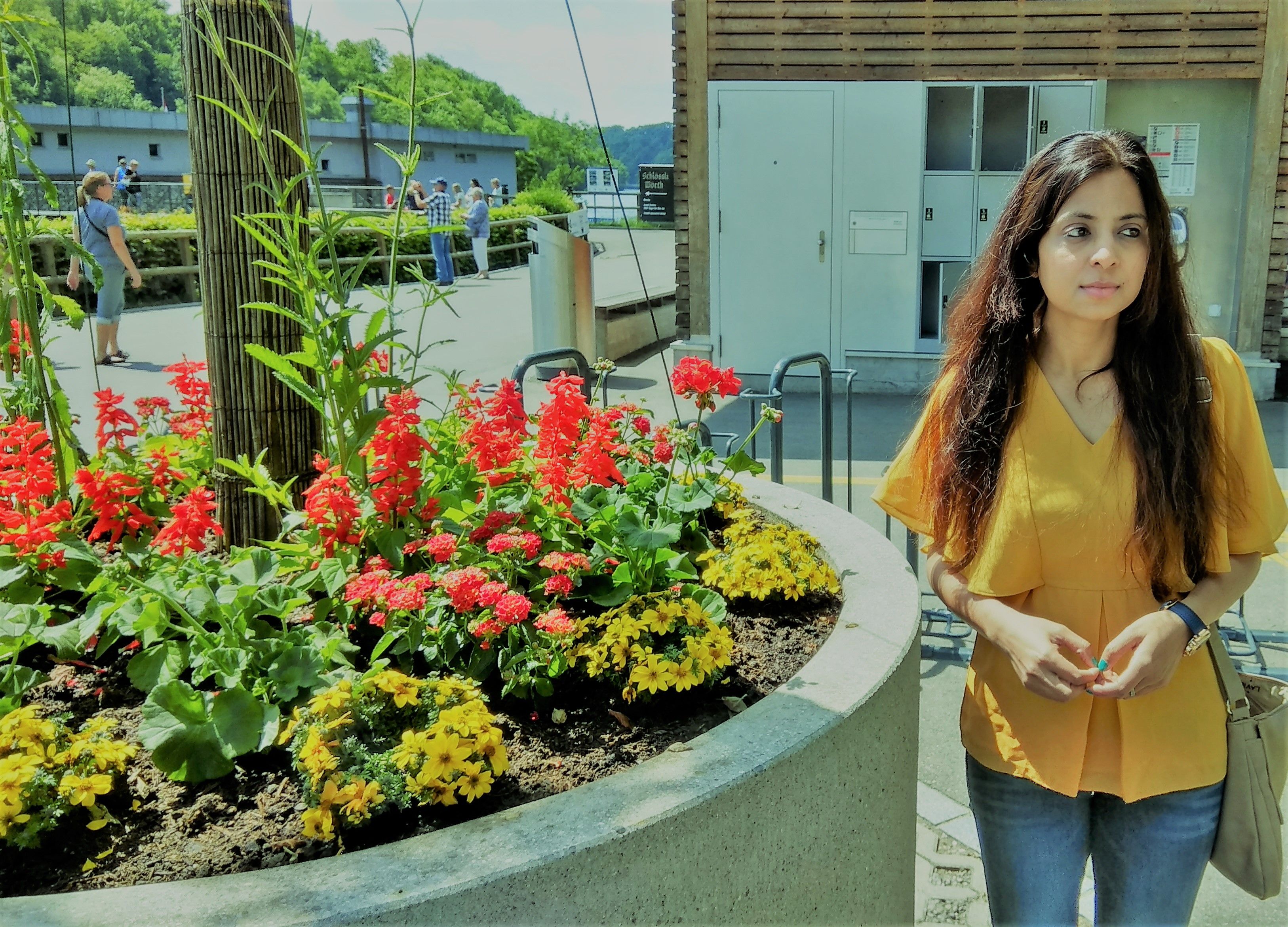 The boat that takes you to the Swiss flag destination gushes through the beautiful blue-green deep waters. The boat trip to any of the castle is such an exhilarating experience and it took us close enough to reach and touch the flowing water of the falls.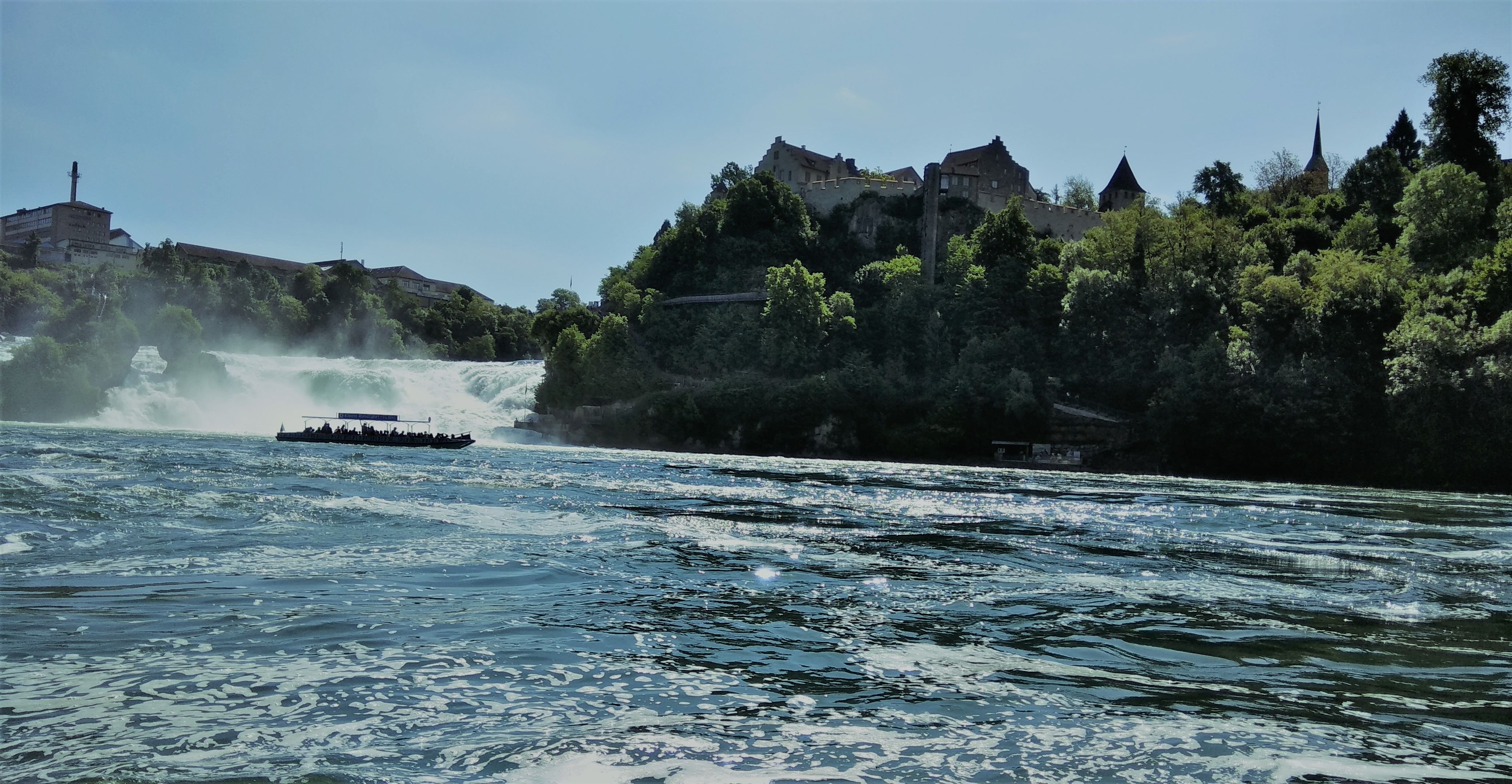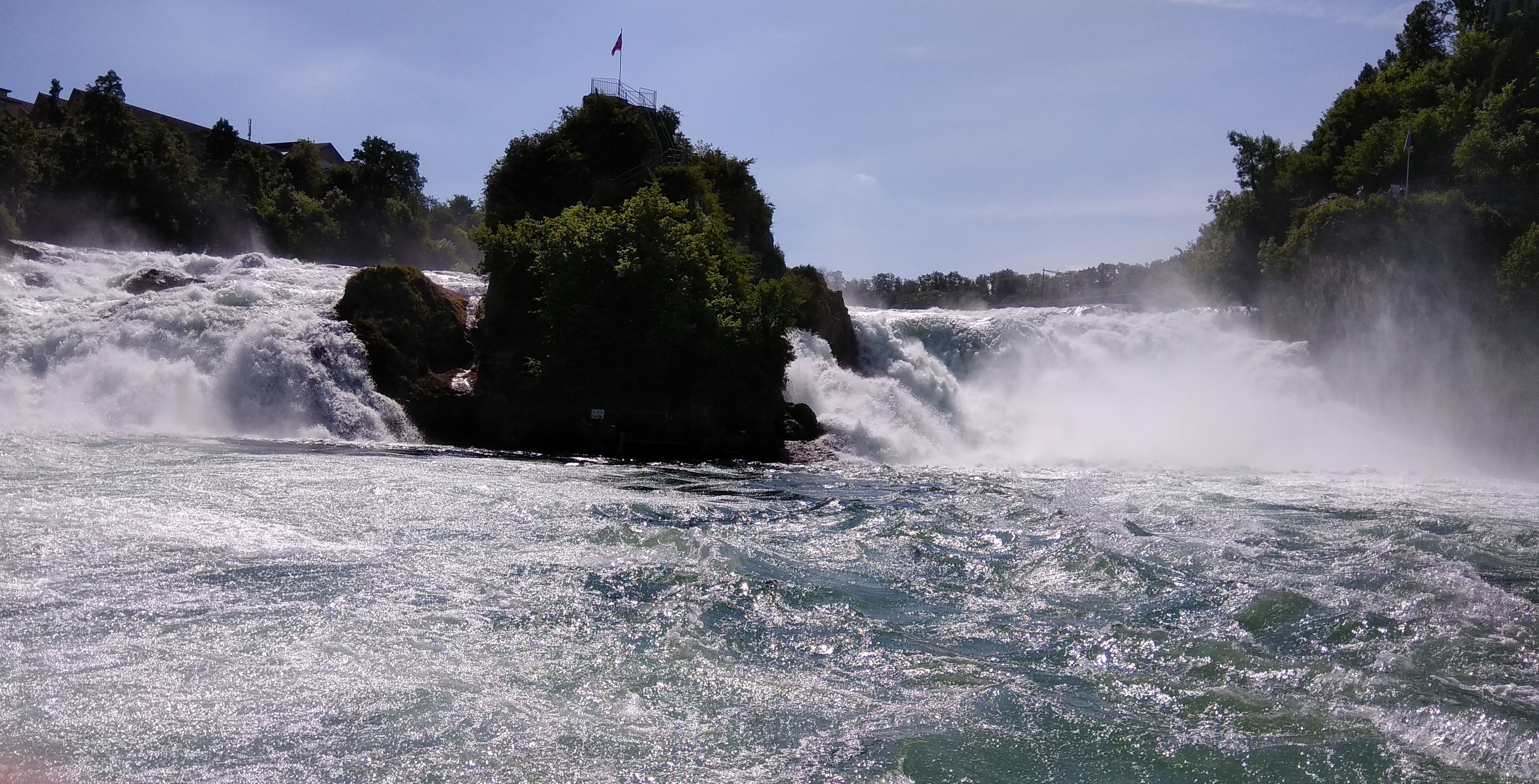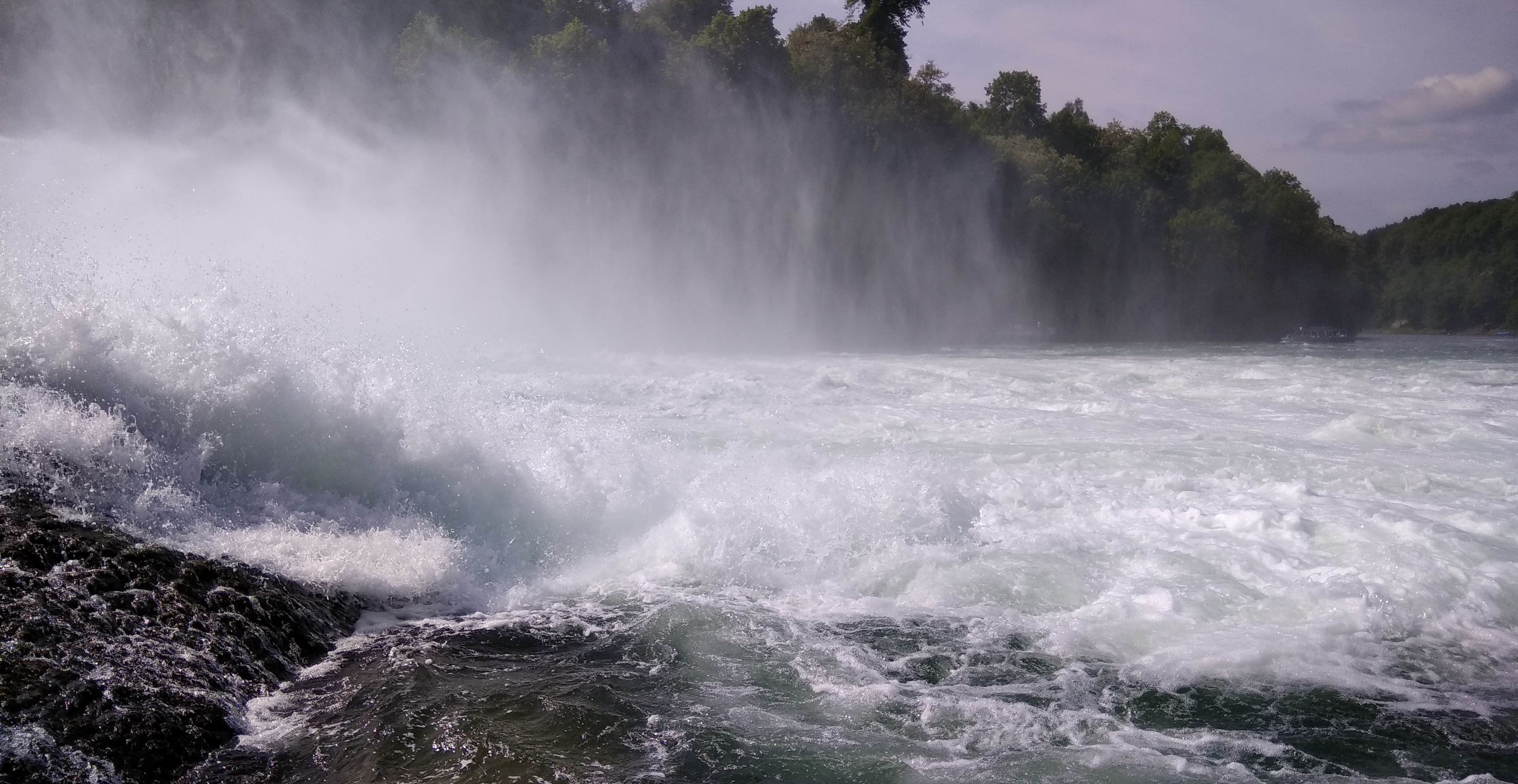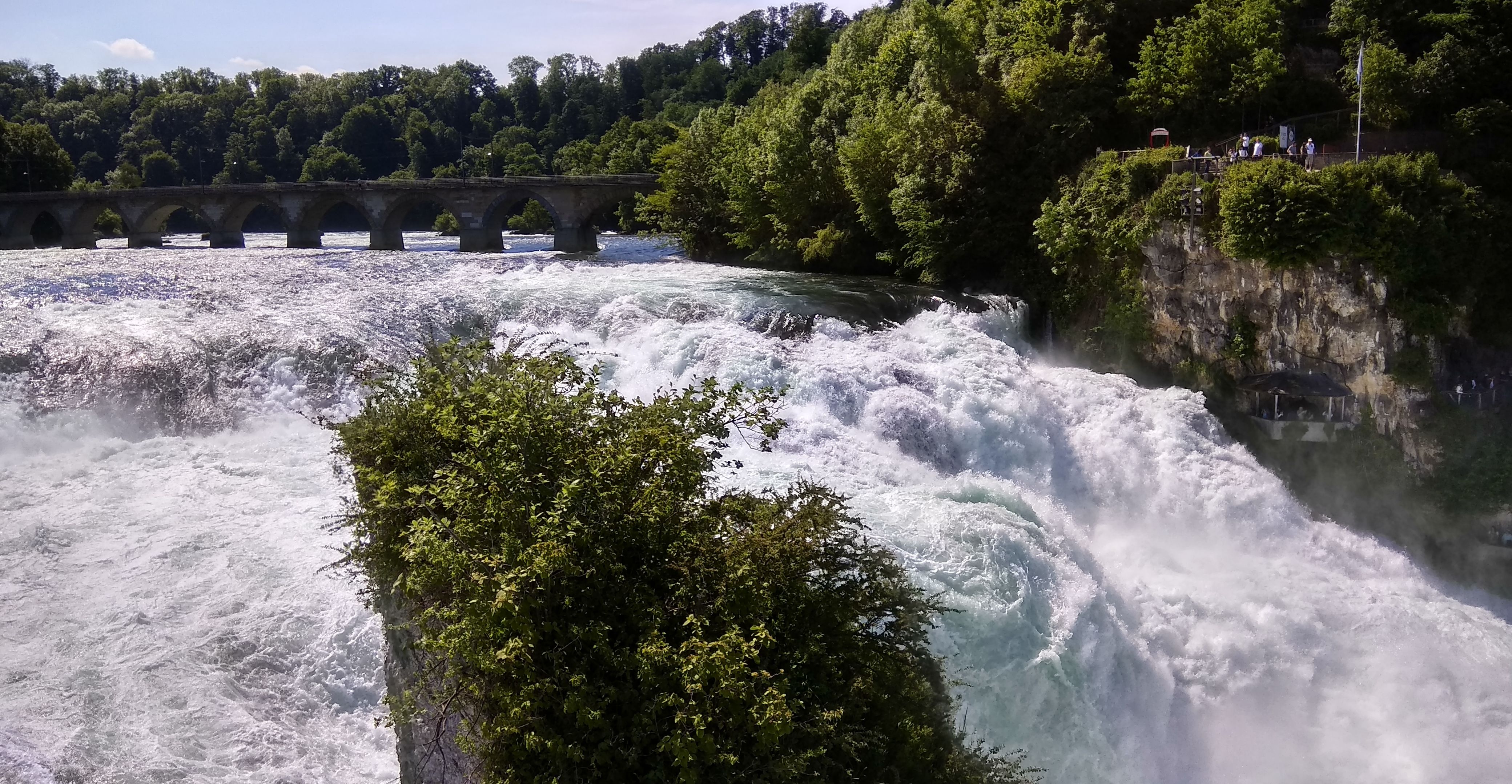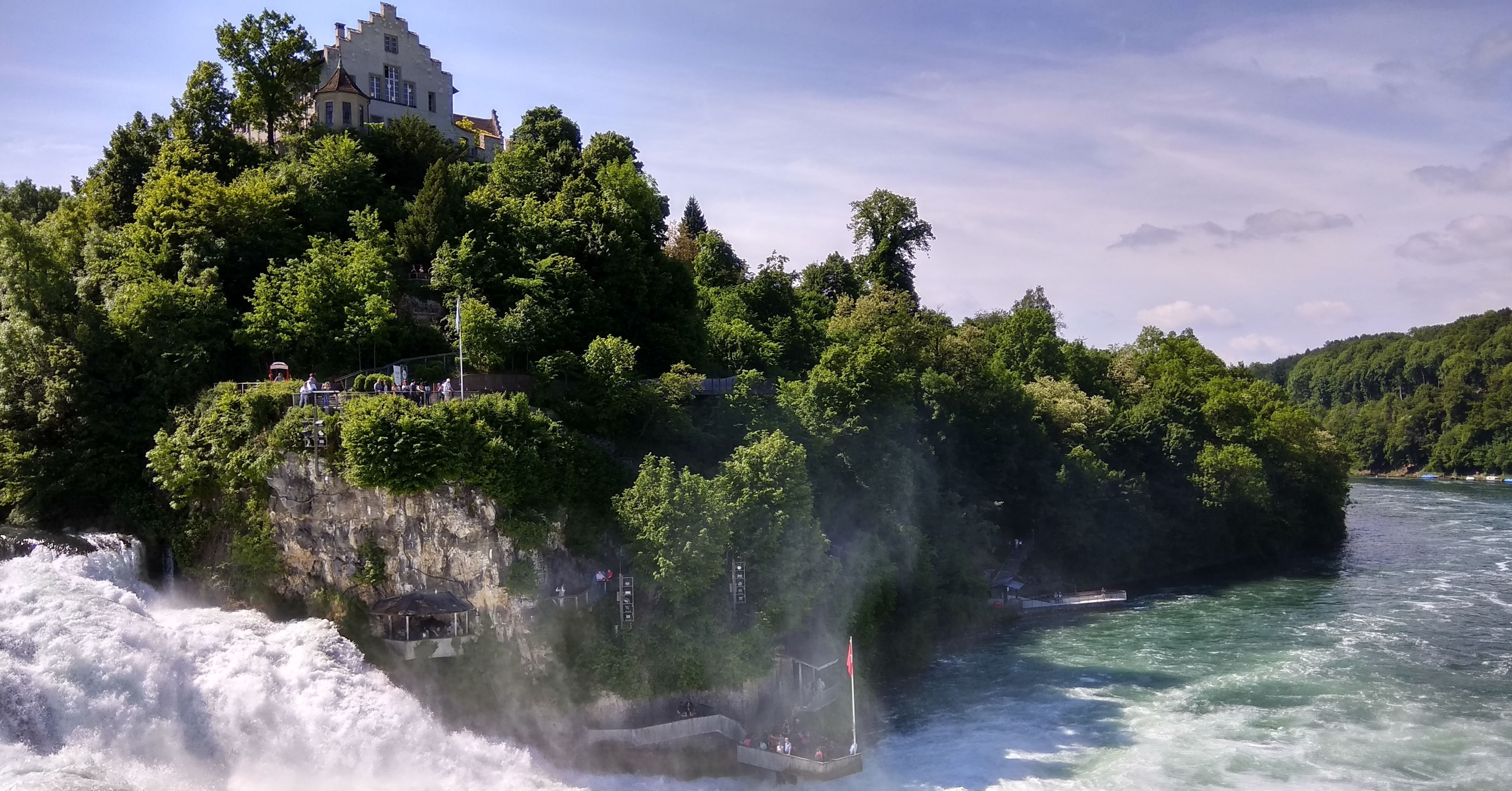 When we walked down to a viewpoint at the base of the falls we could literally feel the thundering water roar underneath our feet. This was such an exceptionally beautiful and exciting experience and I cannot recommend enough to plan a trip to these beautiful falls.
It was like nothing I have experienced before and being able to get close to that waterfall situated in the middle of the river wasn't something I would have ever thought to do in my life. After witnessing the exquisite falls, we took a delicious lunch at one of the restaurants and headed back to our next destination.