Vacations in San Andres – enjoy San Andres in holidays.
Vacations in San Andres – enjoy San Andres in holidays.
Vacations in San Andres, enjoy San Andres in holidays and live happy moments on the island of San Andres … enjoy the beaches of the sea of the seven colors in your holiday!! … project and prepare your next vacations in the beautiful and tropical island of San Andres, make tourism of vacations in San Andres the best Colombian tourist destination with doors open to everyone!
![Vacaciones-en-San-Andres-portada.jpg](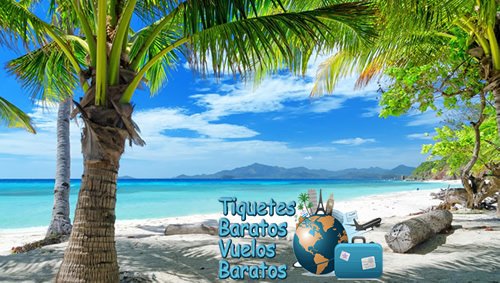 )
Holidays … holidays! … how good are the holidays and much better even if you spend them in a good place and in very good company … to achieve it, today I bring you an excellent tourist destination, maybe the best you can offer Colombian tourism … vacations in the beautiful island of San Andres in Colombia, where you will surely live the best vacations of your life on the Island of San Andres.
If you are willing, but not very sure how to enjoy your vacations in San Andres Islands to live that great adventure, I will tell you that its climate is tropical, the climate of San Andres oscillates between 26 and 29 degrees Celsius almost all year round and from time to time They present some transient rains of about 20 minutes that do not hinder tourism at all on the island, so this is not a cause for concern for the visitor … on the contrary, very emotional and pleasant to lower a little heat. The time of stay depends on your budget, the more days you are there, the more you will enjoy but I consider and so I did, that 5 days are enough to enjoy and enjoy San Andres !!
Vacations in San Andres – The tourist card
One of the things you must keep in mind to know how to vacation happily in San Andres Islands, is the entrance fee called the tourist card, which you can get with your flight provider or the tour package to San Andres, as well as without any problem when you arrive at the Gustavo Rojas Pinilla airport on the island.
The tourist card in San Andres has a value of $ 109,000 COP is a charge that is made to all tourists including Colombians who arrive in San Andres … children up to five years are exempt from payment. This collection is made, first with the intention of having control of the people who arrive at the island of San Andres, which gives a figure of one million tourists to San Andres annually and on the other hand to obtain resources for investment on the island. 75% of this charge is destined to finance social projects of the raizal community and the other 25% is destined in the investments for the tourist development of the island of San Andres.
What is actually the tourist card in San Andres Colombia? … You must know a traveler friend that for the entrance to the island and enjoy each and every one of its tourist attractions, at the airport they demand you to enter their beaches and other , the payment of the so-called tourist card and it is a medium-sized letter document in which you give your personal data, the date of arrival and departure mainly and they give you a cigarette butt or a copy of it to deliver it when you leave the airport. island.
These resources are very useful for the maintenance of beaches and other entertainment sites, and for the payment of employees who perform these chores equipped with cleaning materials, paint and the construction of pedestrian access roads such as the famous Spratt Way pedestrian path. pride of San André's tourism.
Vacations in San Andres – Activities on the island
Now you ask yourself: What is there to do in San Andres Islands? … Well, I will tell you that in this tourist destination what you will miss is time, really, because there are many places you will visit and each of them offers interesting things to do, such as Snorkeling, diving, literally flying over the island in a parachute-powered boat, island treks, day trips and yacht tours visiting each and every one of the sites the tour with rumba included and the famous "White Night in San Andres" that you can not miss for anything in the world … is so much !! … besides this, you must also go shopping in the different shopping centers and free shops of taxes so that you bring a good memory of your visit home.
For being a tourist beach destination, the activities in your well-deserved vacation on the island of San Andres will be focused on beach tourism primarily as you write above. As for the gastronomy, I will also tell you that the dishes that you are going to taste are basically of marine origin with fresh products taken from the sea and prepared with a lot of love by expert hands in the marine gastronomy.
Vacations in San Andres – Main sites of tourist interest
We come to the most interesting part of this entertaining topic … nobody can explain to you in one reading each and every one of the phenomenal places to spend a great holiday in San Andres, for that reason I have written for you a reading alluding to all and each of the sites of interest to vacation on the island of San Andres with their respective activities and tourism modalities in this section:
https://san-andres-islas.com/2019/01/30/san-andres-islands-colombia/
… everything about the Island you have the links with their respective image that will take you to the reading in mention … enjoy and happy holidays in San Andres islands!