Spratt Way San Andrés …go to know it
Spratt Way San Andrés …go to know it
Spratt Way San Andrés – Enjoy a walk in San Andres through the pedestrian zone that borders the famous Spratt Bight beach during the day or in the San Andres nights and enjoys the sun and the sea breeze while you go shopping in the mall North End.
Spratt Way San Andrés – Your best place for a walk
![Visita San Andres Islas -- Spratt Way en San Ändres.jpg](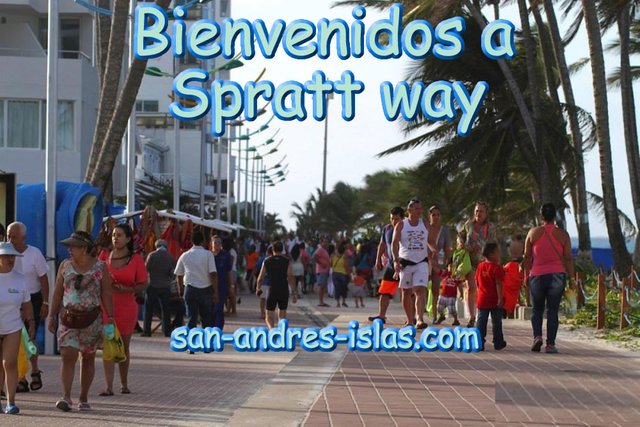 )
Greetings travelers!!, for today I have a topic of great interest for you to enjoy to the fullest and spend a fantastic vacation on the island of San Andres … this time we will focus our attention on the famous pedestrian walk Spratt Way on the island of San Andrés which is a path of 1,800 meters long that is parallel to the beach of Spratt Bight and begins at the airport of San Andrés and ends at the Hotel Dorado.
![cafe juan valdez en san andres.jpg](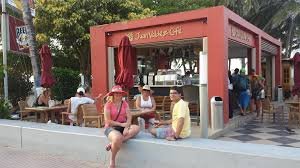 )
Spratt Way San Andrés — Cafe Juan Valdez
On the pedestrian path, Spratt Way has located the Juan Valdez cafe in San Andres, where besides tasting the best soft coffee in the world you will also taste fast foods as well as drinks of the best quality and you will have the opportunity to make use of free wifi if It is your wish … The best coffee in the world you also get it and enjoy it in San Andres Islands !!
In this pedestrian path, you can make your day and night walk because it is very well lit and from there you have a magnificent view of the island of Jhonny Cay. There are a lot of bars, restaurants and commercial sites along the way, as well as a large number of hotels overlooking the sea and while you are walking you can observe the sea and the beach in all its magnitude and extension.
Throughout the length and breadth of this pedestrian path of Spratt Way, you have at your disposal beautiful benches wrought in iron and painted in beautiful colors where you can take a break and share and meet people of different nationalities engaging in a good conversation and in this way Acquire new friends.
![f25f768c-76a8-4c65-8462-658dd677a79e.jpg](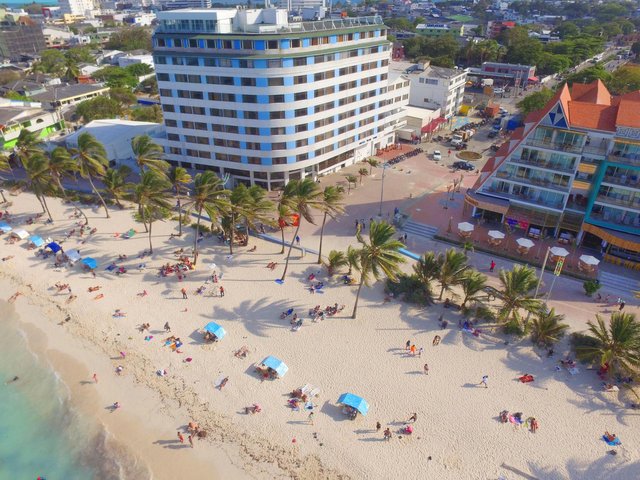 )
As you can see, there are lots of restaurants and sources of soda with outdoor service where you have the great opportunity to delight your palate and at the same time take a drink while contemplating the seascape. You can also go shopping, because very close to the pedestrian path Spratt Way has at your disposal the North End shopping center where there are many good stores of all kinds where you can buy everything from sweets and perfumes to household appliances and in this way you will have a good memory of your visit to the island.
There remains the concern that you check yourself and enjoy a beautiful moonlight in San Andres with your friends and your family. Now I invite you to enjoy these articles dedicated to the island of San Andres as well as other tourist destinations in the portal that offers you cheap hotels and cheap flight tickets
![portobelo-convention-center-header.jpg](

)
In passing, I invite you to read and value another interesting article that tells you about the beautiful and tropical Big Pond lagoon in San Andres Island… until next!