Sound Bay San Andres
Sound Bay San Andres
Sound Bay San Andres – Visit Bahia Sonora on holidays… make the best tourism in Bahia Sonora, a great place to enjoy the sea and its natural landscapes … pack your bags and book your flight and cheap hotel to Bahia Sonora in San Andres.
![Visita San Andres Islas -- Bahia Sonora en San Andres Islas.jpg](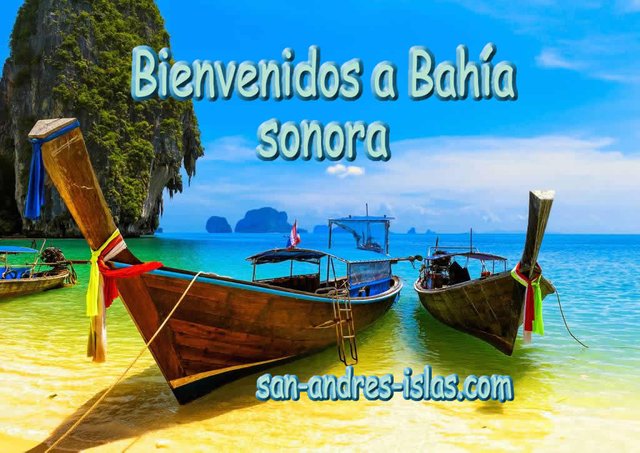 )
Again with the traveling friends… this time with another theme of a great site, like all the others that make up that core of the select tourism on the island of San Andres. In this occasion, we will know some details to argue the tourist in the sound bay of San Andres Islands so that your holidays in this touristic site of the island of San Andres are an event in this paradisiacal place that is part of the Caribbean tourism in San Andres.
Sound Bay San Andres – Welcome to Sound Bay in San Andres!
The sound bay in San Andres is so named due to the continuous beat of the waves on the soft white sands of the beach, together with the sea breeze that comes and caresses the slender palms producing a subtle murmur that softens the senses of its visitors giving them a sensation of placidity and wellbeing while contemplating the beautiful tropical landscapes that this beautiful place lavishes with its crystalline green olive and sky blue that allow seeing lots of playful little fish that explode in a thousand colors very close to the beach adorned with coconut trees .. These characteristics are very similar to the also calm and peaceful Beaches of San Luis on the island of San Andres.
![6e321a995c5a72d44370d0f0648c9a9b.jpg](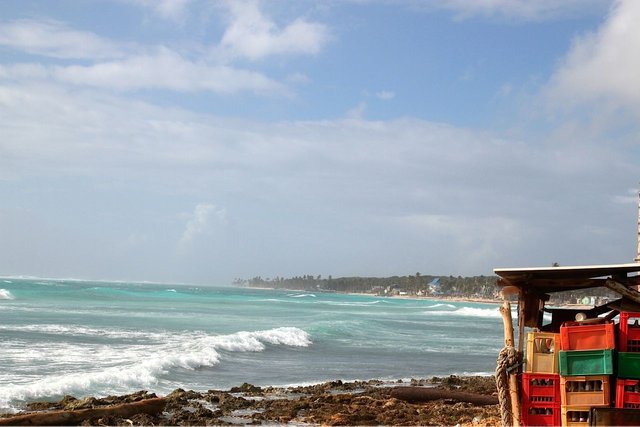 )
Now we will see another very attractive aspect of your visit to the sound bay in the beautiful island of San Andres and is that of the gastronomy and culinary of the region, which is in its great majority of marine indole, because they offer tourists fresh products that they have finished drinking from the sea and they are prepared by very expert staff in the art of seafood culinary of San Andres, thus providing succulent and appetizing dishes for the delight of the palate that delights them enchanted …
To my mind comes a delicious fried or sancocho fish, a shrimp or shrimp ceviche, an exquisite crab soup, lobster to your liking and many other seafood dishes that you should check with your own senses and in this way corroborate these lines by visiting business of this type as El Paraiso, Francesca, Celia and many others that await you to delight your palate and to complete a good "Coco Loco" traditional drink of San Andres so that you continue to be very animated in your visit to San Andres.
Well my tourist friend, after having given free rein to the taste of your palate, it's time to relax and take a break … for that there are beautiful white sand beaches for you to throw on them and get a tan that gives you the spectacular sun of San Andres and then immediately go to the sea and get a refreshing bath in the company of the inhabitants of the sea and go to the bottom of the ocean to contemplate the fantastic underwater landscape and with your underwater camera record all those happy and unforgettable moments to take them to house and remember them always … they will be lasting memories of your trip of tourism to sound bay in San Andres to share with your family and friends.