Rocky Cay San Andres visit Cayo rocoso
Rocky Cay San Andres visit Cayo rocoso
Rocky Cay San Andres visit Cayo rocoso, know how to meet Rocky Cay in San Andres Islands in front of Cocoplum Beach … another fascinating place that is part of the most interesting tourist sites in San Andres … visit it!
![Visita San Andres Islas -- Rocky Cay.jpg](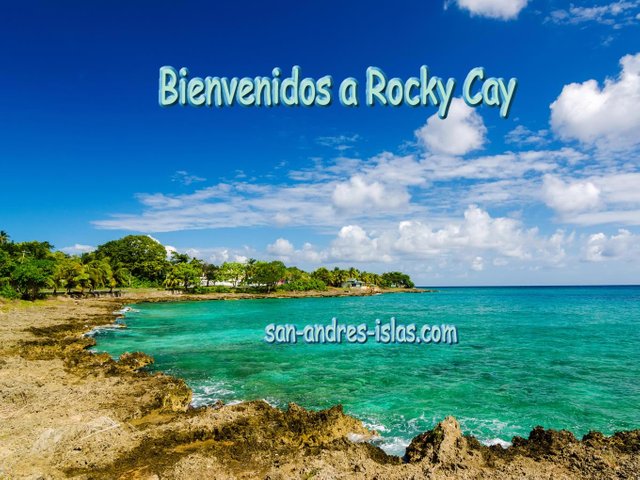 )
Rocky Cay San Andres visit Cayo rocoso on vacations
Fantastic !! … we have already made a lot of progress in our narrations in what corresponds to the tourist activity on the island of San Andres. I am happy to tell you continuously and therefore I give everything to do it in the best way … well, now it is the turn of a very small site but this does not stop being important in terms of tourism. It's about the rocky cay or cayo rocoso.
This tourist jewel is located not far from the white sand beaches in San Andres, more exactly in front of Cocoplum, site of which I narrated a bit. Its waters are crystal clear and very shallow and calm. which makes them very suitable for adults and children who have not yet learned to swim and thus can enjoy a refreshing swim and observe a large number of minnows that live there, without this represents any danger, because their level is 40 or 50 centimeters wide.
This site derives its name from rocky cay or cayo rocoso due to its consistency formed in 80% pure rock that has undergone transformation for thousands of years and where we rarely see some beautiful palms that form a kind of oasis providing shade accompanied by the caressing marine breeze which makes this place a very worthy place to visit and enjoy. This rocky cay has scarce 500 meters in length to delight large and small tourists from different countries.
In your visit to Rocky Cay in San Andres Islands you will notice a few meters away the presence of the remains that has left the passage of time of what was a cargo ship for the transport of merchandise that unfortunately ran aground in that place and was not possible to free it and now the Nicodemus as it was its name, is split into two parts and now only serves as a distraction for tourists and as a place to overnight the inhabitants of the sea.
![rocky3.jpg](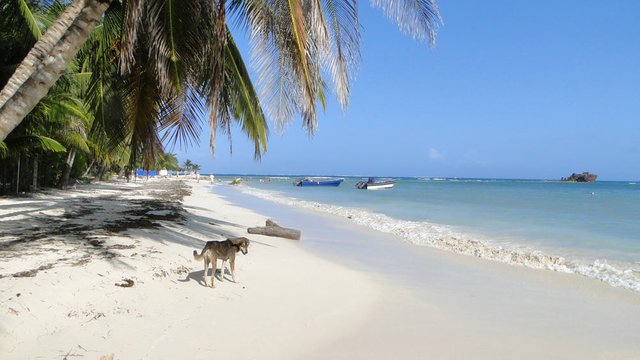 )
These are the details that are most important of your visit to this site that makes up one of the tourist places to visit in San Andres islands … and the rest you can see for yourself and in this way appreciate the rocky fell in San Andres islands … but before ending this reading I want to reiterate the invitation to please read my articles on how to enjoy your visit to San Andres islands and also other tourist places of interest in Colombia and the world in my portal that offers you the way to make flights with cheap tickets and cheap hotels to any destination … and on the way to recommend a good hike in the Spratt Way of San Andres here!!
https://san-andres-islas.com/2019/02/04/spratt-way-san-andres-go-to-know-it/
… until then! "