On Detours with Kathi #024: Camp Life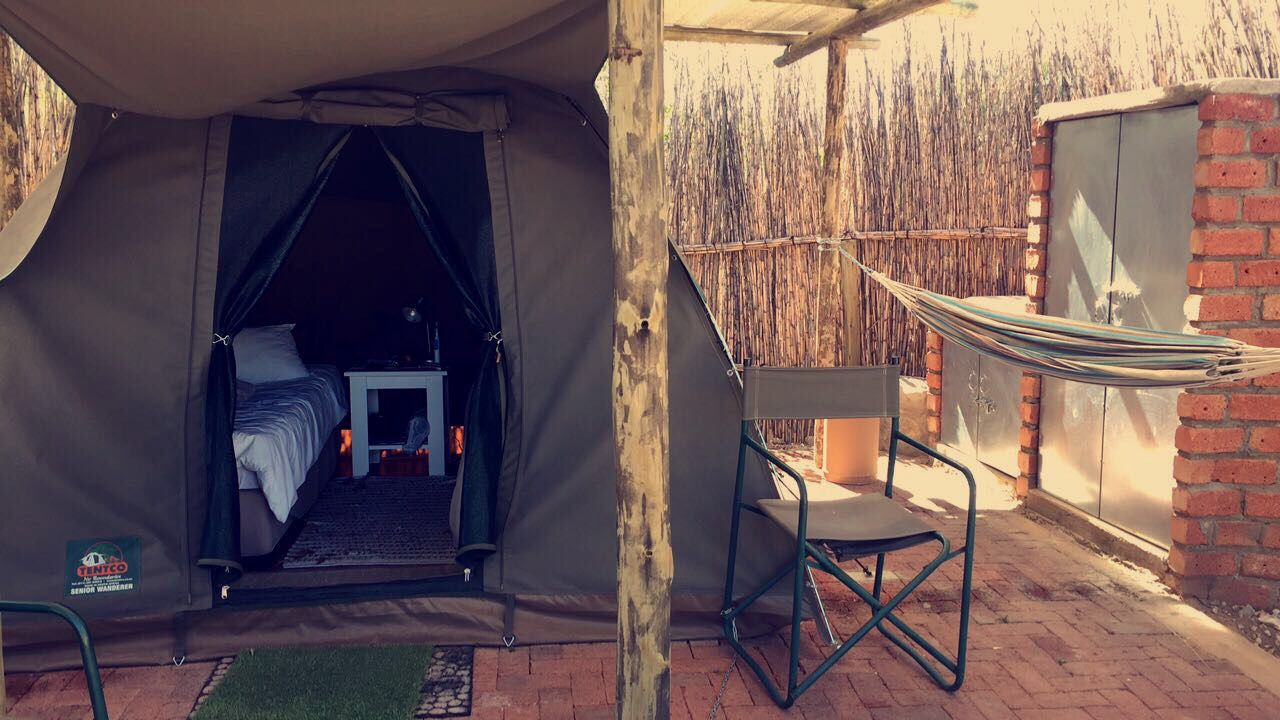 Camp Life
Please have a look at our lovely tent ! We got actual beds in there in which we slept perfectly fine last night. The closets on the right are for clothes and we also got a fridge and stuff in there. Pretty high class camping ! The weather is amazing today, we got 35 degrees and a clear blue sky.
Getting up early is always a good thing so we started hanging out at the pool right after breakfast and burne din the sun. The little pool is nice to cool down in between and everyone left for activities which is why we had the pool to our own basically.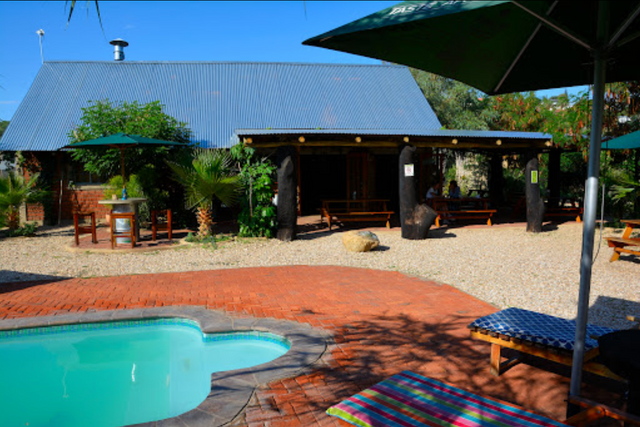 After probably four hours I got enough and couldn't stand the heat any longer so I decided to get ready since we wanted to head out of the camp soon anyways. Before leaving the pool I spotted two guys sitting in the pool area having one beer after another which is pretty normal for Namibia. Beer is their water I guess and they already start pretty early too.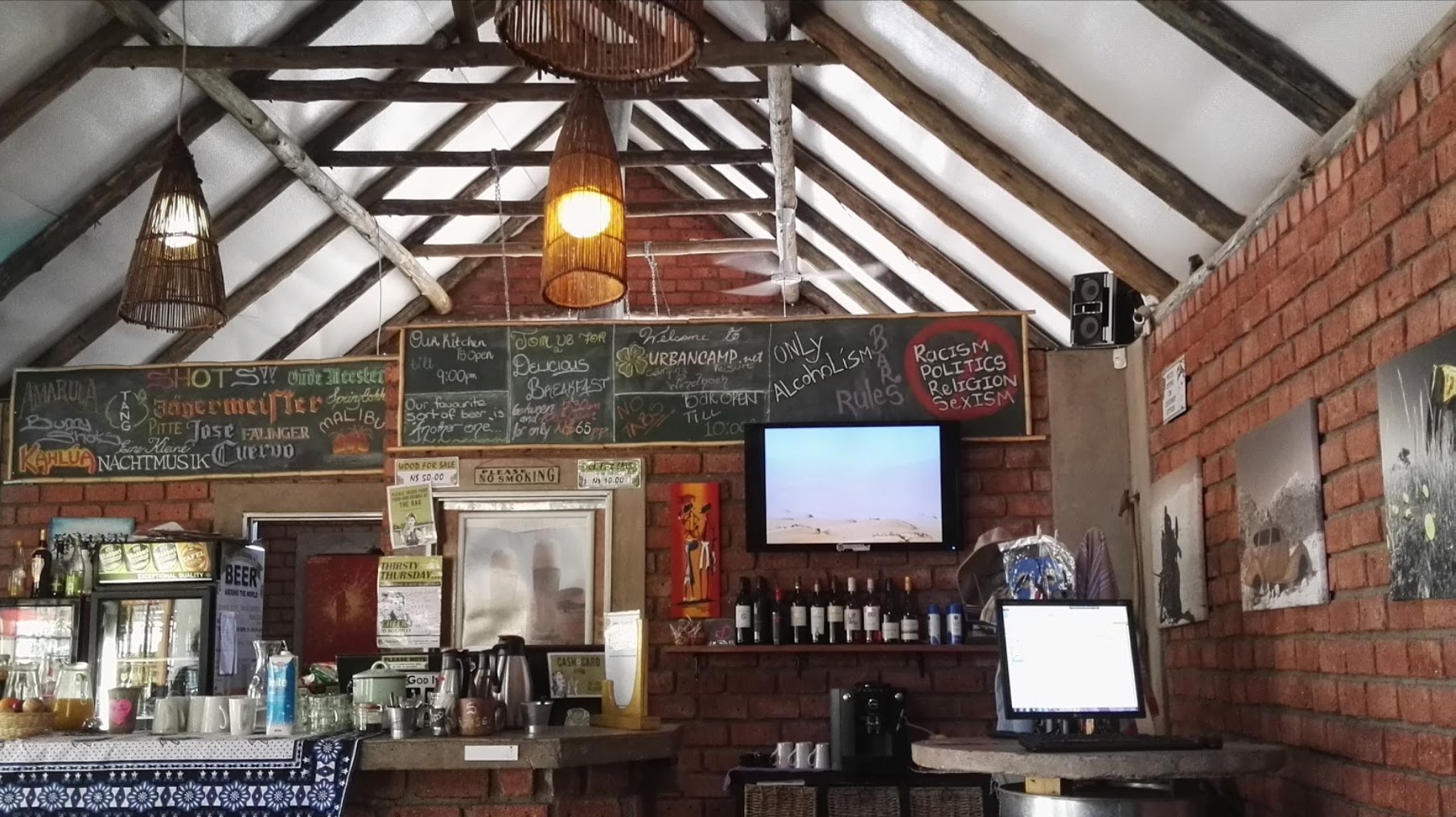 When I returned to the pool and got some water I decided to head over to them and have a chat. Turn out 'Johann' and 'Derrick' are namibian and not dutch as I first thought. Africaans has some pretty similar words and sounds a lot alike to dutch. Oh well. Both pretty nice guys in their thirties. Derrick had to leave shortly after, but I stayed with Johann and we had lunch later. We talked about all kinds of stuff and he eventually invited us over for 'Braai' an african barbecue in the afternoon at his house. After getting devorced from his wife he moved in with his best friend 'Alan' who also got devorced in the beginning of the year. Alan is half namibian and half italian and also in his thirties.
Before heading over there we hung out at hte camp for a little longer with some of Johann's friends who all came with us in the end. The Braai pretty much turned into a pool party, but we still had a lot of fun.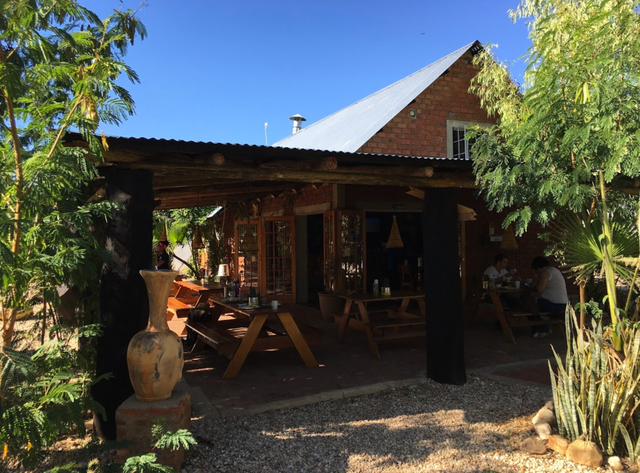 Around 1 am I think Alan took us back to the camp and we slept like babies in our wonderful tent. The guys are great and really fun to hang out with. That's one of my favorite things about traveling. You meet so many new people. In the beginning your totally strangers, but at the end of the day you already know tons of things about each other and get along so well.
Alan doesn't have to work tomorrow so he will pick us up at the camp around 11 am and do a private sightseeing tour for us. Waaaay cool ! We actually get out of the camp which is pretty cool because otherwise we would probably just hang out here at the pool. Now we get to see tons of things around Windhoek.
Way excited for tomorrow and looking forward to tell you everything !
Hope you all enjoyed your weekend.
Love,
Kathi