I thought I would share a few pictures of a short day-trip I took to the Wichita Wildlife Refuge just north of Lawton in southwest Oklahoma.
The Wichita Mountains are an ancient mountain range located in southwest Oklahoma, and home to the Wichita Mountain Wildlife Refuge. It is a very beautiful area, and a popular destination for outdoor enthusiasts interested in hiking, rock climbing, camping and fishing. The area reminds me a lot of the foothills of the Rocky Mountains in New Mexico.
One of the main attractions in the refuge is a 2,464 foot tall mountain called Mt. Scott. I know most people would not consider 2,464 foot pile of rock to be a mountain, but geologically speaking, this one is. There is a road that winds around the mountain for about three miles that ends at the summit allowing for visitors to drive, bike, or hike to the top for a beautiful view of the surrounding area.
Gnarled cedar trees, wild flowers and prairie grasses grow from between the rocks and boulders.
The mountain is littered from top to bottom by granite boulders ranging in size from a couple of feet in diameter up to those the size of a bus.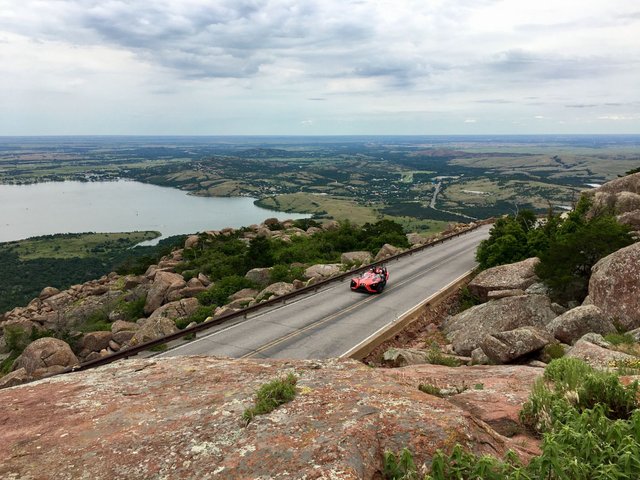 The view is beautiful in all directions.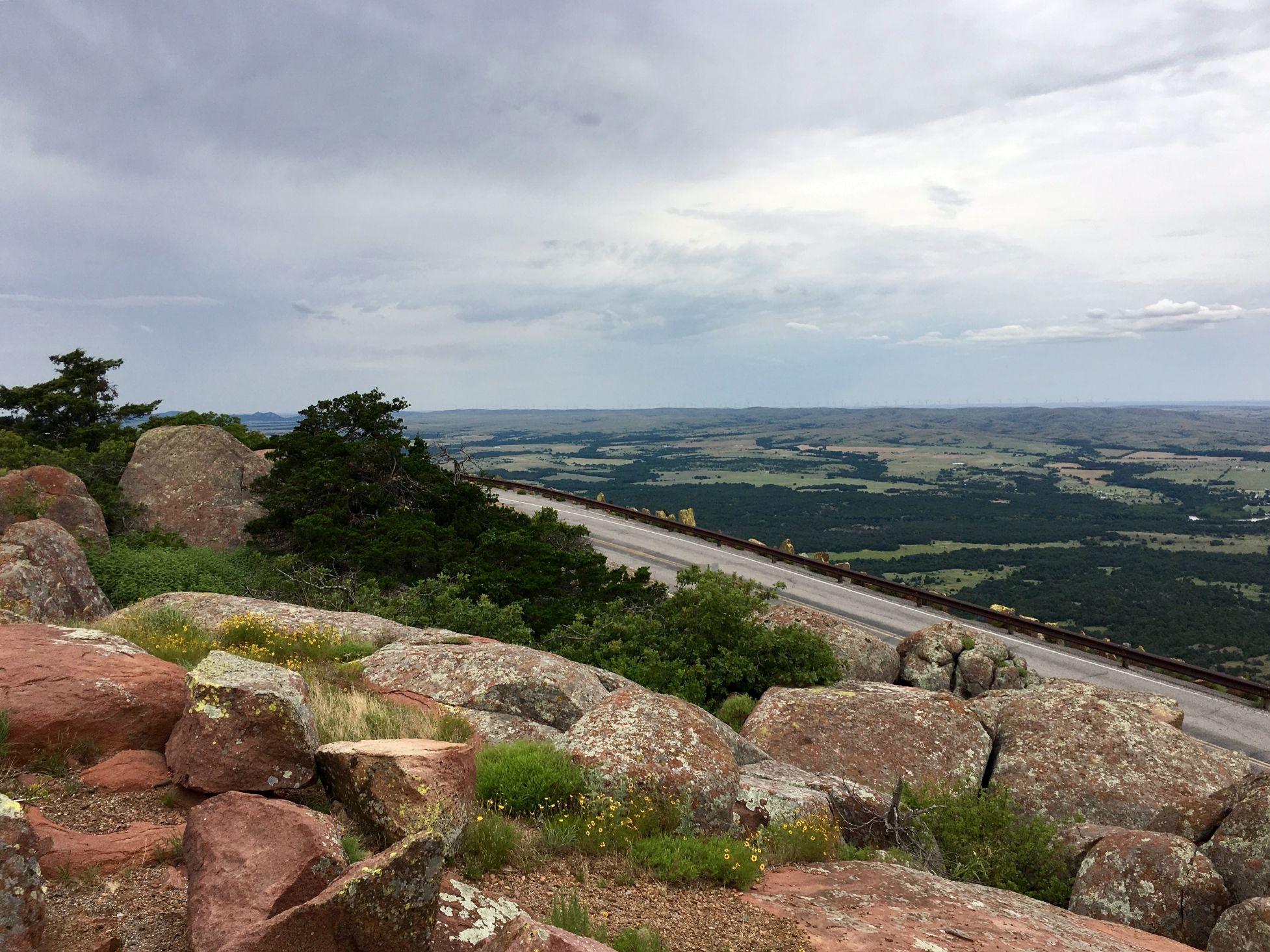 Lake Lawtonka can be seen about a mile away in the distance.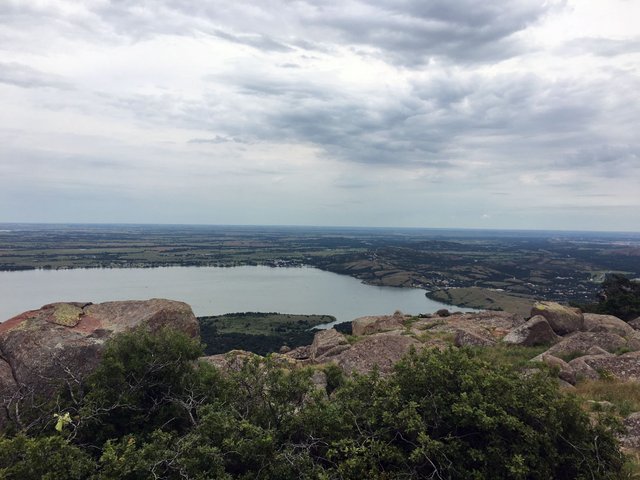 Even though it is usually 90 to 100 degrees here this time of year, today it was in the mid 70s, and atop Mt. Scott, the temperature is generally a few degrees cooler.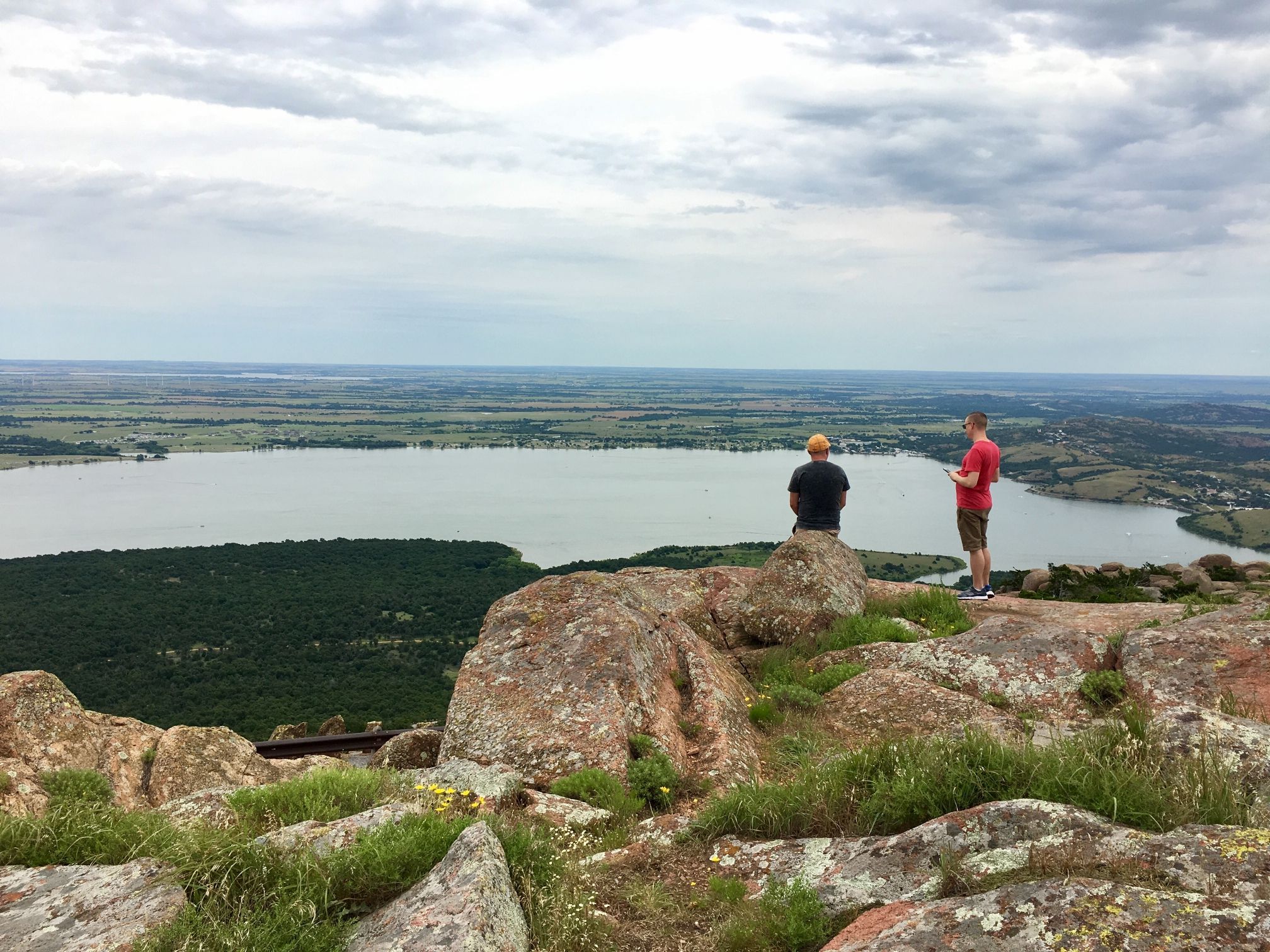 Another interesting feature not too far from Mt. Scott is an area called the Parallel Forest. This is a grove of cedar trees planted by the federal government a little over 100 years ago to counter deforestation caused by over grazing.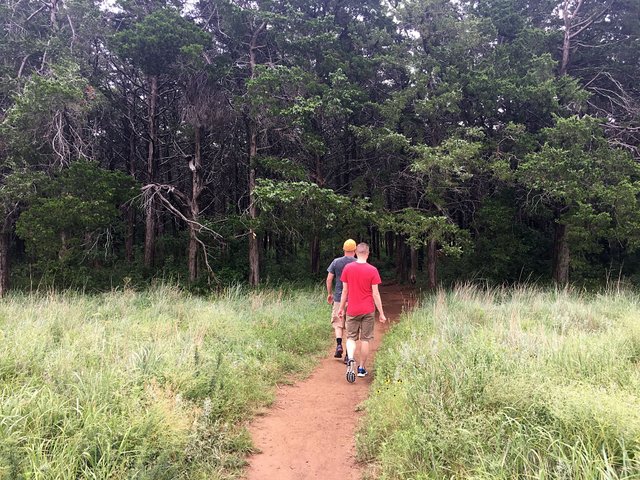 The forest can feel a little creepy once you get inside. It is very quiet, and sometimes you hear some strange sounds.
The cedars were all planted six feet apart in all directions, so no matter where you look, the trees line up in perfect rows, however, undergrowth is slowly obscuring the view of the long rows.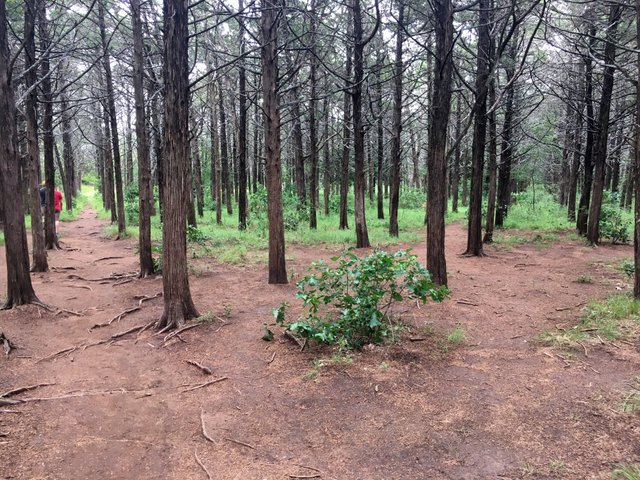 I have been told there is a monument of some sort in the center of the Parallel Forest, but we weren't able to find it this trip. I'll have to go back again and look for it.
So, if any of you who read this are ever in the Lawton area, I highly recommend visiting the refuge if you like outdoor activities.
Here are a few links for more information:
US Fish and Wildlife Service
Parallel Forest on Google Maps
Wichita Mountains Wildlife Refuge on Wikipedia
All photos were taken with the iPhone 6S, and color corrected in PhotoScape X Pro.