Journey to abuja
Today I left owo, Ondo state for the federal capital territory Abuja. It was high time I left because it was getting boring already and I had gotten tired of staying bored and had begun losing inspiration to write. So I took the bold step of not staying there for the holidays and returning back to my home over here.
In this post I'll be telling everyone about all that happened in my adventurous journey and how unpleasant yet fun an experience it was especially the issue with the Nigerian police part.
Leaving home
We actually agreed to leave home as early as 5am but as it would occur, my sisters woke up late, I woke up late, mom and dad also woke up late and we started taking our baths at past 7.
My neighbors Told, bisola and their mom came over to bid us farewell and safe trip, my dads younger sister was also with us and I was surprised because her eyes were filled with tears as we all stepped into the Peugeot space bus which my dad was going to drive because our driver was here in Abuja already.
I had very few plans for the road, the most important of which was taking few pictures for my agora account.
Agora is a social media platform that sells your photos online especially when they are detailed and high quality, it's a good one for photographers and I'm sure those that are there are enjoying the app services.
I was going to take pictures of local areas and markets for my gallery which worked out well to an extent because I had few nice shots like this.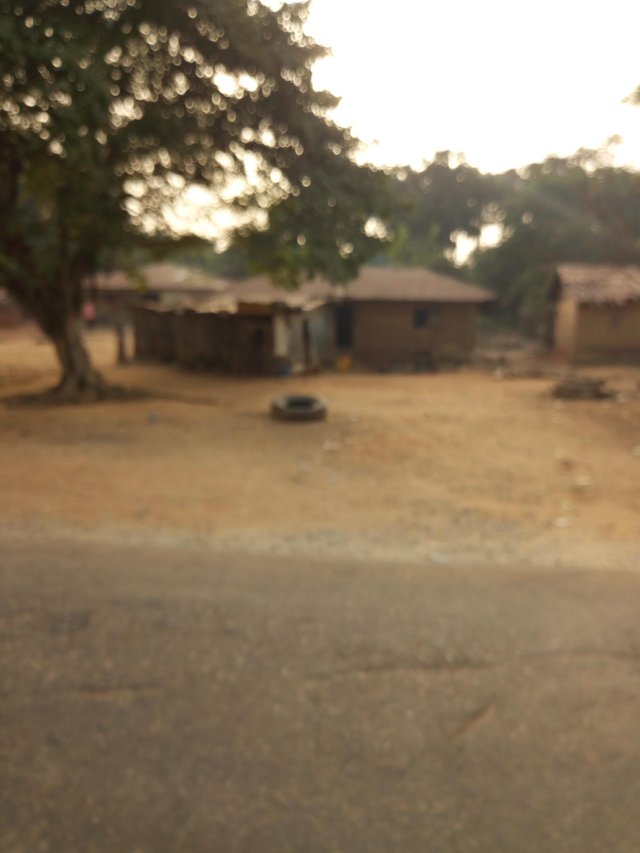 We left the house at about 8am and the journey was going smooth till we got to this police check point.
Nigerian police trouble
Park he ordered and we drove to the side of the road and stopped. Dad opened the door and they exchanged greetings, next he asked for the vehicle particulars, I didn't mention earlier that the vehicle was a company registered and didn't have particulars but a log book which he knew nothing about.
He became agitated all of a sudden and said he was going to remove the security number on the vehicle because to him the number plates where stolen because the company it was registered to had a huge reputation and we weren't ready to give him bribe.
He asked for my dads driver licence and he was given then he asked his colleague to take a picture of him that he was going to take the plate number out, then I threatened that if he was going to remove the number plates I would also take a picture of him doing that.
I was surprised at the reaction, he demanded my phone like it was his and even before I refused giving it to him he had grabbed me by my belt and his freaking fingers were touching my dick, I thought for a moment if he was gay but he kept shouting that I had taken his picture already, please is it wrong to take the picture of a law enforcer when he's carrying out his job?
Except if what he was doing was wrong which I knew and he also knew.
My mom pleaded his colleague to check my phone and he discovered there was no picture of the big black idiot holding me on my phone, he asked him to let me go since his picture wasnt on my phone.
After sometime of pleasing with him, mom handed out a five hundred naira note to him and he became as silent as a dove, returned the drivers license and let us go.
At that moment I promised to become an armed force officer, more like a secret agent to simply eliminate people like this.
Pictures for Agora
Like I mentioned earlier I had planned on taking pictures for my agora gallery, which was really important to me because I just joined the network and I am looking to growing in it.
So here's two out of few I took.
Took this one in a village called Oda-Akoko in Ondo state.


This was taken beside the confluence of rivers Niger and benue, it's an abandoned dredging site.

We drove across isua-akoko, ikare, ibilo, lokoja and many smaller townships and and conurbations.
The rest of the journey was filled with sleeps I call it, because I slept and woke up. Wow I almost forgot the part of buying yam and plantain at ibilo, the township is known for its been located beside the road and their major form of business is frying yam and plantain for travellers to eat from.
So I got to Abuja the federal capital territory of Nigeria where I reside with my family safe and sound.
Lessons from the trip
Life is much more interesting outside where you are and more fun when you travel.
Family is the most important thing in your existence.
Nigerian police force has a lot of bad officers spoiling their image out there that threaten lives and property to avoid been reported.
Thank you for reading through, I hope you enjoyed my experience and also learnt a few lessons.
Here's the picture I took during the trip.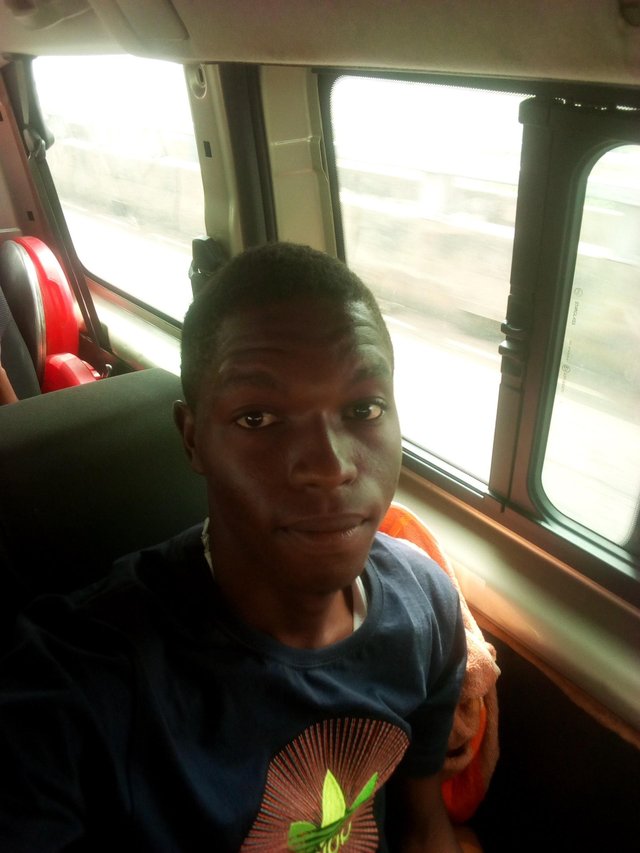 Kindly:
Upvote, comment and reteem.. Thanks