The country's view is characterized by the presence of this tree growing all in Cambodia.
Along the landscapes through out Cambodia you will come to see The Palm Tree (Tnot) overshadowing rice fields exceeding the distance borders.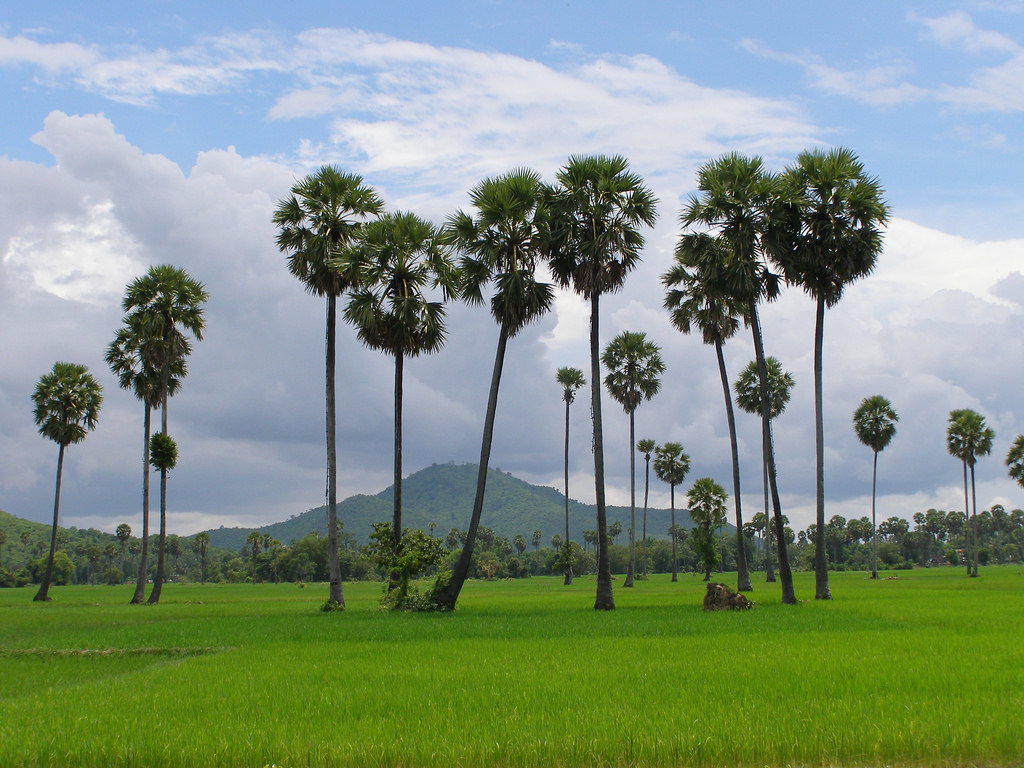 An abundance of Palm grows in Cambodia as well as many southeast Asian countries such as parts of China, Pakistan, Nepal, Sri Lanka along with our neighboring countries Lao, Thailand and Vietnam.
Living over One Hundred years and it may take twenty years or so for its first harvest but when the Palm called (Tnot) harvests in Cambodia. It provides a great source of shelter, food and even clothing as well as income and plenty of other resources.
Being a multi-purpose tree for Cambodia. Just about every part of the tree is used for something. Each part of the Palm tree has its purpose. Bark / Timber for construction: houses, boats - dug out canoes, Utensils : chopsticks, spoons, forks, bowls, cups and plates.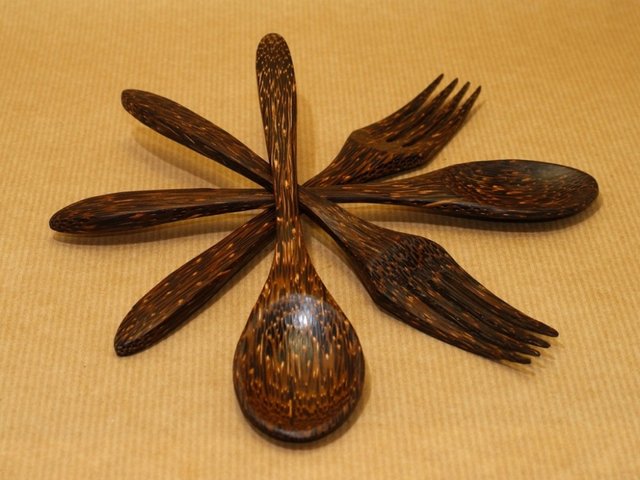 Leaves has many purposes such as making roofs and walls, mats, baskets, fans and hats. Branches for fencing. Juice and Fruit are harvested for consumption.
Female (Tnot) Palm produces much more produce than male plants. Palm sap is obtained by flower squeezing. This operation is not harmful to the growth or the reproduction of palm tree. Around December to May harvesting season comes in. Providing (Tnot) Palm Farmers plenty of palm sap of approximately 5-10L per tree and per day.



Palm sap is transformed into a variety of palm sugars. Khmer fermentation naturally to produce Teuk Tnot Chou a Moonshine type liquor called ( Palm wine). Products as such are popular inbound of the countryside but rarely seen around local markets but an abundance lines along the tourists districts. It has became a Travelers ravel. The natural taste leaves you wanting more.
Aside from being a real taste of Cambodia. It is as well a national icon for the country.
follow me to gain more of an insight on Cambodia