Skiing through the clouds in the mountains of France
Truly an amazing experience and I will tell you about my 8 day trip to Les arcs.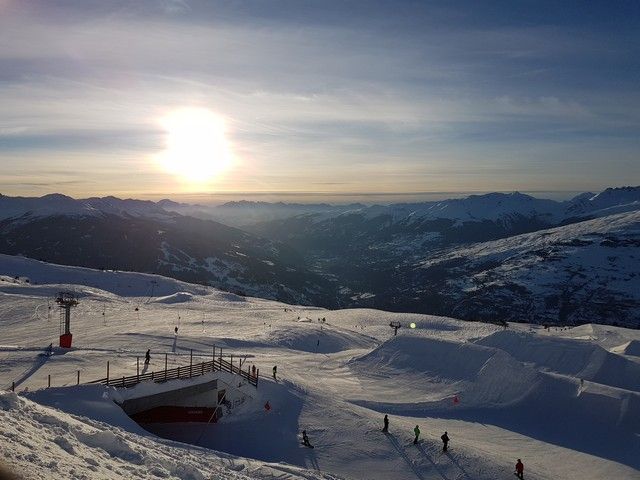 All pictures were taken by me.
The start
We started our journey Friday the 9th late in the evening because we had a long drive ahead of us.
By car we drove 11 hours from Antwerp in Belgium to Les Arcs in the French mountains. We left around 10pm to avoid traffic and arrive early on our destination. The main reason so we can start skiing from the first day, the majority starts on Sunday so the slopes will be empty for us.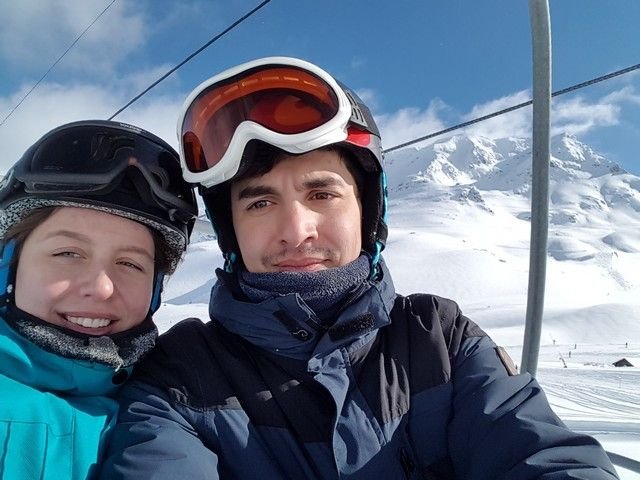 And so it was we checked in in our apartment around 8am after unloading everything from the car we went to the ski-shop to rent my skis and my girlfriends snowboard. After we bought our ski-passes we ate something as we bought a ski-pass for 6.5 days these are really expensive so we started in the afternoon. But it is worth it!!!

our days in Les arcs
The days on our vacation where for a big portion the same we always get up at 8am to be on the slopes around 9:30am. From there we ski, ski and keep skiing through the spectacular hills.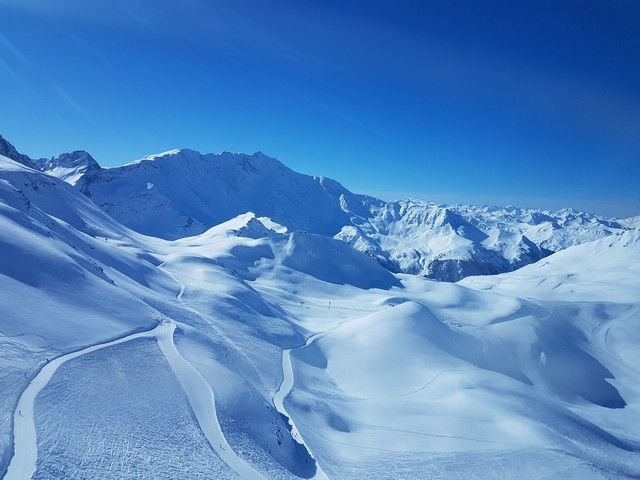 At noon we look for a restaurant in the midst of the slopes to get some lunch.
This is a bit necessary as my girlfriend gets really cold so we eat to warm and power up.
after a nice lunch we get back at it and ski until the ski-lifts close.
That's around 5 pm and we take the last lift up, we mostly ski around 6/7 hours a day.
As you can imagine this is really exhausting and I stopped exercising a few years back because of my knee so it was hard and I needed reflex spray for my muscles everyday hahaha as for my girlfriend, she is in far better shape than me and didn't had any trouble except a bit from the cold.
That's it for most of the day because after a whole day skiing I'm to tired to do anything.
We mostly went to the store to buy groceries or go to a restaurant for diner.
It was an expensive vacation but it was worth it, I made memories for life and it was amazing.
We even went to the top of the ski area at 3225 meters and from their you could see the mont blanc.
that's the highest mountain of the alps (4808 meters high).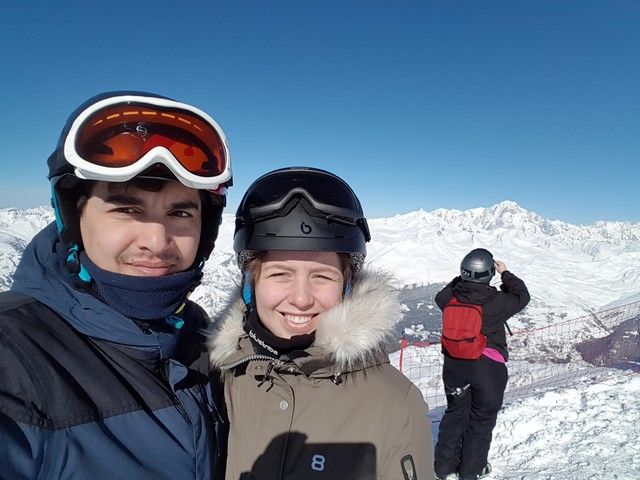 Thanks for reading!!
Here are some more of my pictures