Taking the bus, the train and a ferry from Paderborn to Tokyo?!
Taking the train to Berlin and the bus to Warsaw. From there, one can take another bus to Minsk, before a long trip to Moscow by train. Russia is a huge country and it takes several days to cross it with public transportation. Passing the Lake Baikal, one comes through Mongolia and arrives at Peking (China). Within China, the next destination would be Shanghai and then a ferry would finally bring the traveler to Japan. The way back, one could take a flight from Tokyo to Germany.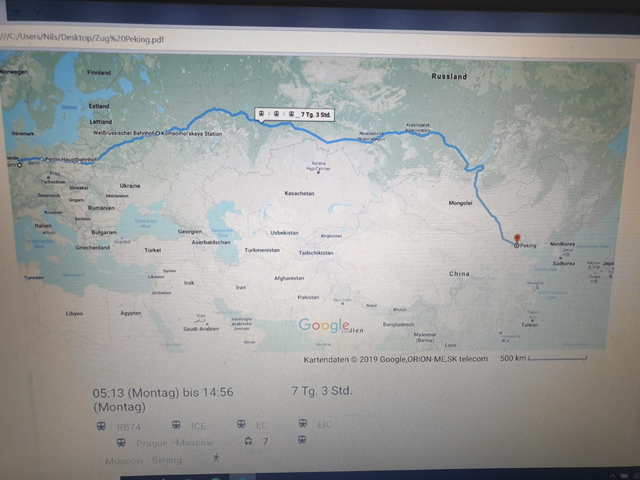 This is how a journey to Japan in September could look like. Japan is on our bucket list for a long time and this year, me and my girlfriend, finally want to visit it. We just read an article about travelling to Japan by train and we kind of fell in love with this idea. I also know some people in Warsaw, Minsk and Moscow so that we could have a free place to stay there. We start the September with a visit to Berlin because of the Lollapalooza Festival. This would be a great opportunity to just start this journey after the festival. We would plan with the whole month for this trip.
I would post about our travels and I am also thinking about doing a video blog as well. Maybe someone here has some ideas or some general input?
Kind regards and a happy new year,
Nils