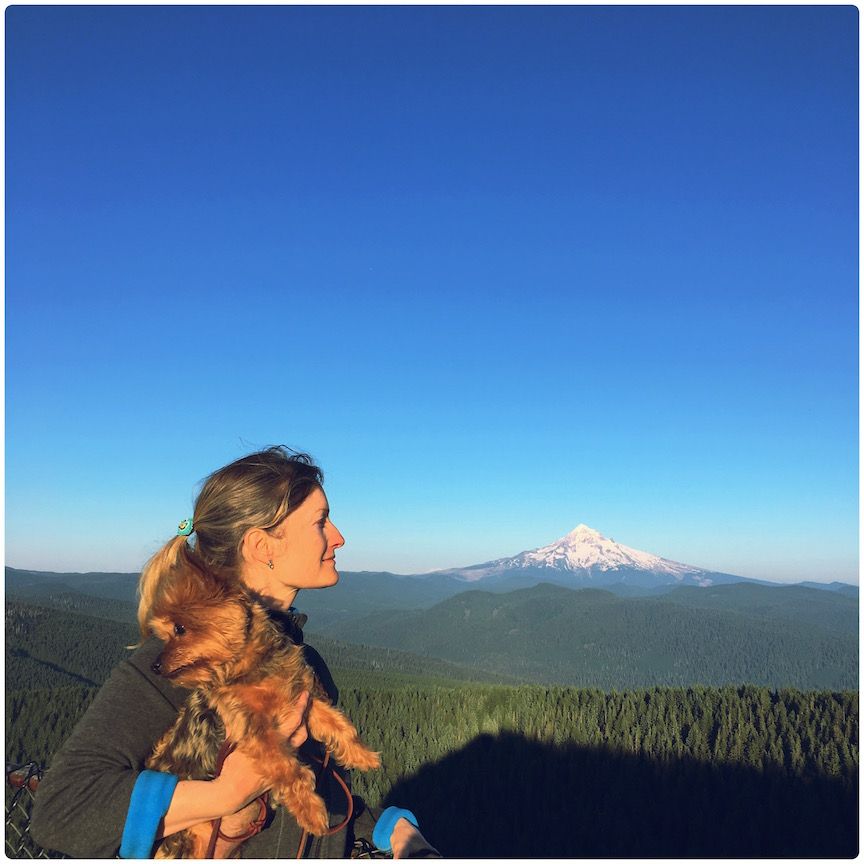 Happy 4th of July!
What I'm celebrating today is the incredible land of this country. The natural world here in the U.S. is extraordinary and when I came to the west from my home in Connecticut as a freshman in high school for the first time in 1981, it was the land that I fell in love with kept calling me back.
Now more than 30 years later, I'm still deeply in love with the land particularly of the western United States and am regularly moved by it's beauty. In this post I want to show you a place that Rob took me to yesterday that offers one of the best views I've ever seen of the mountains surrounding Portland, Oregon.
We live here amongst some majestic giants and when you fly into Portland via airplane, you can look down on these glacier capped peaks and the plane is circling for landing.
In order of what you see in the 20 second video clip below: Mt. St. Helens is 8,366' high now and was 9,600' pre-eruption in 1980, Mt. Rainer is 14,410, Mt. Adams is 12,280' high,
Mt. Hood is 11,250' high, and Mt. Jefferson is 10,495' high. If you look at the upper right corner during the very last moment of the video, you can see the moon.
View from Larch Mt, Oregon from Ruth Greenberg on Vimeo.
From this view, no evidence of civilization obstructs the continuos carpet of trees between each mountain, it truly captures your breath in person!
Larch Mountain is a viewpoint that can be more or less driven up to. One has to walk up a steep quarter of a mile to the rock peak, but it's not a hike which makes it highly accessible which means that finding a moment alone up there is rare. I longed for a moment of silence and to be able to look around without obstructing heads and at the very end of our hour there we got it to ourselves for about 15 minutes!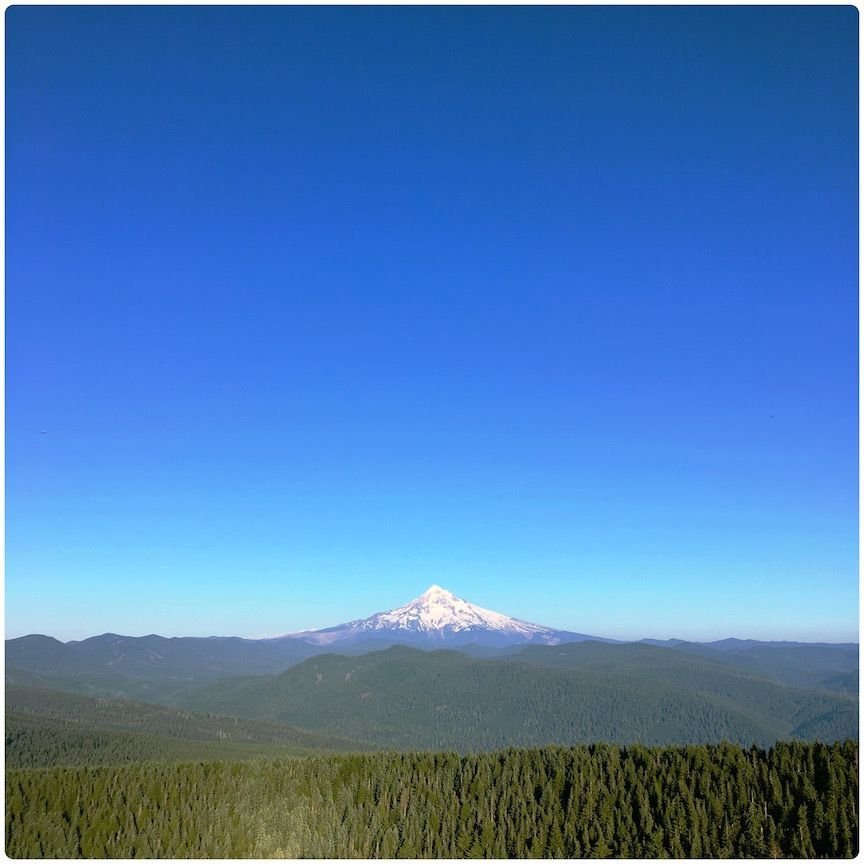 I have a special affection for Mt. Hood since it's so close to Portland and I've spent so much time exploring there.
Rob's favorite flower is the native wild Indian Paintbrush: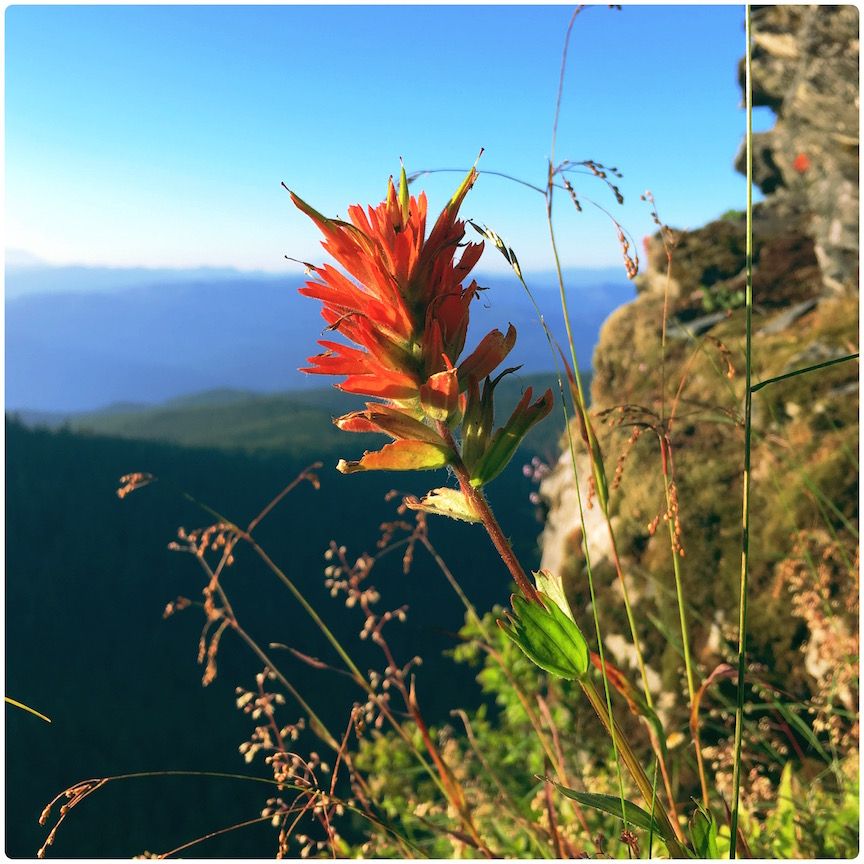 On the way back, we stopped in Corbett to see one of our favorite views of Crown Point - the outcropping of rock over the Columbia River Gorge. The land on the opposite side of the river is Washington state.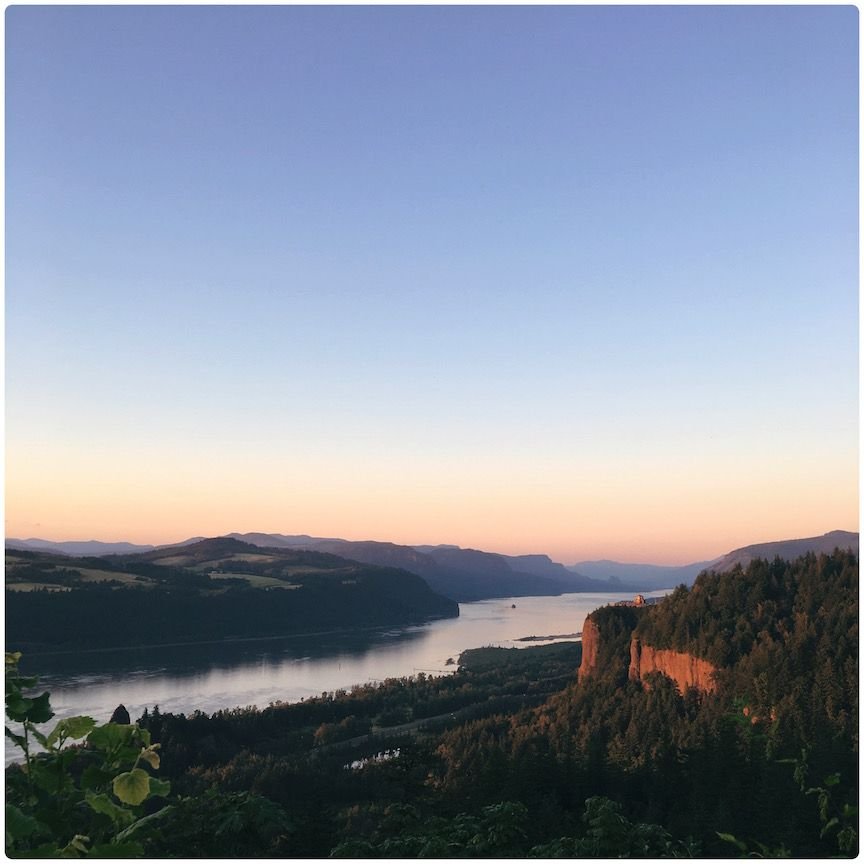 The video clip and all photos in this post were taken by Rob Streff and his wonderful eye.
Thanks to all of you great supporters and friends here on Steemit, I feel lucky everyday to know you!