Yellowstone is a great national Park in the USA!!!
Yellowstone is a great national Park in the USA!!!
While travelling in the USA I visited dozens of national parks, but if I had to pick one national Park in the United States to visit, it would be Yellowstone. He's a fantastic. The unreal color of the water, erupting geysers, waterfalls, canyons, wild animals walking around right next to the car... It's like Disneyland for nature lovers :)) I've been studying Yellowstone for three days and, if it were possible, I would have stayed another few days!!!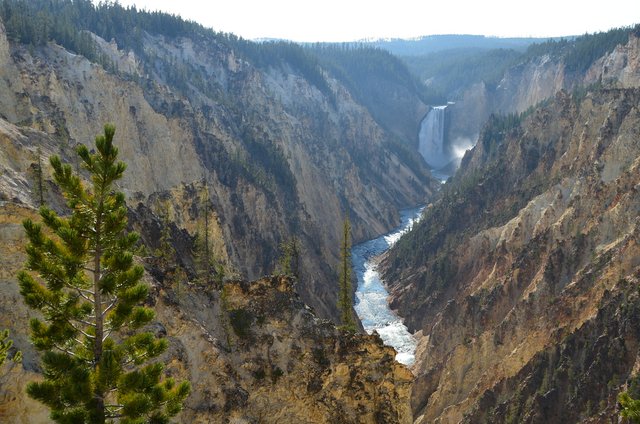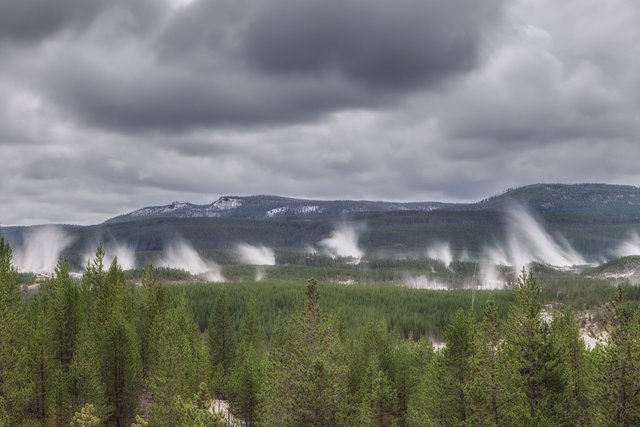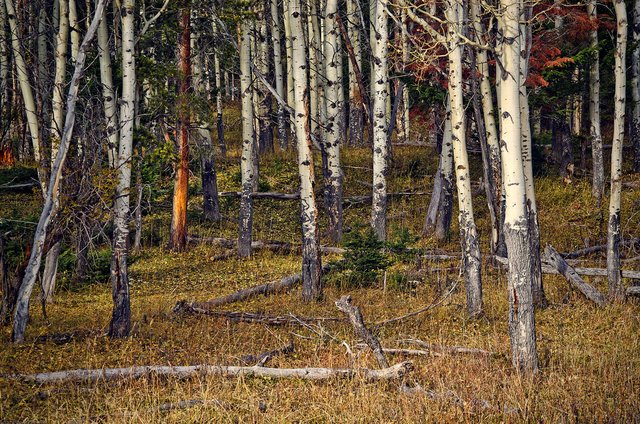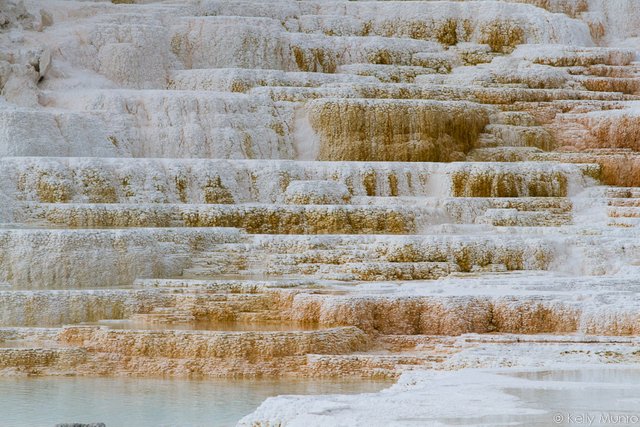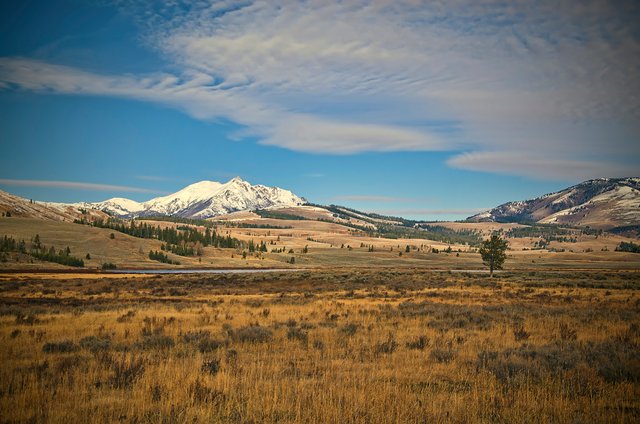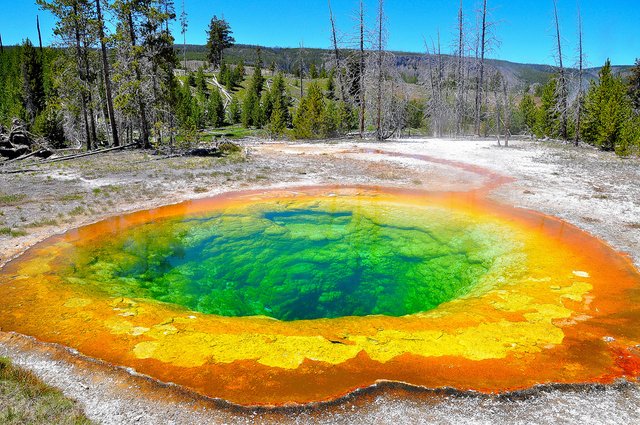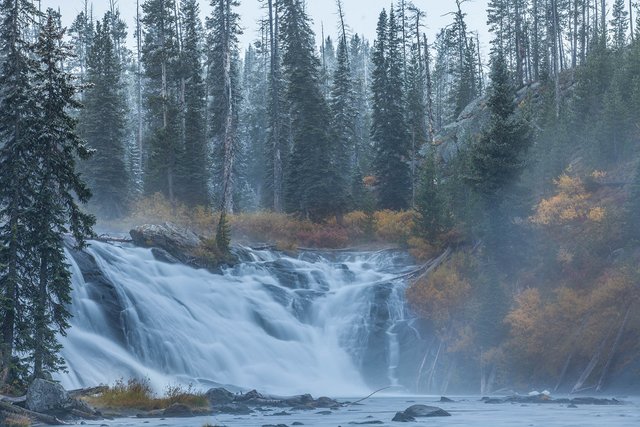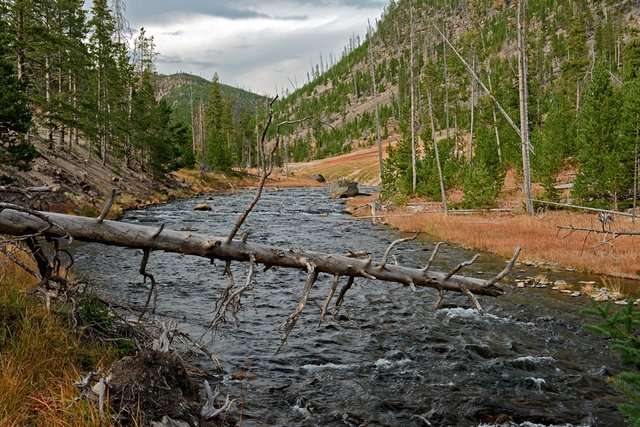 Without a car in Yellowstone - no way. Unlike many other parks, there is no "shuttle service", I mean bus services. It is either with an organized group (but IMHO, it's not at all interesting), or in a rental car. Roads within the Park are smooth, good, so no crossover is not needed - at least for "Nissan Micra" to go there.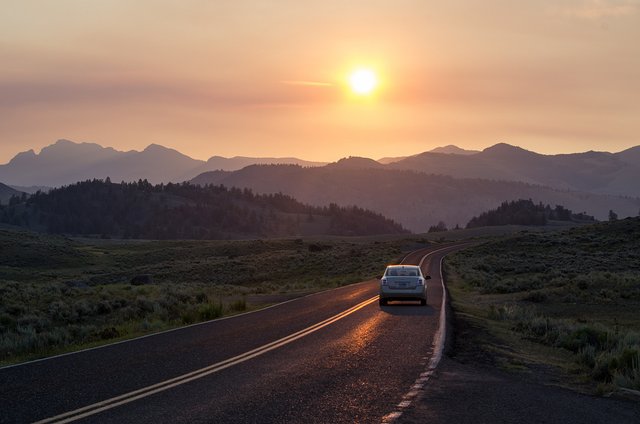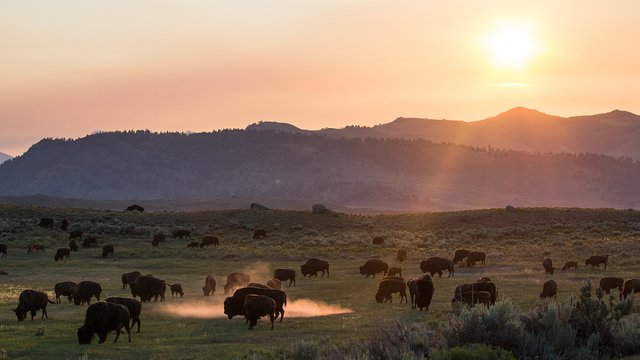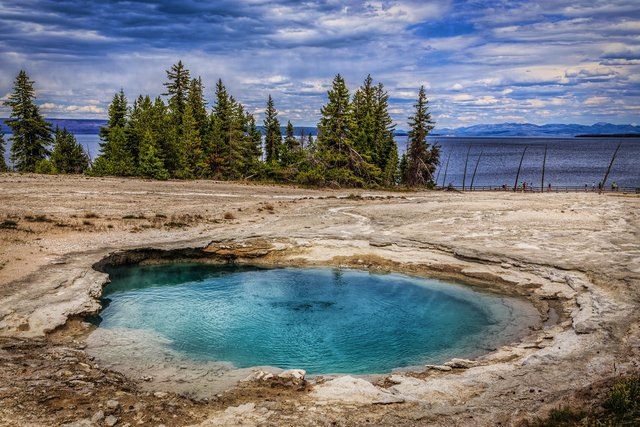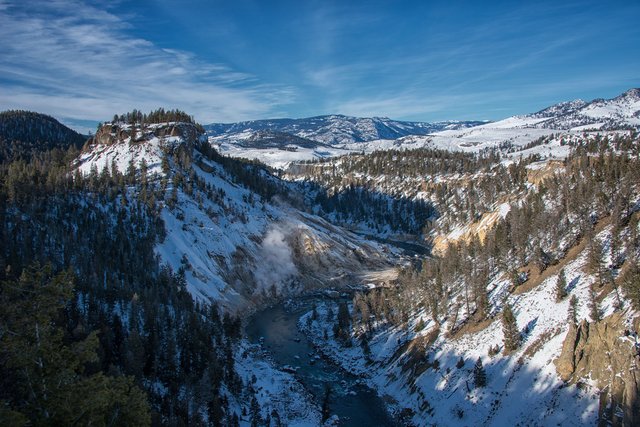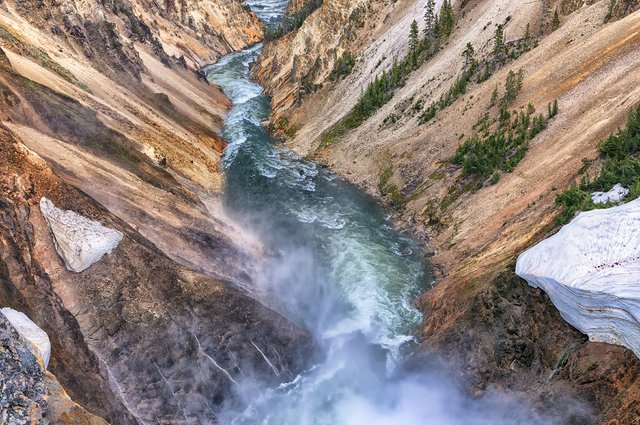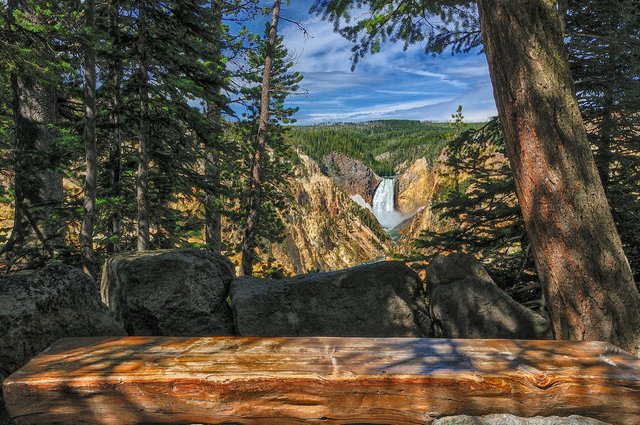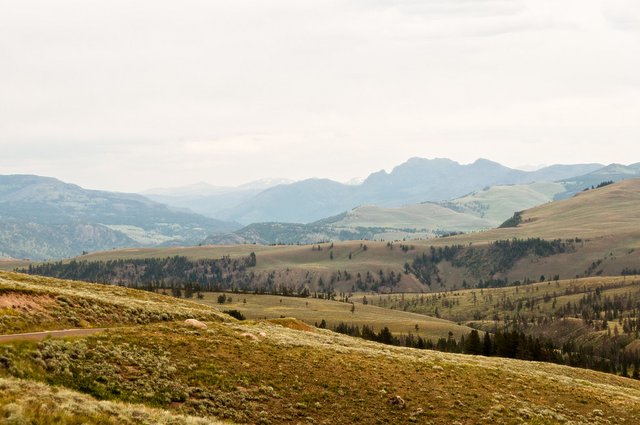 By the way, the total length of roads in the Park, is 750 kilometers is almost as from Moscow to St. Petersburg. To make it easier to navigate, tourists are advised to go on the "eight" - the way of corresponding shape that passes through all the main sights (in English it is called the loop).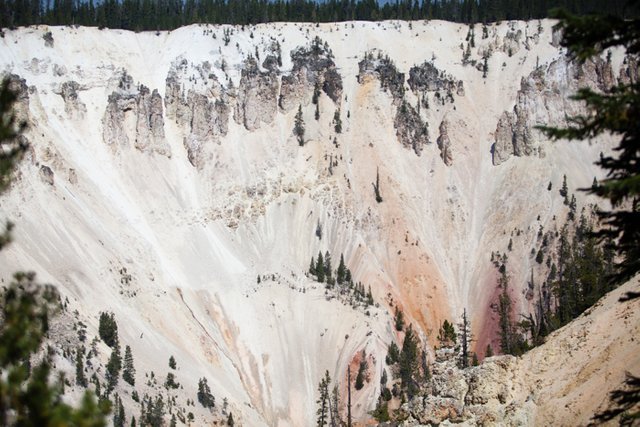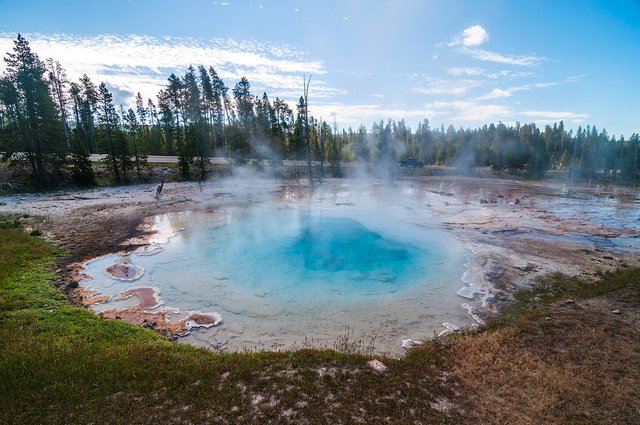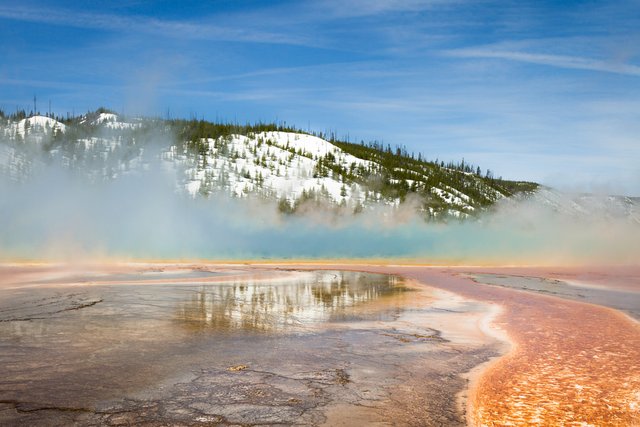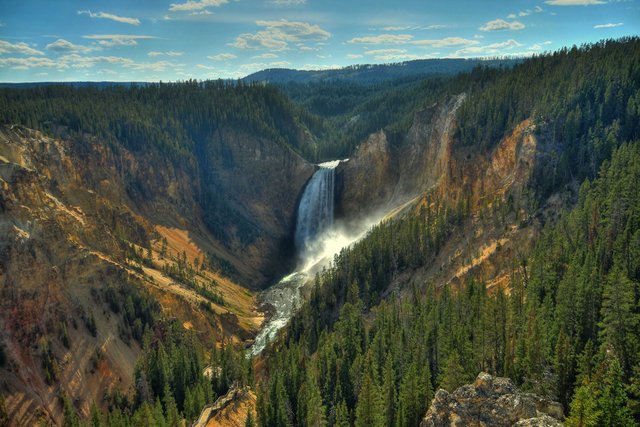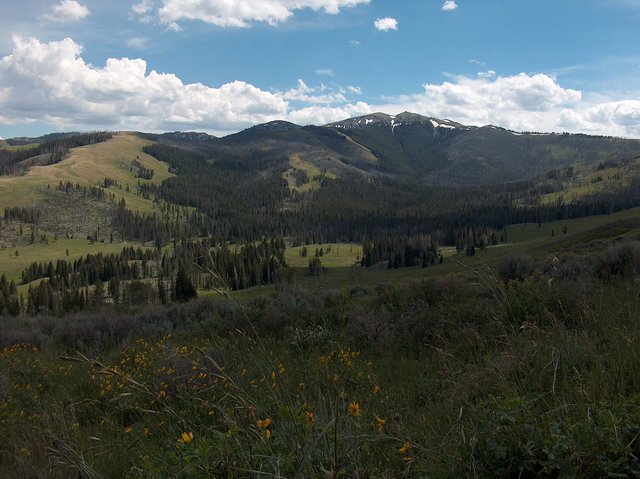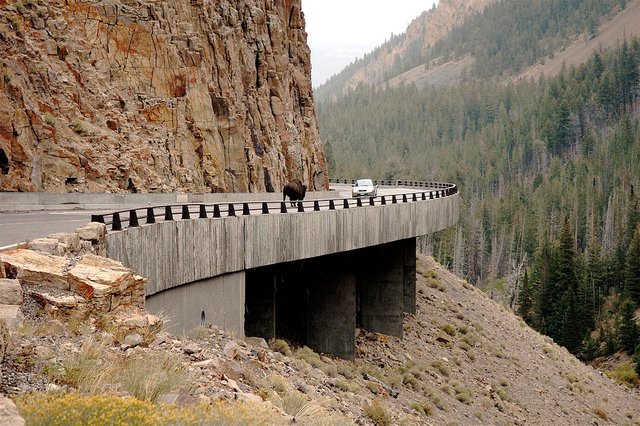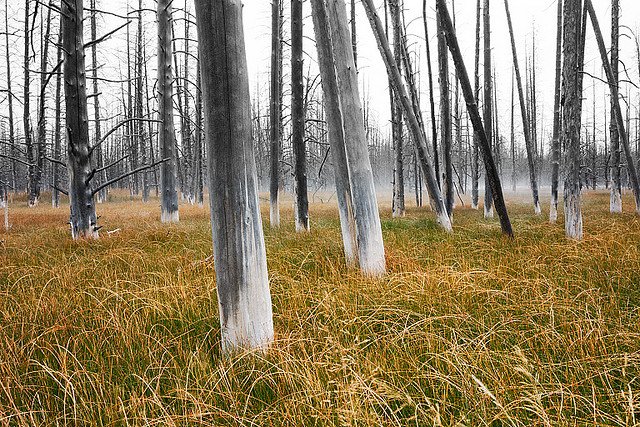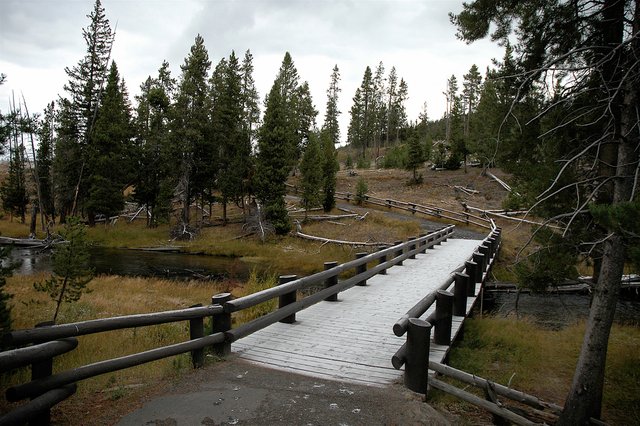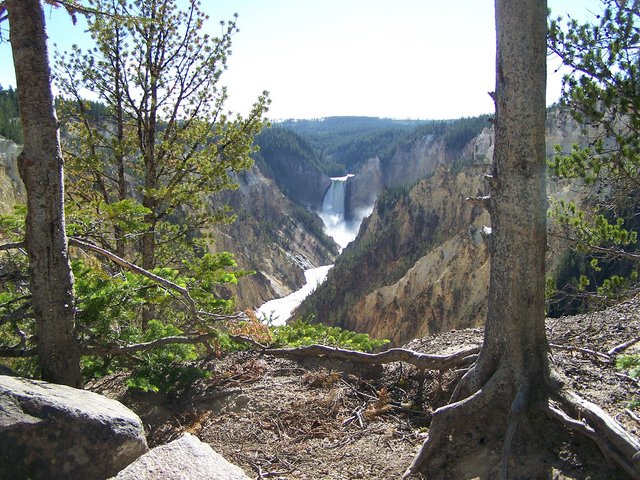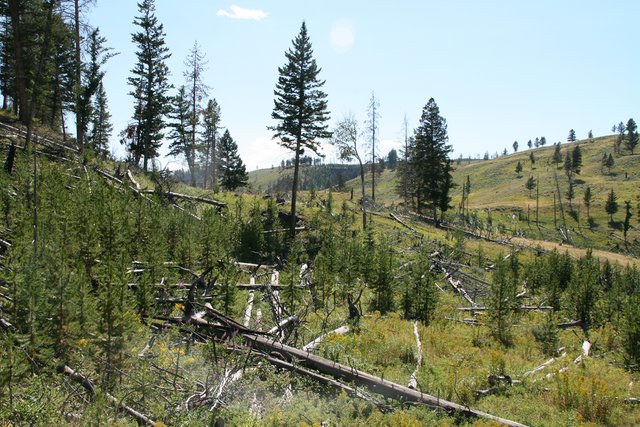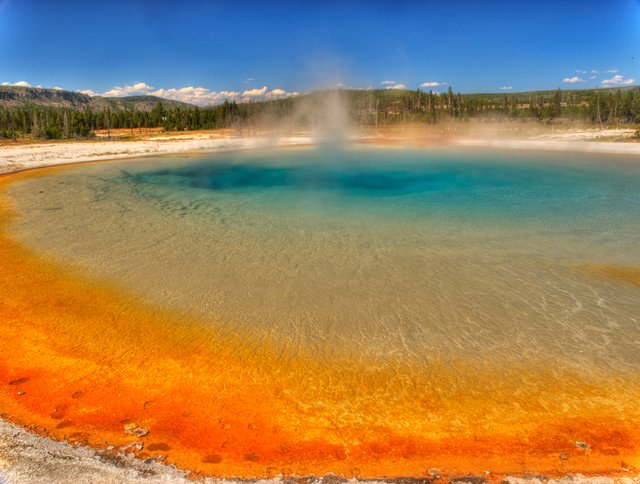 According to the official website of the Yellowstone to drive the whole eight, you will need 4 to 7 hours, but I would add: if you do not plan to stop and look at the surrounding attractions. Almost everything you want to visit will be right next to the road, to this will have to be reached. Have a lot of walking, so bring comfortable shoes. If you have time to see everything that is on the same "half" of eight per day - you must be a runner-a marathoner, because I can't imagine how else this is possible :) Free to explore all the interesting things are in Yellowstone Park you need to take at least three full days, otherwise, they will have to hurry, and the beauty will not see.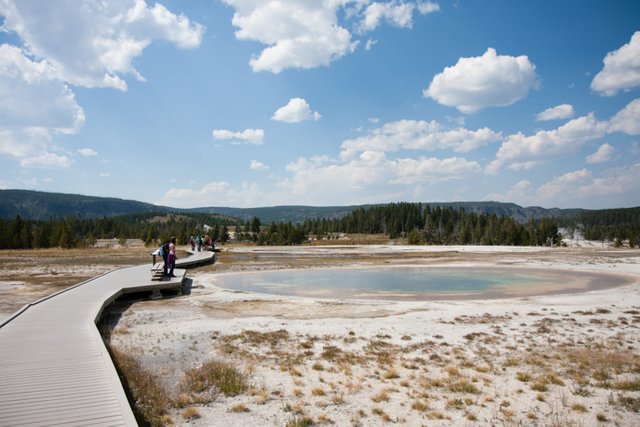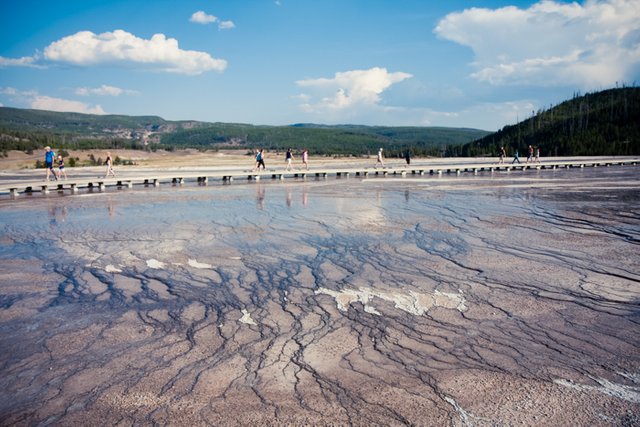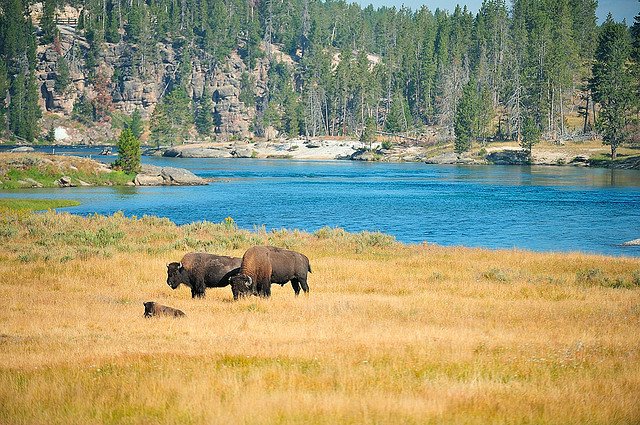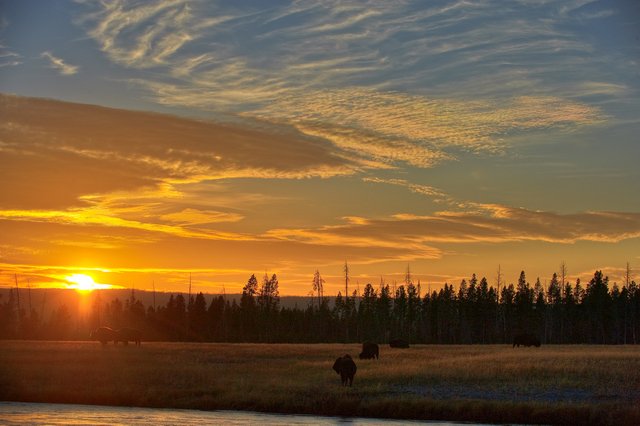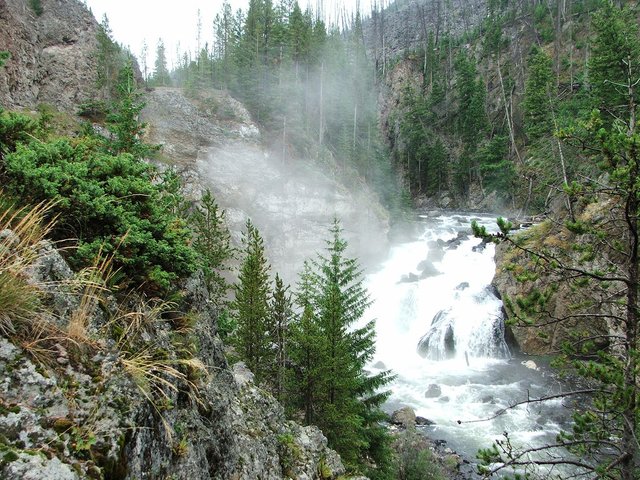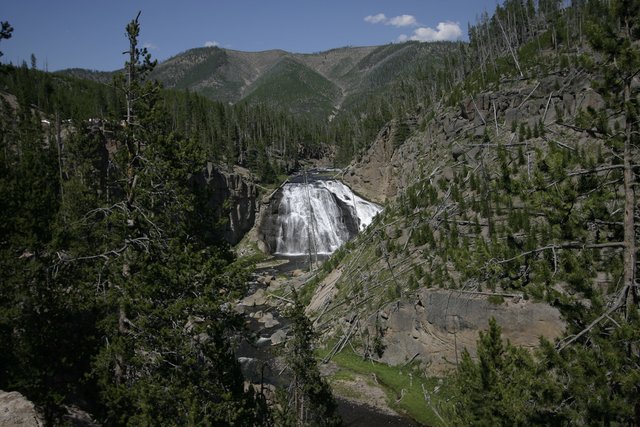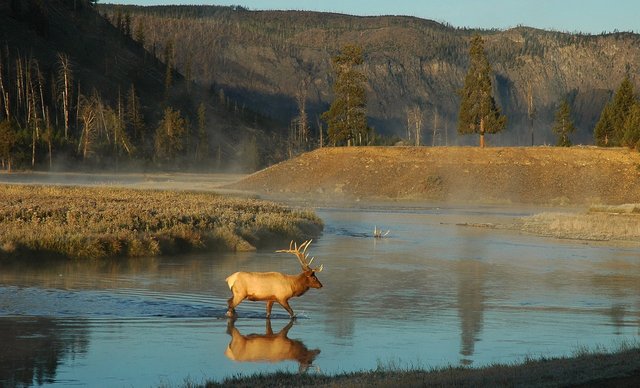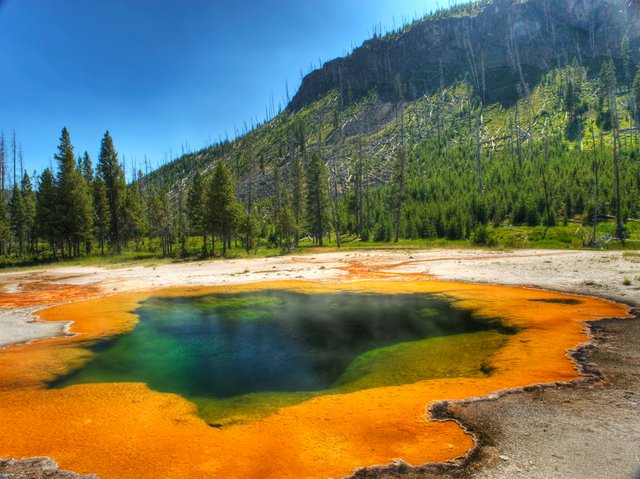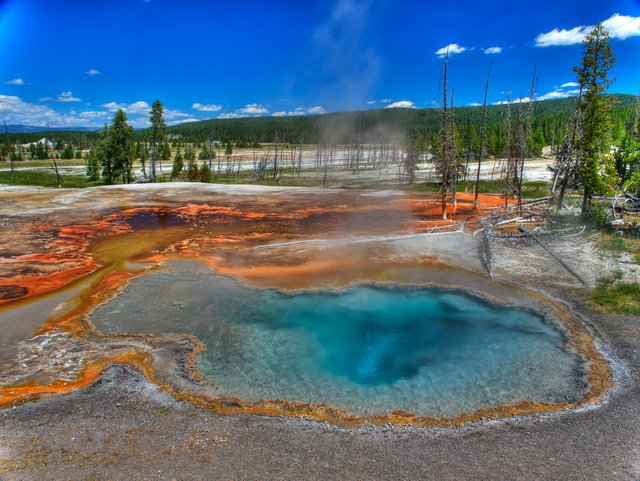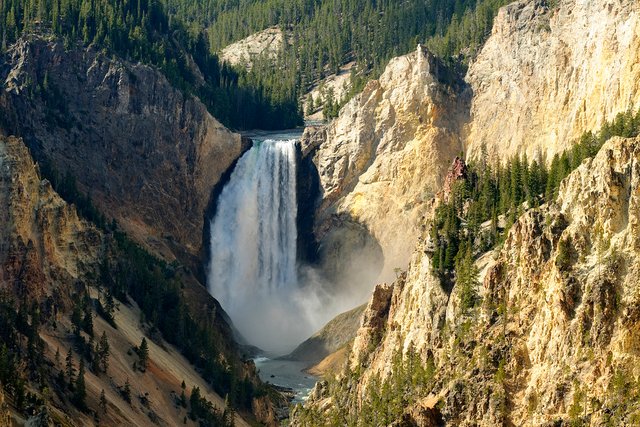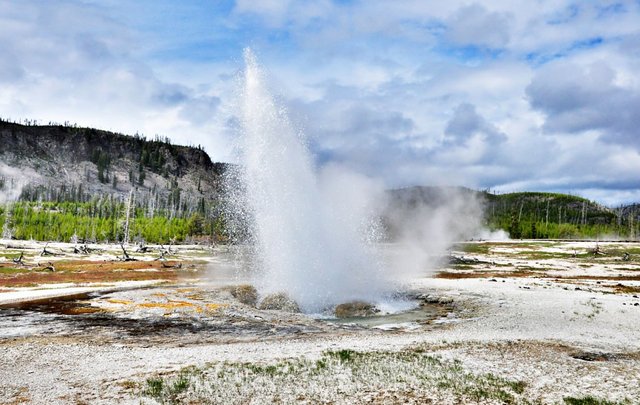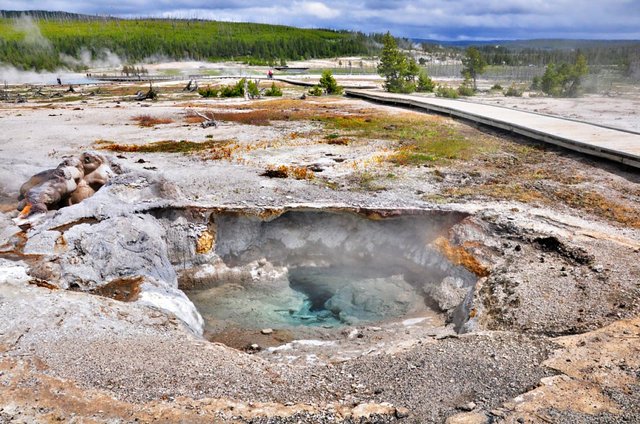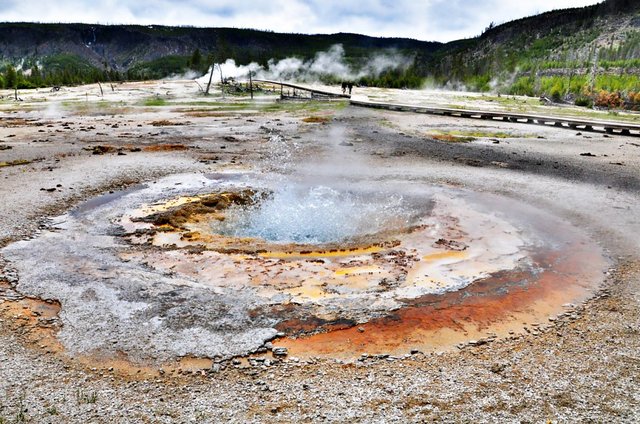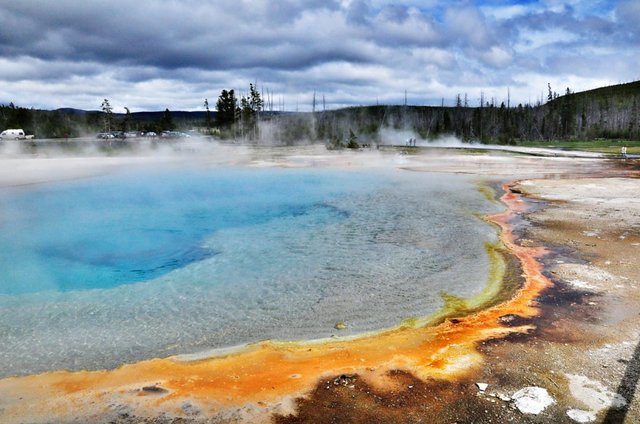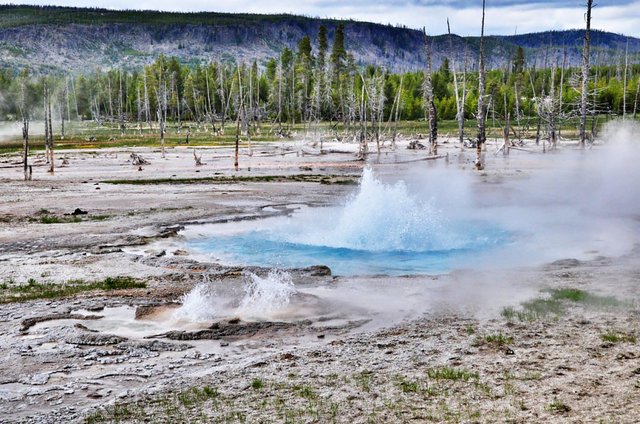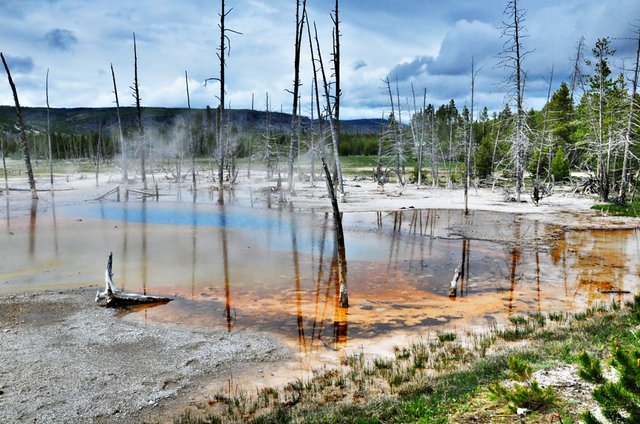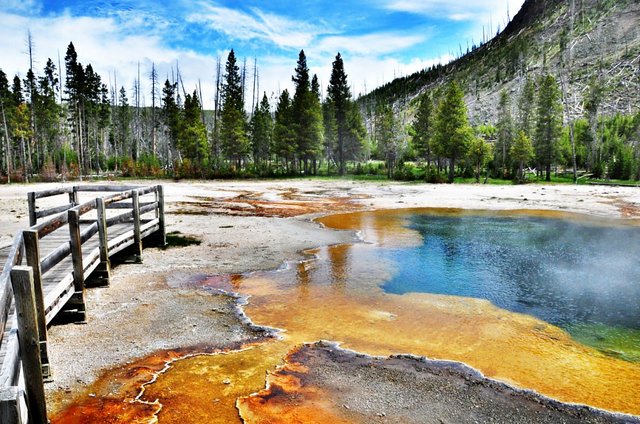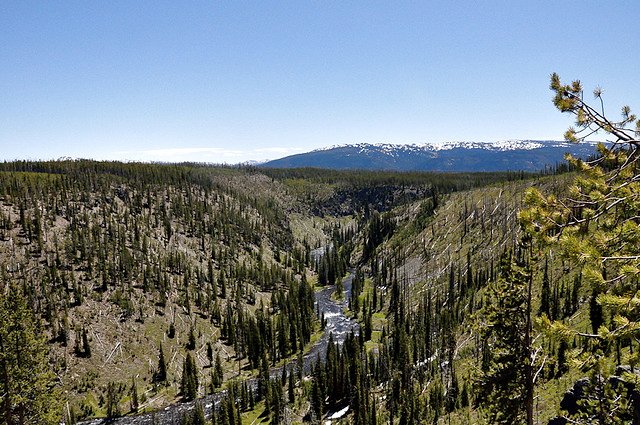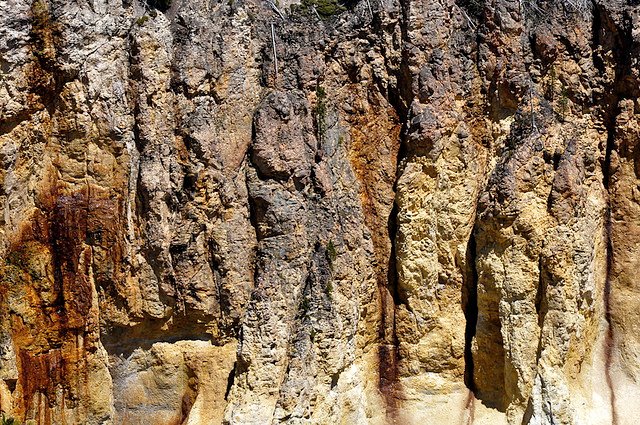 Yellowstone, by the way, the oldest United States national Park, it was founded in 1872, before Montana, Idaho and Wyoming, on whose territory it is situated, received the status of the States. Interestingly, 96% of the Park are still in Wyoming, in Montana - 3% Idaho 1% as they share the taxes? :)
Yellowstone is larger than Rhode island and Delover combined, and is home to more than 60 species of mammals. This winter on the Internet, people started to panic, saying that fleeing from Yellowstone Buffalo, then comes the eruption of the volcano!
On the territory of the Yellowstone SUPERVOLCANO really is one of 30 volcanoes in the world and the only one located on land.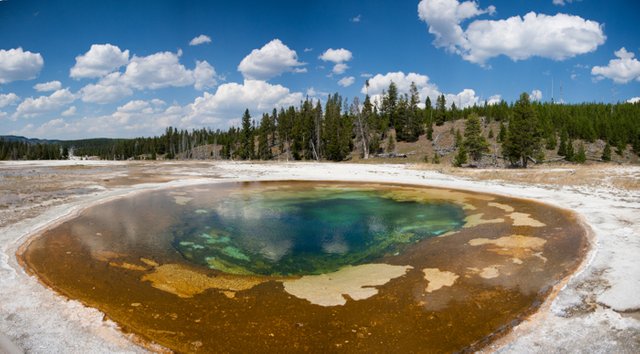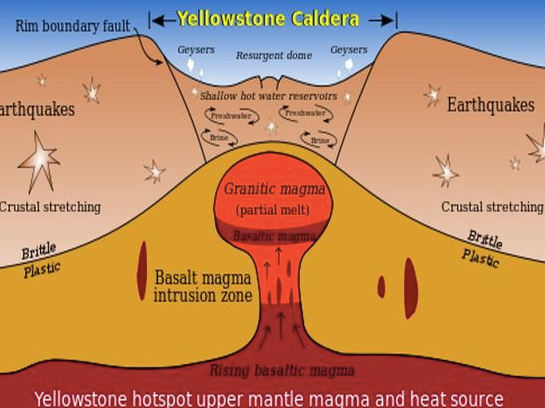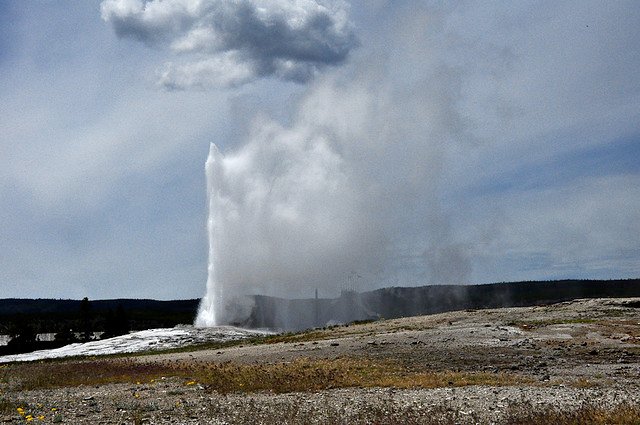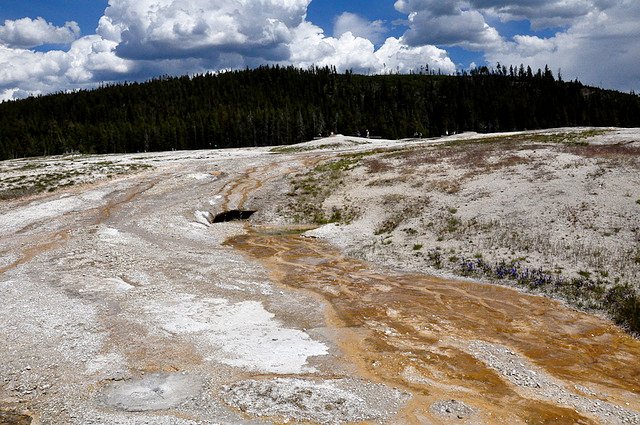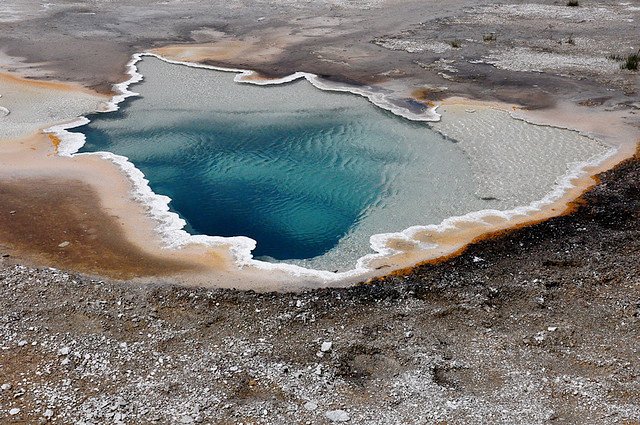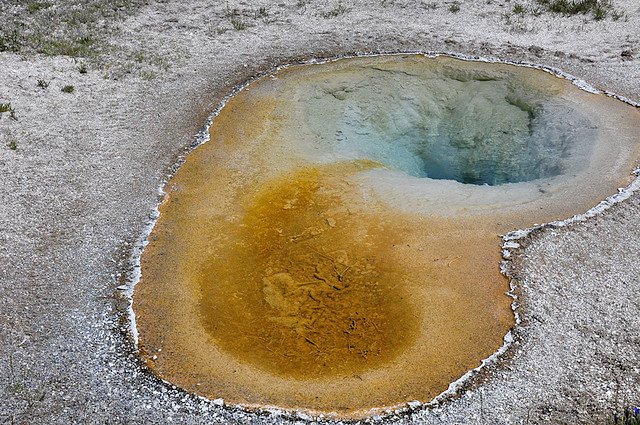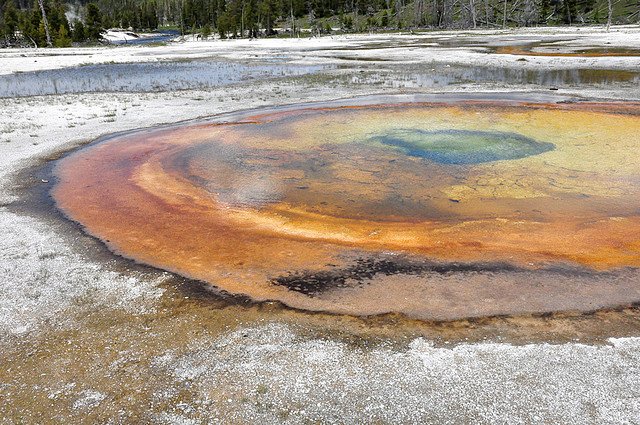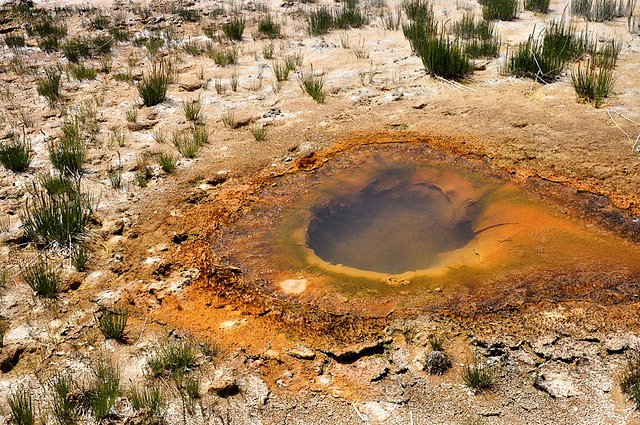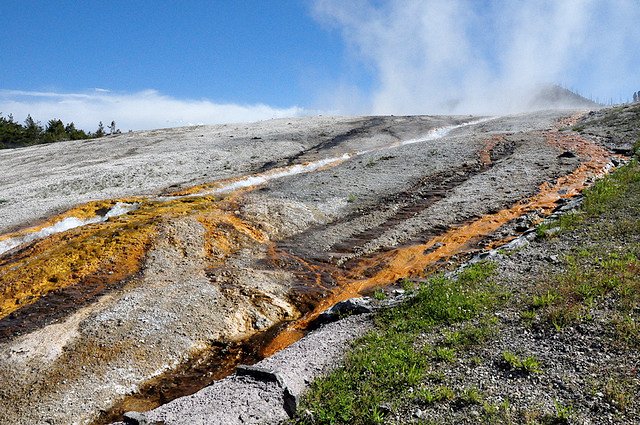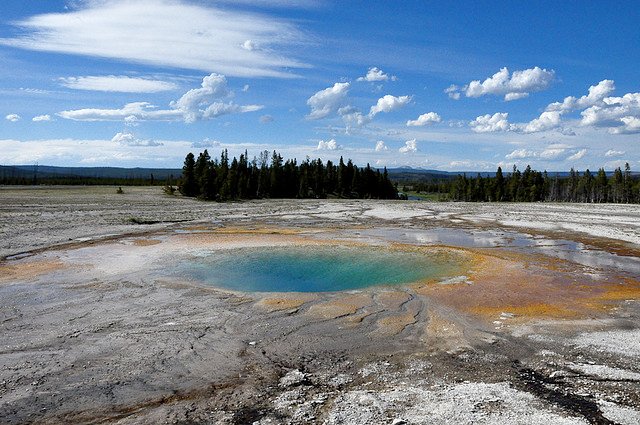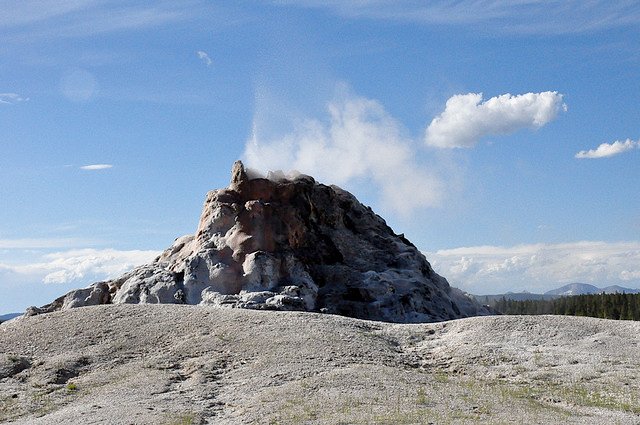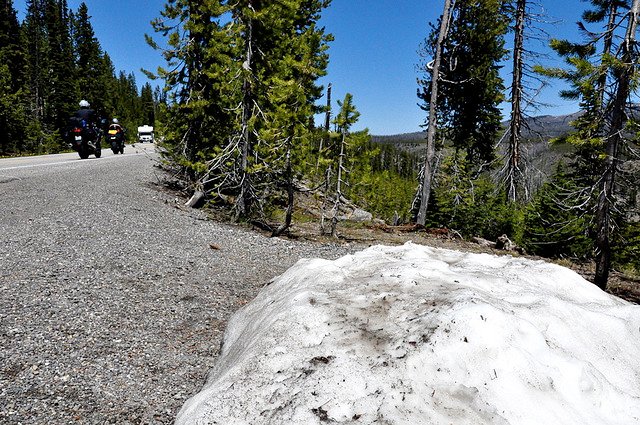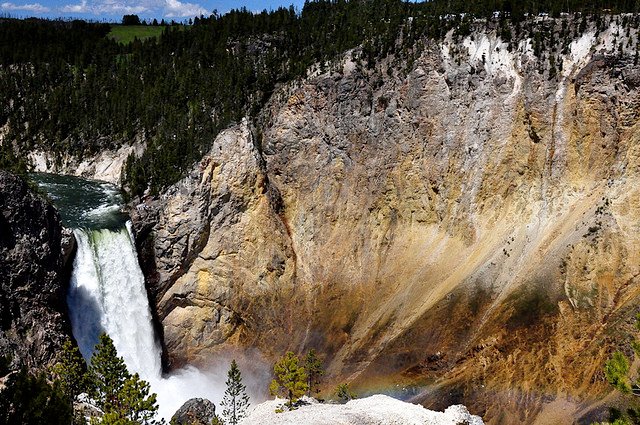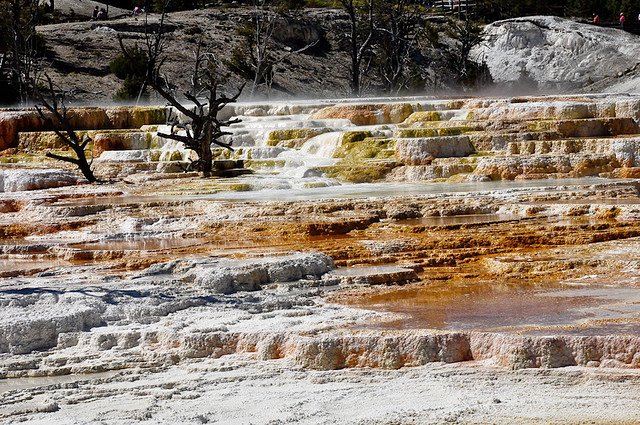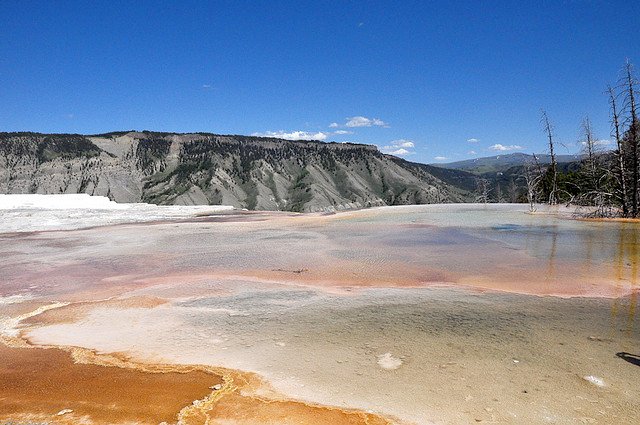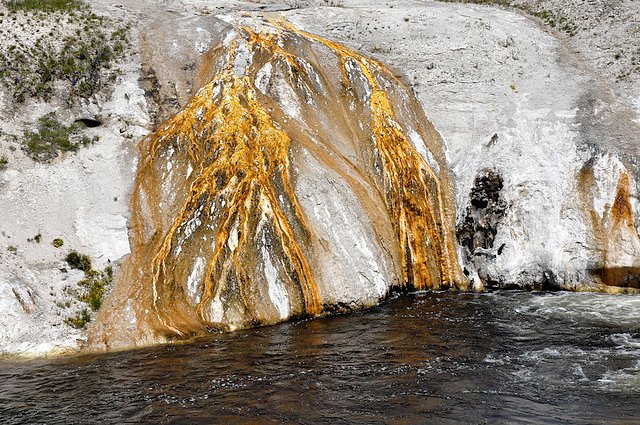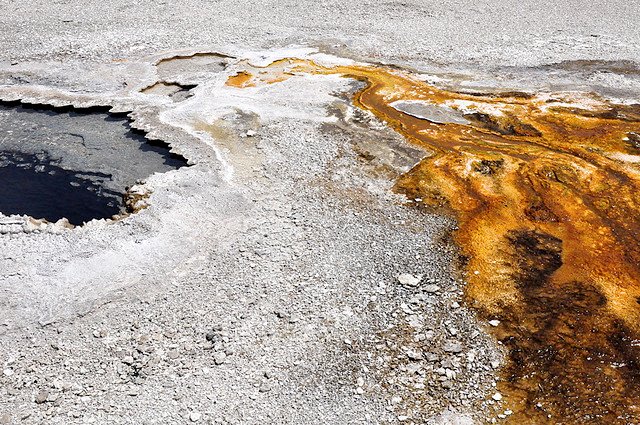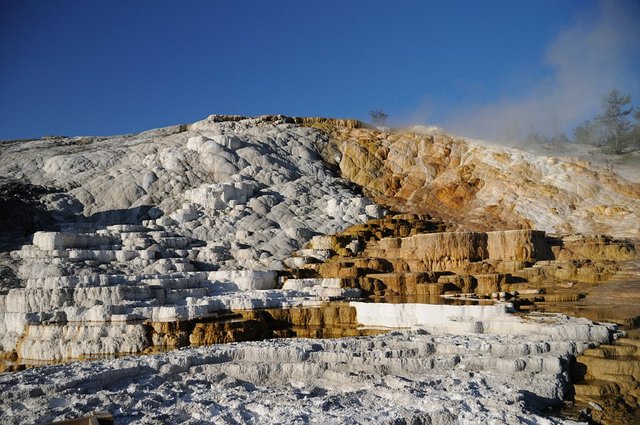 In General, for the year in Yellowstone takes about 2,000 earthquakes, almost all are not perceptible to humans.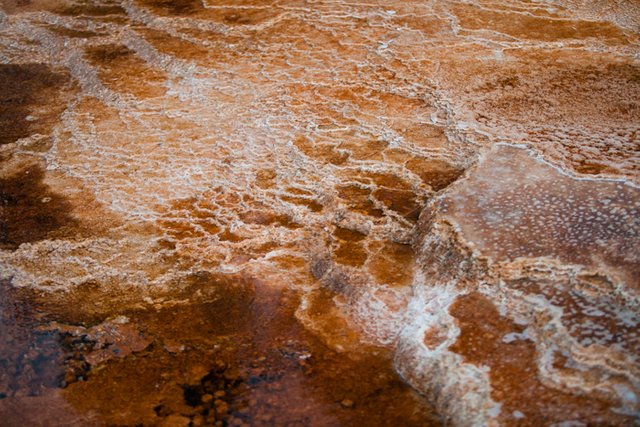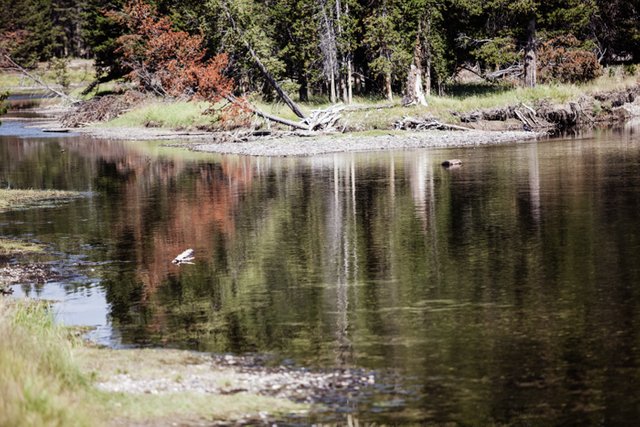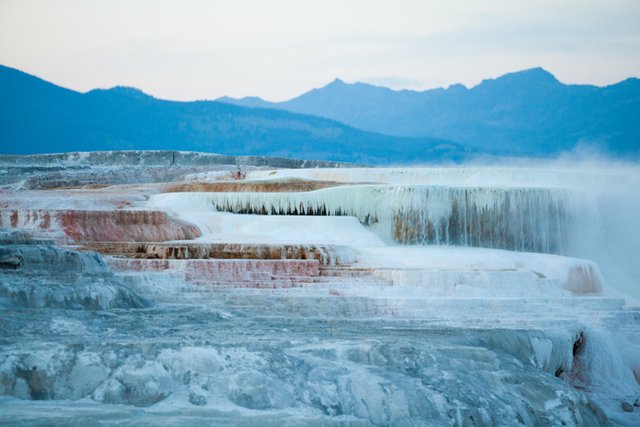 Yellowstone is known primarily riot of colors. Here you can find the most unexpected combination of colors - so bright that, looking at pictures, it's hard to believe that they have no basis in photoshop! The color of the "answer" germs and bacteria that thrive in hot water. As it is written on the signs in the Park, scientists still studied, God forbid, only one percent of microorganisms living at high temperatures: 50 to 90 degrees. Interesting thing learned: it turns out that fish do not live in water at a temperature of over 38 degrees, plants – over 45 insects – more than 60. And bacteria all on the drum.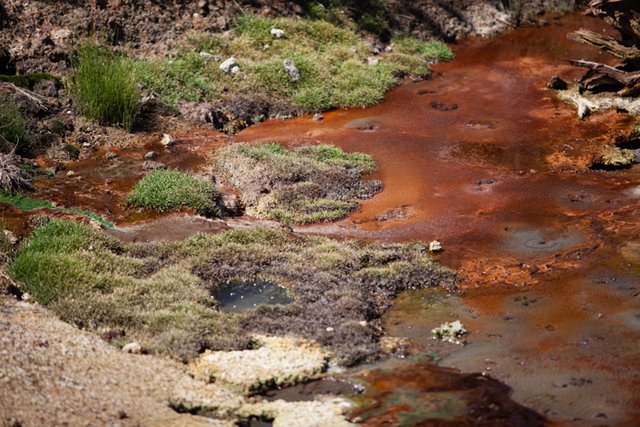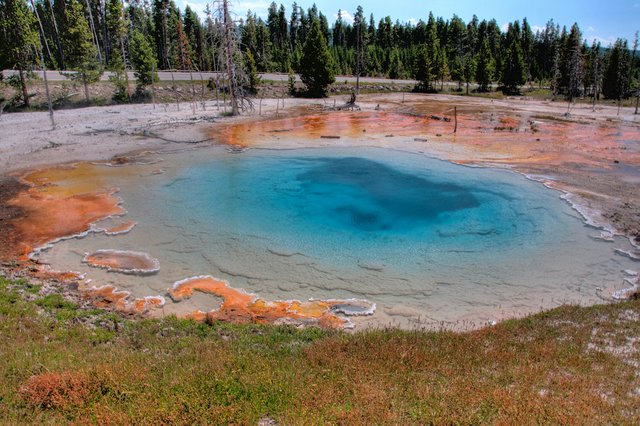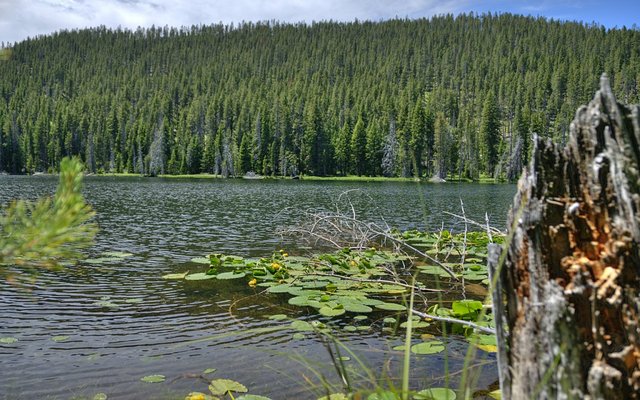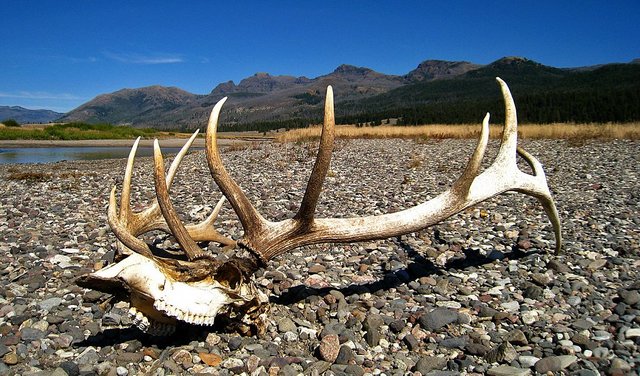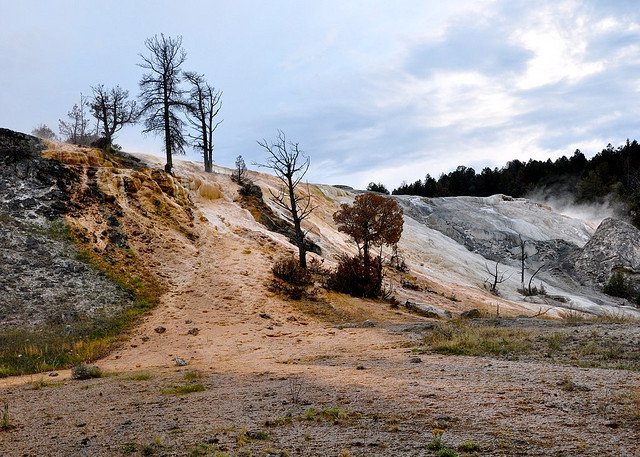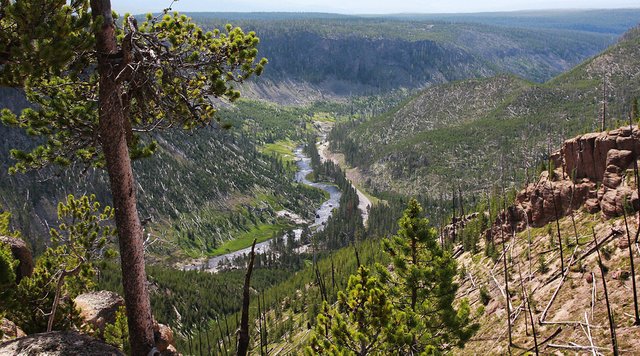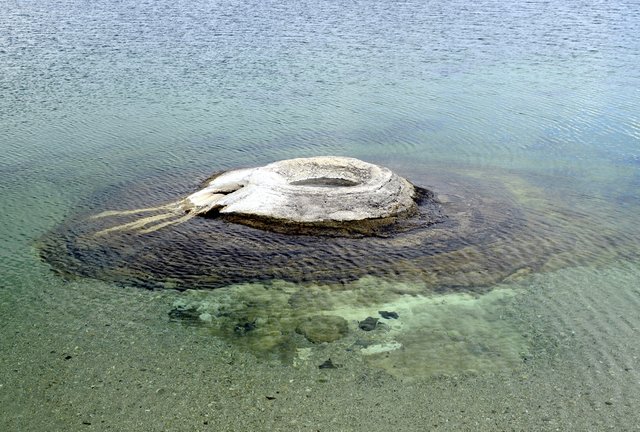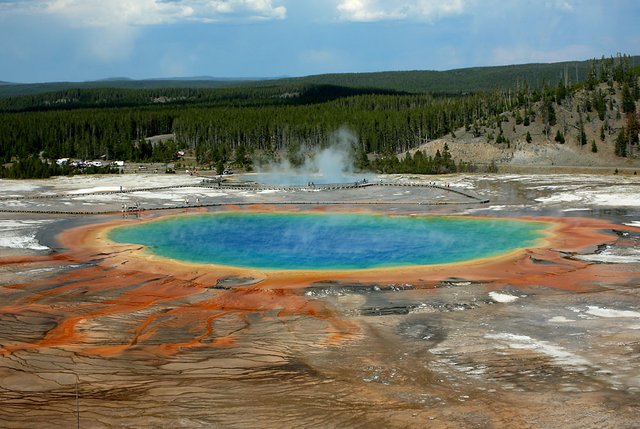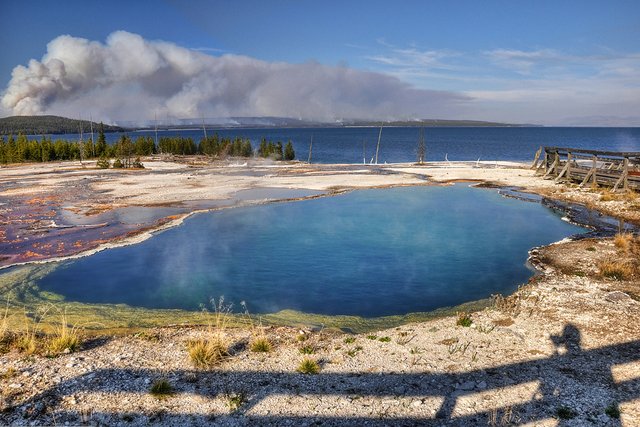 To see this splendor in Yellowstone comes to about three million tourists annually. Needless to say, that to find accommodation in the Park is not so easy?
I had originally planned to stay at the campsite, for prices on lodges and hotels too much bite (and there was already seats available). And, at least in the Park is more than 300 campsites, a few days before the arrival were a matter of the number of seats available. I booked about three days prior to arrival - tried the Internet but failed (probably because of the Russian credit cards), eventually called on the phone and dictated all the data. Was surprised to find assigned me to a place (at the entrance to the campground caretaker struck by name - and reported the number of "site" - a site for the tent), but I was not sure that they all understood :)) Well, booked: all camping in Yellowstone were filled.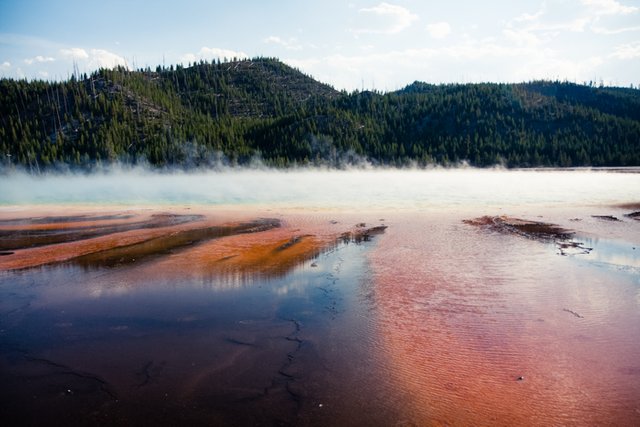 Yellowstone is the most unpredictable Park in the United States. First, there is a very rapidly changing weather: in the morning the sun may Shine, and then to snow. Even in June. Night in the tent I just died I was sleeping in four sweaters, two hoodies, two pants and two socks (plus, of course, a sleeping bag).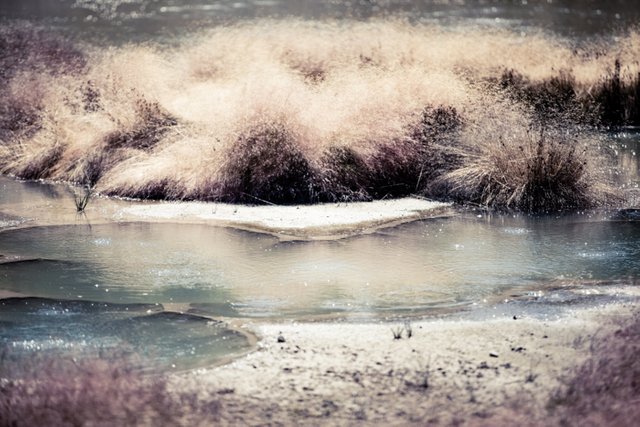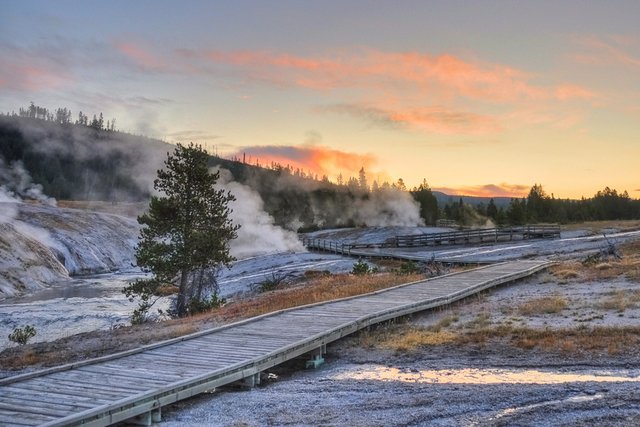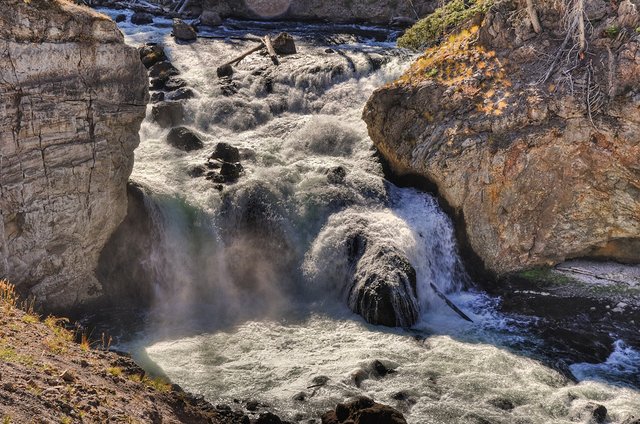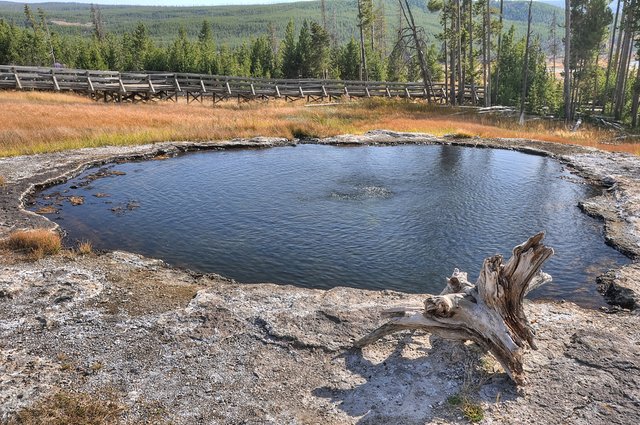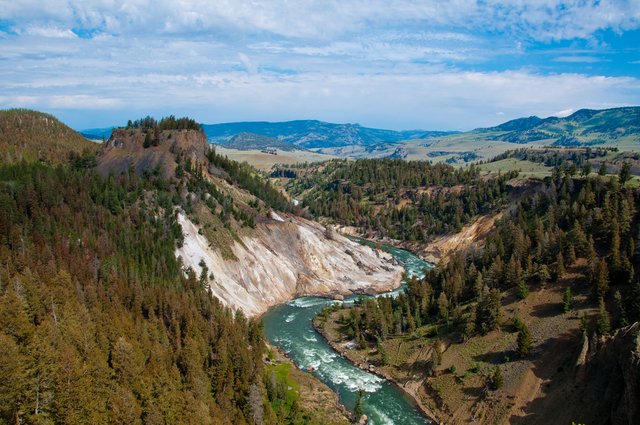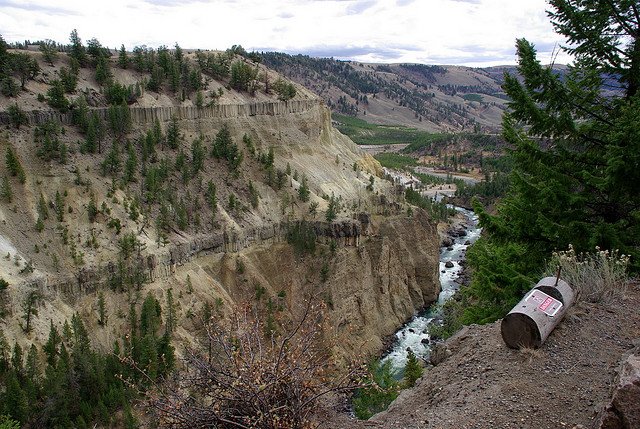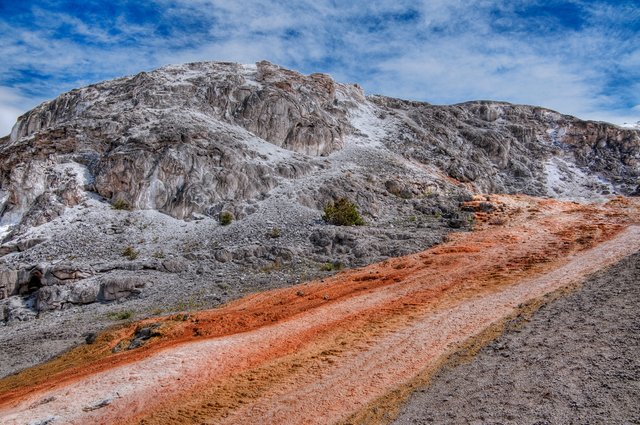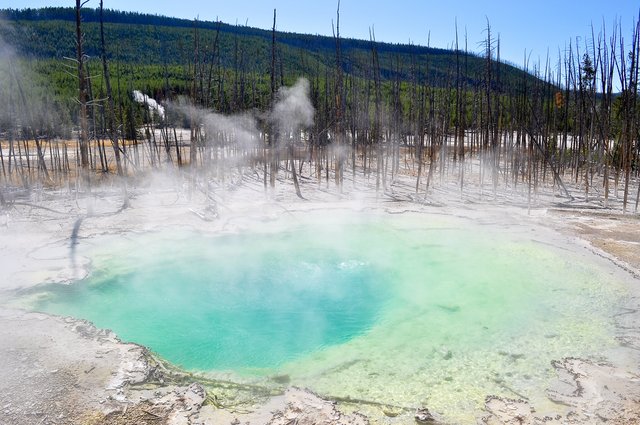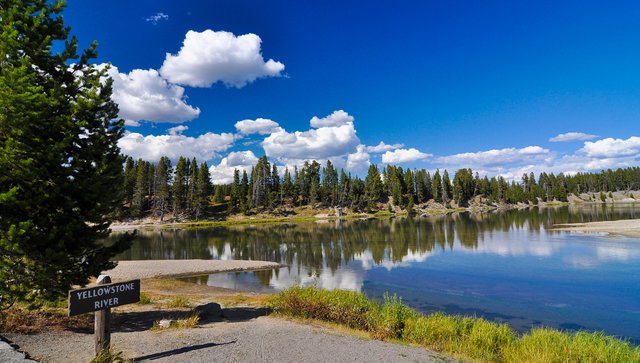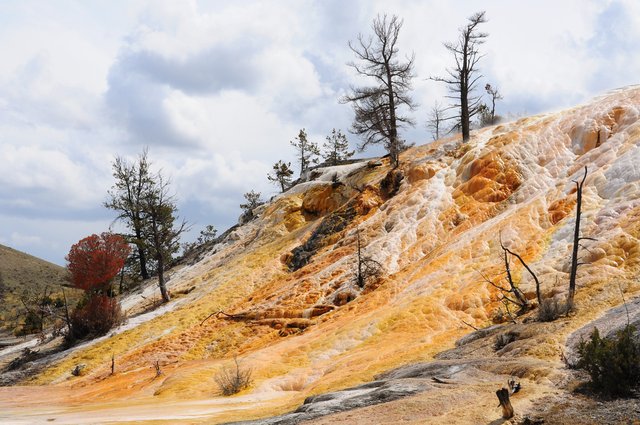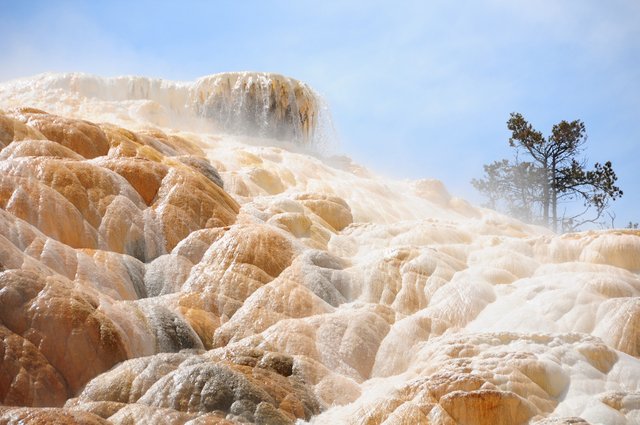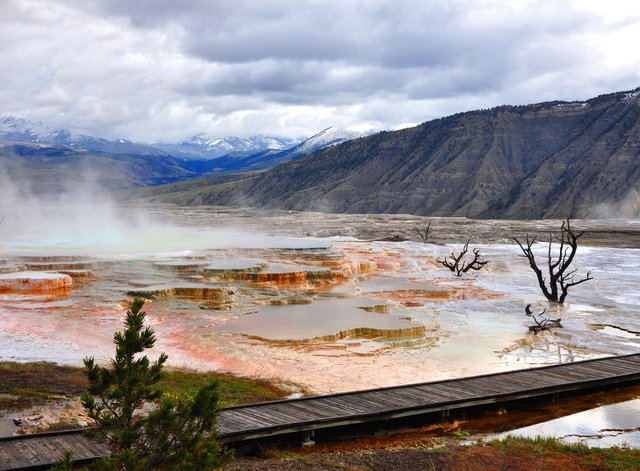 Secondly, it is very difficult to plan the time that will take to get from point a to point B, because in Yellowstone are occasional traffic jams. The most common cause of the congestion be a bison crossing the road.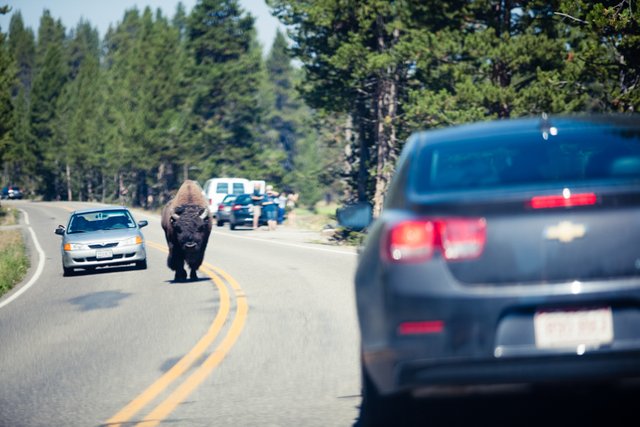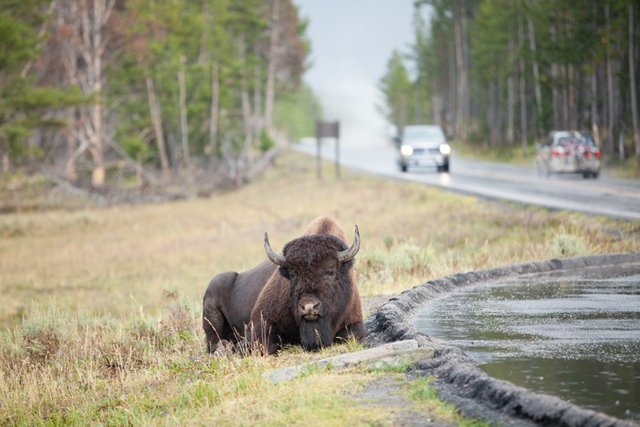 Fit animals in any way - they honk to try to pressure out of the car, etc - is prohibited. Besides may end up not very happy.
After all, bison is the leading cause for seeking medical care in Yellowstone: they injure more people per year than Grizzly bears, and significantly.
According to the rules of the Park people should stay 100 yards from bears (it's 91 meters), and at least 25 (23 metres) from deer and bison. But not all follow the rules. But in vain - a Buffalo, though it seems big and slow, but actually runs three times faster than a human.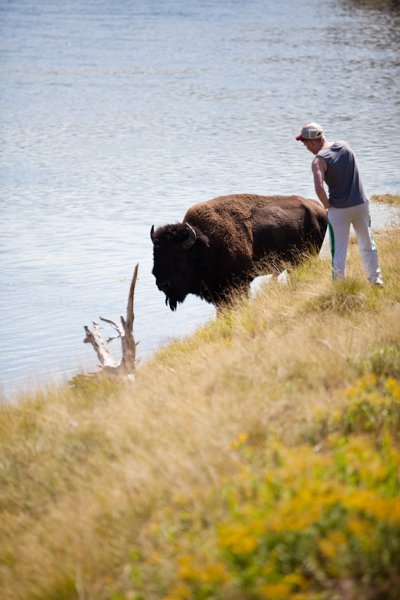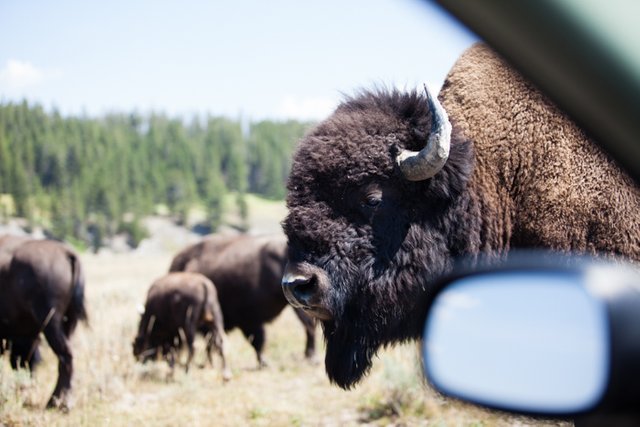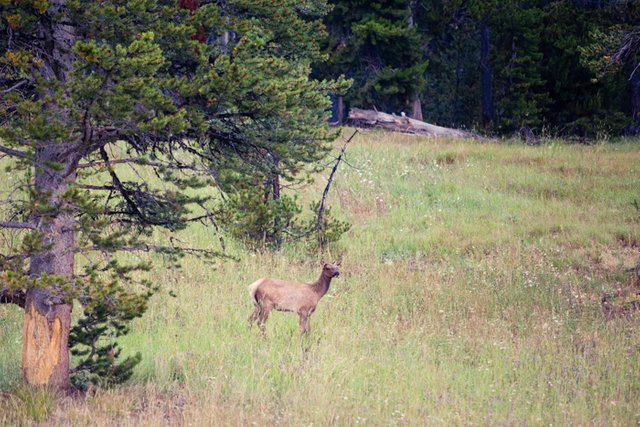 And another fun fact: the Park has one Federal judge and one FBI agent, and there is one prison I do not understand, they are there to investigate crimes among the Grizzly bears? :)
Really want ever to go back to Yellowstone at least a week. I would have tossed a coin "in memory", Yes it is possible to receive $ 5,000 fine :)
Thank you for your attention!!! Good Luck To You!!!
Yellowstone power!!!