Why climbing the Kilimanjaro? - Nashkel's travel diary #2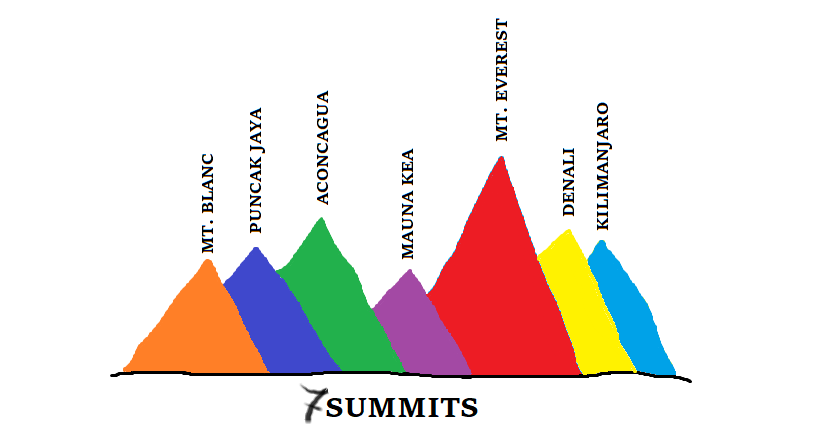 My own 7 Summits
Defining the 'real' seven summits is a difficult task. According to Wikipedia there are a few options you can choose from. While I was watching the notorious movie Everest and decided to change my life and start excersising and later on climbing, one of the protagonist Yasuko Namba told this is her seventh summit.
So I started researching, which are the six summits she climbed during her too short career. And I found that there is a phenomenon called the Seven Summits.
As I was researching this topic I've got more and more excited and just couldn't wait to start climbing. I knew, that climbing Mt. Everest is a super-long term goal for me since I am in a bad shape. Lack of excersise in the past three-four years made my body to a fat cage, which prevents me to accomplish anything similar.
I found out it is not necessary to start by climbing the highest peak in world, but there are other notable peaks. I made my own Seven list, which is mostly based on tectonic plates/difficulty/continent.
Europe/Eurasian plate - Mount Blanc (4810m) France
Asia/Eurasian plate - Mount Everest (8848m) Nepal/China
Americas/Pacific plate - Mauna Kea (4207m) USA/Hawaii
Africa/African plate - Kilimanjaro (5895m) Tanzania
Australia/Australian plate - Puncak Jaya (4884m) Papua New Guinea
Americas/South American plate - Aconcagua (6961m) Argentina
Americas/North American plate - Denali (6194m) USA/Alaska
Why Kilimanjaro first?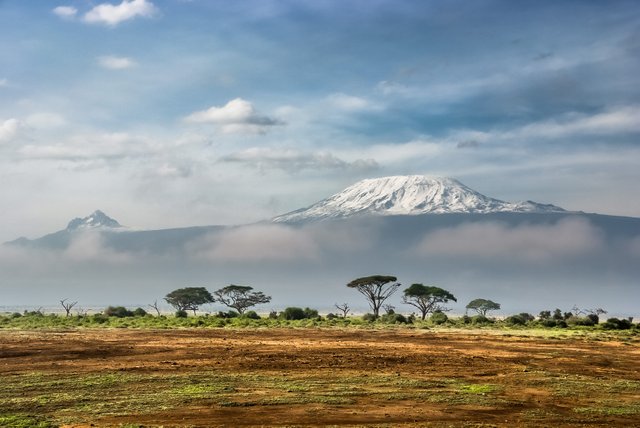 View of Kilimanjaro from Kenya
After researching for a couple of days I realized without any previous mountaineering experience my only chance to climb one of the seven summits is to aim for the Kilimanjaro. It is a long almost ten days climb, which includes a few acclimitization climb too. With its massive 5895 meter height Kili is definately not the shortest mountain I could aim for.
As a young adult with not the best salary imaginable money is also a crucial part. Flight tickets, accomodation, tour operator, food and drink all included costs far less in Tanzania as it cost climbing Mauna Kea in Hawaii. I live in Europe - climbing Mt. Blanc should be my first goal, but 18 month is too short time to lose all my weight, gain muscles and experience in mountaineering.
According to some experts Kilimanjaro is just a long walk. No technical experience needed. I also in love with Africa in general. I'd like to reward myself with a trip I can deeply love, which keeps me motivated and to stay on the road of a healthy life.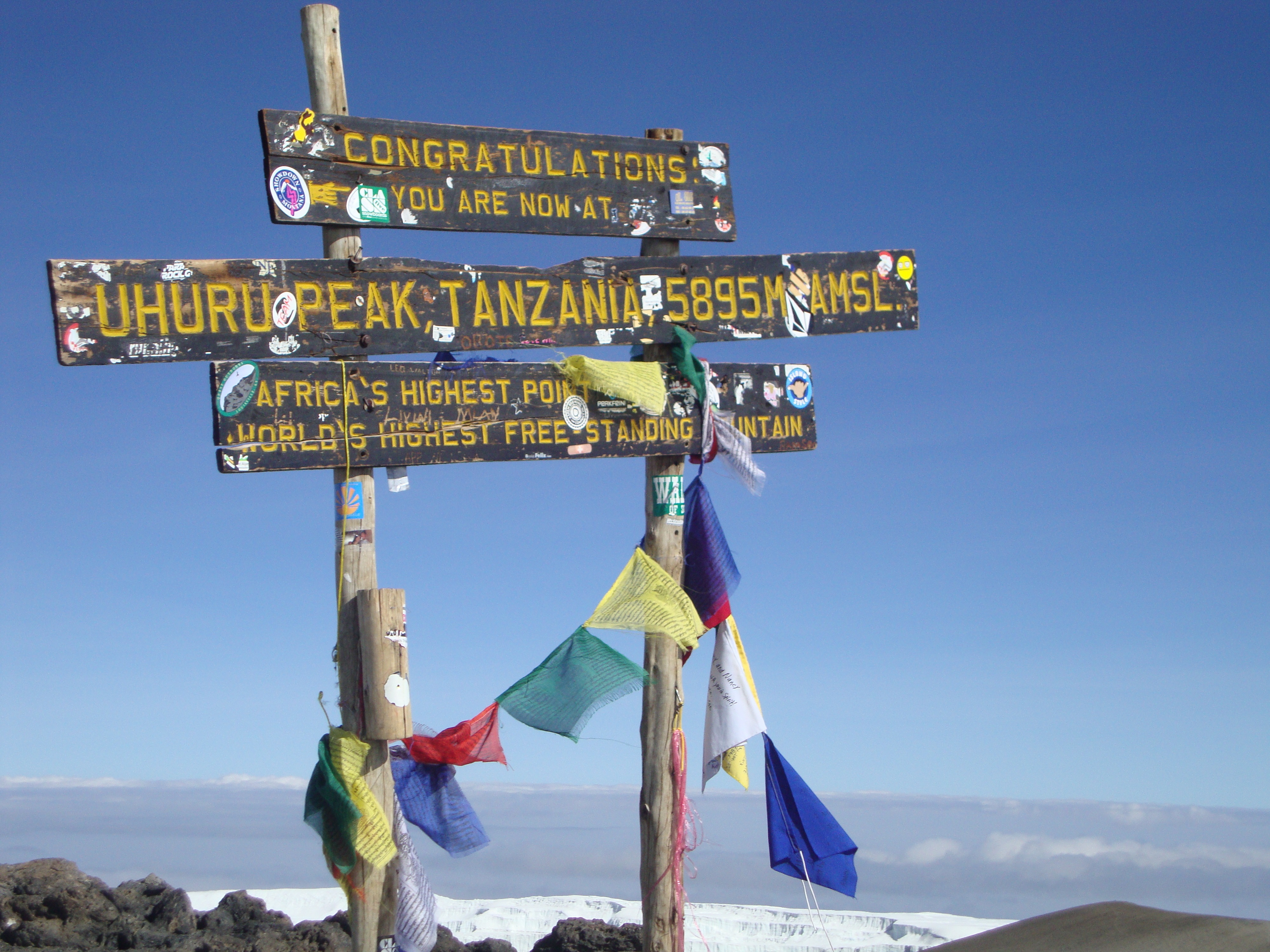 Uhuru Peak, Kilimanjaro, Tanzania
Preparation in progress
Way more difficult than I expected it would be. My muscles are basically not existing, which makes working out pretty difficult. My weight prevent me from running. I started... failed miserably. My knees hurt and so on.
Now I am switching to the gym and divided my preparation into two part.
First part which is 12 month from the 2nd of April 2018 until the 2nd of April 2019. I dedicate this time to losing weight and gain some muscles. Meantime I will quit smoking, preferably next month. Aiming for 80kg, which is certainly an ambitious goal, but one year is a long time. I'd my best. Later on this blog i'll write articles about my diet and workouts too.
Second part starts next April. This is going to be more specific and I'd like to professionally prepare for climbing. Long walks with heavy backpack. Treadmill and also would like to go hiking into the Alps.
I need a practice week before heading to the Kilimanjaro. I am planning a shorter tour next summer. Idea is born, but not the details, but I'll let you know later.


If you are intrested in my journey. Please feel free to follow me @nashkel and hit the upvote button.