Cadillac Ranch is a public Art sculpture located in Amarillo Texas just off Interstate 40 which is also part of route 66. It was first redirected in 1974 by Chip Lord, Hudson Marquez and Doug Michels. The group was sponsored by Texas millionaire Stanley Marsh 3 and resides on Stanley March 3's property. It was relocated to it's current day location (land also owned by Marsh) in 1997 on a ranch/farm just outside of Amarillo. (on the south side of Interstate 40, just 10 miles southwest of Amarillo) It is free of charge and open 24⁄7....don't forget your Spray Paint!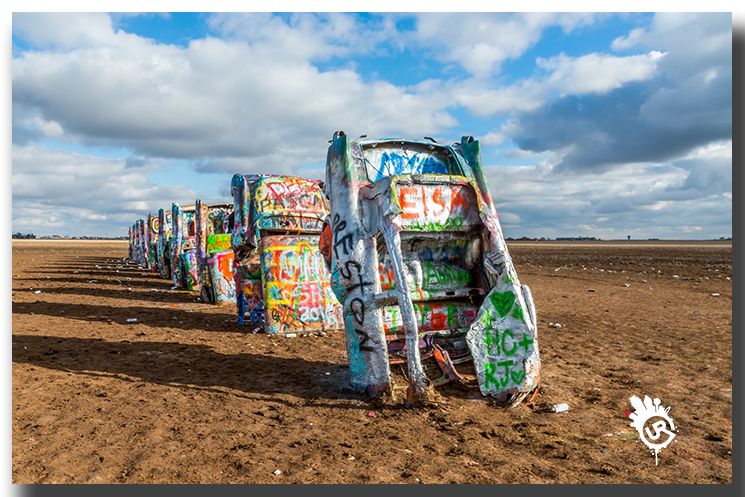 The Sculpture consist of 10 Cadillac cars buried nose first in the ground. It's said that these 10 Cadillacs represent the "Big Fin" Cadillacs. The cars are occasionally given a fresh coat of paint, I remember Marsh painting them all pink for his wife's Birthday once.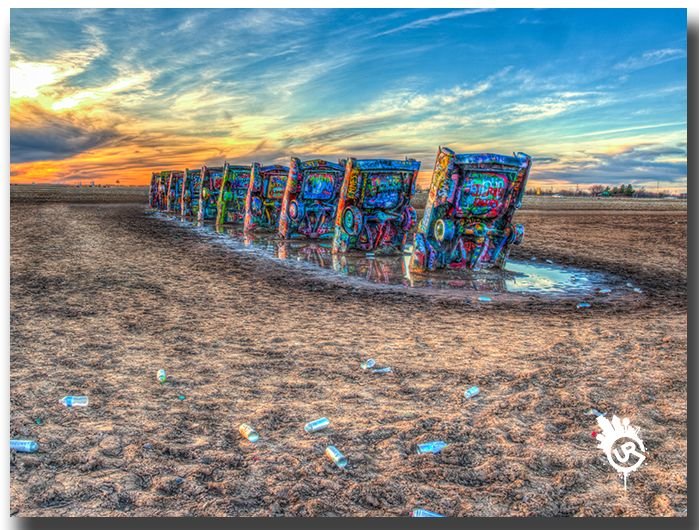 One little unknown fact, even unknown to me for many years is the fact that the Cadillacs are buried at an angle corresponding to that of the Great Pyramid of Giza in Egypt. Their also buried East to West.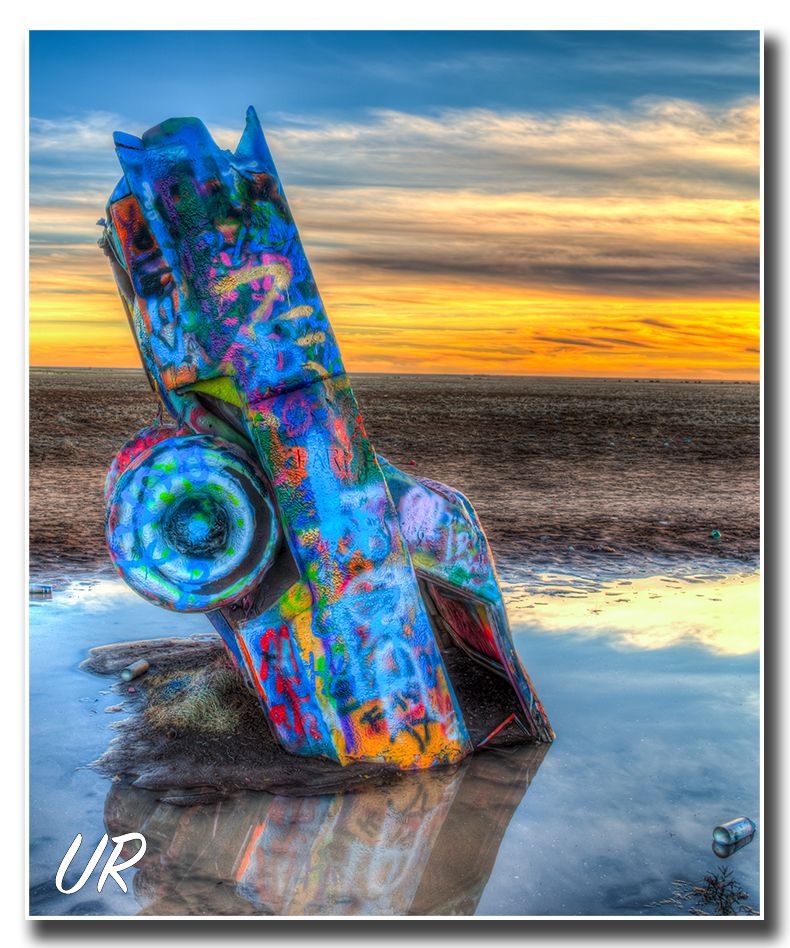 If you like cars, art, or just looking to freshen up your graffiti skills, the Cadillac Ranch is a great stop while visiting Texas or simply traveling the "Mother road."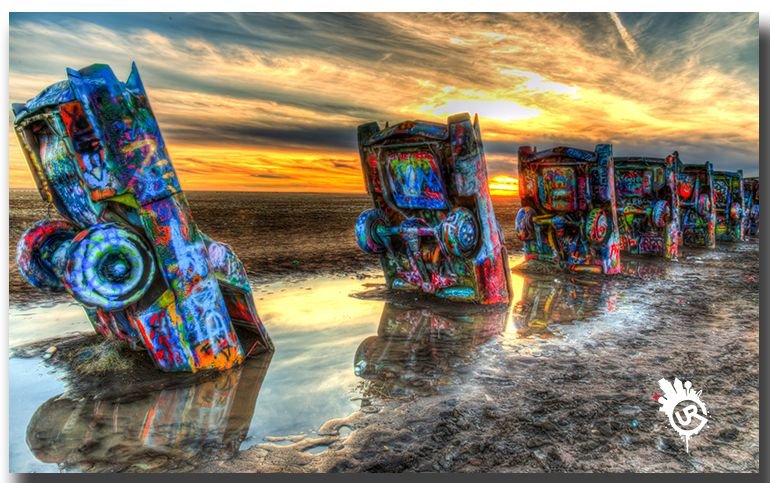 All photography are created and owned by me: My Road Tours: Youtube Channel / Urban Reflection LLC