6 days from now, I will leave my home and friends in New York City to board a one-way flight.
30,000 applicants, and I'm one of the few chosen ones.
One suitcase.
16 months.
16 countries.
And one big idea to prove to myself that I can create a new thriving digital business, be fully creatively expressed, immerse myself in every new culture, connect deeply with others (and through that, with myself), and most importantly - wake up every day with a sense of joy and fulfillment.
A big feat.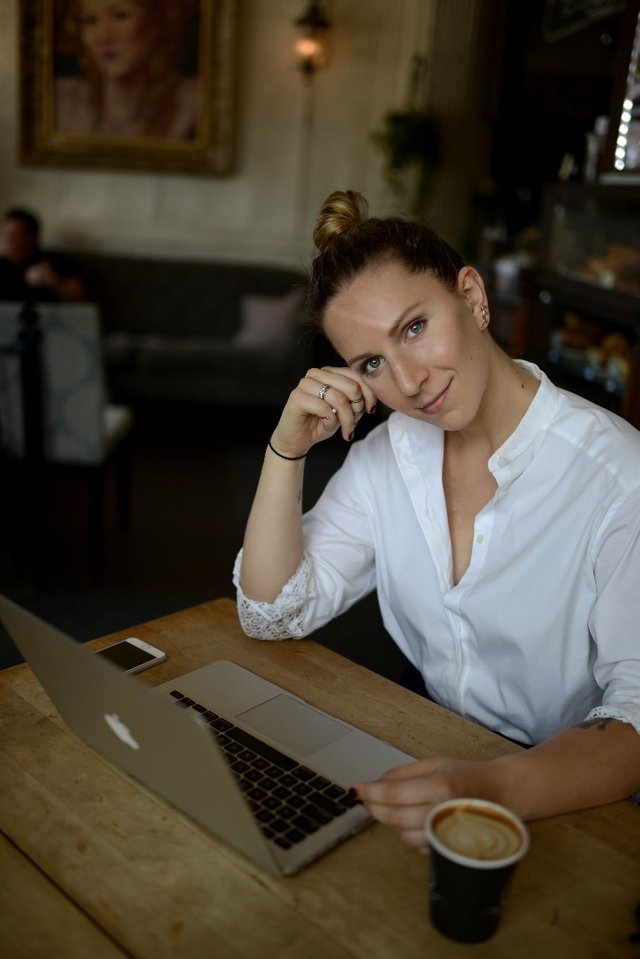 Hi, new friends. My name is Ksenia, and here are 3 things you should know about me from the get go:
I'm a professional social media addict [aka digital strategist and blogger - I'll be explaining in the next posts wtf it means exactly and how I make money on Instagram].
I'm a big believer in using meditation to create a successful business and life; I'm also a certified Strala yoga instructor [I've led retreats in Nicaragua and Brazil].
I was into wanderlust before the term was cool - I started traveling straight out of the womb as my family relocated from Russia to Australia. I've been to 26 countries so far, and have lived in San Francisco and New York for the last 8 years.
I'll be sharing more juicy details about each of the above points as we get to know each other (hey, let's take it slowly;), but for now let me tell you how I got myself into the whole 16 months out of a suitcase situation.
After achieving a longtime dream of mine and becoming a permanent resident of USA last fall, I noticed an unexpected burning desire within. It was an urge to get rid of all my possessions and live as a digital nomad, exploring new places and working at the same time. It feels like second teenagehood, with a punk rock attitude of making my own rules, being free from obligations, and questioning every aspect of my values and identity. According to astrology, most of us go through this phase in some shape or form. It hits when we're about 27 years old, and it's called Saturn Return (look it up - it's fascinating).
Thankfully, I have a profitable blog, Breakfast Criminals that so far has given me the freedom to make money from eating (and making) delicious healthy breakfasts around the world.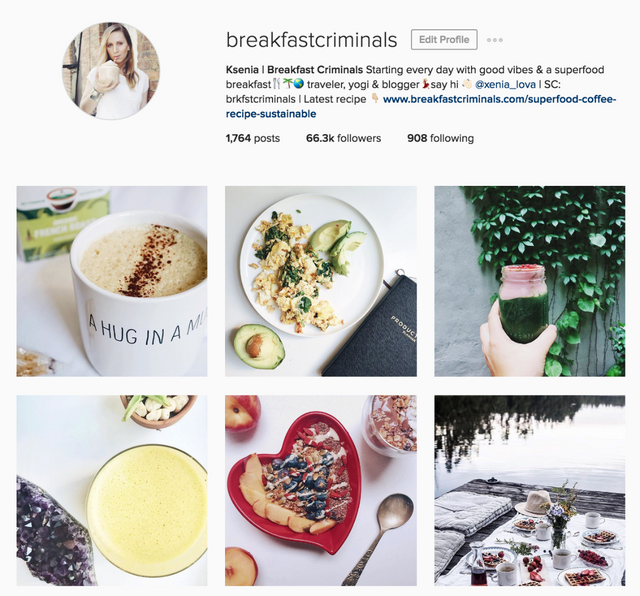 I expect it to shift and evolve in the next 16 months, and I'm about to launch a new website that will explore the relationship between digital entrepreneurship and wifi-free enlightenment.
So far, the itinerary looks something like this:
Missouri - Arizona - California - Colorado - New York - Indonesia - Russia - Croatia - Portugal - Morocco - Bulgaria - Serbia - Czech Republic - Colombia - Argentina - Peru - Mexico.
4 months on my own, then 12 months with Remote Year.
I'm excited to be taking you along with me on this crazy journey!
I'm new to this rad Steemit community, and welcome any comments, questions and suggestions. I'm happy to answer your questions about social media marketing, meditation, aligning your purpose with your business, and digital nomad lifestyle in my next posts!