Earlier this year, I took a trip to my neighboring country, Hungary (or Magyarország), for some time to relax and also to meet up with some relatives (I'm from Romania, btw).
My first stop was Budapest, the vibrant capital of Hungary.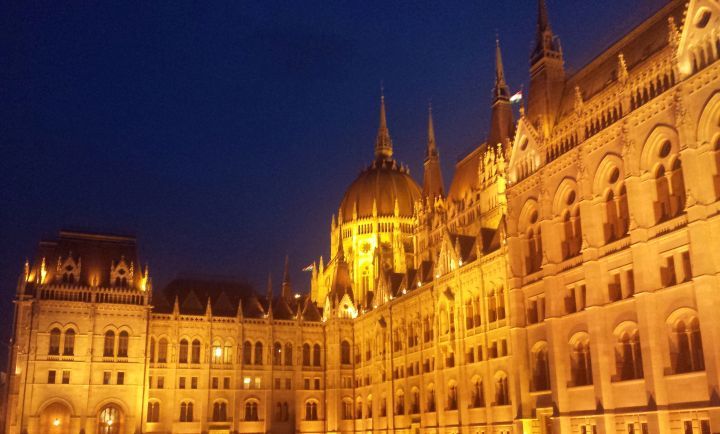 And my second stop was in Keszthely, a small city on the western side of Lake Balaton. But more on that towards the end of the article.
I had three days on my own to discover what Budapest had to offer, but it was nowhere near enough. There is so much variety and abundance that I definitely need to go back and visit again to explore some more.
Hence this article cannot do enough justice to how amazing Budapest is. All I can hope is to convince you that if one day you want to visit Budapest, it will be totally worth it.
Here's what caught my eye:
In Budapest
The Citadella
Here's a beautiful view of the Parliament House from the Citadella (and also of
yours truly
). The Citadel is a very well preserved medieval mini-city the top of the Gellért Hill.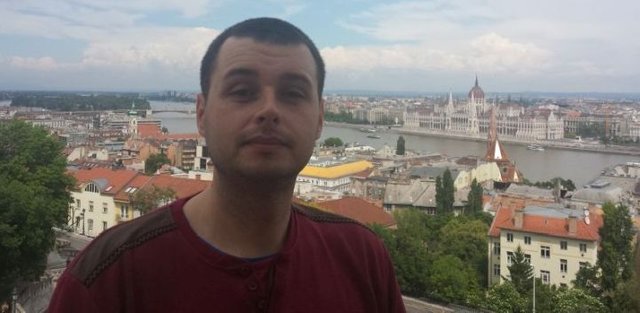 Inside the Citadella, you will find the National Art Museum, the National Library, some really cool looking medieval buildings like this one:
Of course there are lots of coffee shops where you can chill and enjoy the day.
You can get there either by foot, by bus (I forgot which number), or by Sikló (funicular). If you want to take the Sikló, you will have to wait, as a lot of tourists want to experience the slow 10 minute ride up to the citadel. I suggest going up by foot.
Hummus Bar
It's a chain of restaurants serving oriental food. If you're vegan or just want to try out some healthy food variety, it's the perfect choice. Have a look at this yummy healthy food: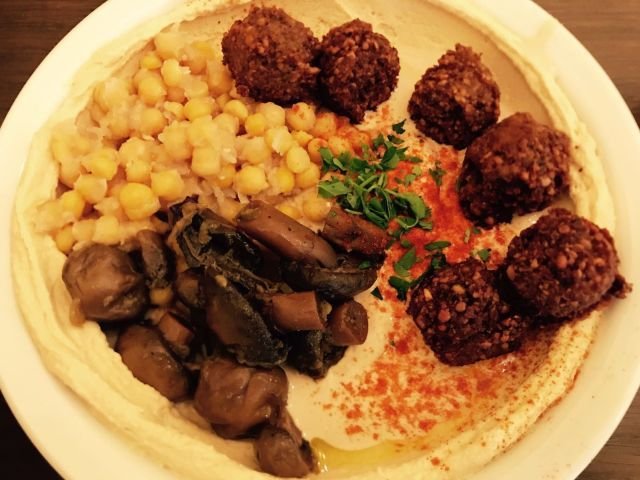 The Jewish synagoue
The synagogue in Budapest is the 2nd largest synagogue in the world, surpassed only the one in New York City. Budapest has a large community of Jewish people, and they also have a Jewish quarter, with a rich night life.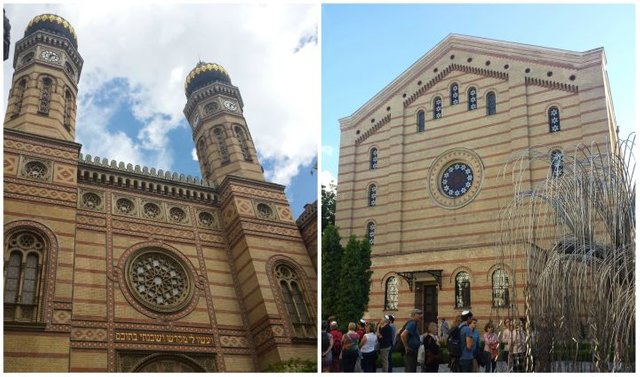 And inside the courtyard you can also find a place of stillness if you'd like.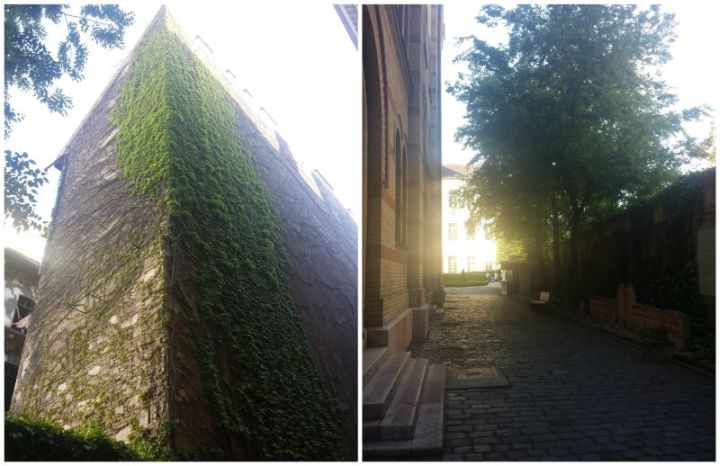 The Ruin Pub in Szimpla Kert
From what I've heard and read, the
ruin pub
trend was started in Budapest, the first being the one in Szimpla Kert.
It's a very unusual design, it looks like everything was thrown in there at random. But believe it or not, there is a logic behind the ruin pub's design.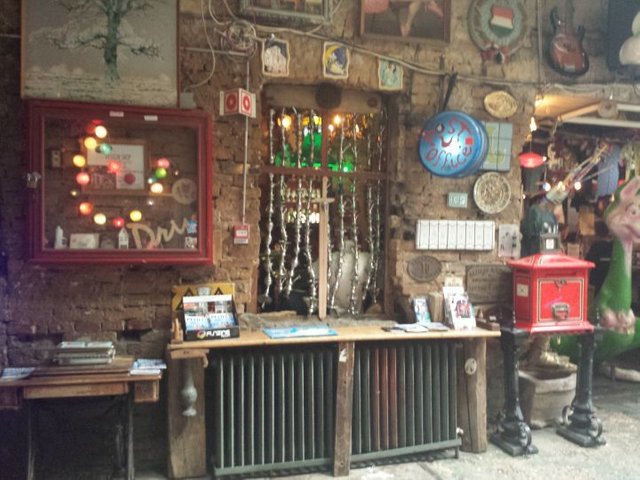 Definitely worth visiting, as you can see in the video below. Also, the beer was good here.
The Váci Street
This is probably the most famous street of Budapest. It's a long shopping street, where you can find anything you'd like, all major brands are here.
What I found interesting was this cool looking statue, inviting you inside the pub: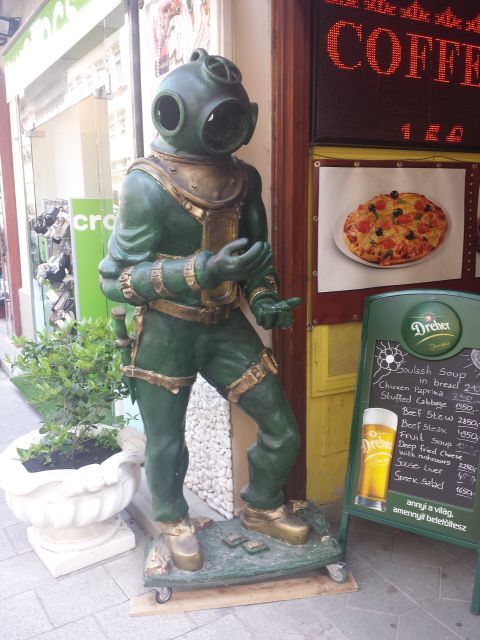 St. Stephen's Basilica
A large roman catholic basilica, named in honour of Stephen (István), the first King of Hungary (thank you,
Wikipedia
)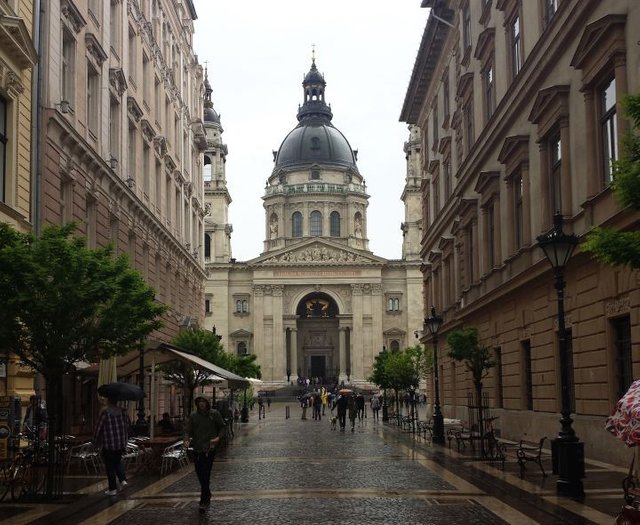 Definitely worth visiting, even on a rainy day.
Central Market Hall
This is a restored neogothic hall for traders with grocery produce on the ground & souvenirs.
Check out the chilli peppers and the smiley-face pickle jars: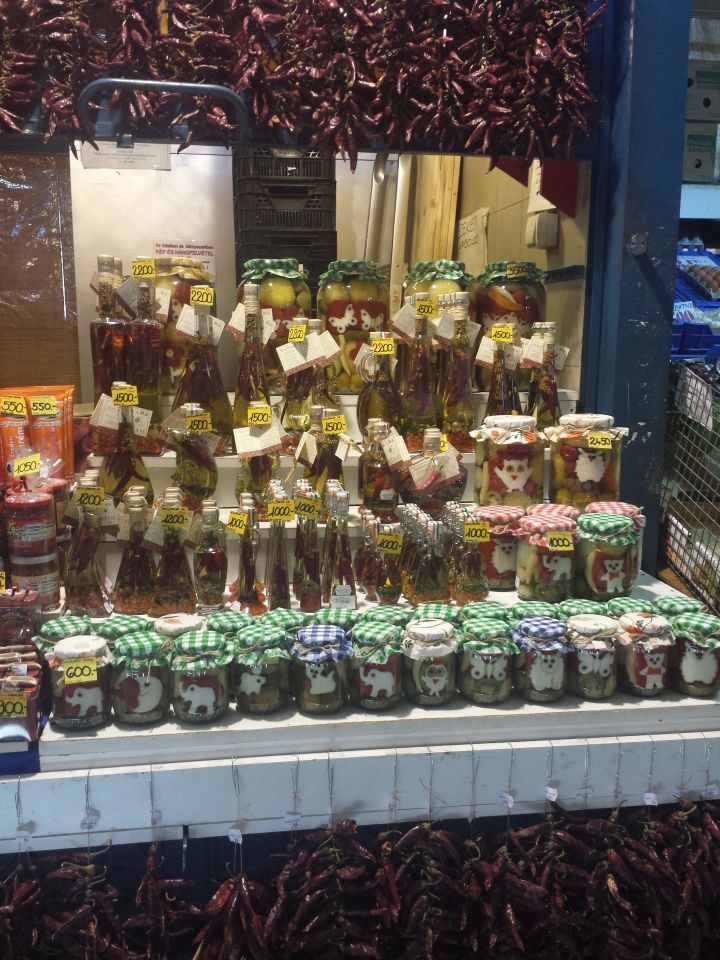 After 3 days in Budapest, my trip continued to Keszthely, a small city located on the shore of Lake Balaton. That's where I met some relatives and spent quality time together.
The city is located at 3 hours' drive from Budapest. Below are some things that the little city has to offer. Besides the culinary experiences, I was surprised to discover the big influence that the Festetics family had over the city's development.
The Festetics Castle
The Festetics were a noble Hungarian family that have helped a lot with the development of the area. They also owned quite a castle: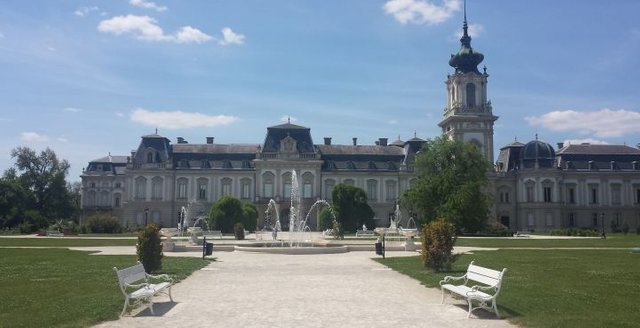 Delicious Food
This must be the tastiest trout I've ever eaten in my life. And I do have some fish-eating experience, believe me.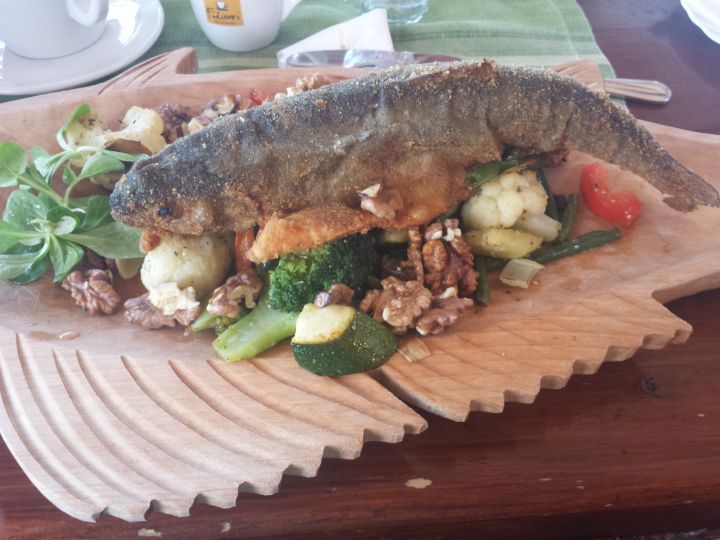 Eating walnuts with trout was an unexpected culinary mix, but a very satisfactory experience for my tasting buds. The veggies were delicious as well. You can order this at Jóbarát Vendéglő, in Keszthely
Carefree Swans
Judging by what I've seen in Keszthely, swans will soon rule the world. It all starts with them walking fearlessly and carelessly amongst pedestrians.
This one was almost asking me what are you doing there? this is my territory. Of course, I apologized for intruding and interrupting it's stroll: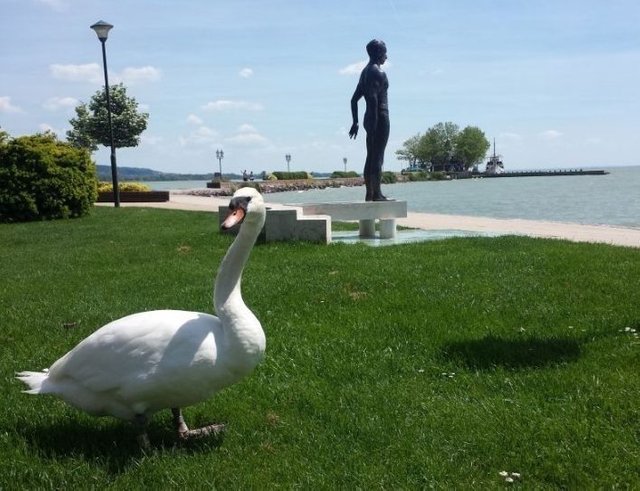 Want even more proof that swans are plotting? Check out the Swan Invasion (they should make a movie about this):

Ok, ok, joke aside, there were a lot of birds, mostly swans that didn't give a damn about you. All they wanted was to be fed.
A Buddhist Temple
After a 25 minute's drive from Keszthely, you will arrive at Zalaszántói Sztúpa, a Buddhist Temple. Even the Dalai Lama has visited this temple.
You can't drive straight up to the temple, you will have to leave your car at the bottom of the hill and take a 10 minute walk by foot to reach the temple.
But when you get there: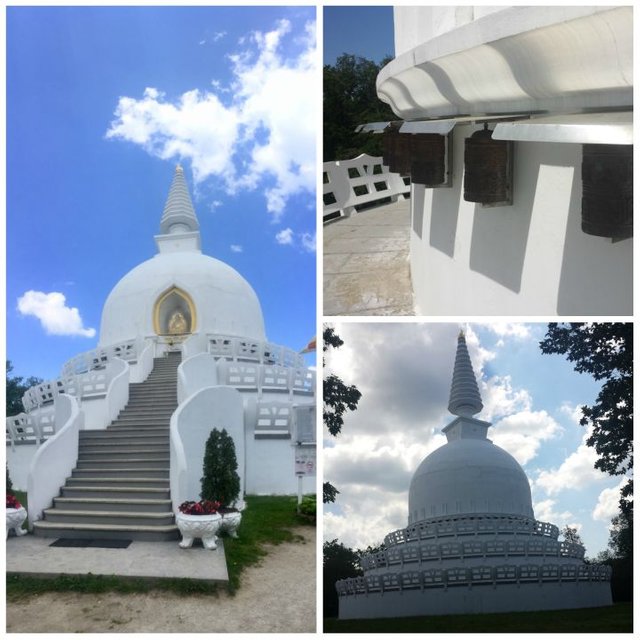 In spring, it's a serven place, colorful, with lots of silence. There's even a meditation room where you can sit down and find inner peace. Remember to leave your shoes outside before entering.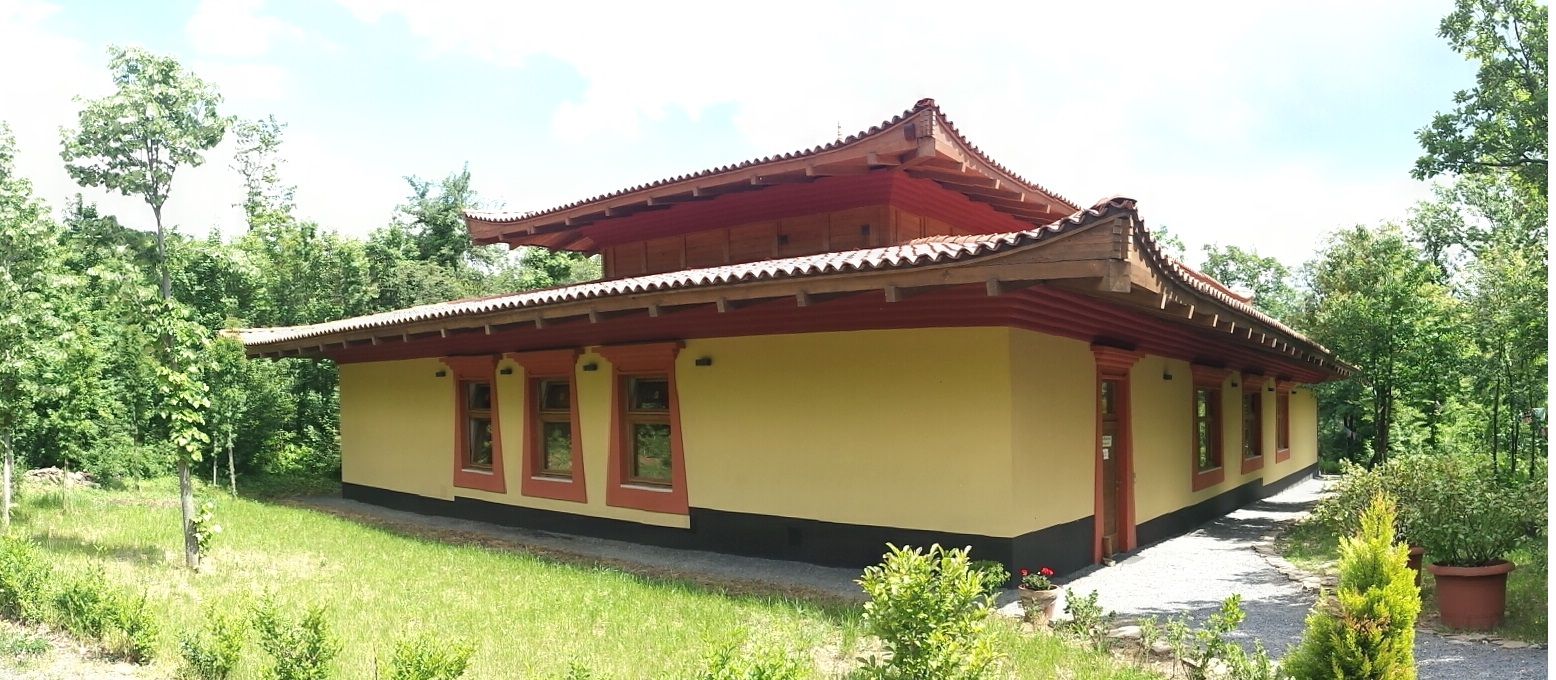 So that's it for now. There's much more to be seen in Budapest and Hungary in general, and I think this was just the tip of the iceberg.
Alright, remember to Upvote if you've enjoyed this, and …
Take care, be a cake. A dietetic one, if it's possible.