Just Give Me ALL The Cheese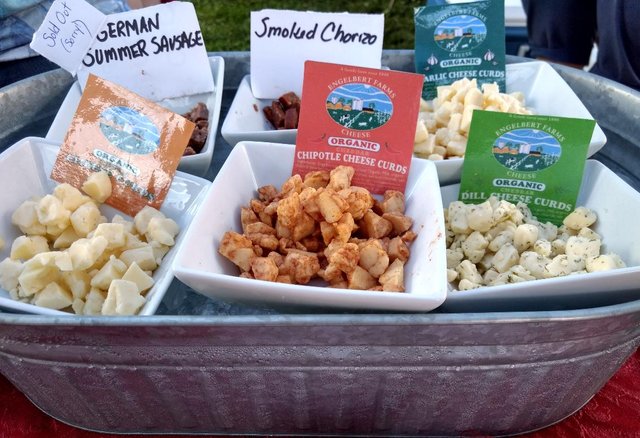 Last weekend @donvee and I made our way to Odessa, New York for the Finger Lakes Cheese Festival at Sunset View Creamery. We've been getting so much rain, so it was so nice to spend a warm summer day outside.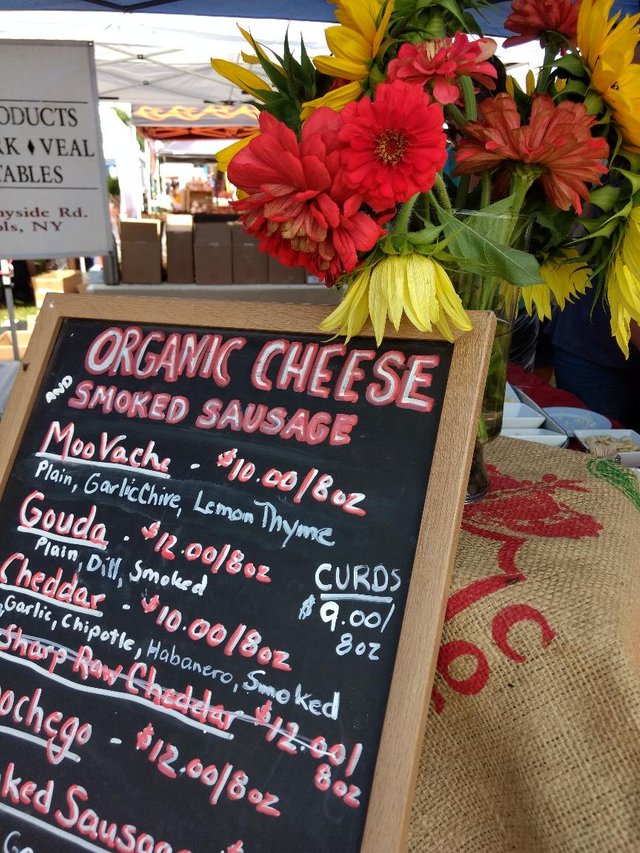 There were so many local farms and vendors selling all types of cheeses, as well as produce, local maple syrup, cooking oils, desserts, and other products.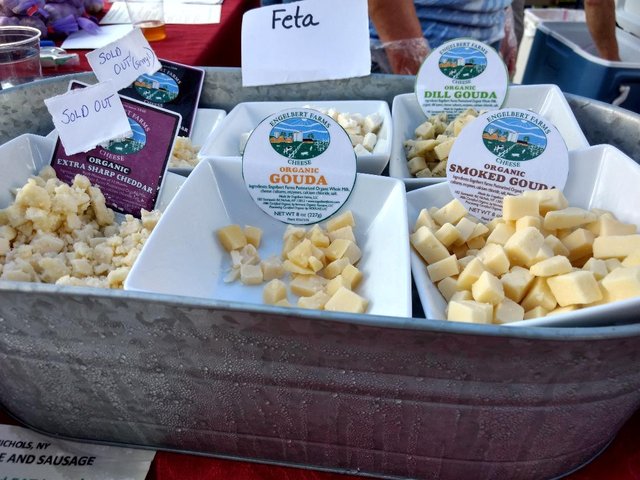 There were a few seminars as well. We attended the mozzarella making seminar. They made it from cheese curds and I thought that was cheating. I wanted to see it from start to finish. Basically, you heat the curds until they soften and stretch and you can form then into a solid, stretchy mass again. They you stretch it some more and cool it down. The chef tied some into knots, and made a few balls about the size of golf balls.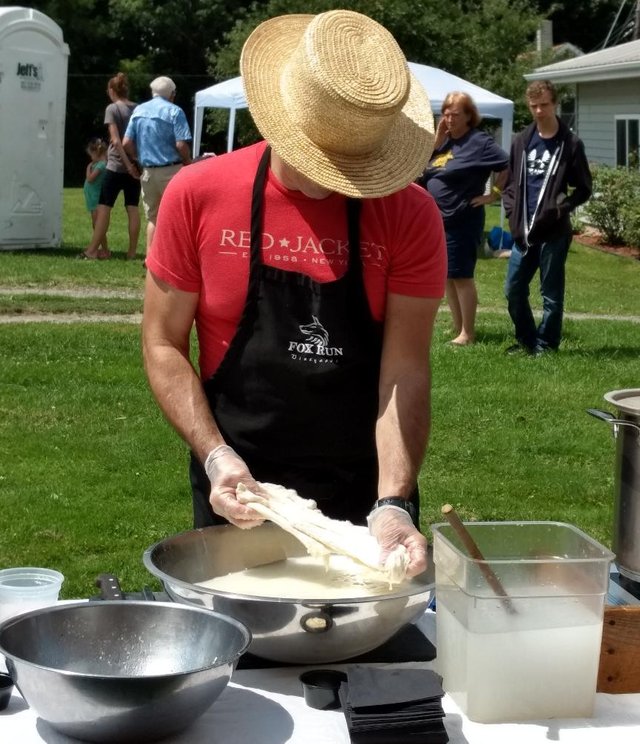 It was an extra $2 to attend the demonstration, which included a sample of freshly made mozzarella. The man and woman in the background didn't look too happy about missing out on the samples. I wasn't sharing.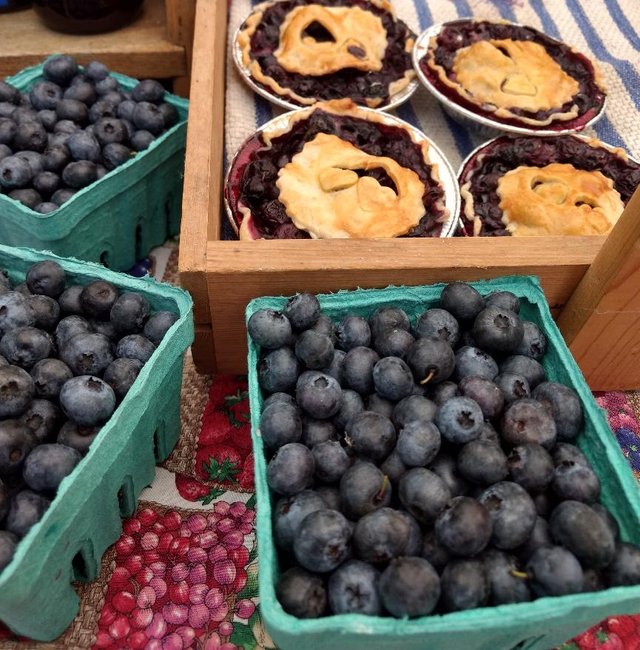 I was temped to buy a mini blueberry pie, but I went with a whoopie pie instead. I have about 5 pounds of blueberries in my freezer, so I guess I should bake my own pie.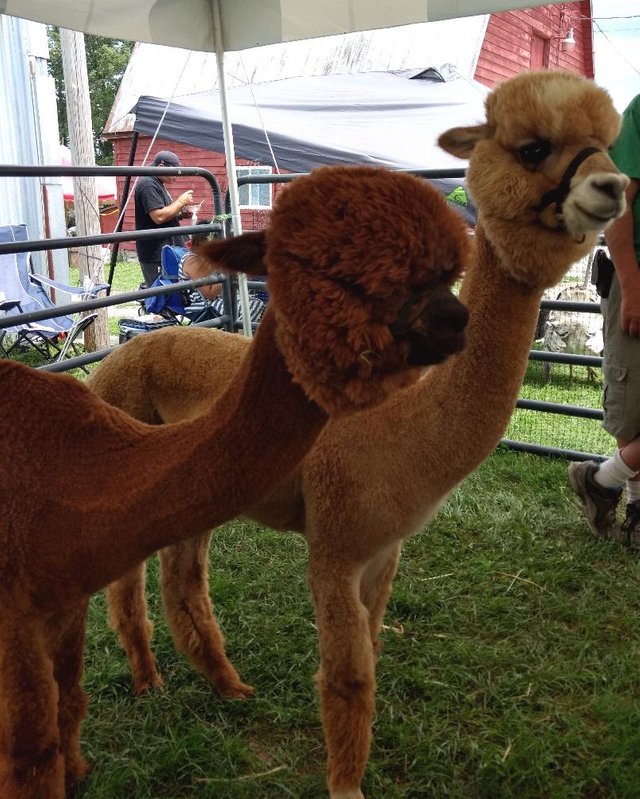 Since it's a farm, there were some animals too. I got to pet a pig named Blueberry. She flopped down in the straw and let me rub her belly. There were cows (of course, it is a dairy farm), sheep, and someone from another farm brought a few alpacas. Their fleece looked so soft. I'll have to try to knit something out of alpaca fleece one day.
Parking and traffic was a bit unorganized, but otherwise it was a great day. I brought home some garlic and chive goat cheese and some curds.
What's your favorite type of cheese?
Thanks for stopping by! If you enjoyed it, please upvote/comment. Follow me for more of my travel and cooking adventures! All photos and content are my own.