Hiking the Jordan Pond Path at Acadia National Park
@donvee and I had planned to go to Glacier National Park in Montana this summer, but our plans changed so we decided to make the trip to Acadia National Park in Maine instead. We've been to Maine before, but only to Portland and Freeport, and never to Acadia or Bar Harbor. We brought along our 7 year old nephew for the 10 hour ride from Pennsylvania. At the age of 7 he's done more air travel than me, but never a long road trip.
We spent our first night about 2 hours from the park as the question "How much longer?" started coming more and more frequently. The morning we arrived in Acadia, after we purchased our park pass at the visitors center, our first destination was the Jordan Pond Path. I had planned a few hikes before leaving Pennsylvania using the hiking project app https://www.hikingproject.com.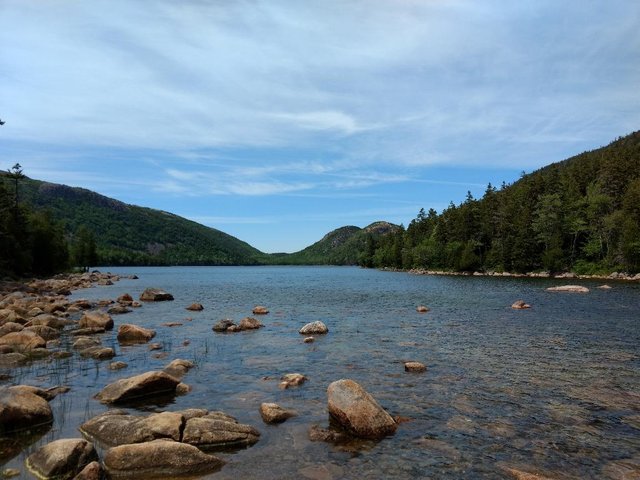 It's just under 3.5 miles around the pond, and one of the most beautiful hikes in the park, in my opinion. We took the path counter-clockwise around the pond, getting a great view of "The Bubbles" - two mountains that we would end up hiking a few days later into our trip.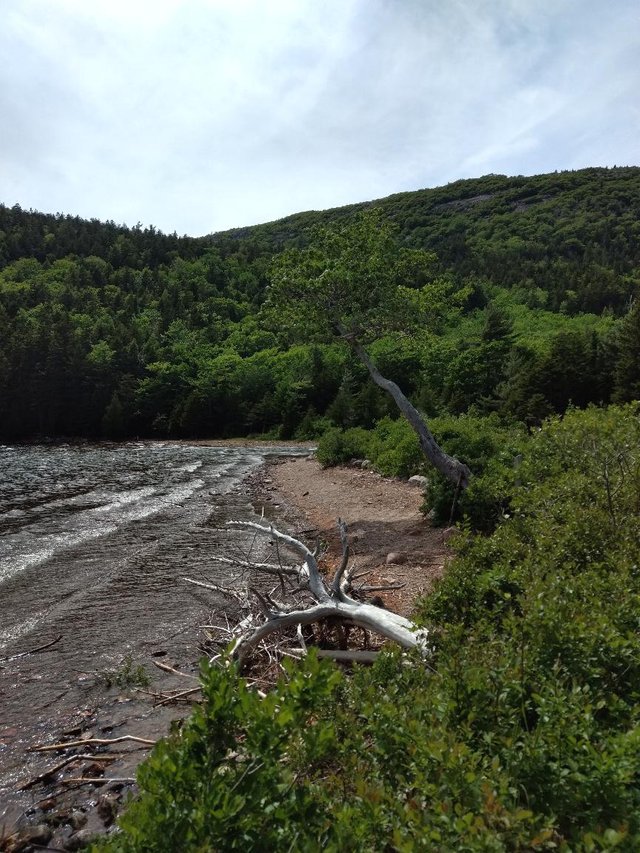 The hike was relatively easy along the eastern shore. But about a mile in my nephew started to get tired (bored?). He complained that his legs were worn down to little nubs, like an overused pencil eraser. That didn't last too long though. He began climbing the rocks and enjoyed this bridge quite a bit.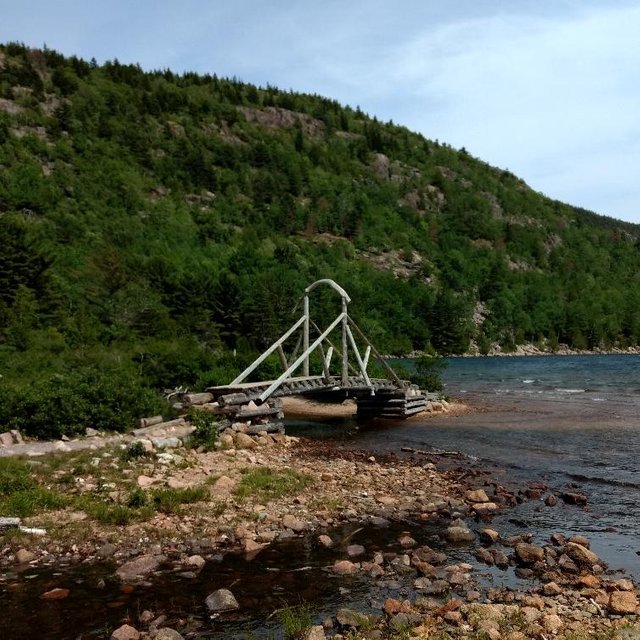 The other side of the pond was a little more challenging with a rocky path that followed along the shore.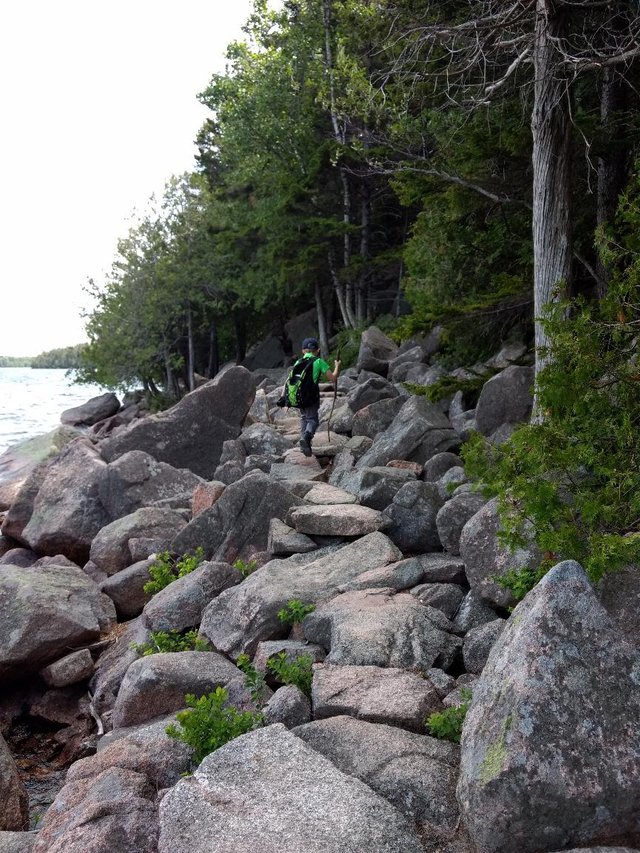 Once we were past the rocky path, you have to walk along a boardwalk so not to disturb the plants along the ground. My nephew loved this part. It got a little tricky when other hikers approached from the opposite direction. They were in the process of replacing some of the boardwalk while we were there, making it wider and adding some more platforms to stand aside and allow others to pass. Some of the boards in the older section weren't in great shape, moving and rocking a bit while walking over them. This was definitely my nephew's favorite part!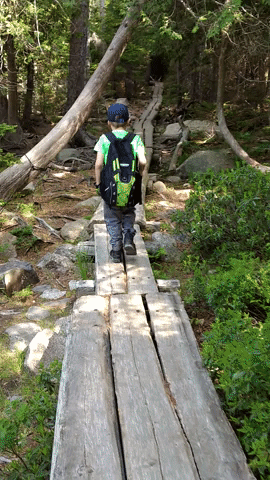 At the end of the loop we ended up stopping for a bite to eat at the Jordan Pond House. We enjoyed some local blueberry soda and fresh popovers with butter and local strawberry jam. At $12 per person, it was an expensive snack, but we really enjoyed it. And the views overlooking the pond from the restaurant were gorgeous. I definitely recommend hiking the Jordan Pond Path if you're ever in Acadia.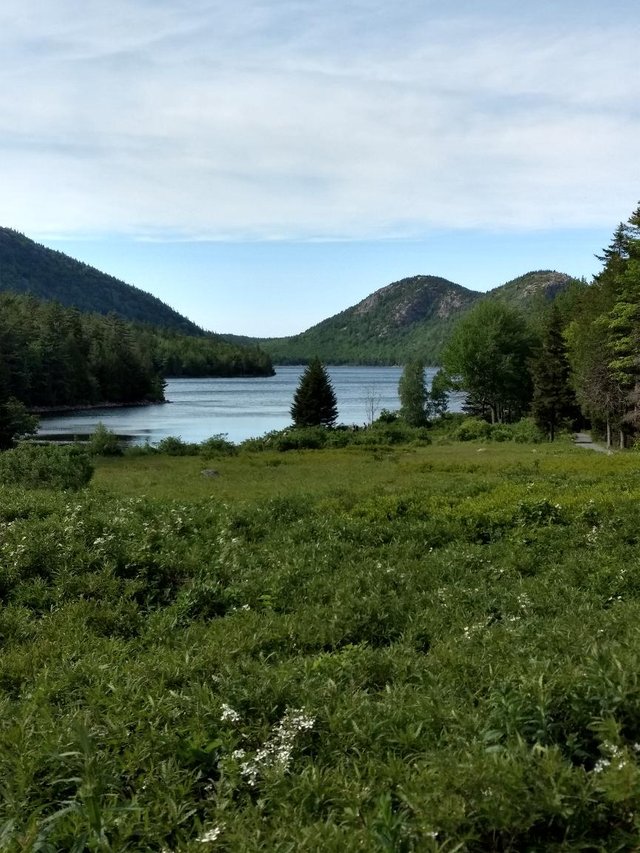 Thanks for stopping by! If you enjoyed it, please upvote/comment. Follow me for more of my travel and cooking adventures! All photos and content are my own.