OLD GOA- TOURISM PLACE GOA(INDIA)
From the 16th to the 18th centuries, when Old Goa's population exceeded that of Lisbon or London, Goa's former capital was considered the 'Rome of the East'. You can still sense that grandeur as you wander what's left of the city, with its towering churches and cathedrals and majestic convents. Its rise under the Portuguese, from 1510, was meteoric, but cholera and malaria outbreaks forced the abandonment of the city in the 1600s. In 1843 the capital was officially shifted to Panaji. Some of the most imposing churches and cathedrals are still in use and are remarkably well preserved, while other historical buildings have become museums or simply ruins. It's a fascinating day trip, but it can get crowded
Basilica of Bom Jesus
Built in the year 1594 and consecrated in 1605, this church coincides with the beginning of Christianity in India. Basilica of Bom Jesus Overview
The Basilica of Bom Jesus church is one of a kind in India and is known for its exemplary baroque architecture.It holds the remains of St. Francis Xavier, a special friend of St. Ignatius Loyola with whom he founded the Society of Jesus (Jesuits). Even after 400 years, the remains are in a good condition and are taken out once every decade. Up until half a century ago, Goa was the capital of Portuguese rule in India and this is part of their heritage. A site with rich cultural and religious significance, the Basilica of Bom Jesus has been declared a World Heritage Site by UNESCO.
Literally translating to 'Holy Jesus', the basilica of Bom Jesus is the only church in Old Goa that is not plastered on the outside.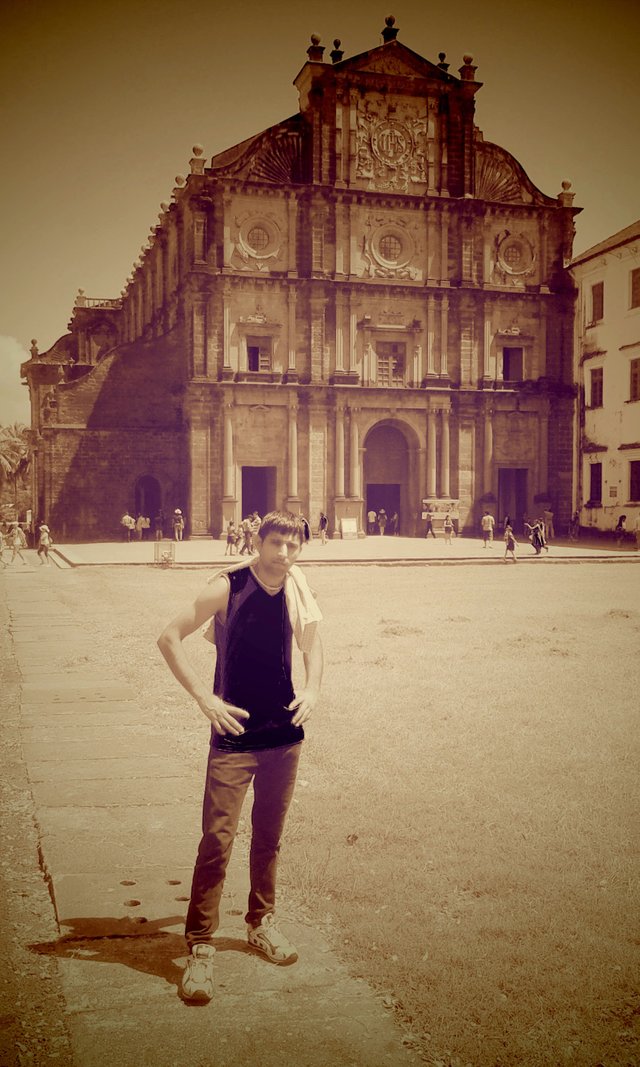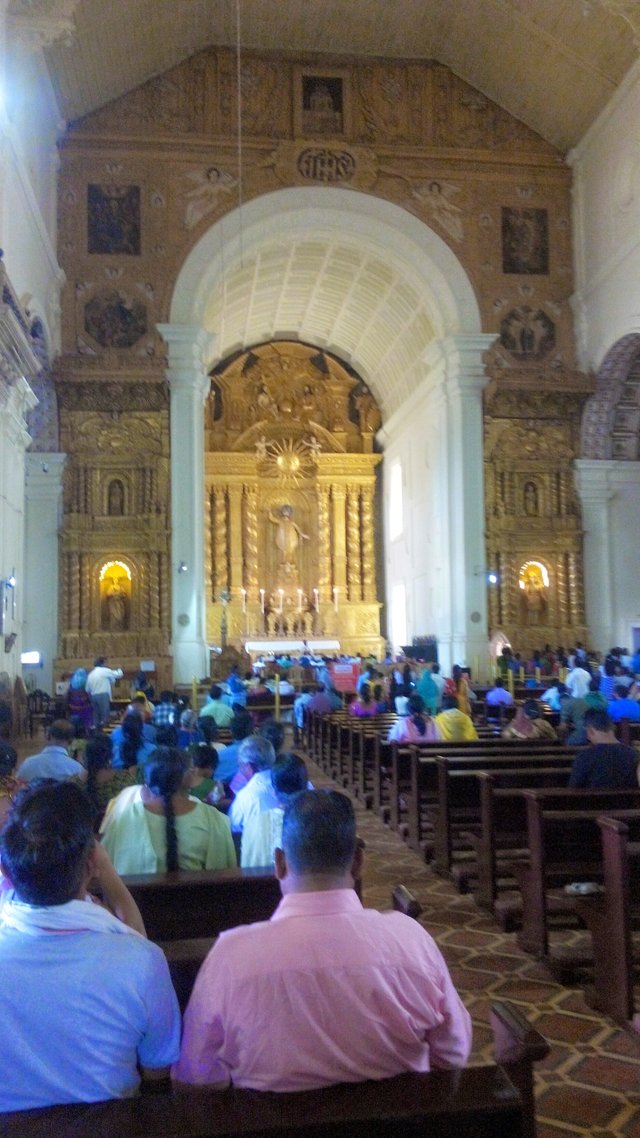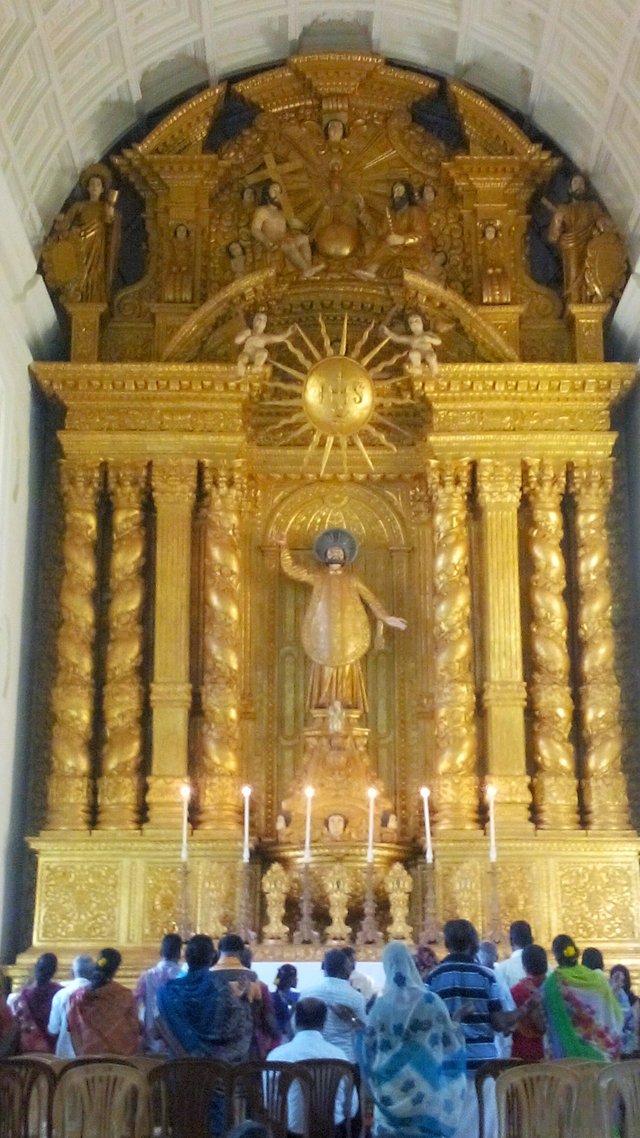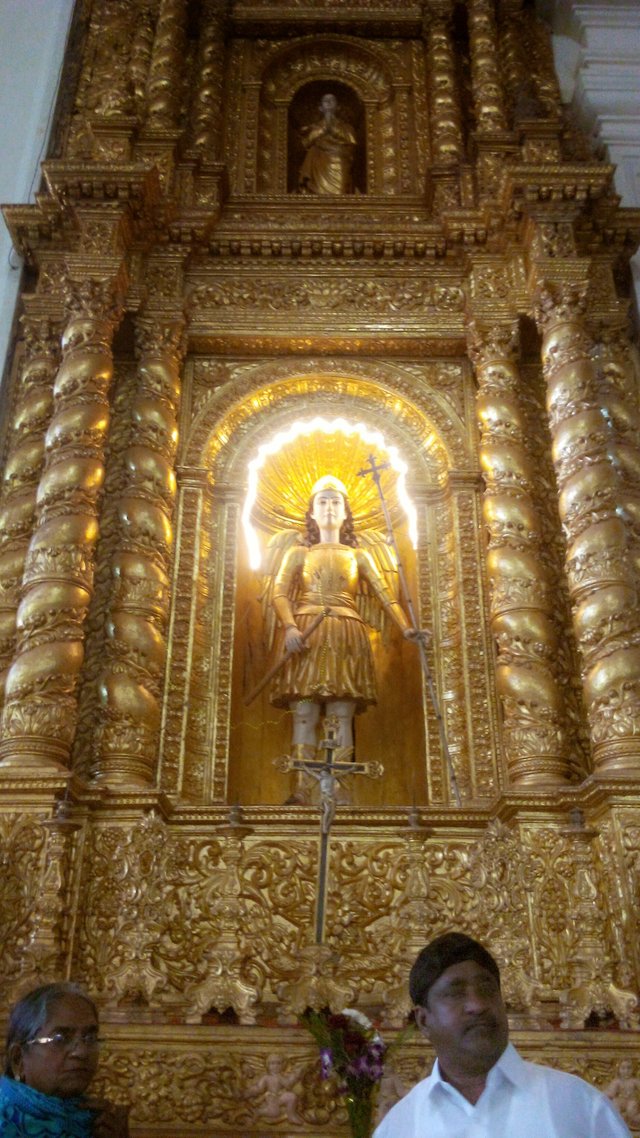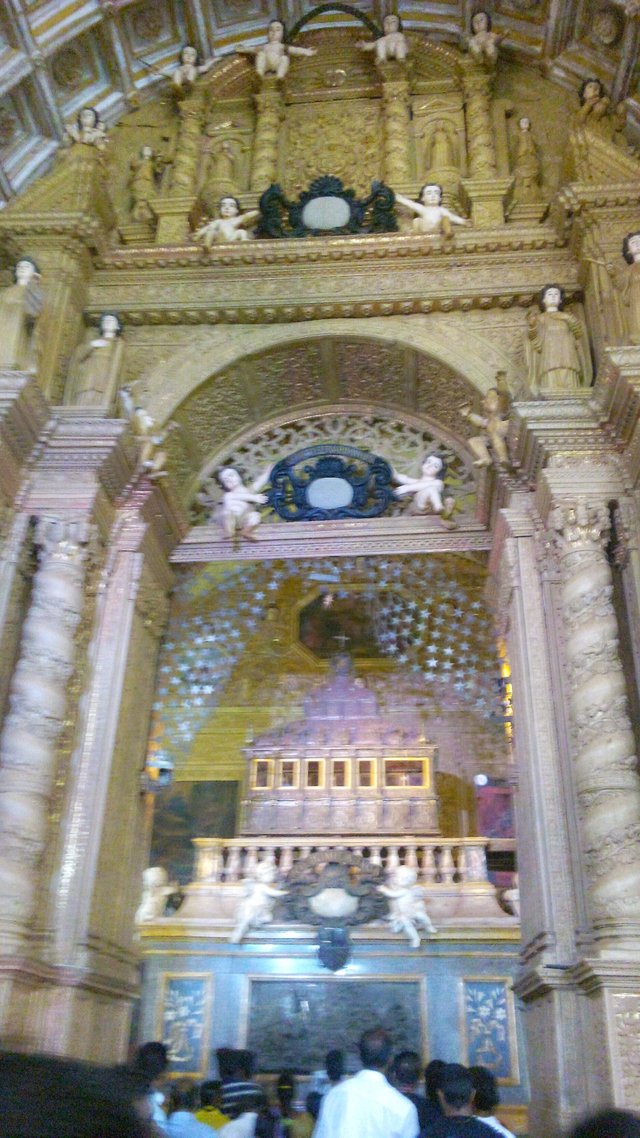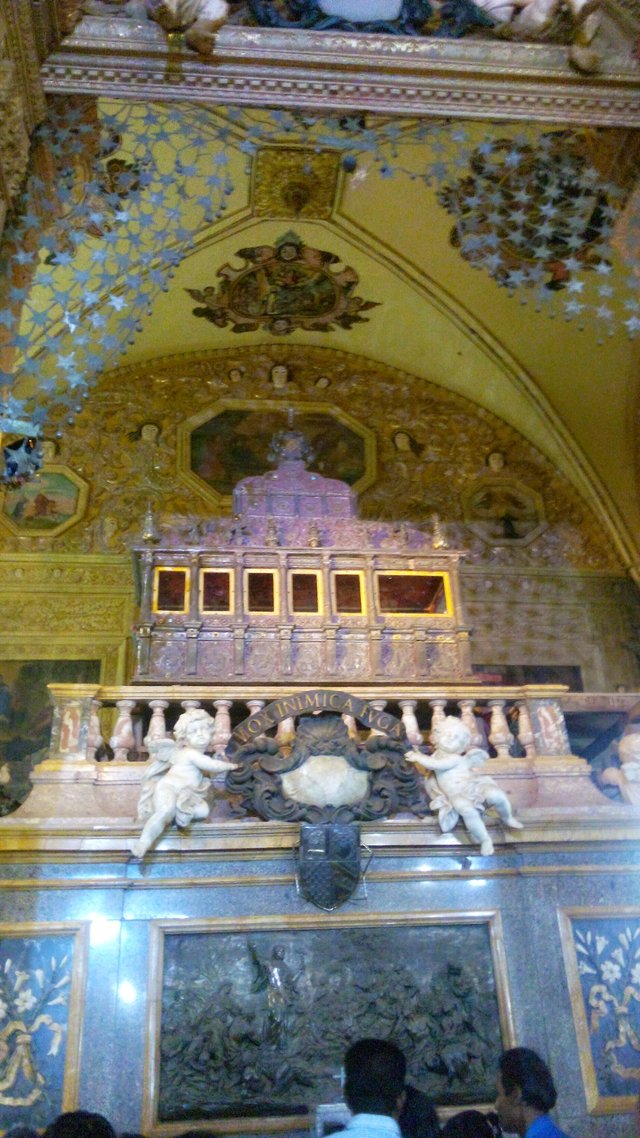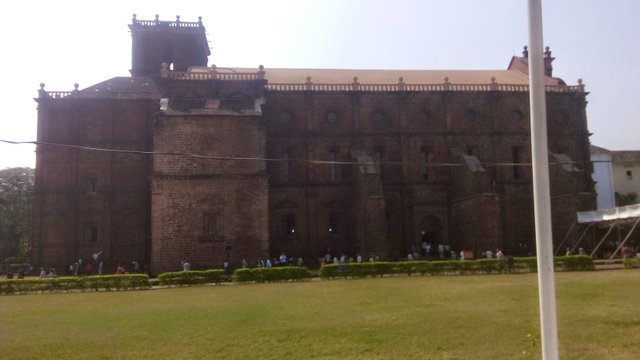 Sé Cathedral
At over 76m long and 55m wide, the cavernous Sé Cathedral is the largest church in Asia. Building commenced in 1562, on the orders of King Dom Sebastiao of Portugal, and the finishing touches were finally made some 90 years later. The exterior is notable for its plain style, in the Tuscan tradition. Also of note is its rather lopsided look resulting from the loss of one of its bell towers, which collapsed in 1776 after being struck by lightning.
The remaining tower houses the famous Sino de Ouro (Golden Bell), the largest in Asia and renowned for its rich tone, which once tolled to accompany the Inquisition's notoriously cruel autos-da-fé (trials of faith).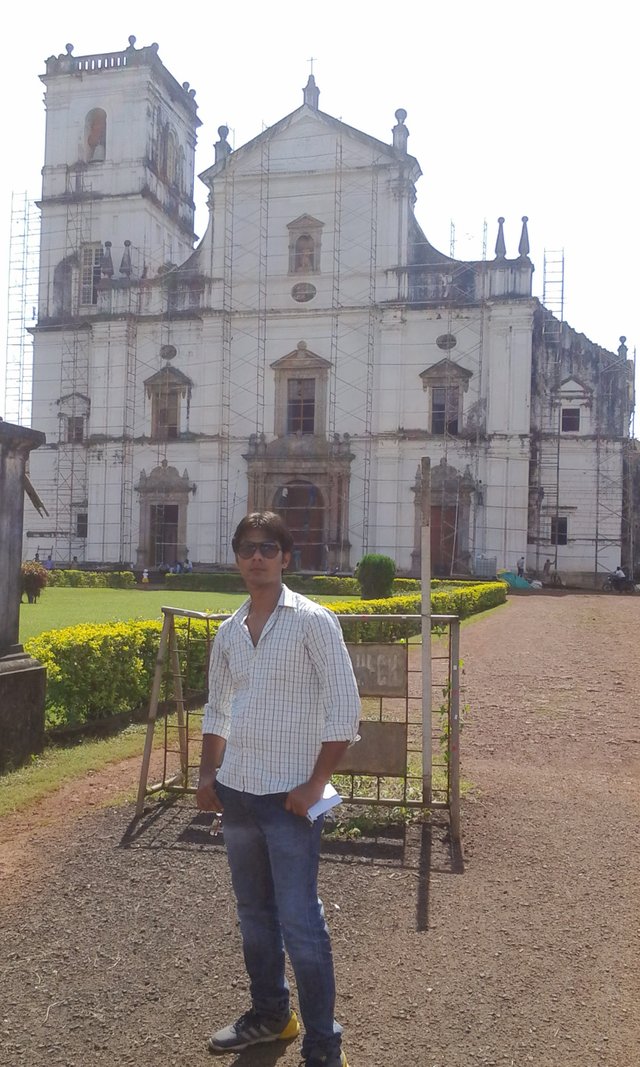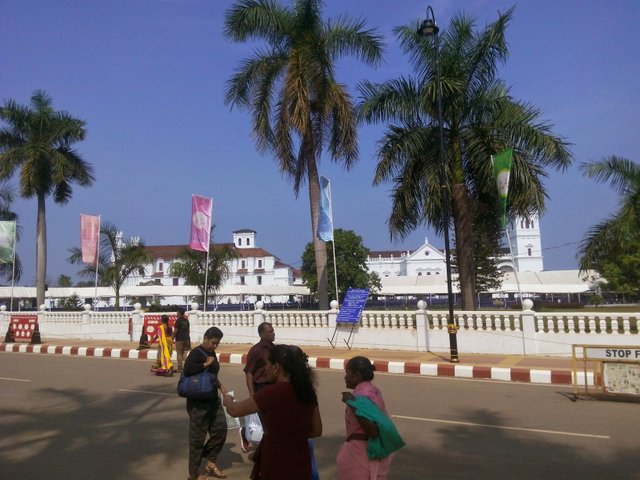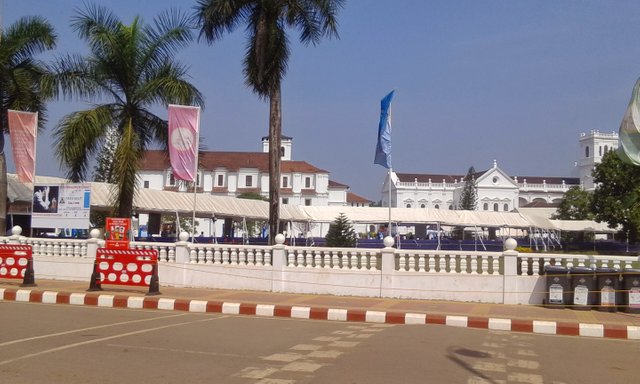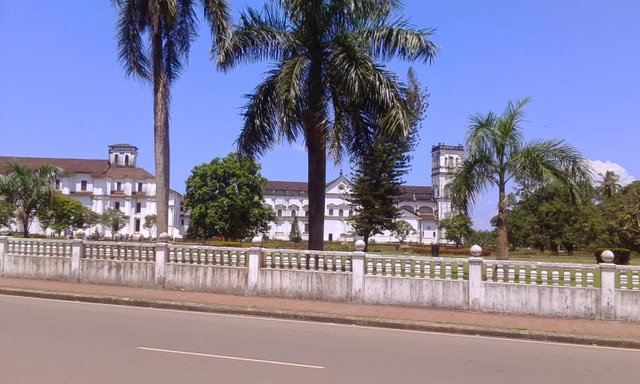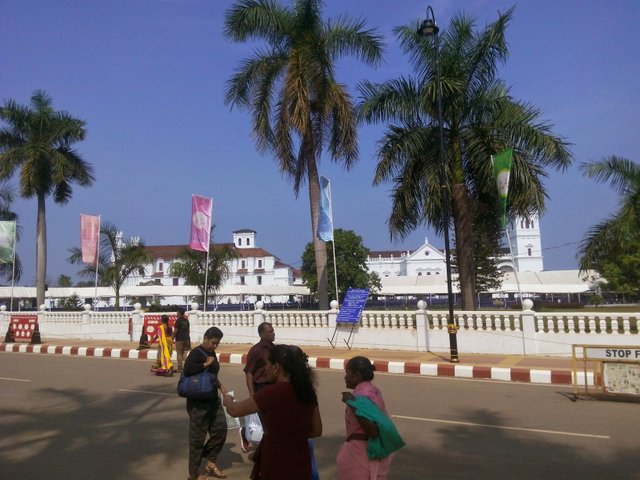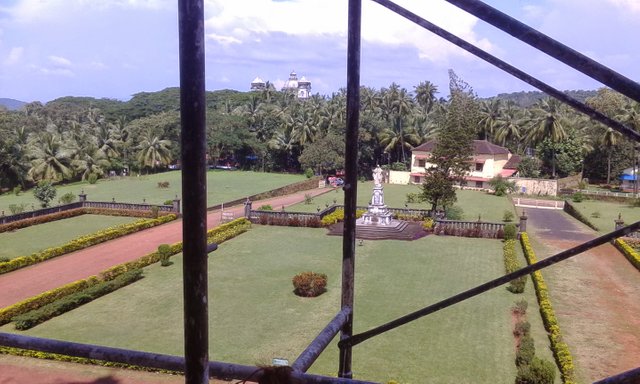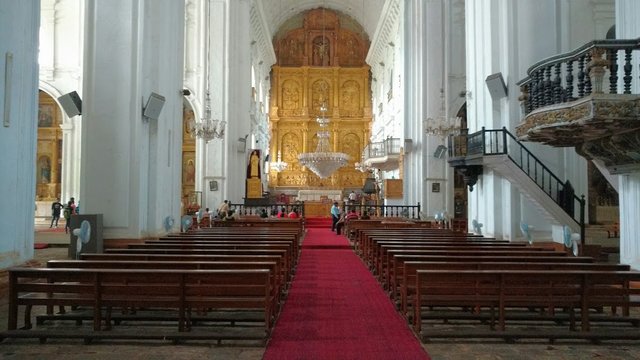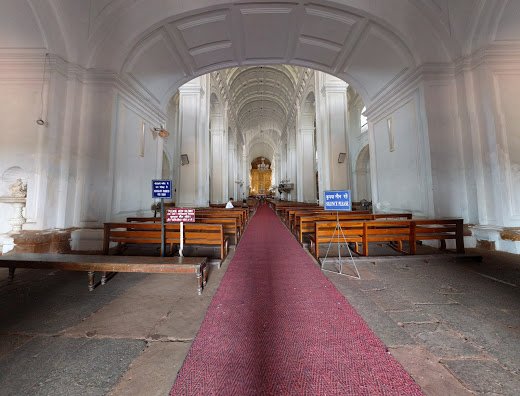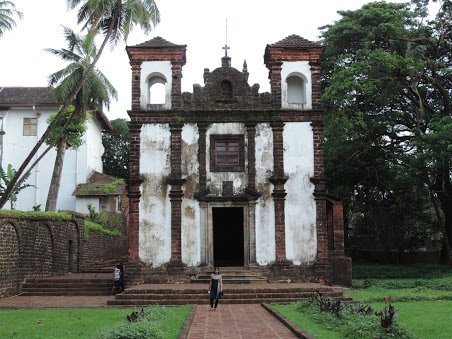 Saint Francis Xavier was born on April 7, 1506, in a castle near Sangüesa in Navarre (part of present-day Spain). With encouragement from his friend Ignatius of Loyola, Xavier devoted himself to religious service and became one of the founders of the Jesuit order. Much of his life was spent tending to missions in areas such as India and Japan. He was 46 when he died on China's Shangchuan Island on December 3, 1552.
The body, having resisted extensive decay, is now in the Basilica of Bom Jesus in Goa, where it was placed into a silver casket on December 2, 1637. The silver casket is lowered for public viewing only during the public exposition which occurs for a duration of 6 weeks every 10 years, the most recent of which took place in 2014. That time i am in goa and also went to see him. It is more than 400 years old.