MY FIRST TRIP REPORT! Hiking and climbing / Mount Turska Gora
Hello dear Steemians :)
This will be my first trip report. Hope you'll enjoy it :)
Last year in July me and my cousin @shakazula went hiking in the Kamnik-Savinja Alps.
For first night our destination was Frischauf Lodge at Okrešelj ( 1,378 m or 4,521 ft ). At around 8 PM we parked our car in Logar Valley.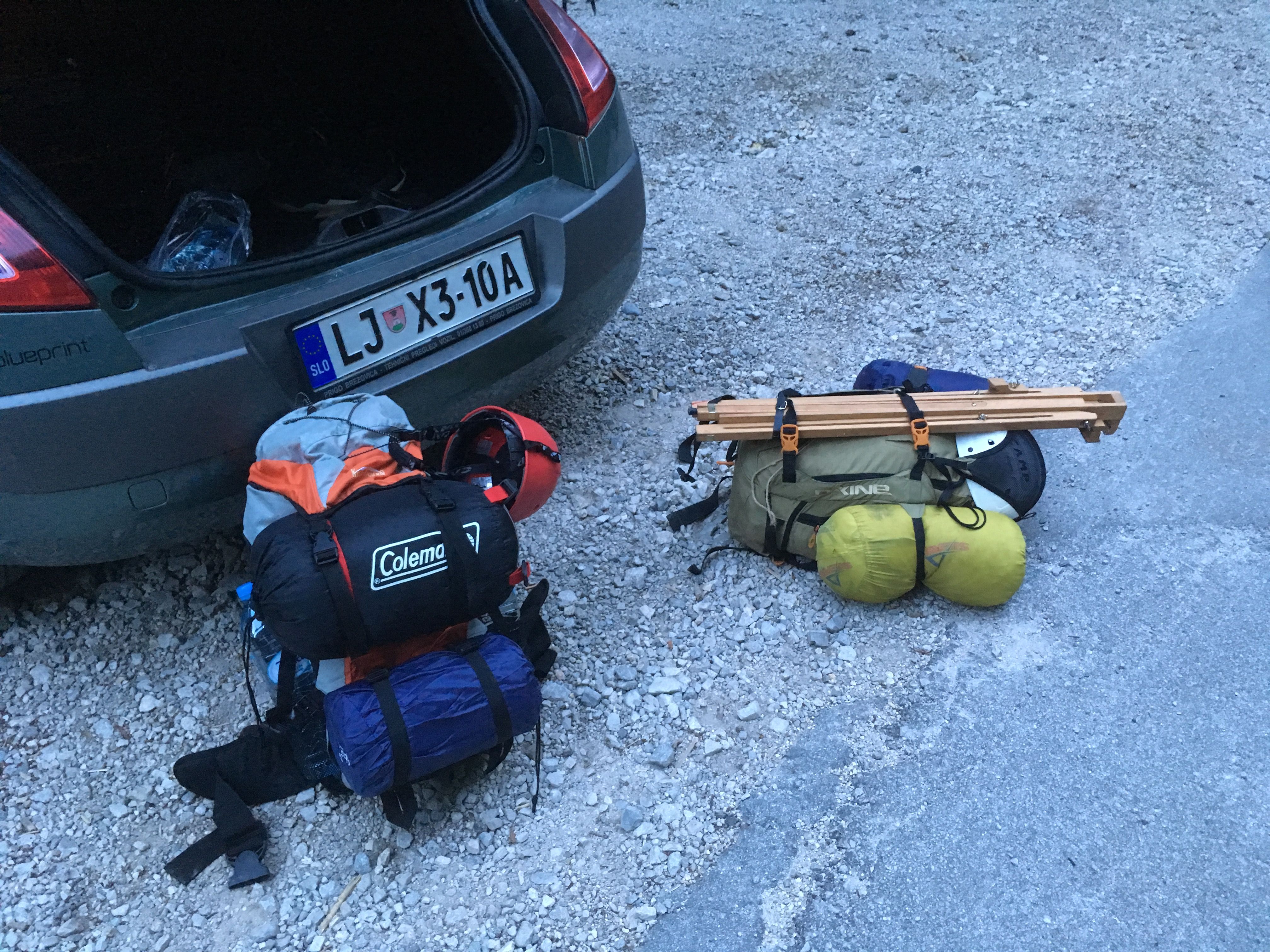 We started hiking and after 1 hour we reached Frischauf Lodge. We slept under the sky in our sleeping bags. Our destination for next morning was Mount Turska Gora ( 2,251 m or 7,385 ft ). We woke up at around 4 AM, ate breakfast and started hiking. After 1 hour we could enjoyed in this sunrise view.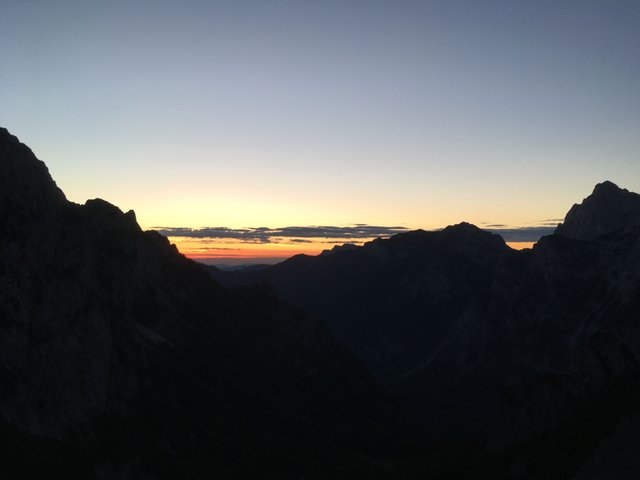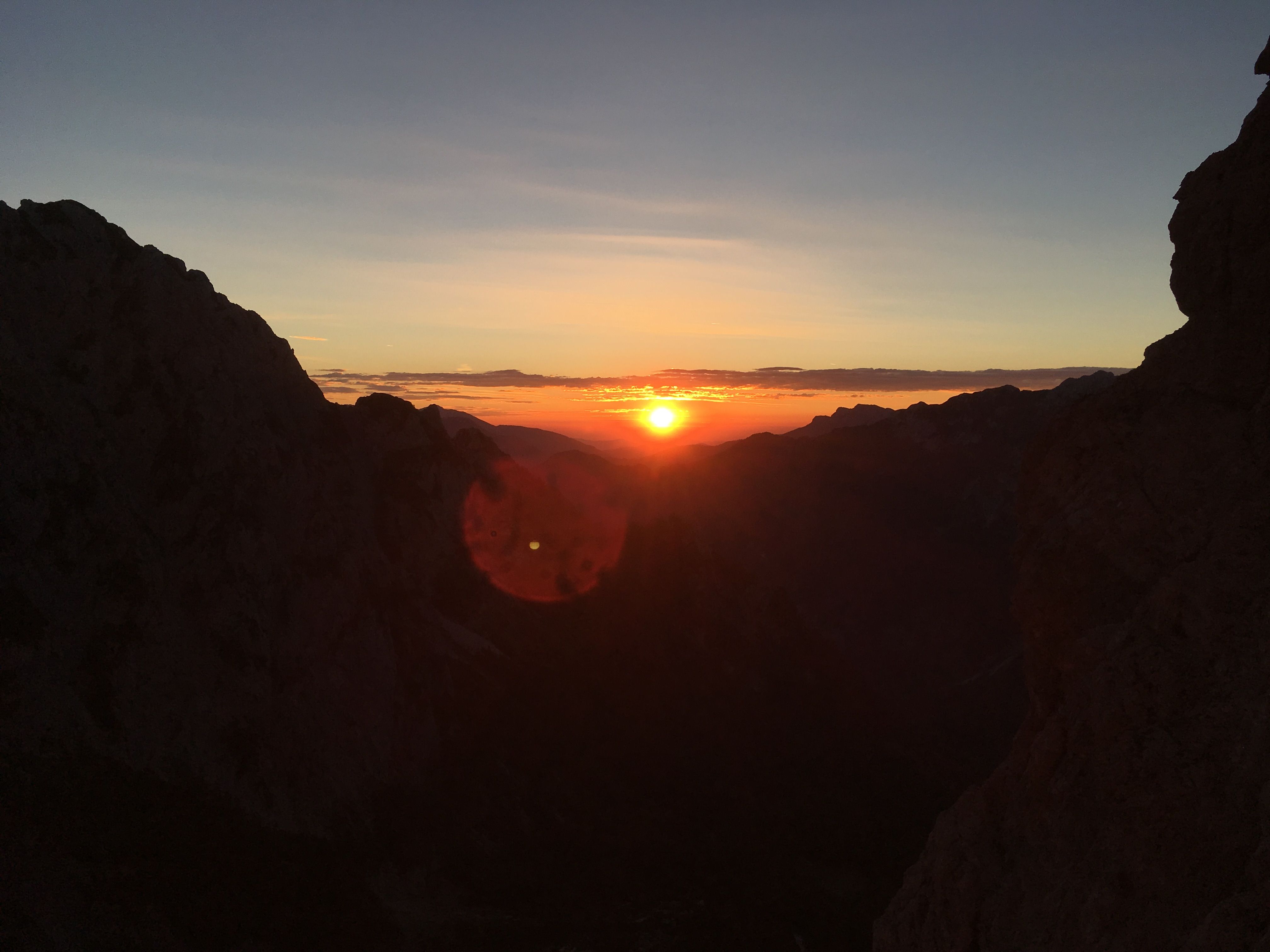 Finnaly we came to couloir called Turski Zleb. This was the most exciting part of our trip. On a few sections the route is secured with steel ropes and pegs. Height difference from entrance and the ridge of couloir is about 300 m.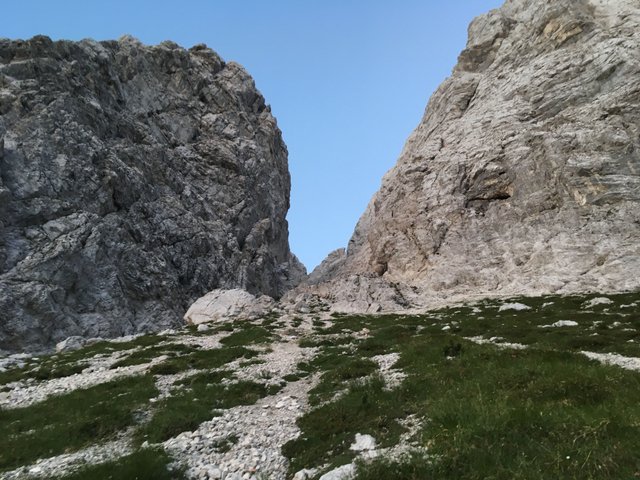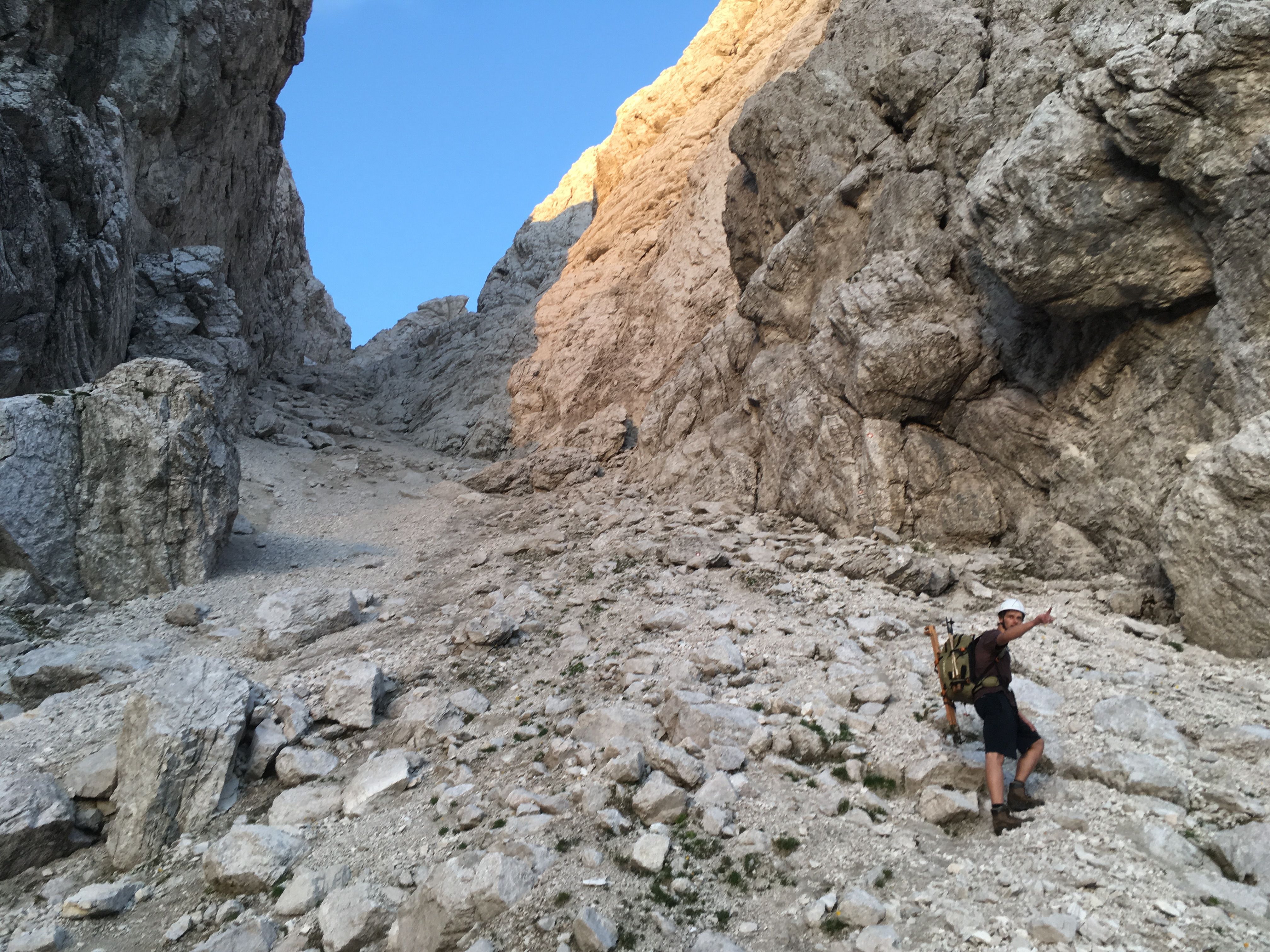 It's not so difficult route. In summer you only need good shoes and helmet. If you are afraid of heights I will recommend you to use via ferrata climbing set.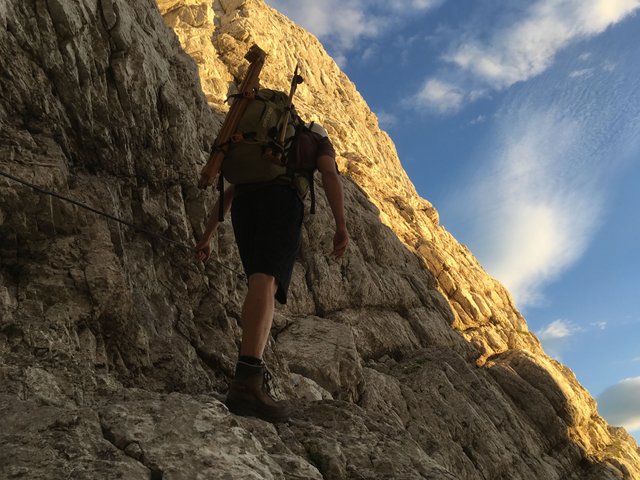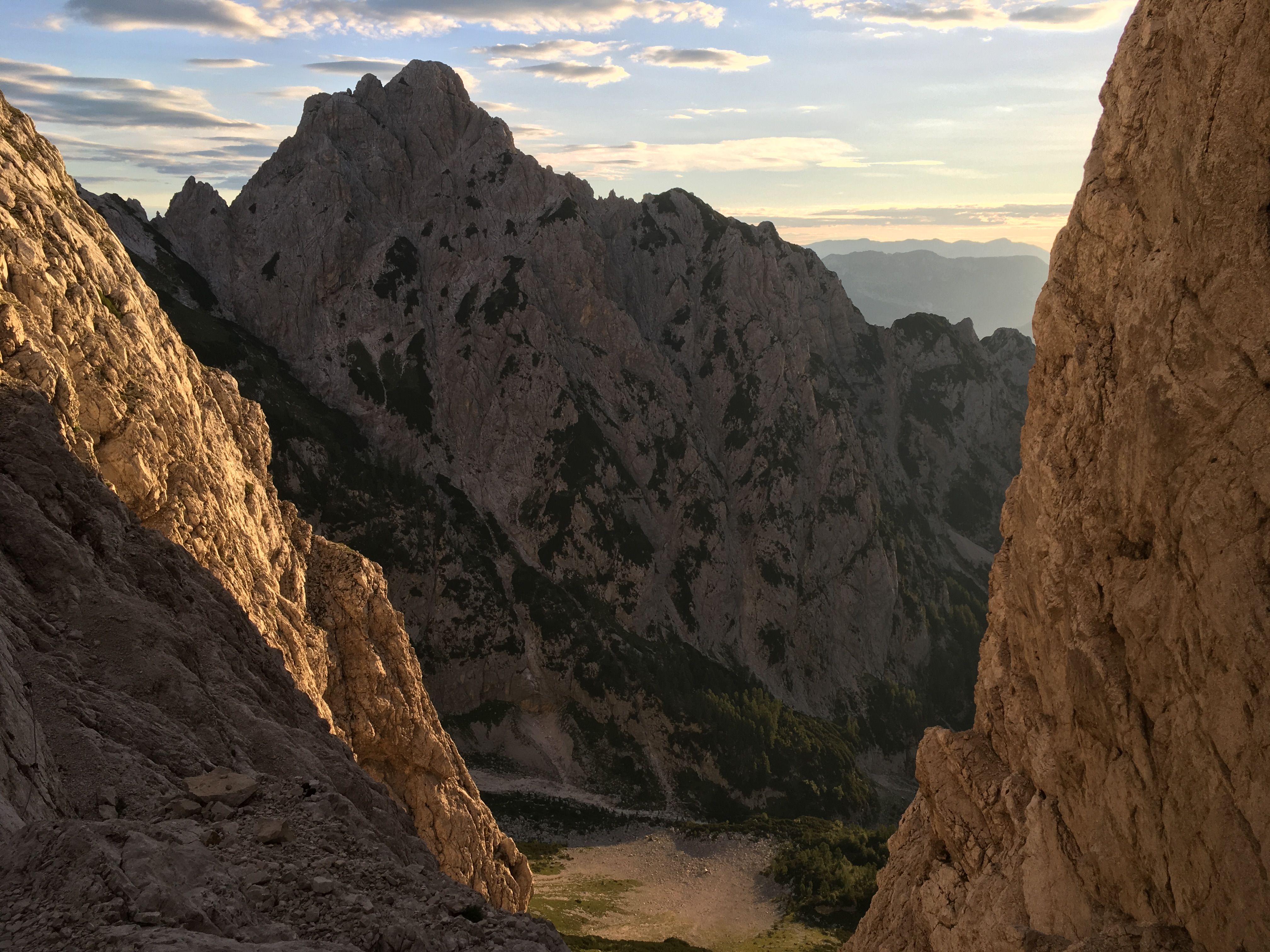 Mount Mrzla Gora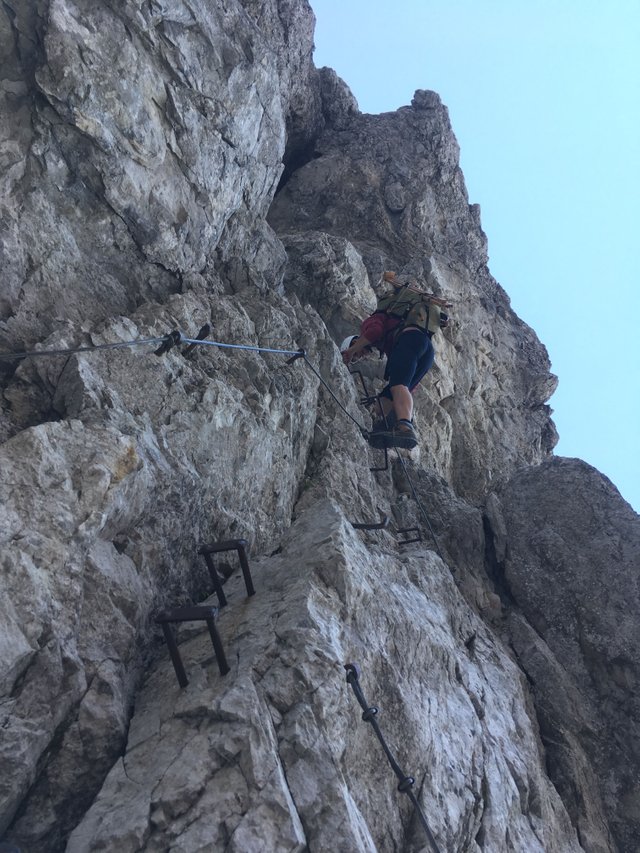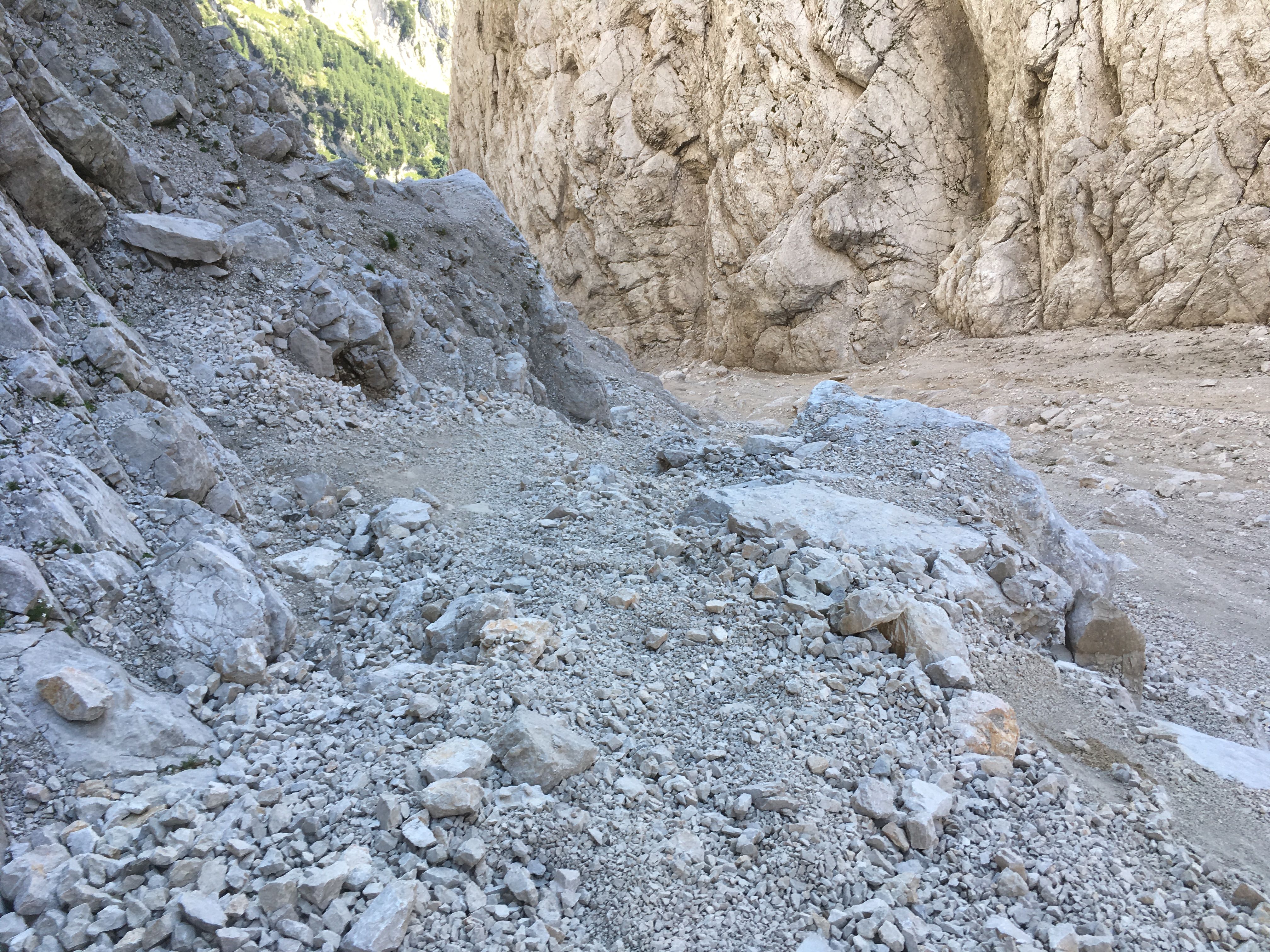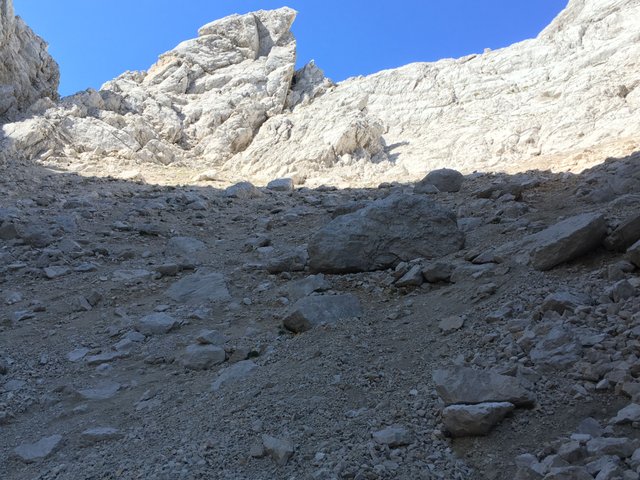 Top of the couloir is very tricky. At the higher section the steepness is about 50-55°. Steel ropes and pegs are gone. You have to walk on trail which get washed away by avalanches every year.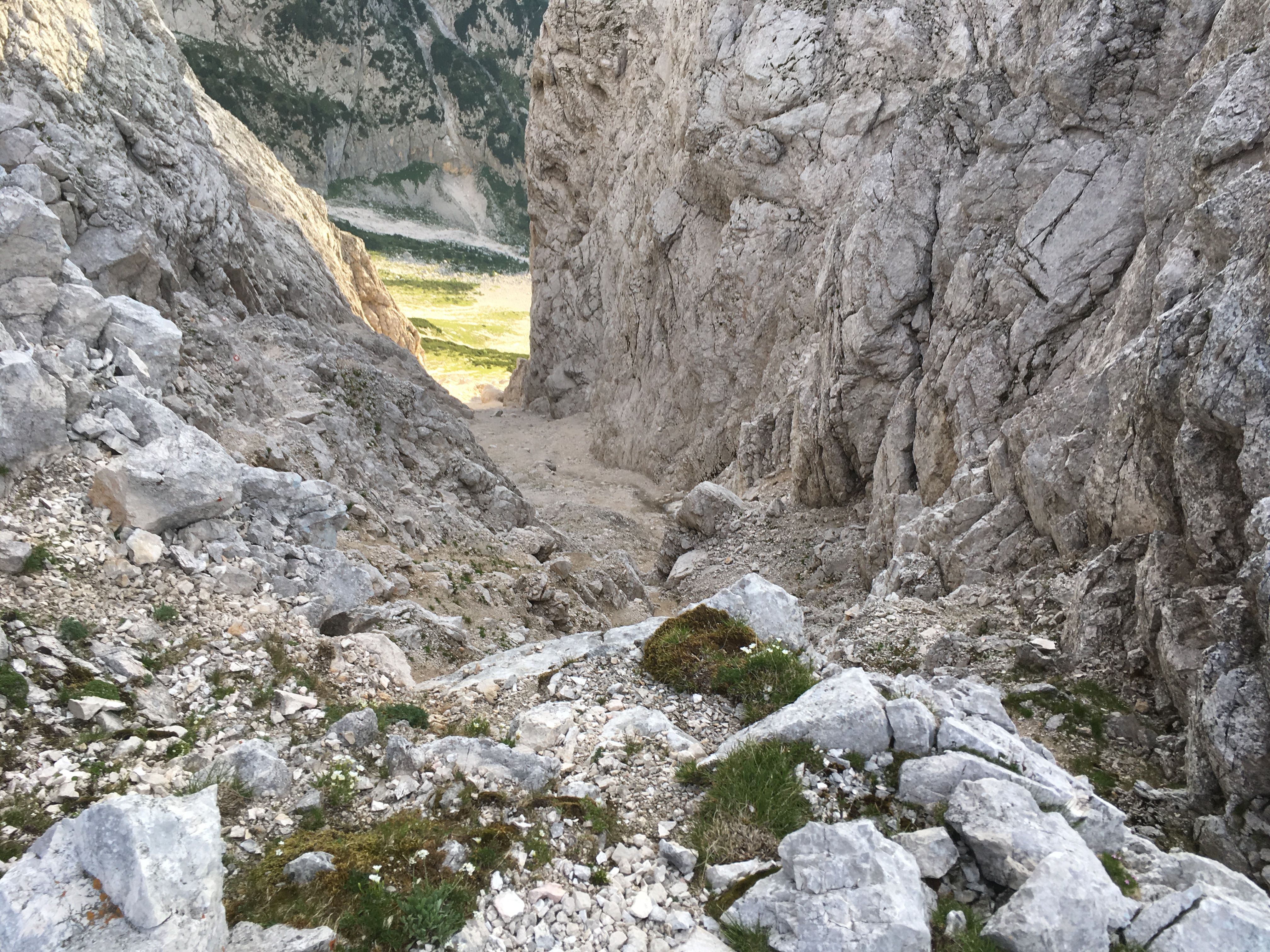 View from the top of couloir. After we came on the top we had around 30 min of hiking to our destination Turska Gora. We reached the top of the mountain around 7 AM. The weather was little windy but sunny so we could spent a lot of time on top.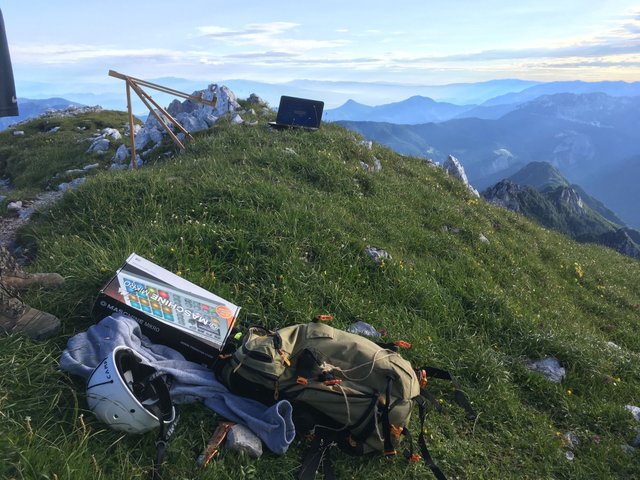 @shakazula brought all his recording gear and shot short video on top.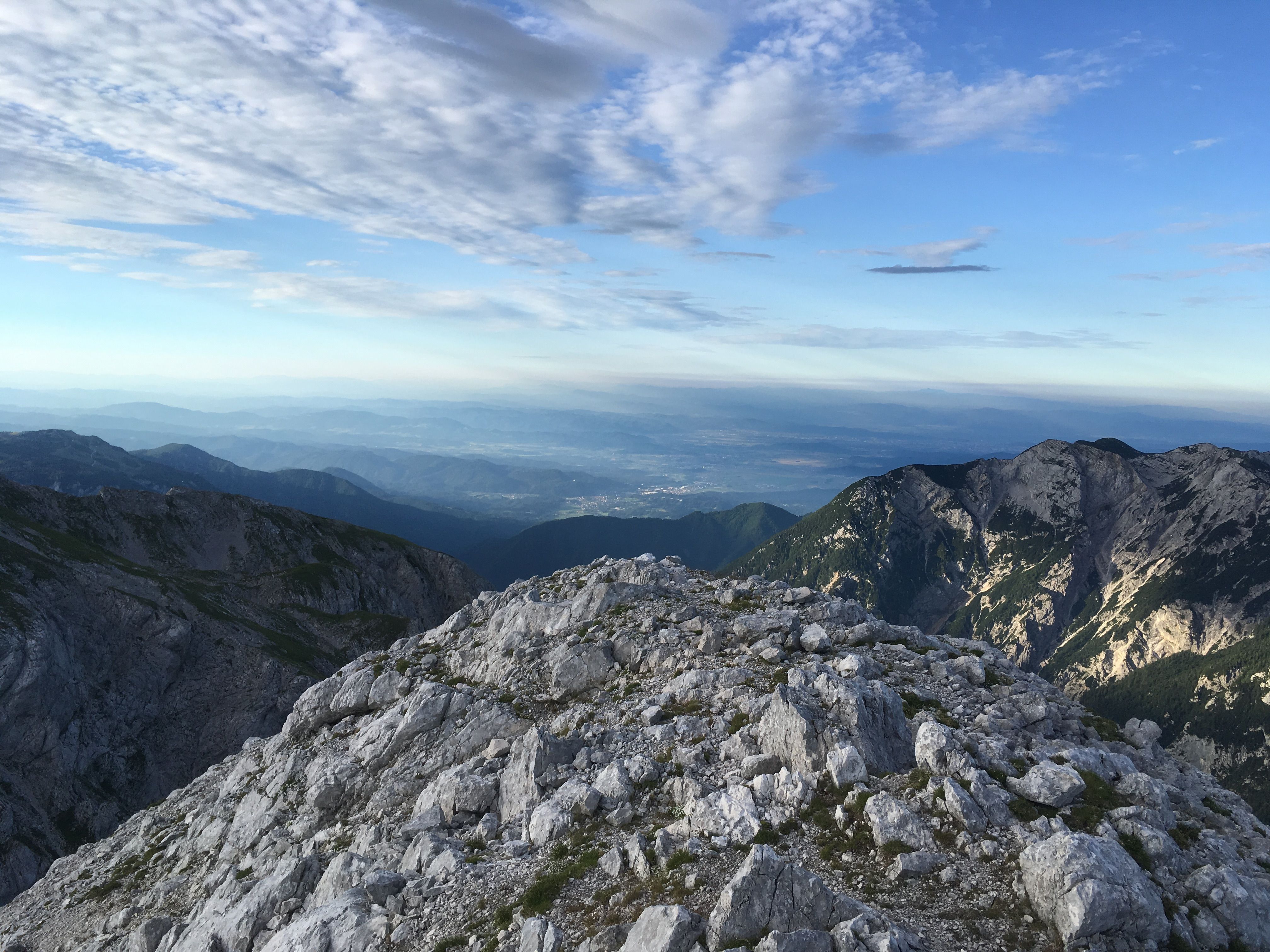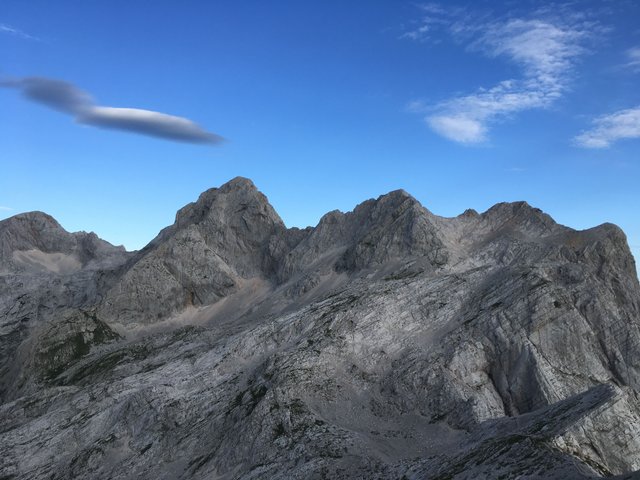 View on Kamnik Saddle Lodge.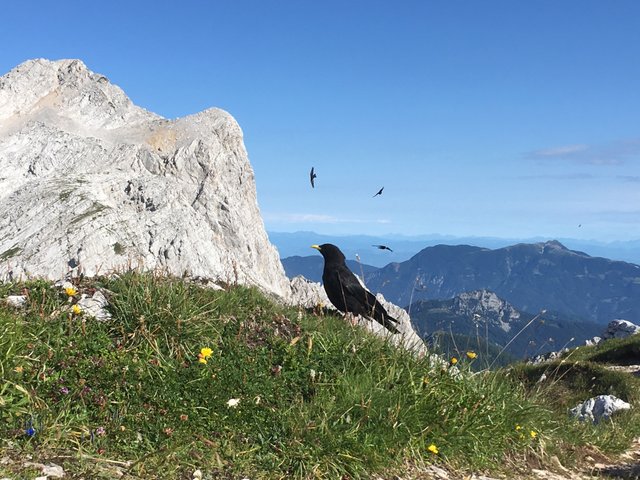 Our little black friend Jimmy :D
On the top we realized that the trail which will lead us down the mountain was closed because of the avalanche past winter. The only thing left was to get down safely throug the couloir. First thing when we came back at Frischauf Lodge at Okrešelj we bought ourselves nice cold beer.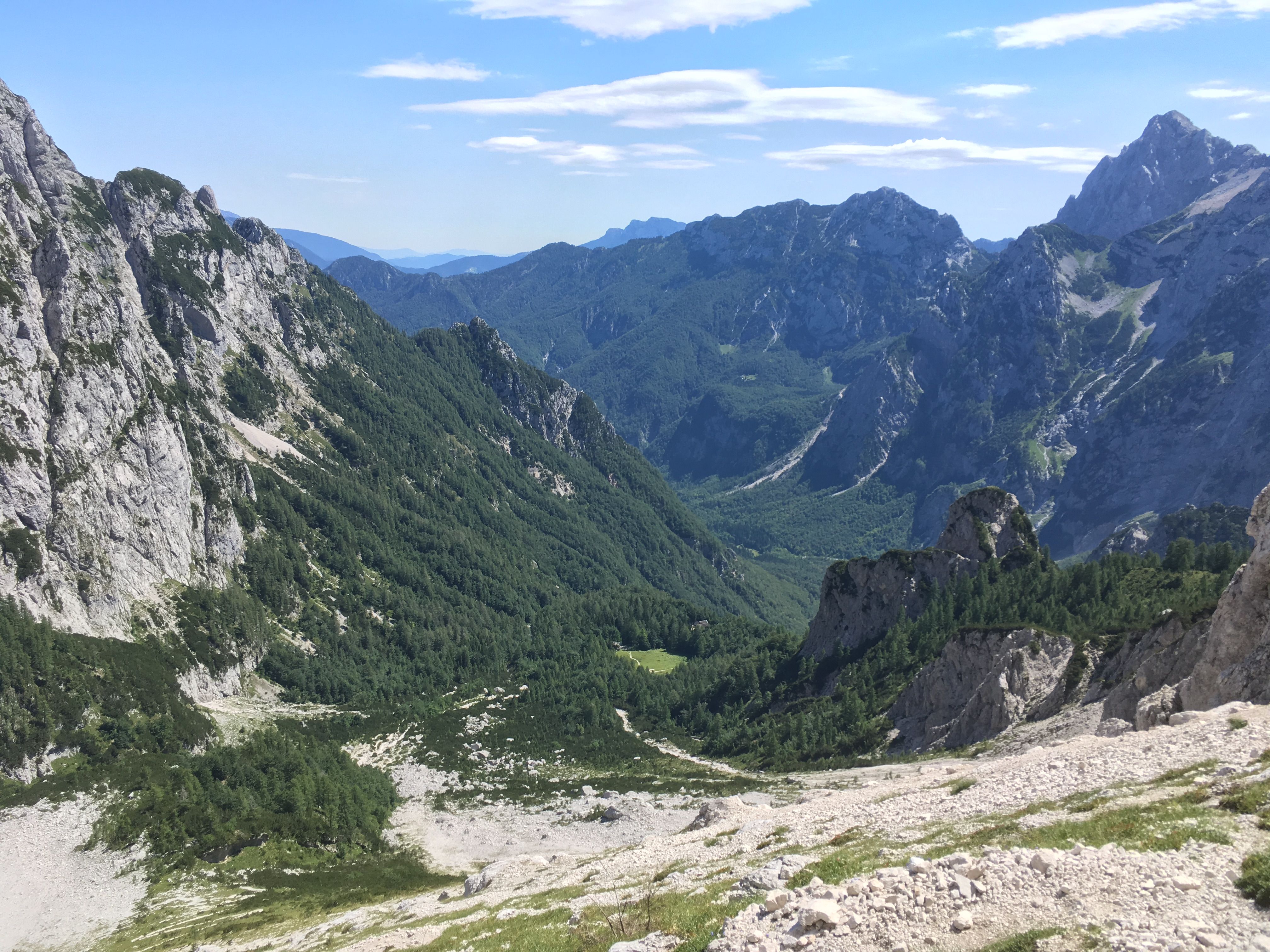 View on Frischauf Lodge and Logar Valley.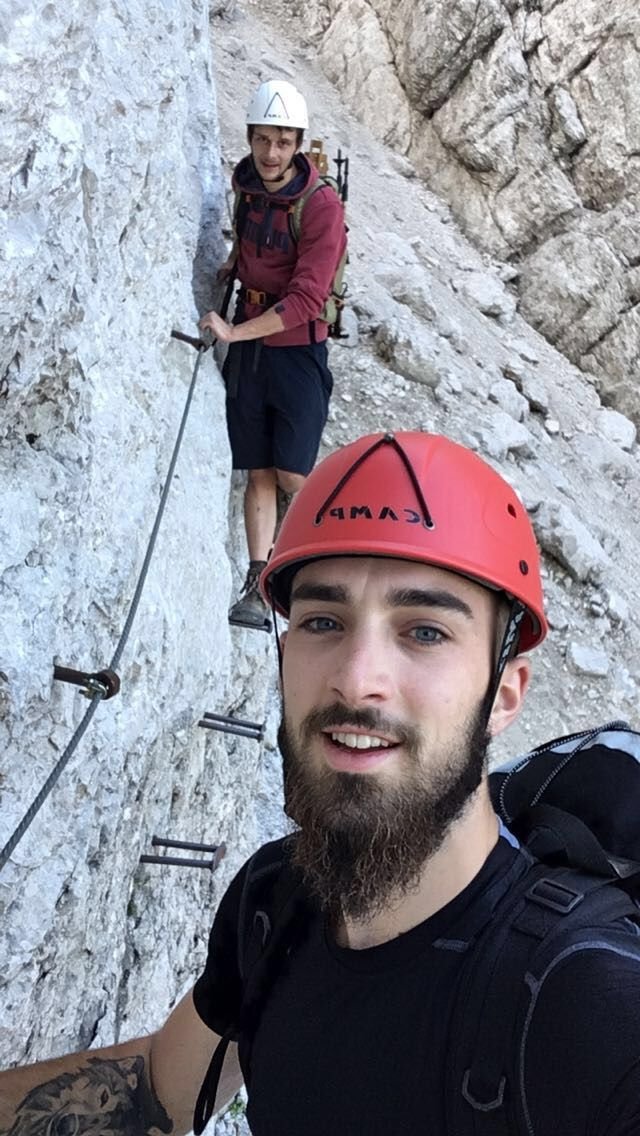 Me and Shaka on our way down through the couloir :D
Shaka in action on the mountain top:

I hope you enjoyed this trip report!
Sorry for any spelling mistakes :D
See Ya soon & have a great time.