Luxury camping:Let's enjoy a charming camping style in France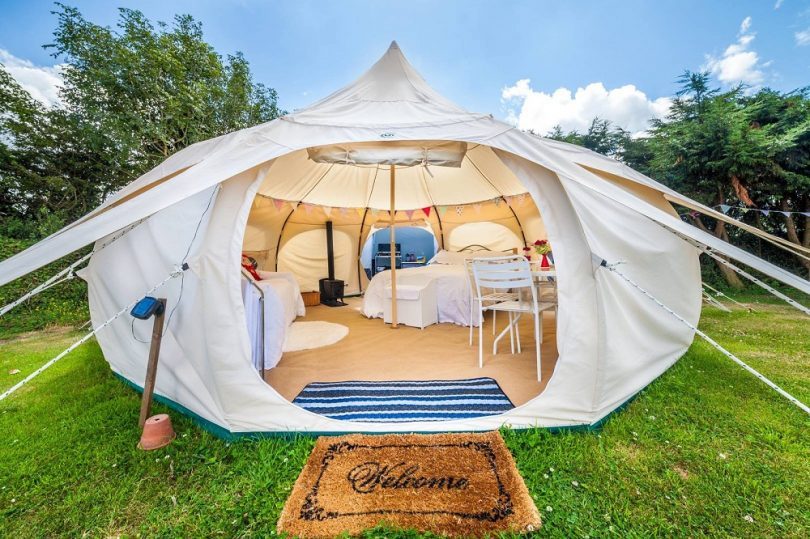 Camping is now a new nightmare in the way of life,And it became an unpleasant and tedious If it's just a tent set up
For your part, we will reveal some ideas for camping with a new style and charming way
Camping is now a new hustle and bustle but it is not pleasant and boring if it's just a tent. So we'll show you some ideas for camping in a new style and in a charming and luxurious style that combines comfort and strangeness to satisfy your desires in the best way in nature. We offer you the best five ways of camping in luxury style (in France) for the weekend or several days.
The transparent bubble
Sleeping on a bed under the stars is protected from the vagaries, colds and insects. It seems to be the perfect accommodation, as if we were in a real tent. We are almost in direct contact with nature, but only a simple transparent cover allows us to hope for the starry sky. Besides, the well-being of our contemplation of the sky is not complete without our having a bed, a fireplace and a dining corner.
The wooden hut
For those who desire nature, but with a high level of luxury in a stylish way, the wooden hut is the most suitable choice for them; in the countryside on the sea or in the city in a unique natural environment such as a distinctive view of the sea or in the middle of the forest or beside the river. Where we share the benefits of camping, such as simplicity, social interaction and the participation of living in a beautiful location amid nature.
Trailers
Being in a trailer in the middle of a large field or a large gypsy-style square with parents or friends is the best way to make a camping trip. It has been used by travelers, especially in Eastern Europe, and is of various sizes and sizes ranging from 3 to 10 meters. These trailers are often used in the past as horse-drawn carts and made of old wood. In these trailers we have the luxury of a bed and kitchen and a place to relax. It is meticulously designed, carved and tastefully decorated with a combination of luxury and comfort to sleep peacefully and in the camp.
Luxurious wooden tents
The traditional nomadic population of Central Asia uses luxurious wooden tents, where these tents provide a brief luxury that complies with the country's heritage. Even the wooden structure of the tent is beautifully painted and colored as it is in Mongolia, and tourism is open all year round up on the mountains in winter time.
Tree House
Who did not dream of climbing trees and building a nest to spend the whole night contemplating the stars? France has seen in recent years the emergence of a number of tree houses not only for children. The Tree House is an unusual setting that attracts families who want to spend some time with their children, lovers looking for a romantic weekend or even a group of friends looking for a special weekend to enjoy nature. Which has a private bathtub.