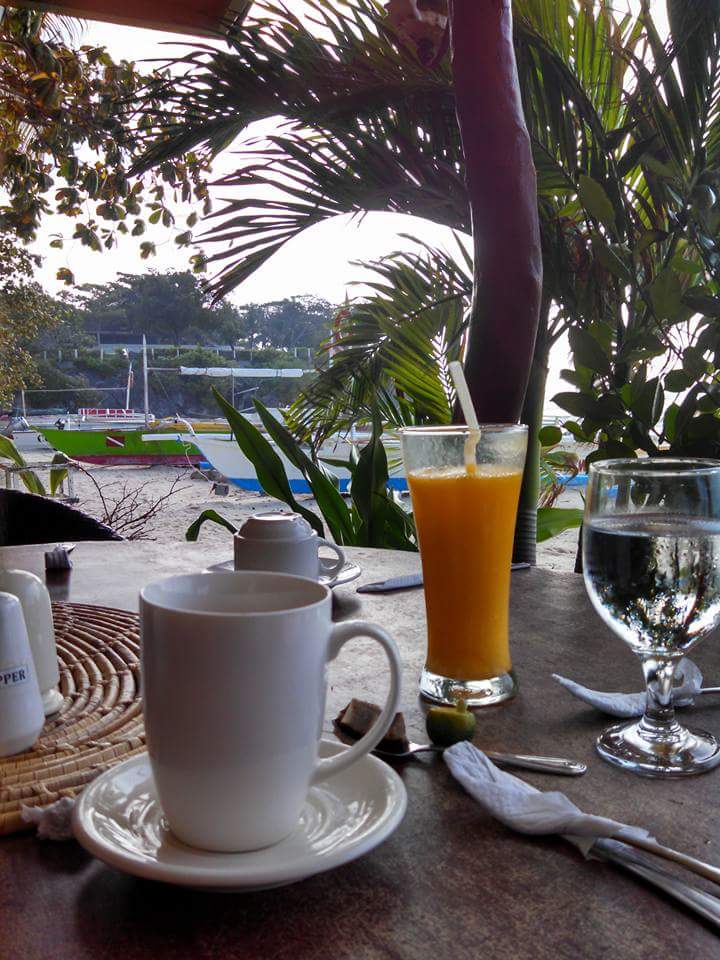 I'm not a big party fan, but I do enjoy listening to talented musicians and vocalists. There's an island in the province of Bohol, Philippines, called Panglao. Much of it is typical residential, farm, and light industry; however, on the southwest corner of Panglao lies Alona Beach - one of Bohol's more successful tourist destinations.
Although I spend most of my time on the other end of Bohol (where I have a small, native house), I occasionally spend a few nights in one of the many resorts there at Alona Beach. I do highly recommend stopping there for a visit if you're in the neighborhood. You won't be disappointed!
The photo is at the restaurant of Alona Tropical Resort. The rooms are out of my meager price range, but the restaurant is reasonable and a very pleasant place to dine.
Oh, and the folks at Top Top Hotel and Deli offer an exceptional cup of brewed coffee - it's one of my favorite hangouts. Stop and tell Werner that the coffee guy sent you!
~Coffee Bean