It's 96 degrees in the Shade - Too Hot ...............
Yes it is sweltering hot - records were set. It was 36 -40 degrees - "it was too darn hot".
It is not customary to have such high temperatures. Our priority was to find ways to cool off. My family and I took our visiting friends on an exploration of the city by water.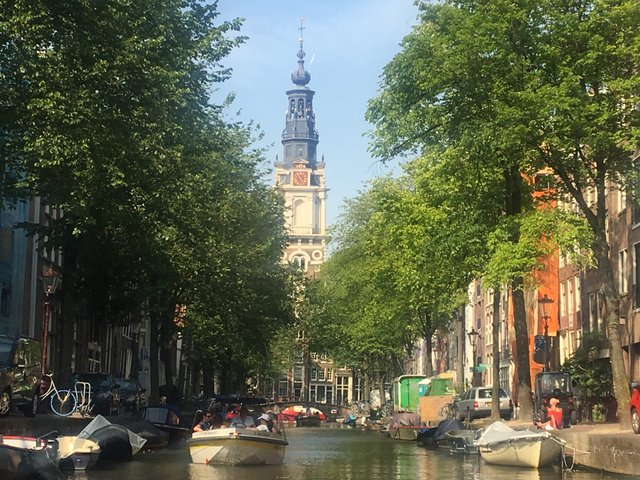 We tried to find tranquil routes as most canals were filled with boats.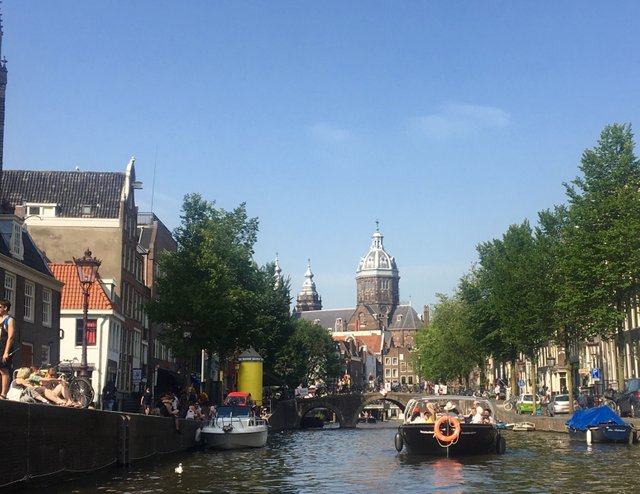 Shaded routes provided a bit of cooling but not much.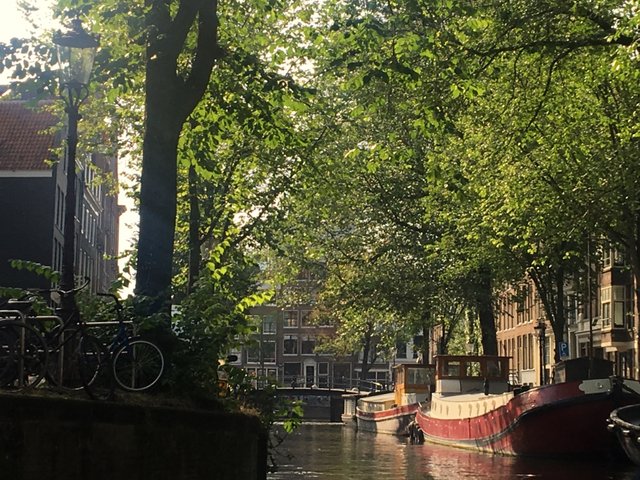 Many people dove in the refreshing canals or river - or just sat by them - legs dangling in the cool water.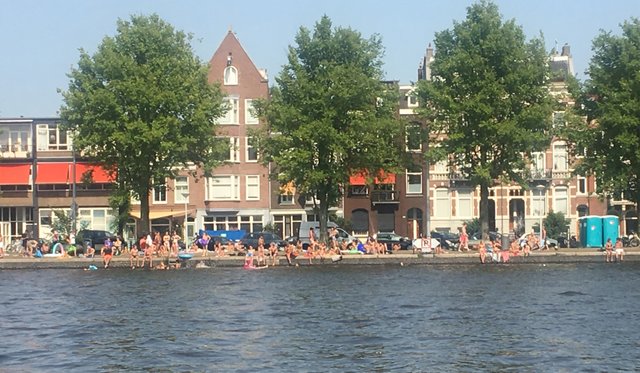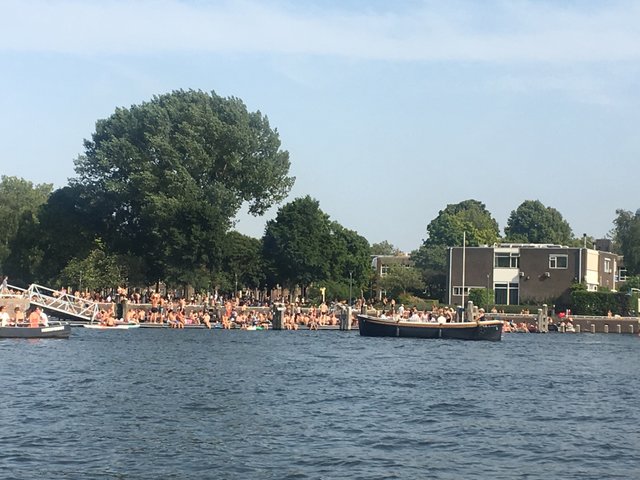 We passed many buildings on our journey; from the typical canal houses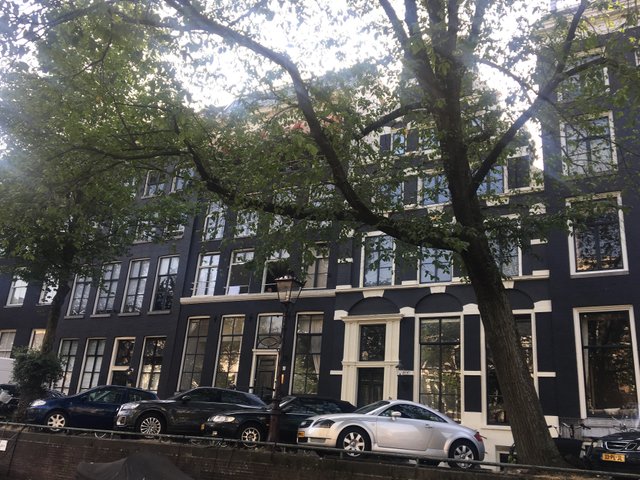 ....to landmark buildings, new.....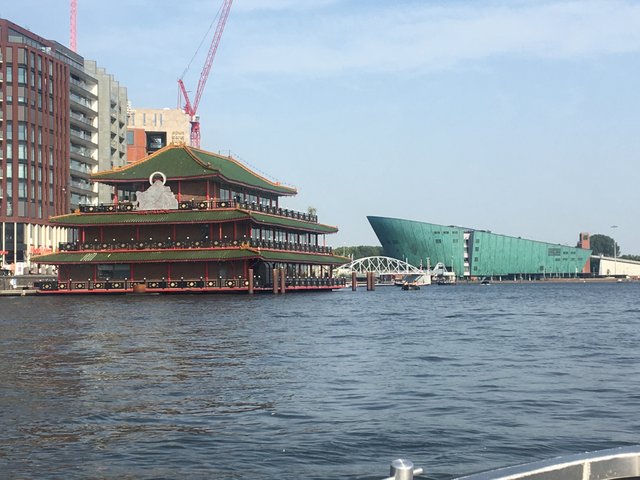 Floating Chinese restaurant and Nemo Science Museum
...and old.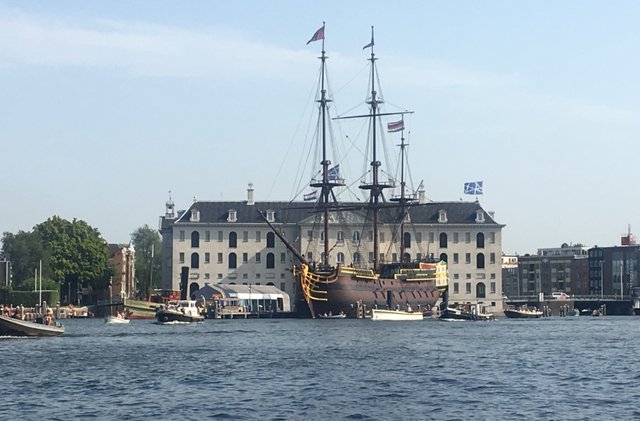 National Maritime Museum with an exact replica of a Dutch East India Company ship
Here's a closer look at the ship.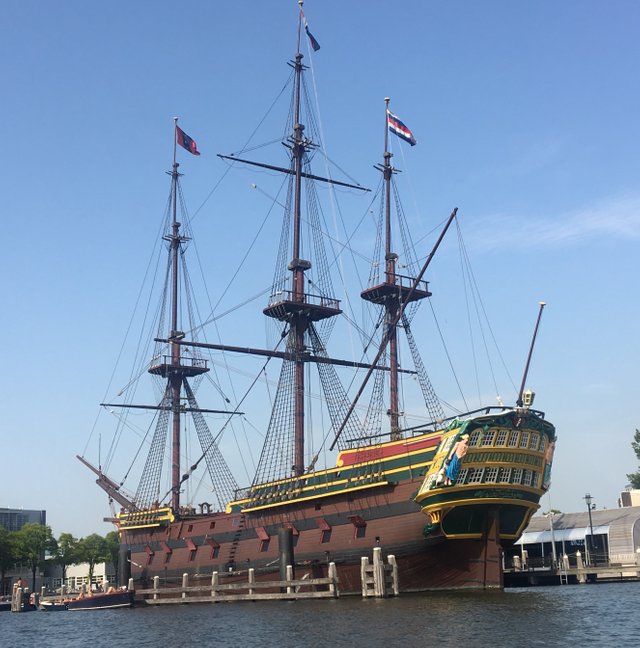 Despite the overwhelming heat, we spent 3 hours cruising around the canals. Thereafter, we were looking forward to eating as we mostly drank during the day. My husband and I, took our visitors to enjoy an Indonesian "Rijsttafel" - rice table. This is a "must-have" when visiting the beautiful city of Amsterdam - on cold or hot days. 😀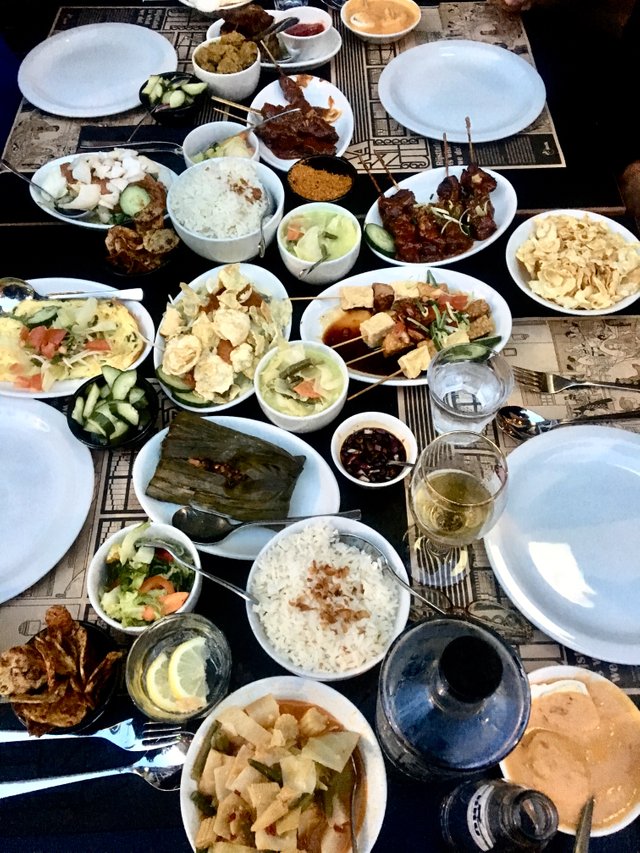 Meat and vegetarian Rijsttafel "for 4 people"
A Rijsttafel is basically rice served with multiple meat and vegetable dishes. It is delicious and quite a feast.
To learn more click here.