Land of Extinct Volcanoes part 6/16 - "Gruszka" Quarry
Wojcieszów is a place of multiple quarries, including active one; one of them is called "Gruszka", placed on the south side of Bielec Mountain. It was once a source of limestone and dolomite. Today it is a nature reserve as well as a place of Speleological Championships.
Main wall of the quarry contains entrance to the cave (several meters above the ground).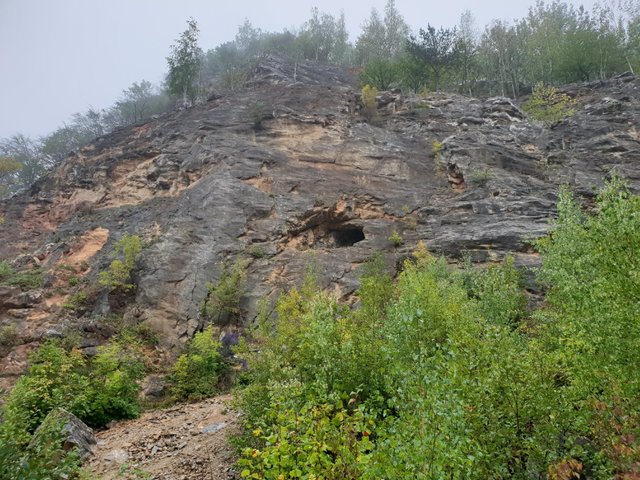 On the ground level people built a strange contraption out of surrounding stones - it is used during competition to imitate narrow cave tunnels.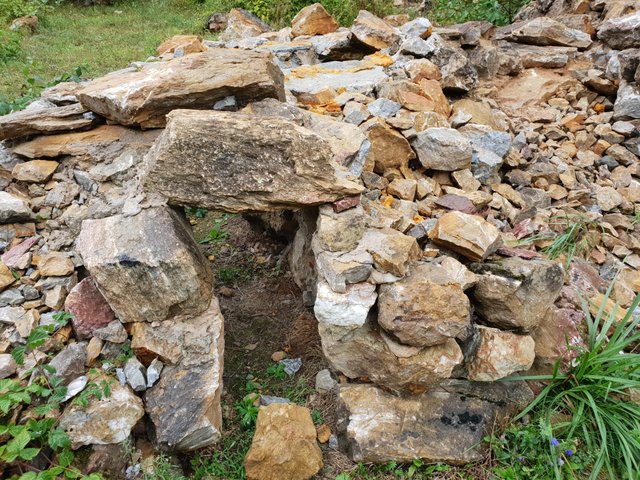 The day I visited there, was the only day when it was raining (mostly during night). Large pack of edible snails used the opportunity to crawl out of hiding - it was hard to walk around without stepping on them.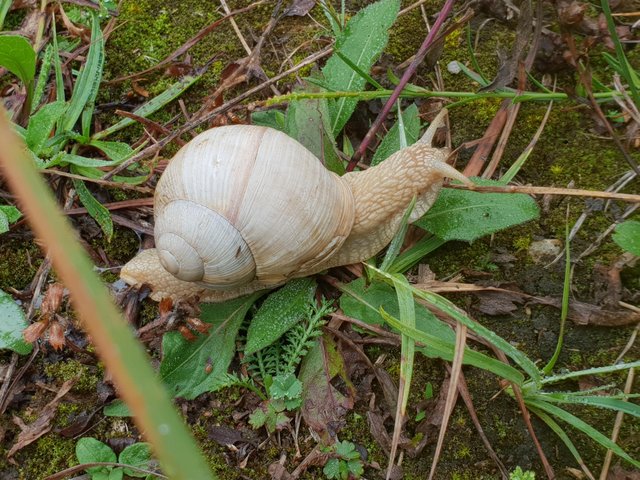 There was quite a number of nice looking stones, however they started at around 50kg - not something you can just pick up and carry for a kilometer to the car :o)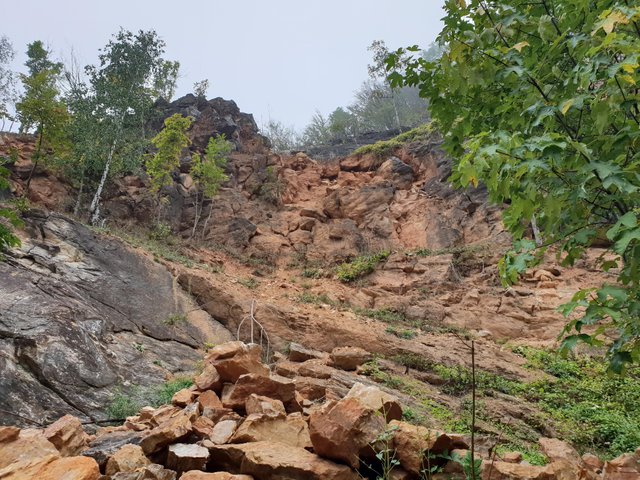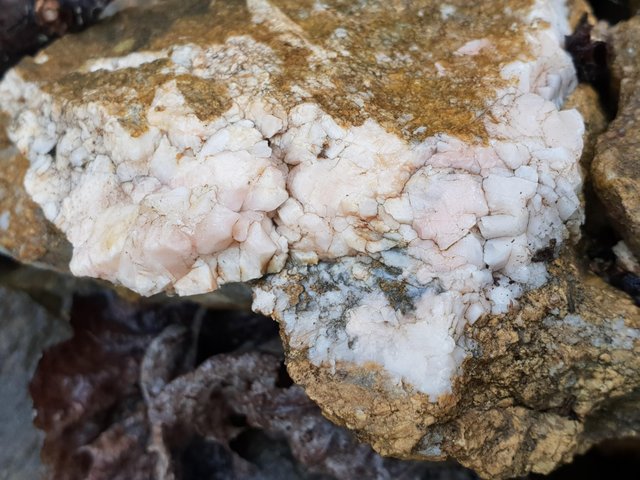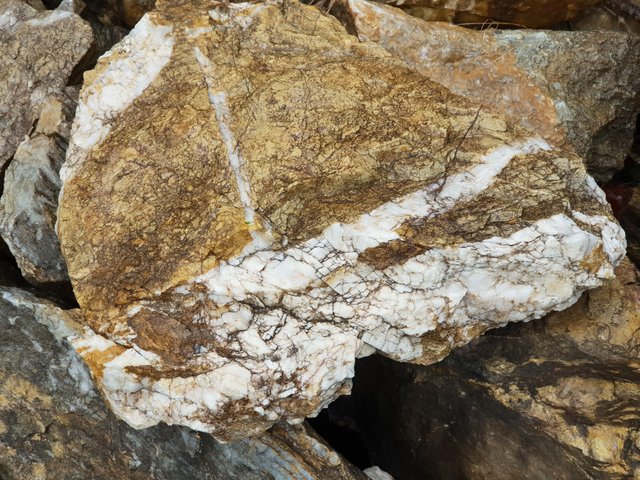 Thankfully just outside the quarry there was a colluvium filled with smaller stones where aside of various rock samples I managed to pick some crystals and pieces of calcite dripstone.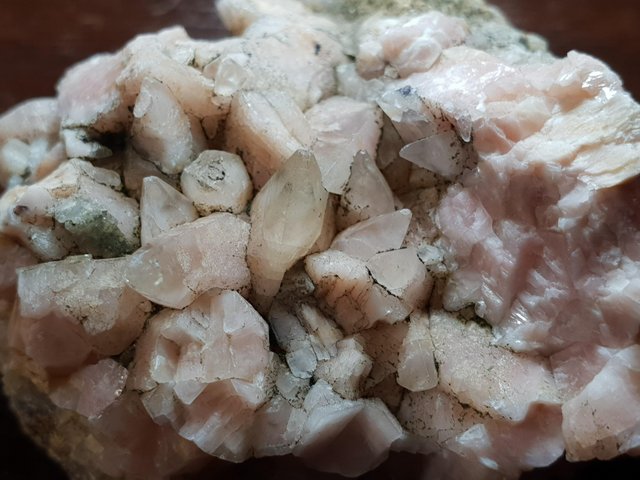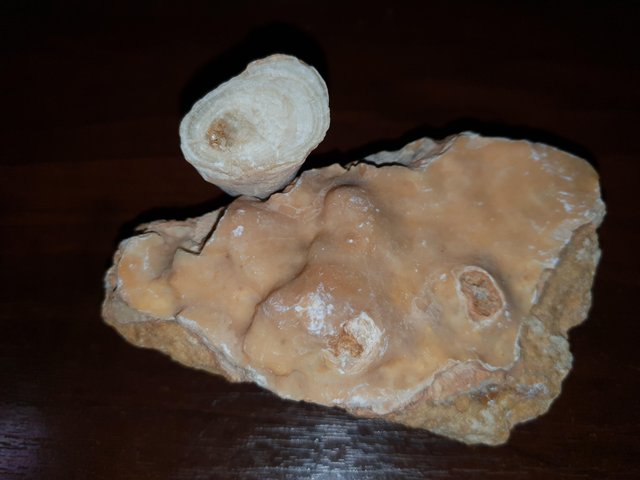 The calcite exhibits distinct zombie-yellow glow when exposed to UV light but I'm yet to discover how to capture it properly on a photo.
Further down, the trail leads to the old limekiln and later to the uranium mine (I didn't go there - something to visit next year maybe? requires cave equipment).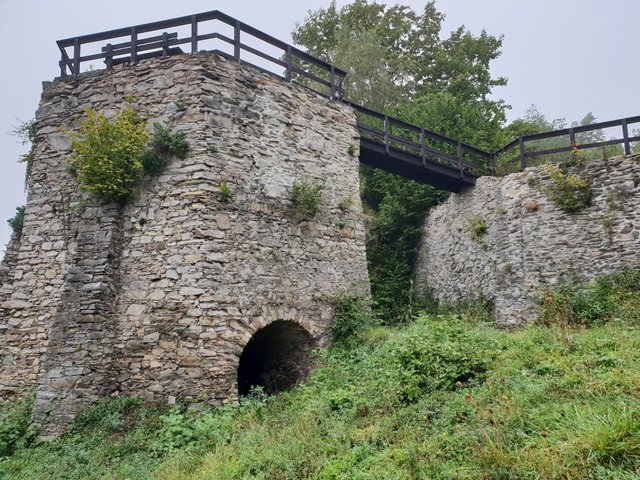 One more thing. Google Maps lead me astray again. Every road is just fine for Google, even if in practice it would be challenging for a tractor. Approach the quarry from the west, not from the south, you'll spare yourself crossing through muddy fields and wet thickets.