Land of Extinct Volcanoes part 1/16 - Kościół Pokoju w Jaworze (Church of Peace in Jawor)
If you are interested in churches, then pretty much every town and village in Katzbach Foothills has some historic church to visit. But even if you are not much into such things, The Holy Spirit's Church of Peace in Jawor is still worth seeing.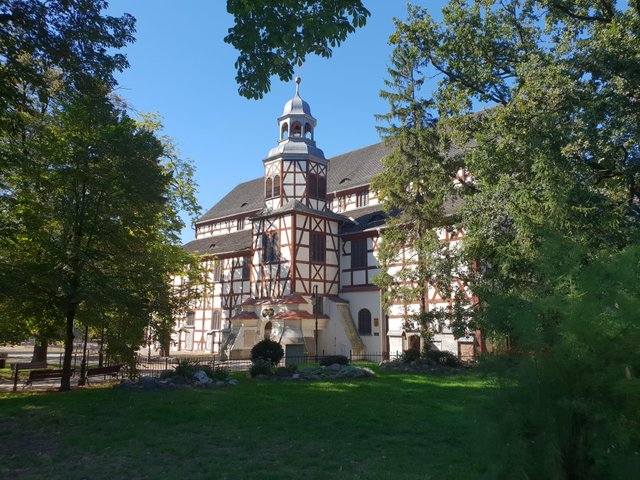 It is in the very center of Jawor, near other historic buildings, surrounded by pleasant park arranged in place of old evangelical cemetery. Some nicer gravestones were moved near the church and are now exhibited outside its walls.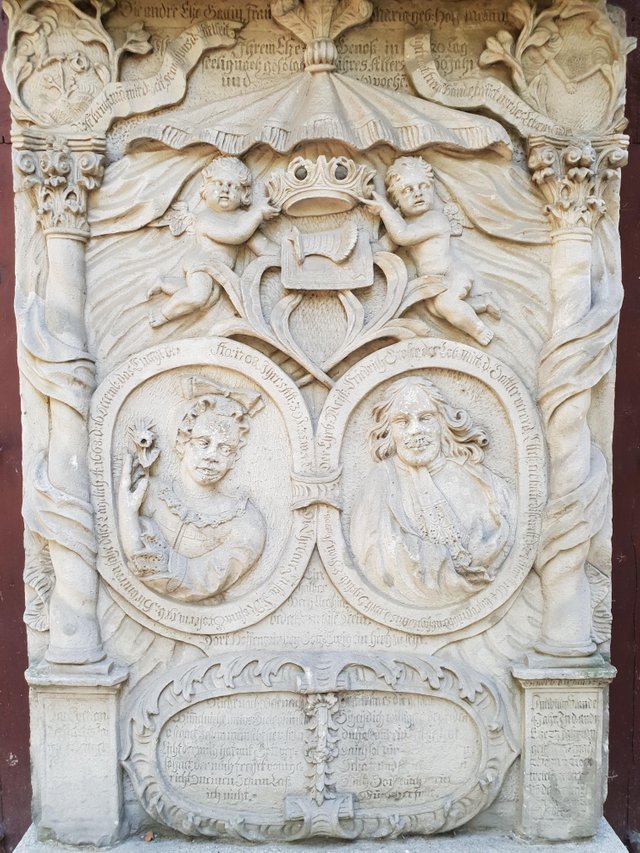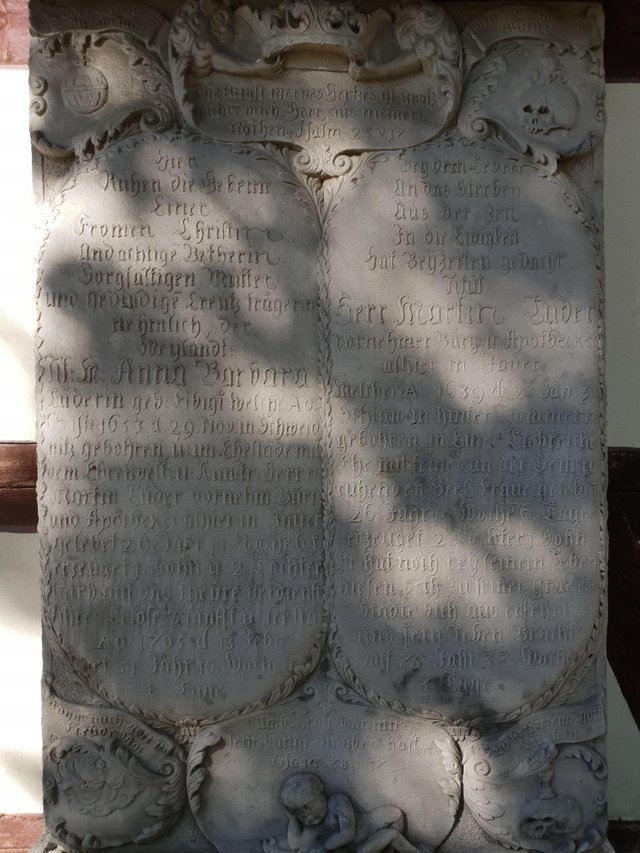 The church was built with use of only clay, straw and wood, one of three built this way and one of two still standing (the other one is in Świdnica). Church was created after Westphal Peace that ended Thirty-year War and requirement to build it with perishable materials was to prevent it from magically turning into stronghold (that's just my speculation, but alternative is that some bureaucrat just used red tape to oppress people out of spite as usual).
Inside the building visitors are surrounded with four galleries covered in paintings, the ceiling is also painted - with plant ornaments.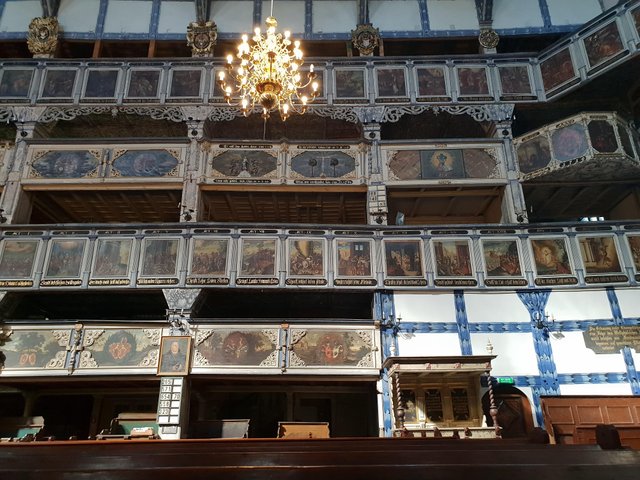 The whole thing makes incredible impression. Pulpit and altair deserve special attention.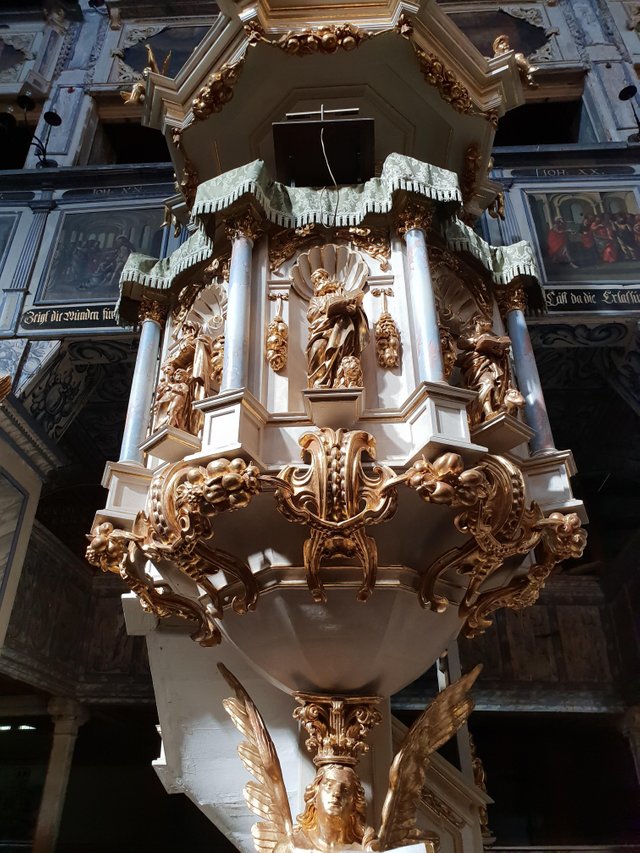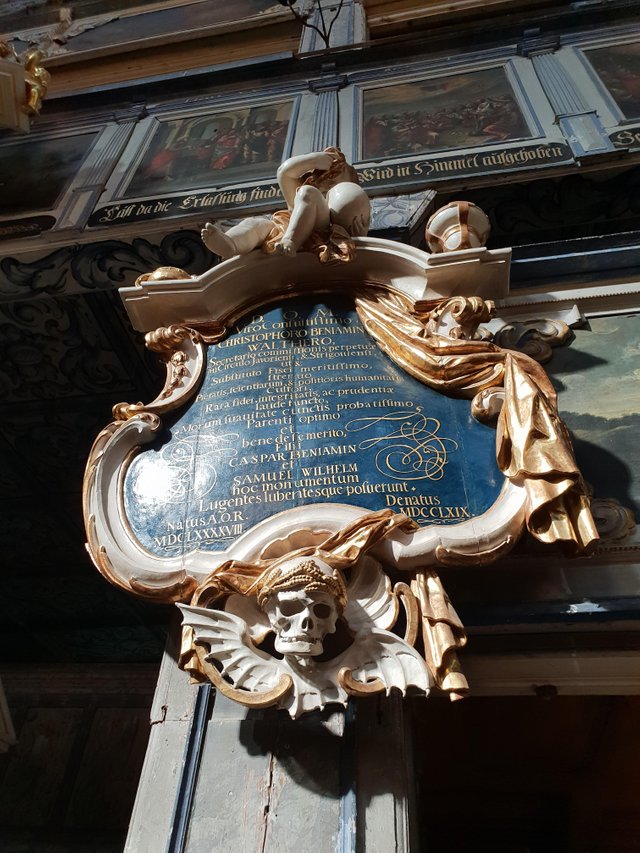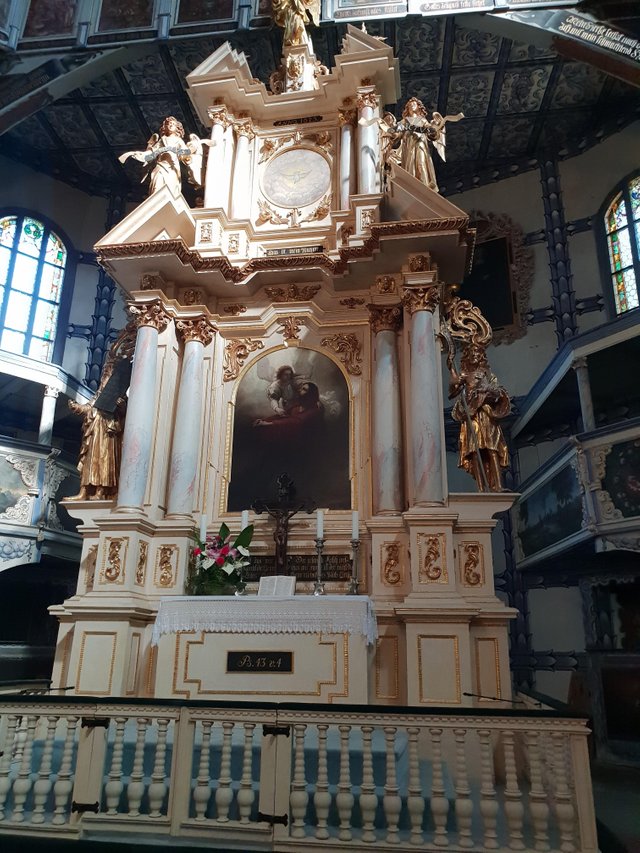 The exposition is organized this way, that while you admire rich decorations, you can hear recording about the history of this place (I suspect it is available in many languages).
While in Jawor I had an unexpected meeting. A bat was crawling on the pavement.

The poor creature was in bad shape, tried to fly but was falling back to the ground after two flaps. Since it could have rabies I didn't try to touch it. Only later I realized I had rubberised protective gloves (for mineral hunting) so I could've at least moved the bat to the nearest bushes, out of the searing sun.