Train Adventure Along the Adelaide Coast; Hallett Cove Beach.
The evening before our adventure my husband had been discussing how nice Hallett Cove is and whether we would go there. Angel had thought that the train didn't stop there, but on our southbound journey to Seaford and Moana we'd passed not only Hallett Cove station, but Hallett Cove Beach station too. Scanning our metro cards as we got on at Seaford would give us two hours to reach that beach, and get back to the train in time for the journey back to the city, without having to pay any extra.
In no time we were heading for the shoreline again. As we walked down a street with a view of the ocean I envied the people living in those immaculate houses. Imagine stepping out of your door to that view!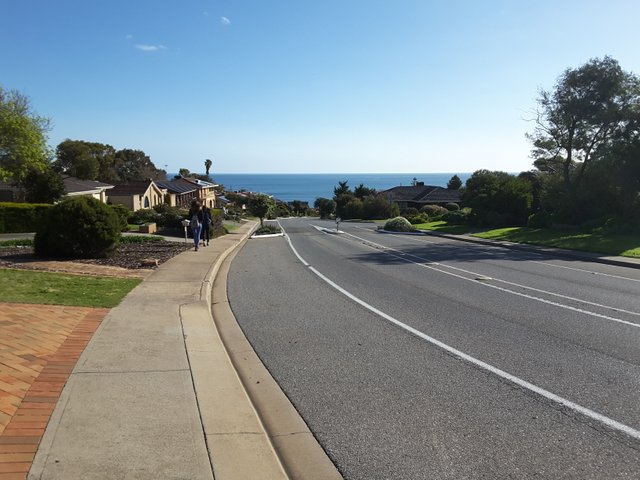 As usual, I enjoyed the scenery as we went and my daughters left me behind. The foreshore has a lot going on for entertainment of young children and picnic possibilities come the warmer weather.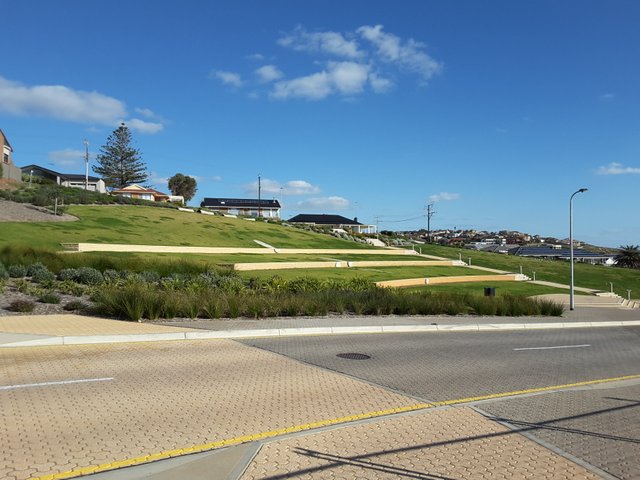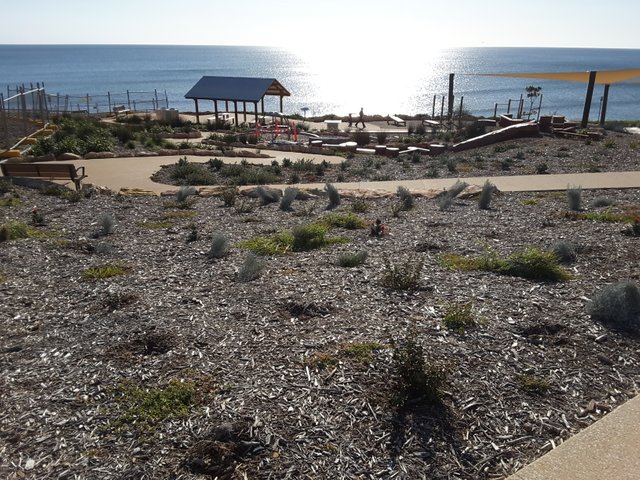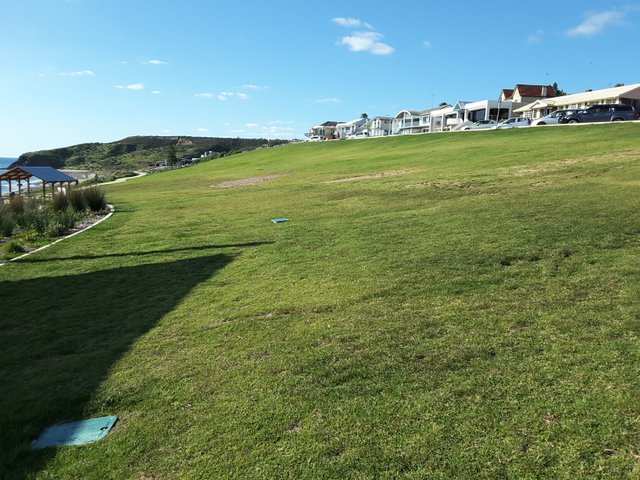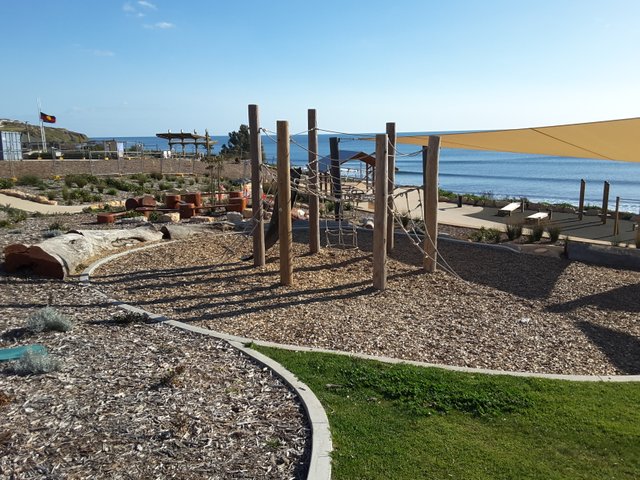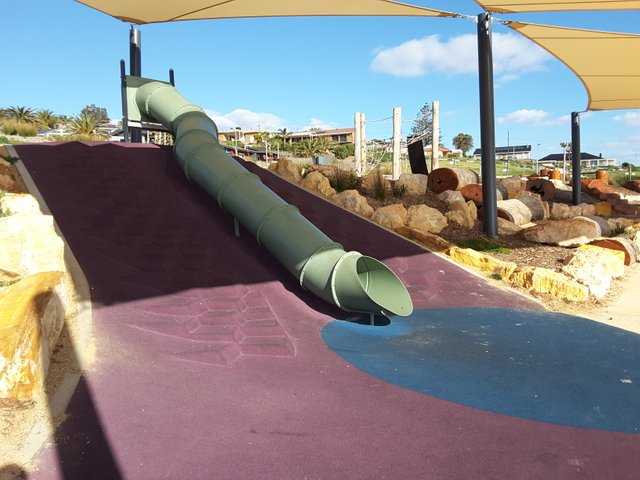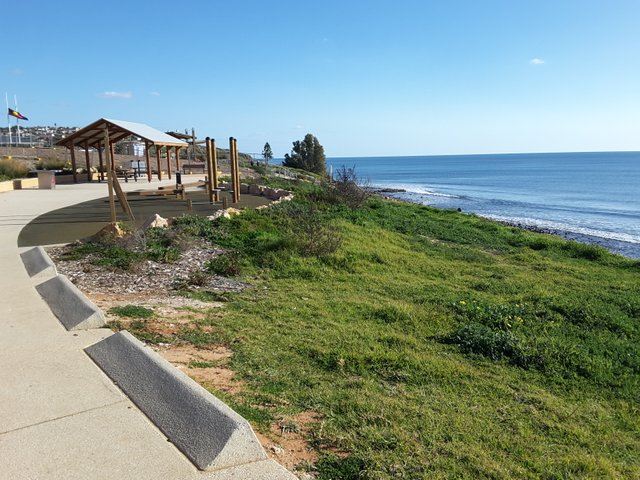 Hallett Cove Beach is on the Marion coastal walking trail, so you'll see information signs which tell you what sort of wildlife is along the coast.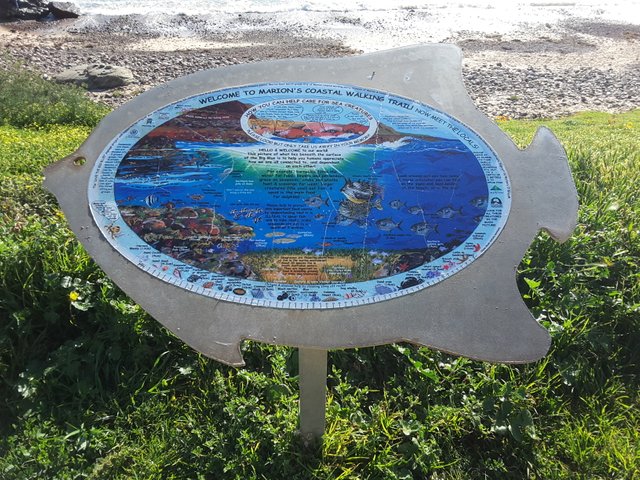 It's a picturesque beach, mostly rocky, but with a good area of sand.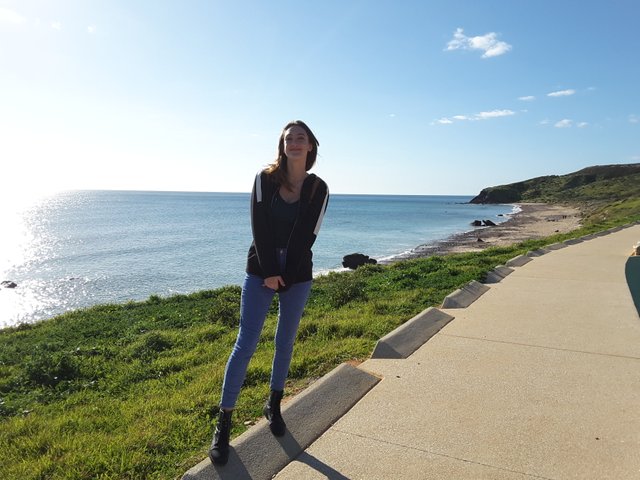 I managed to catch up with my daughters!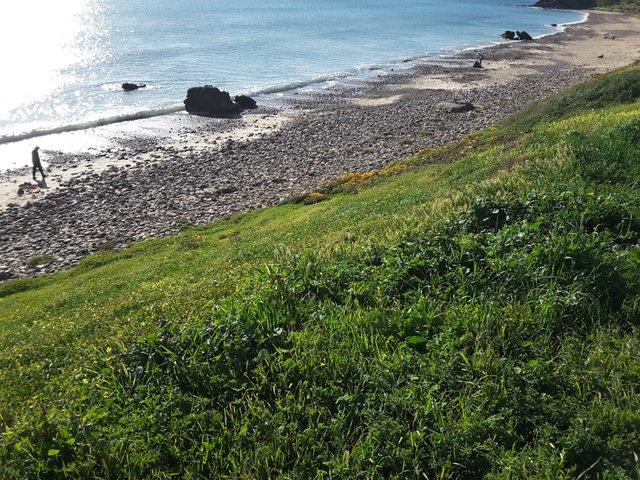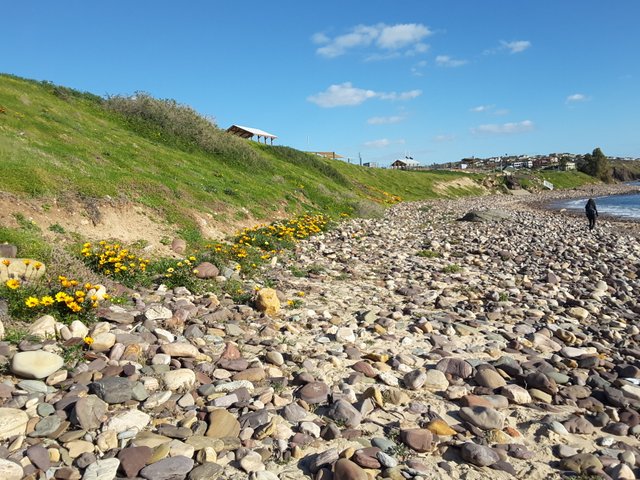 Once down one the beach, Izzy got her camera out and the girls began a photo shoot on the big rocks. A few people made the most of those big boulders for selfies. They certainly make a striking background.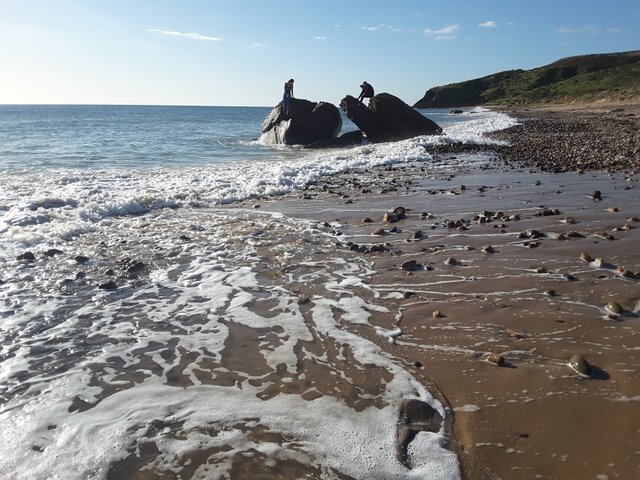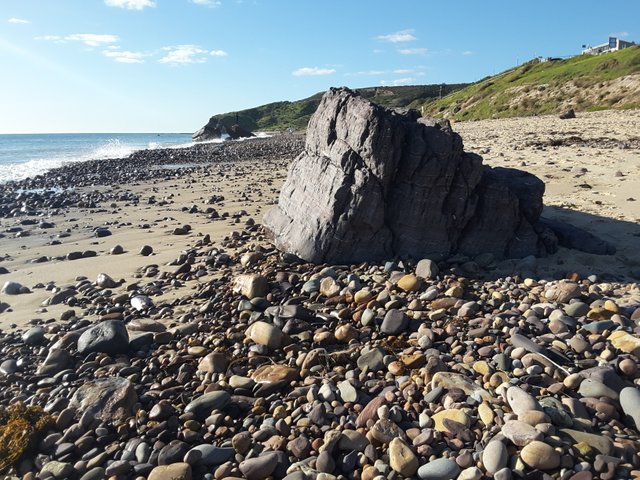 The waves crashing against the rocks may have made for some interesting shots, but they also brought this part of our adventure to an end when Angel got drenched by one!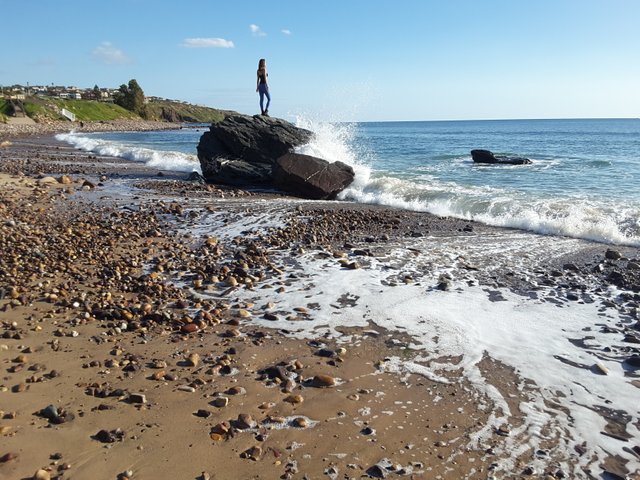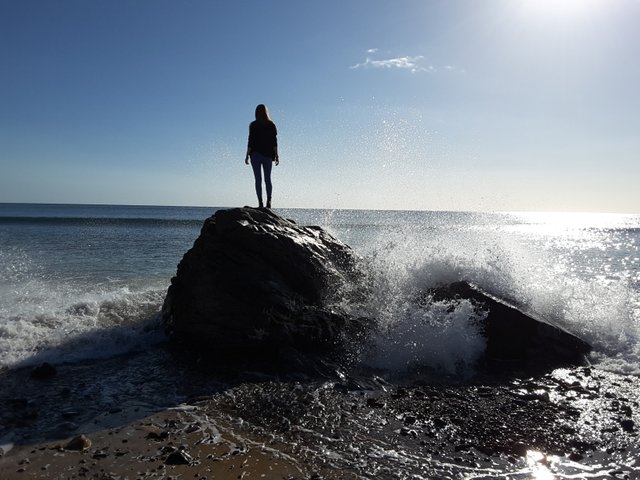 As evening approached it dropped colder still, not the best temperatures for getting wet. So with a shivering girl, we boarded the train once more, with the city centre as our final destination.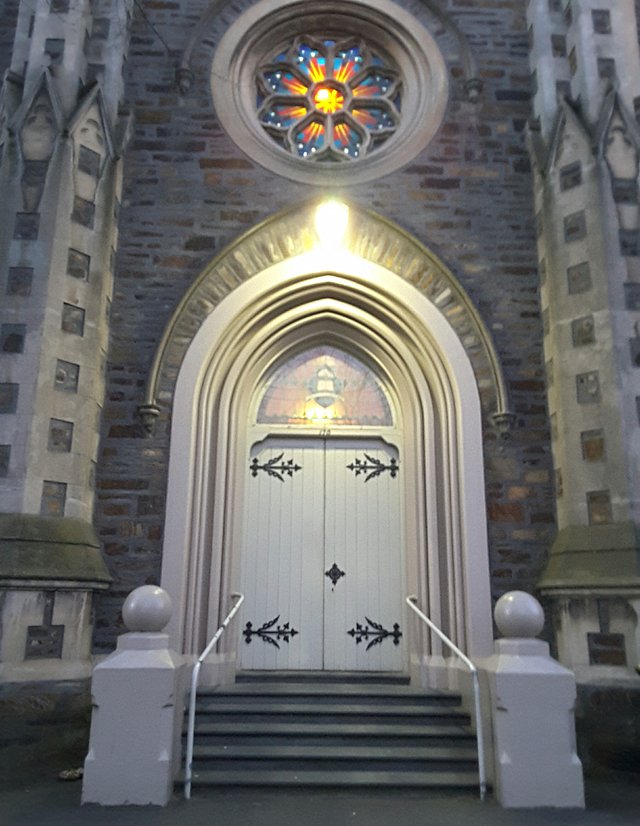 Adelaide, the city of churches.
Thus ended the day with some Adelaide friends met on the Steem blockchain. Thankfully The Jade had wood fires burning to thaw us out.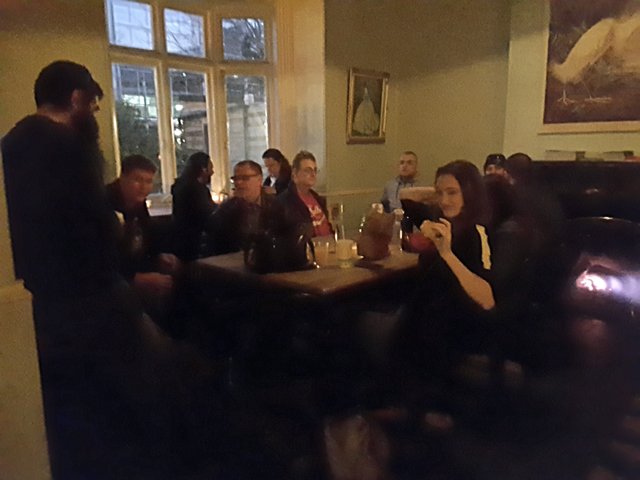 The Jade in a grainy photo!
~○♤○~