When Christmas is in summer, it seems to make perfect sense to be at the beach. Our very first Christmas in Australia, ten years ago, was spent at the beach. It was an almost perfect day; cloudy enough to be off putting to most, but still warm. Most Australians were spending the day with their families, so there were very few people there. Hubby got stuck into fishing and caught a stingray. We learnt that the young lifeguards weren't the best experts on them when they told some kids who came to look to be careful because it bites (one of them killed Steve Irwin don't you know). Meanwhile, hubby ignored them and made sure to keep the tail, with its lethal spike, safely held while he unhooked it, got it safely back into the water and on it's way again.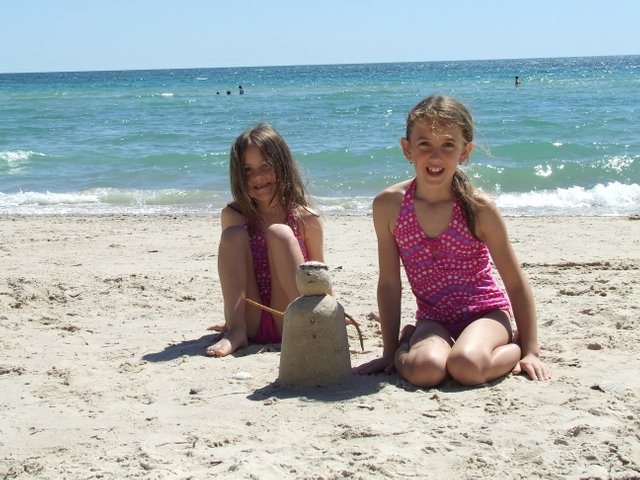 This year things conspired against us; my eldest had a cold and there were lots more people in the sea disturbing hubby's fishing.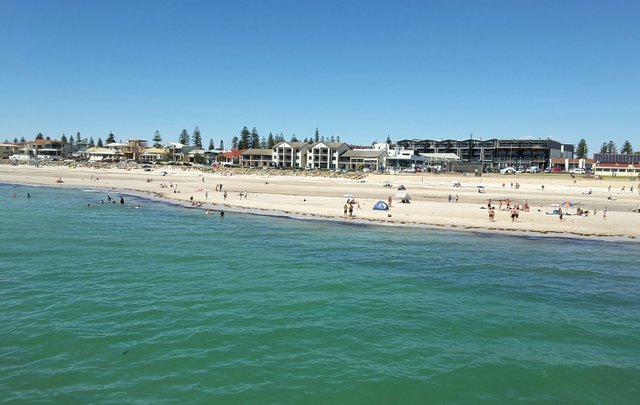 This is actually quite busy for a Christmas day.
The destination was Henley Beach as it's clean and there is a ladder near the end of the jetty for pier divers to climb back up easily. Seeing as pier diving (jetty jumping if you like alliteration) is more my eldest's thing, there's no surprise that it didn't happen that day.
The shoreline was a bit clogged with seaweed, not making the best conditions for paddling as it wrapped around your ankles. For those willing to brave the cold water, you could quickly get past the band of it, but the water got deep fairly rapidly. Probably why it's a good beach for pier diving as there is usually plenty of water to keep you from hitting the bottom.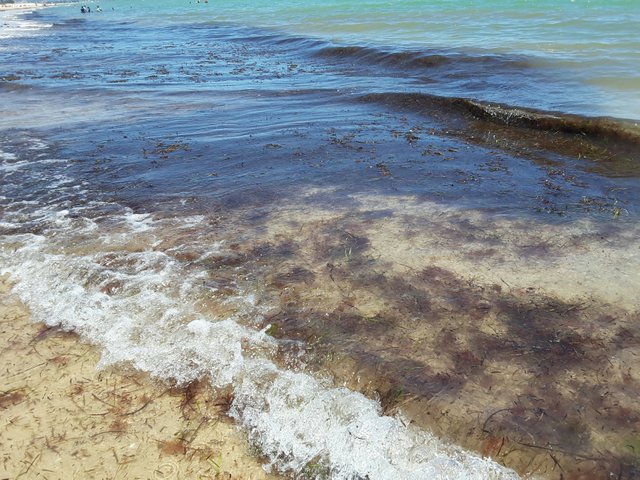 For those that prefer warmer water, the beach always has pools left behind the banks when the tide goes out. These are as warm as bath water and a popular place for toddlers to play. Quite often the seagulls will be in there too, doing their little paddling dance as they rustle something up to eat.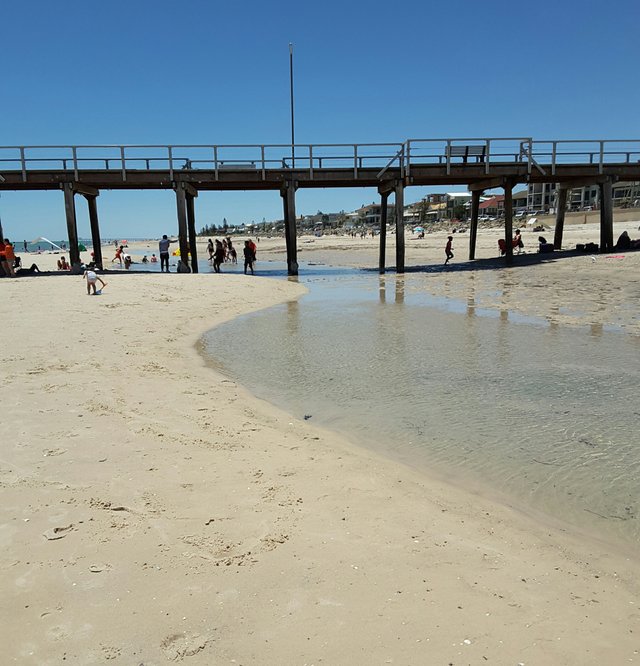 Beach explorers can find the usual signs of moon snails on the shells and maybe their jellybean shaped egg sacs.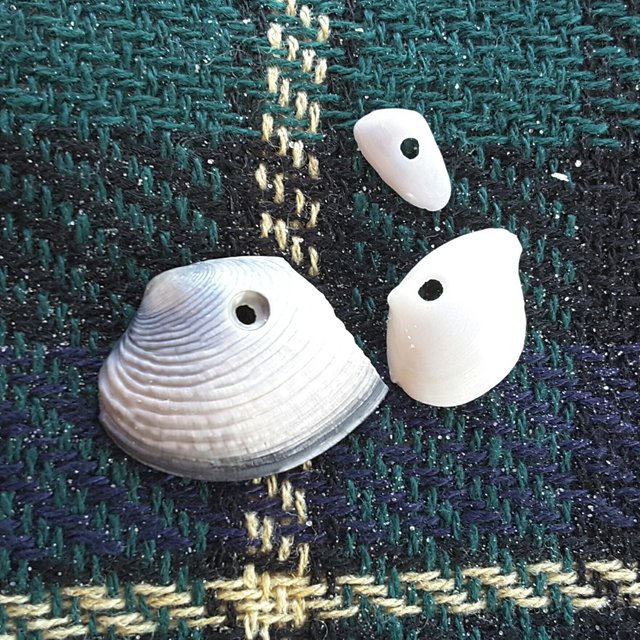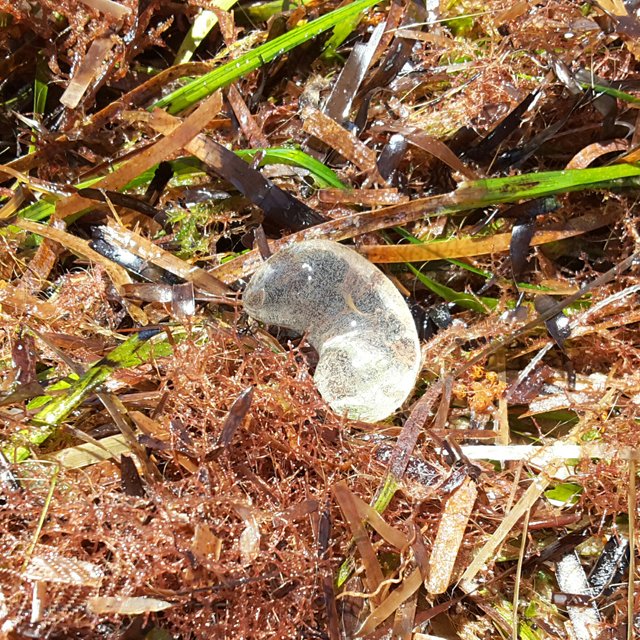 ---
Encrusting the jetty legs are what looks like tube worm shells rather than the barnacles I initially thought they were. Although there were still barnacles and a few little muscles on the legs closer to shore.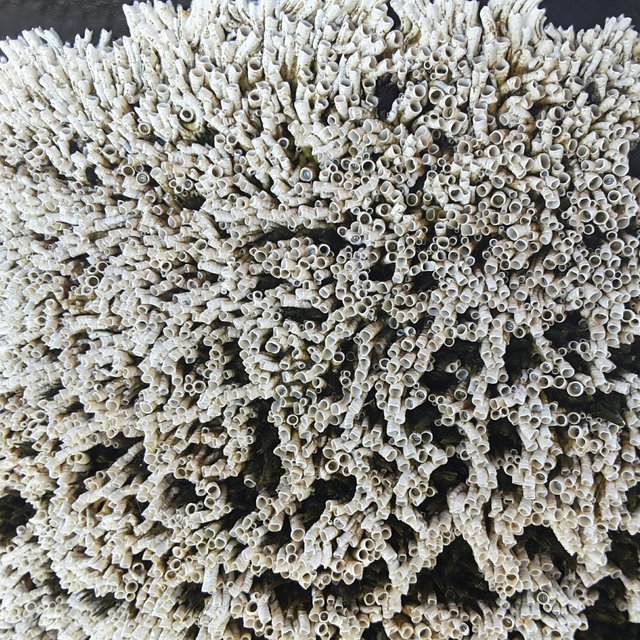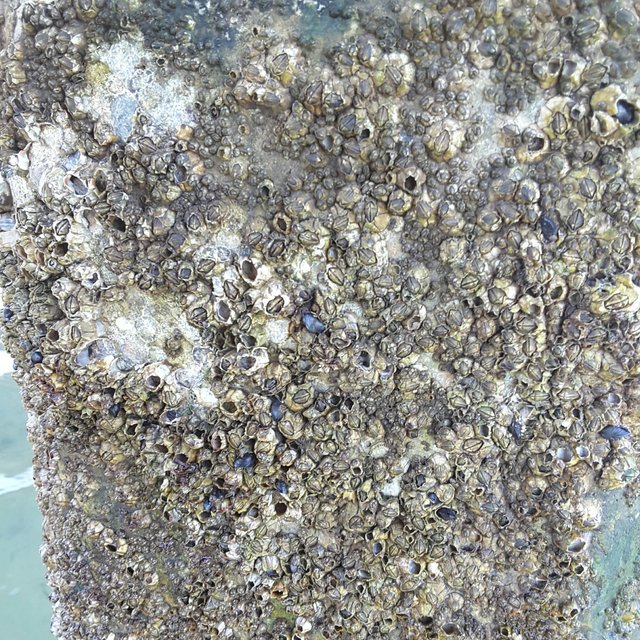 ---
I made some other little discoveries in the form of a shark egg casing and a sponge, which kind of looked like a child's glove washed up from a distance.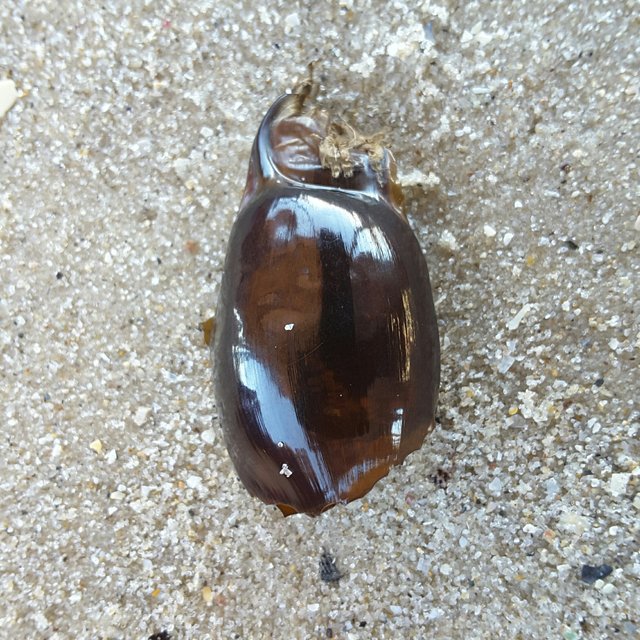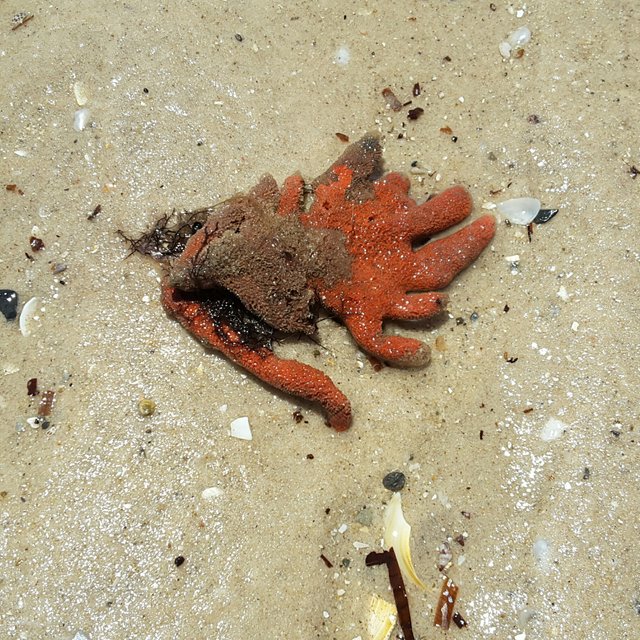 ---
I managed to entice my eldest onto the jetty for a stroll. The boards were so hot we ended up asking hubby and my youngest to throw up our sandals! Luckily there were benches painted in a light colour which offered refuge until we got level with the rest of the family to shout down to them. The pier is pretty standard as Adelaide ones go. There is the usual fish measuring station and the obligatory anglers fishing off the sides.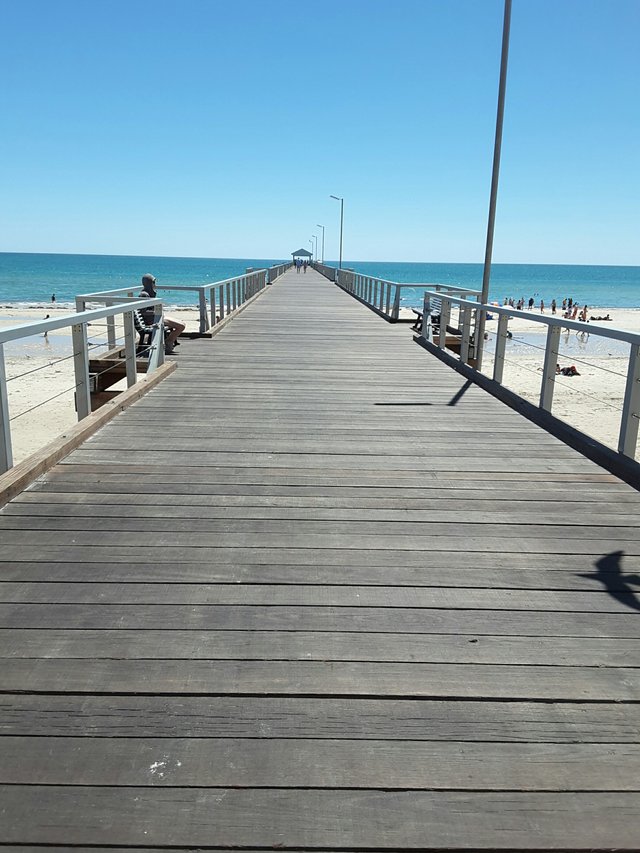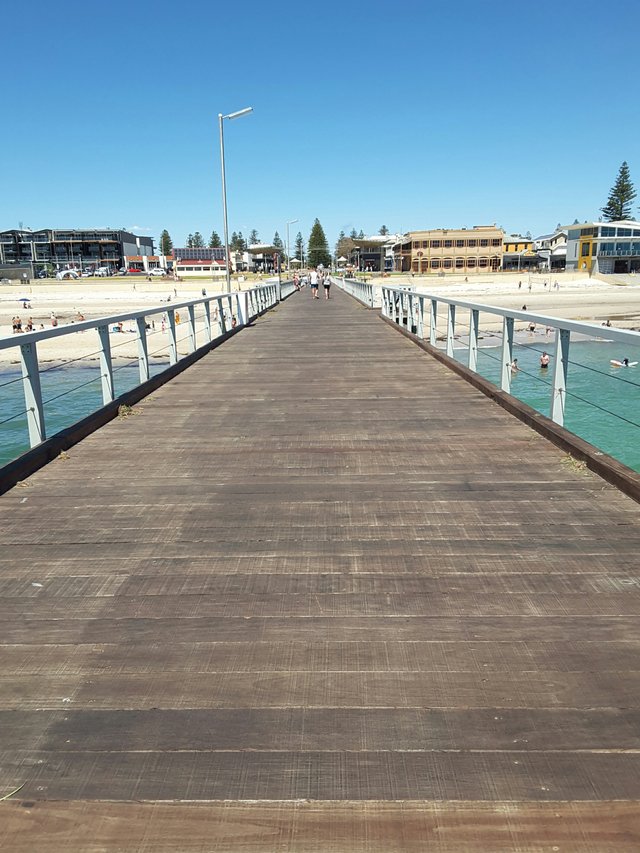 ---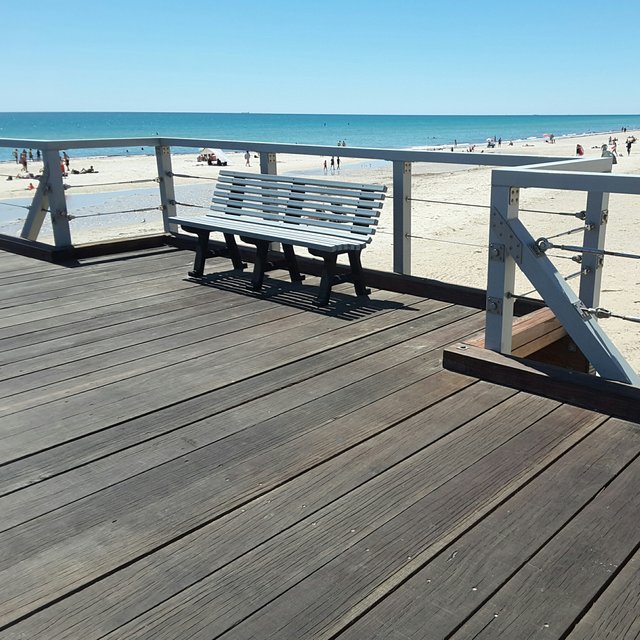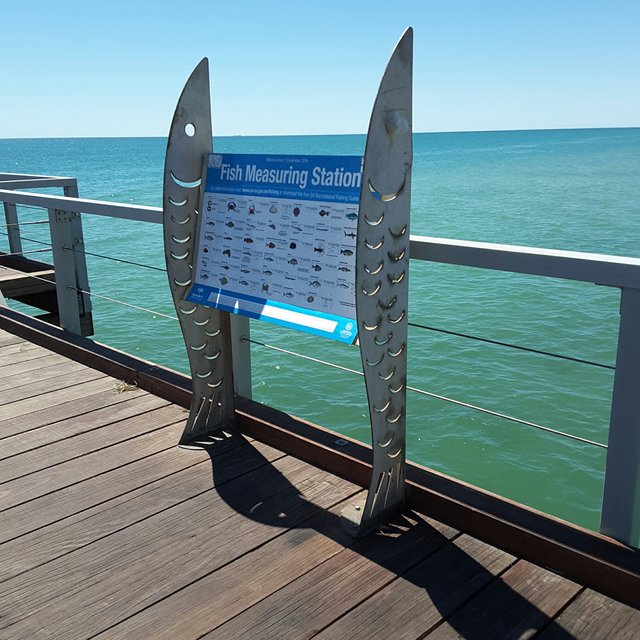 As my daughter headed back down for a rest, I had a little wander around Henley Square. There is a sleek, contemporary, artsy feel to the design of everything. It gives me the impression of it being aimed at a young and chic market, with a bit of money, but not necessarily wanting the crowds that Glenelg attracts.
I was curious about the sculpture on a beach corner of the square with water dripping from it. I confirmed later that it housed showers. I love art that is functional. If it's going to serve a purpose, why not have it looking nice and if it looks nice, what better than it serving a purpose?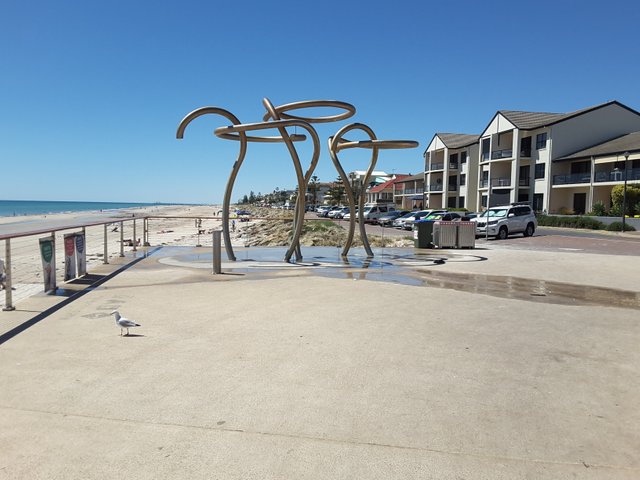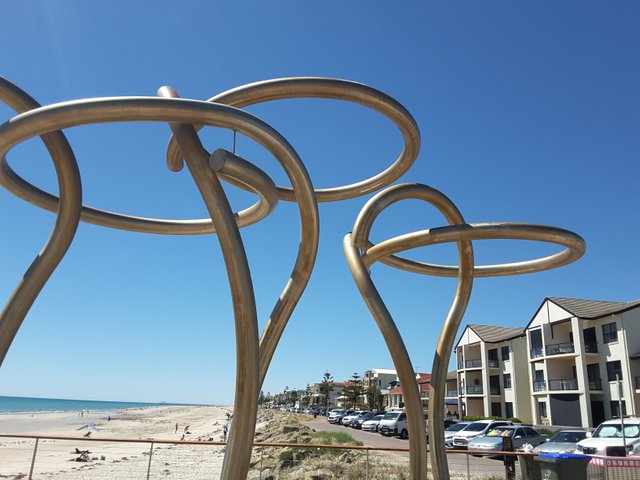 The wavy things leading from the jetty to the cafes, I'm not sure on the purpose of. I suppose you can sit on them, but few do as they're not at the most comfortable angle and they get pretty hot in the sun.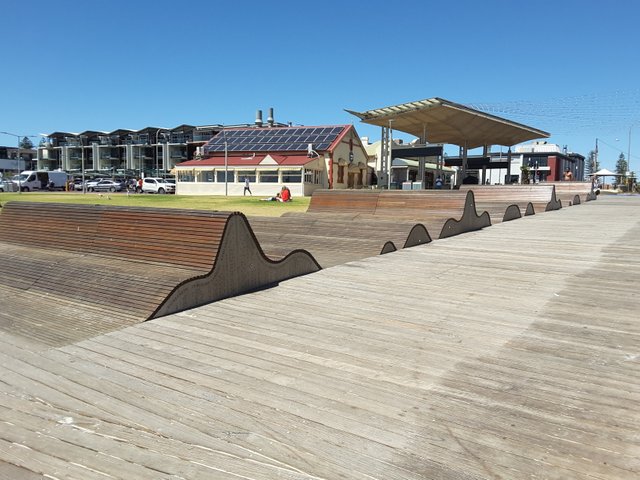 The toilets are quite open plan and look clean. However, the smell, on entry, tells the usual public toilet tale; the one that concludes with holding your nose for a slightly better scented experience.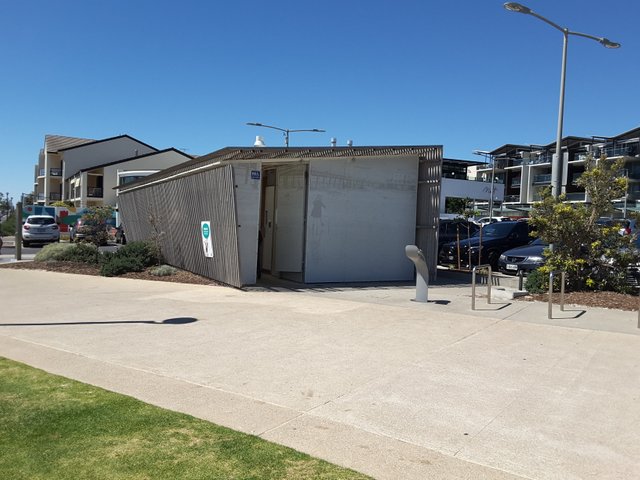 For those who don't want to picnic on the sand, there is a grassy area and beyond are the cafes and restaurants, few of which were open on Christmas day.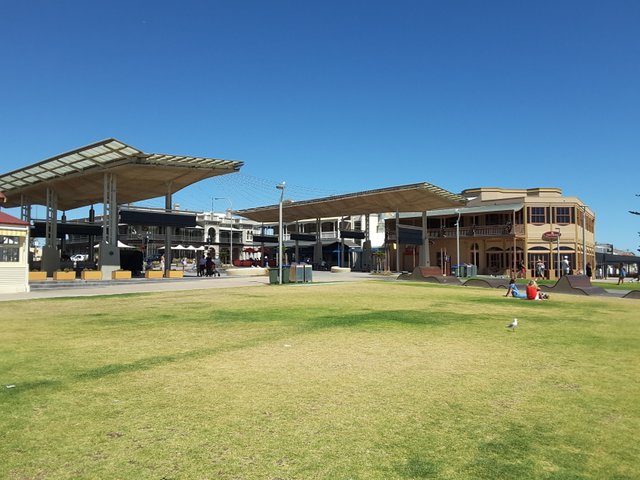 In the centre of the restaurant square, water bubbles out of the floor to flow in a shallow pool. Children enjoy paddling and splashing around in this refreshing looking water, but it gives off eye watering, chlorine fumes. I guess it has to be done and might deter little ones from trying to drink it.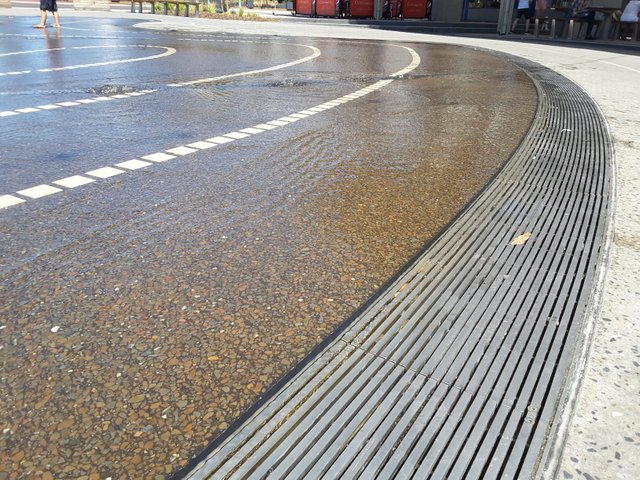 To the side is some unusual seating; a touch of old style modernism?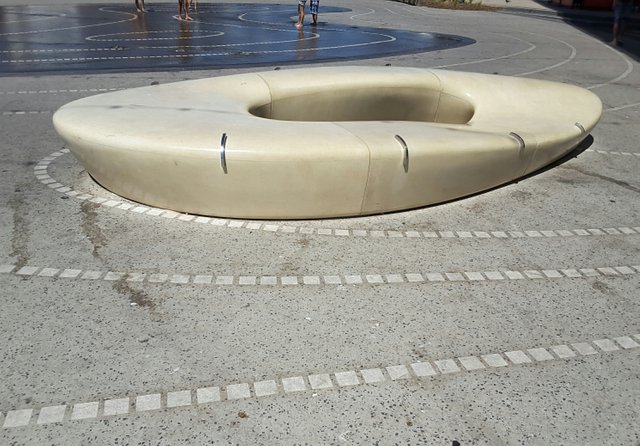 Sadly, the Thai Orchid was closed. We had a lovely meal there on my birthday many years ago. I couldn't tell you if it's still as good as it was then, but over ten years on it's still here, so I guess that's saying something.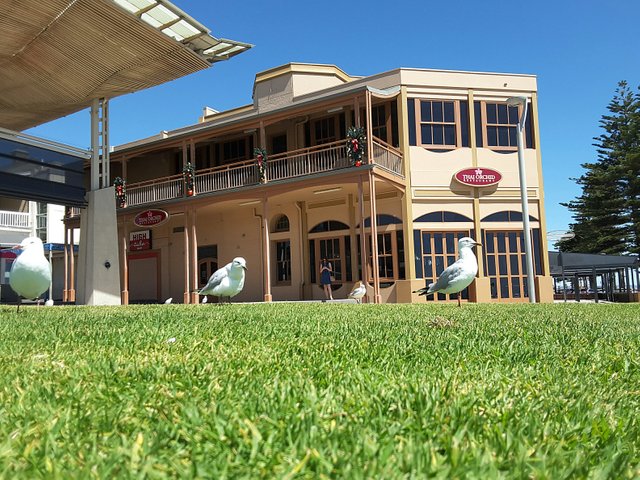 Set up at the start of the jetty was an opportunistic cart selling coconut drinks from coconuts they opened for the customer and added in flavours, from what I could tell.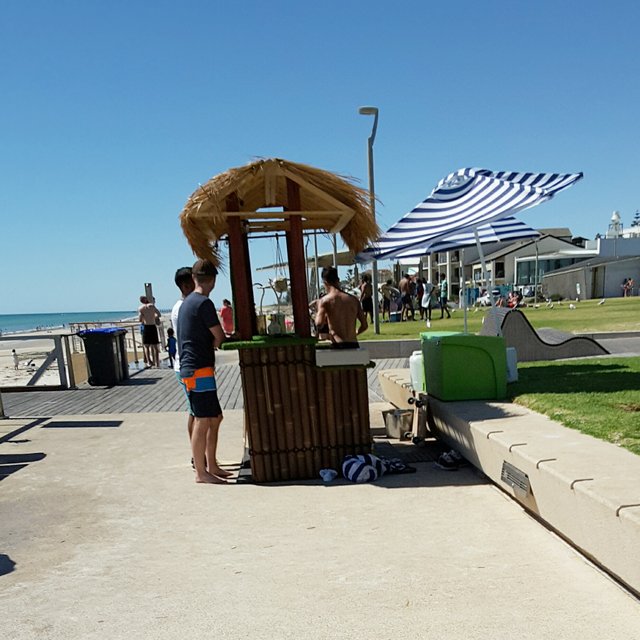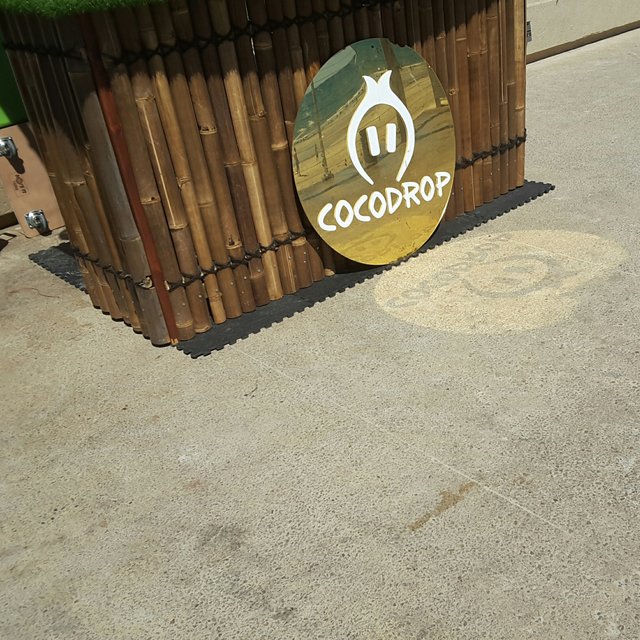 ---
We were thinking of seeing if anywhere was open for ice cream before we left, but it was a bit of a walk to the car and our hands were full. Parking along the Esplanade is free, but it's a popular beach so spaces near Henley Square and the jetty are usually quickly taken and it's mainly street parking. So by the time we got back to the car with a sick girl and a disappointed fisherman, the decision was taken to stop by a McDonald's for soft serves instead.
~○♤○~
We returned at a later date, when everyone was feeling better, for the jetty jumping. The steps from the water are a fairly recent addition allowing for different levels of jumping. Previously it was from the jetty itself or nothing and you'd have to swim to shore and return via the length of the jetty, or brave the barnacles and climb a jetty leg. Now you can build up your bravery and start a bit smaller. Here's an example of health and safety taking a more positive approach instead of just trying to ban something that's going to happen anyway. Naturally you'll still get those that want a bit more danger and someone decided to climb onto the roof for a bit more height and applause.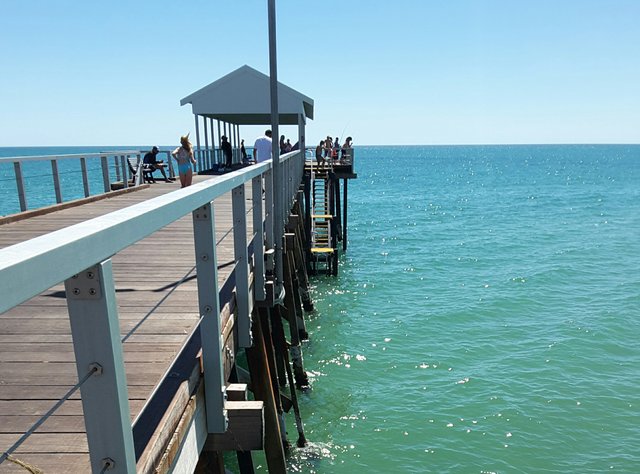 ~○♤○~
Posted using Partiko Android